From this page you can maintain all Tutor LMS as well as add new courses from the backend of Tutor LMS.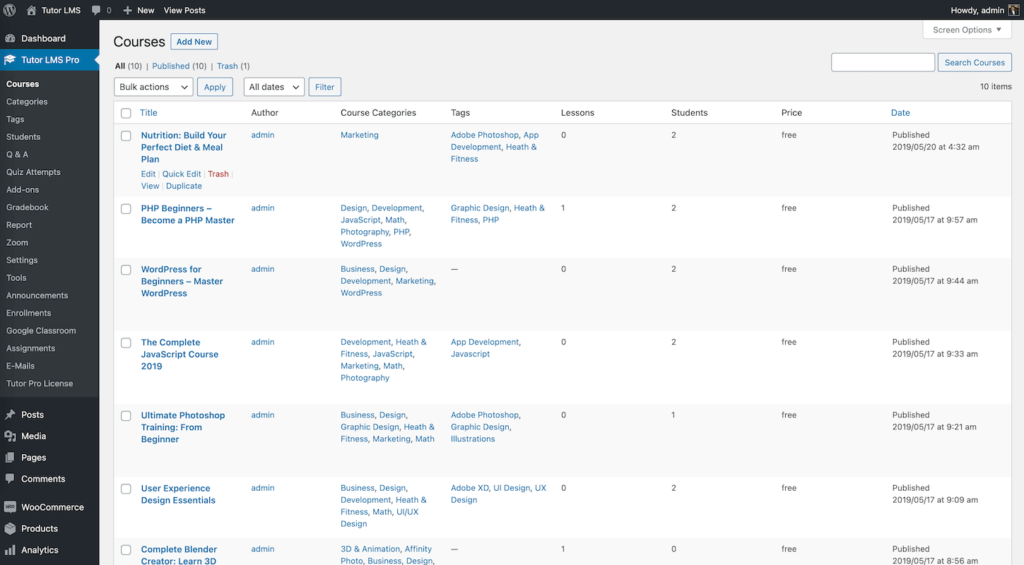 There are columns for the course title, categories, author, tags, and many more useful information. If you hover over each course, you will find these options to make changes to that course:
Edit: To head to the backend editing panel, click on Edit. To learn more about the backend editing panel, click here.
Quick Edit: To make minor changes to the course, you can click on Quick Edit. This will give you the option to change the course title, slug, date, set a password, and make changes to categories and tags. You can also change the publish status from here.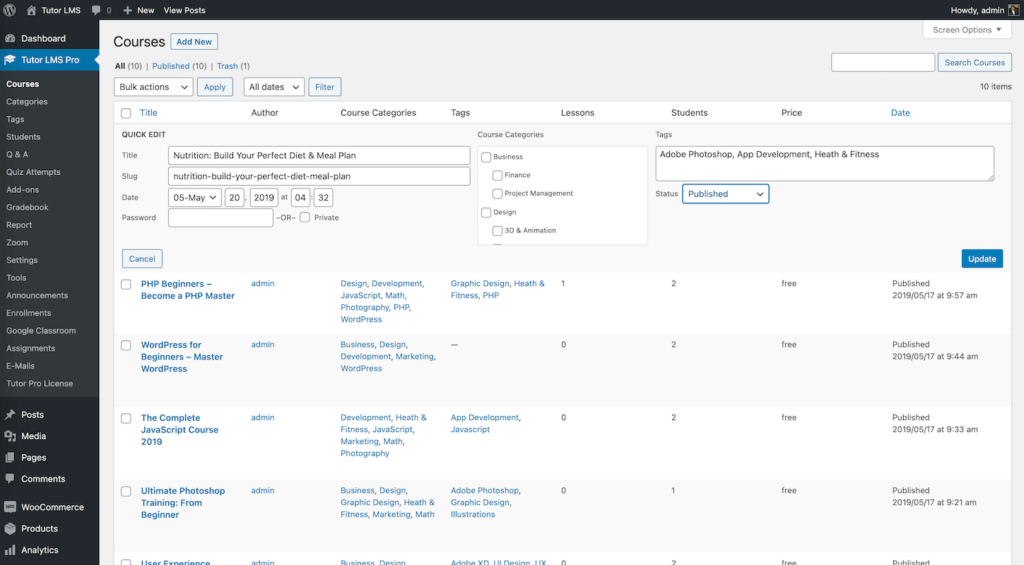 Trash: This will move the course to the trash and simultaneously unpublish it if it's already published.
View: This will take you to the frontend view of the course.
Duplicate: If you are creating a course similar to an existing one, this button will come in handy. Clicking on duplicate will copy all course information from this and import it into a new course editing screen where you can make the necessary changes.