Tutor Report is one of the great features that you get in Tutor Pro. It generates every single detail since the day of installation. It provides you powerful analytics on your platform. You can monitor the strength and weakness of any course and adjust the course of action.
You can turn on the Report by going to the addon section and enabling Tutor Report. Have a look at the following screenshot.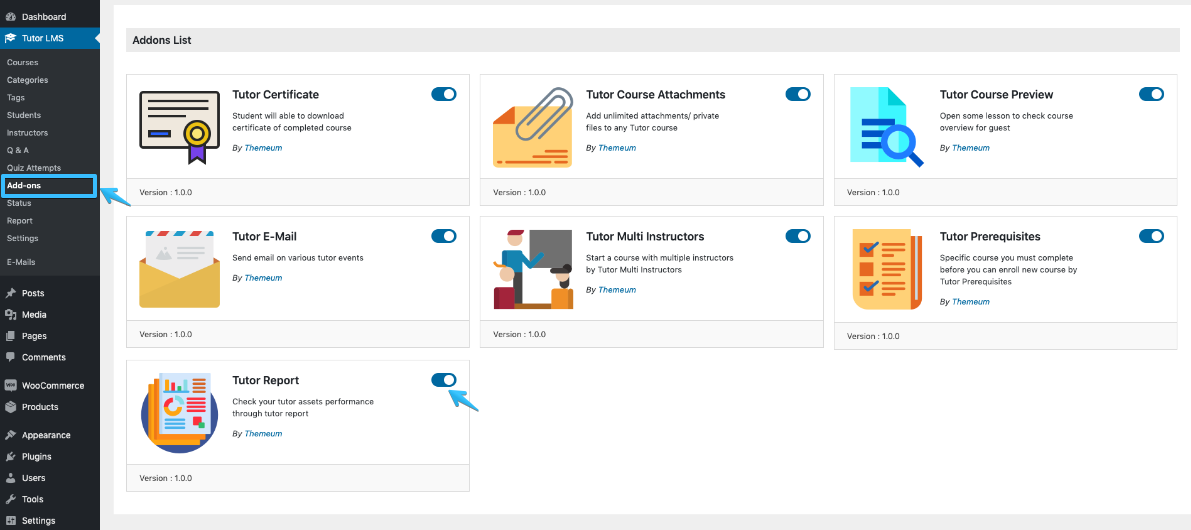 Once the addon is enabled, you'll see a Report section appear in the left sidebar. Clicking on it will take you to the reports section. The Overview page is nicely divided into few sections to represent all the analytics in a user friendly manner.

First, you'll have a summary of the entire platform. About the number of courses, lessons, and quizzes. You can even see the total number of questions and reviews placed about your courses.

The summery is followed by the current monthly student enrolment chart. You'll be able to see statistics about the course enrolment of the current month here.

Then, you'll see the last stats on the most popular courses and last enrolled courses side by side. This will give you a much better understanding of the courses that engage most students and are active.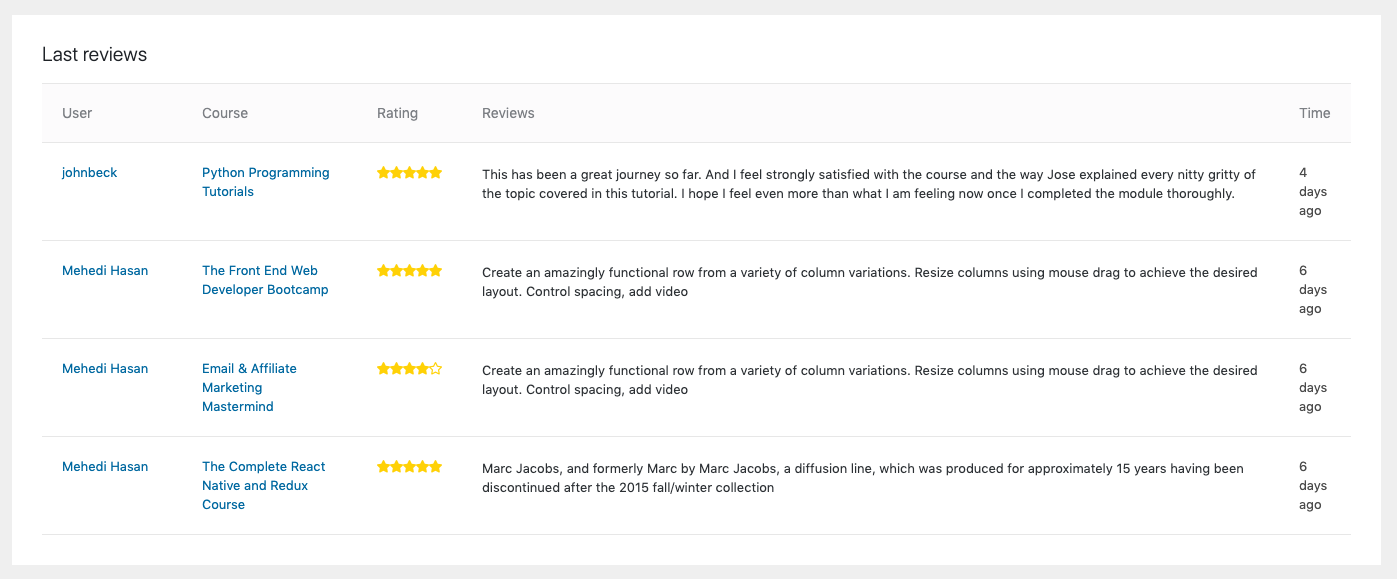 Reports are one of the things that require immediate attention, hence the review section has been placed on the front page so that you can take rapid action if anything goes south.

Another thing that requires immediate attention is questions from students. You need to answer them as quickly as possible to make your courses more interactive. The faster your response time gets the closer student feels connected to a course.

Lastly, you'll see the student and teacher board side by side displaying the lasted registered users. This gives you an idea on how well your website is performing at that time and makes you aware if any necessary action needs to be taken.
Courses
The course page is dedicated to giving you the analytics about all the courses on your platform. You can oversee which courses are getting popular and which are falling behind.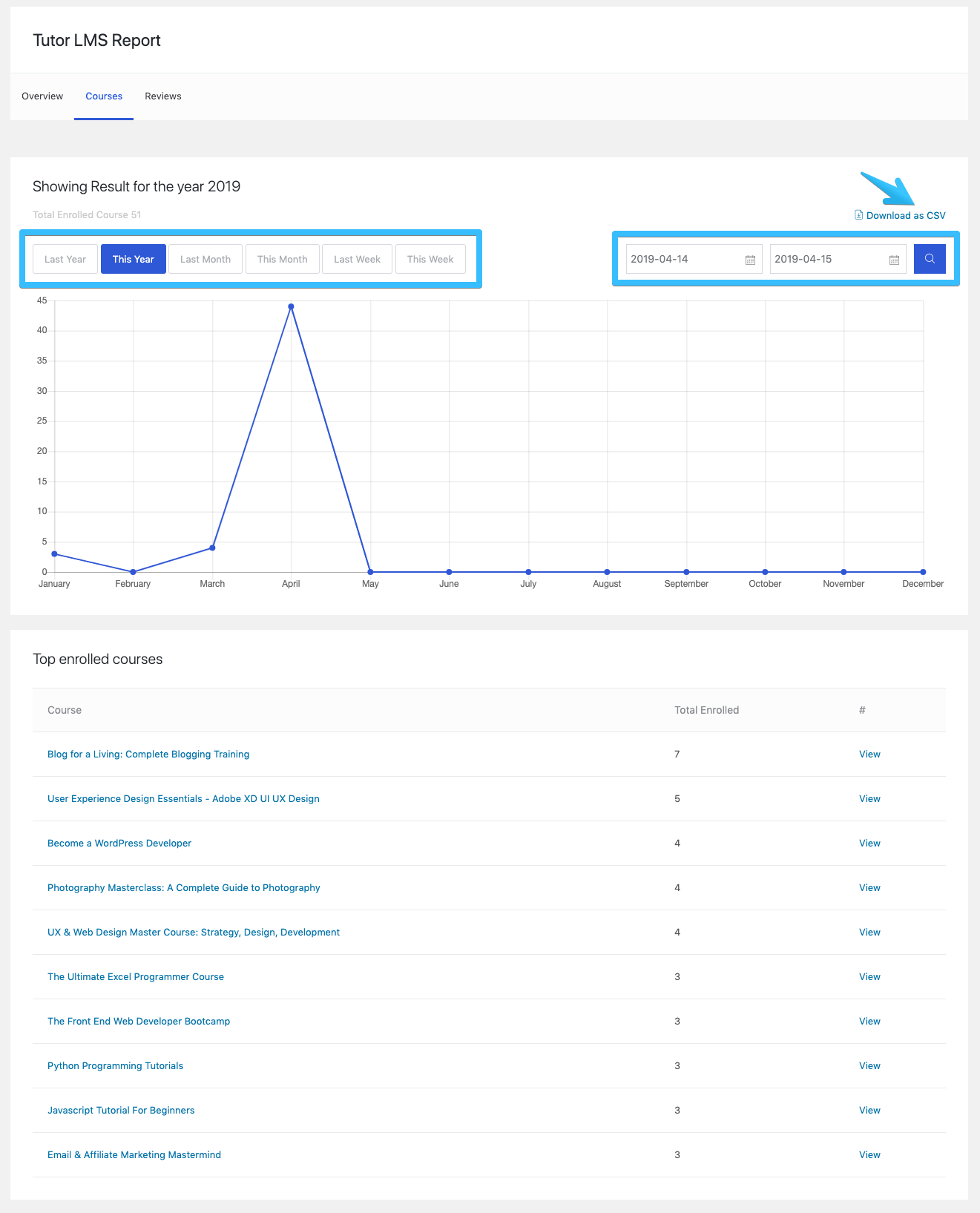 The best part about the course page is, you can generate the report for a given time. You can even create a custom report by defining the starting and ending date. If you want to export all the data shown in the graph, you can use the Download as CSV button to export the report in csv file.
Reviews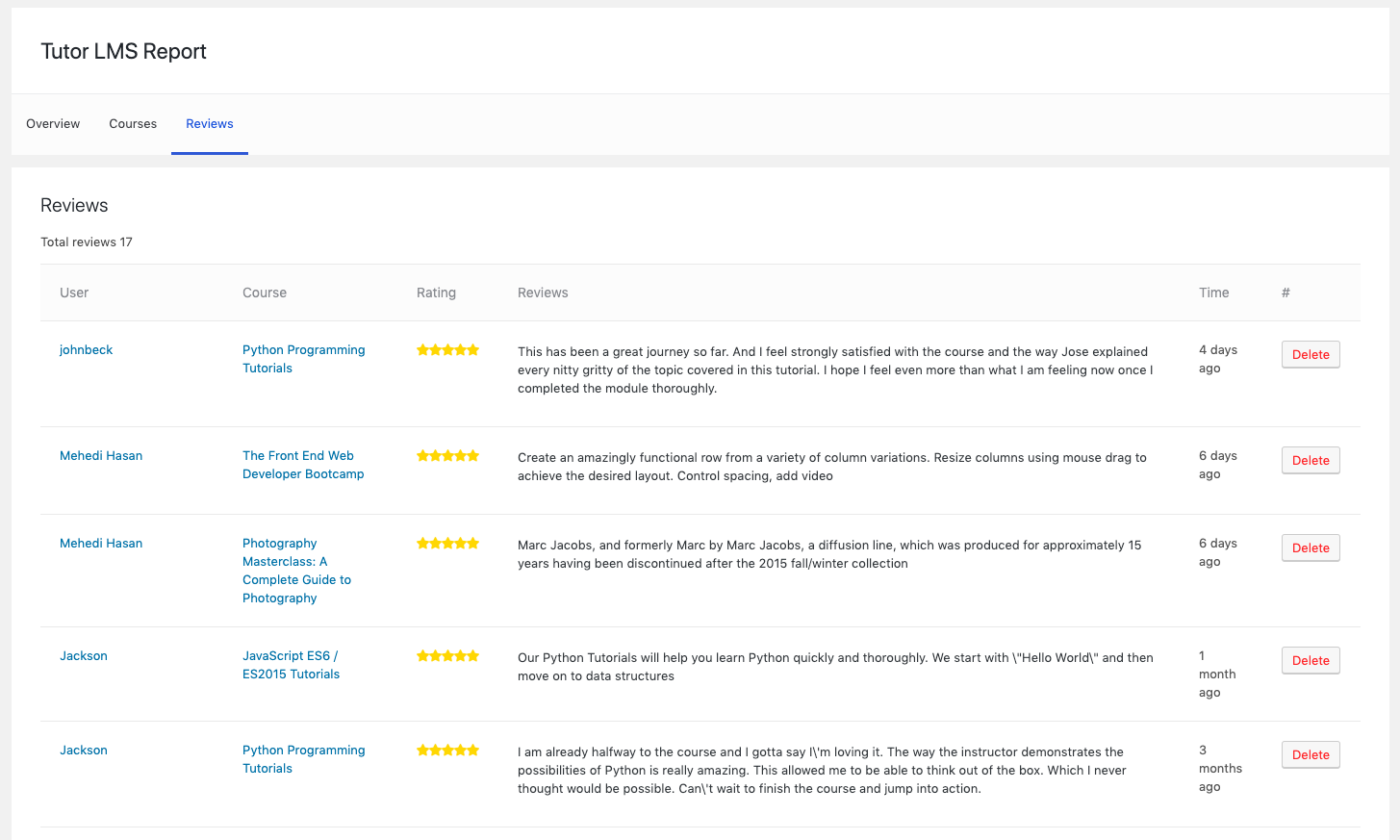 Review is the key element that makes a course desirable to the users. You'd want to have all the reviews in a single place so that you can observe the quality of your courses from one place, hence Tutor pro report feature gives you all the reviews in a single page. There's an option for deleting a certain review to prevent spamming on your site.