To get a Facebook App ID, follow these steps:
Step 1: Go to the Facebook Developers website at developers.facebook.com and log in using your Facebook account credentials.
Click on the Create App option in the top-right corner of the page.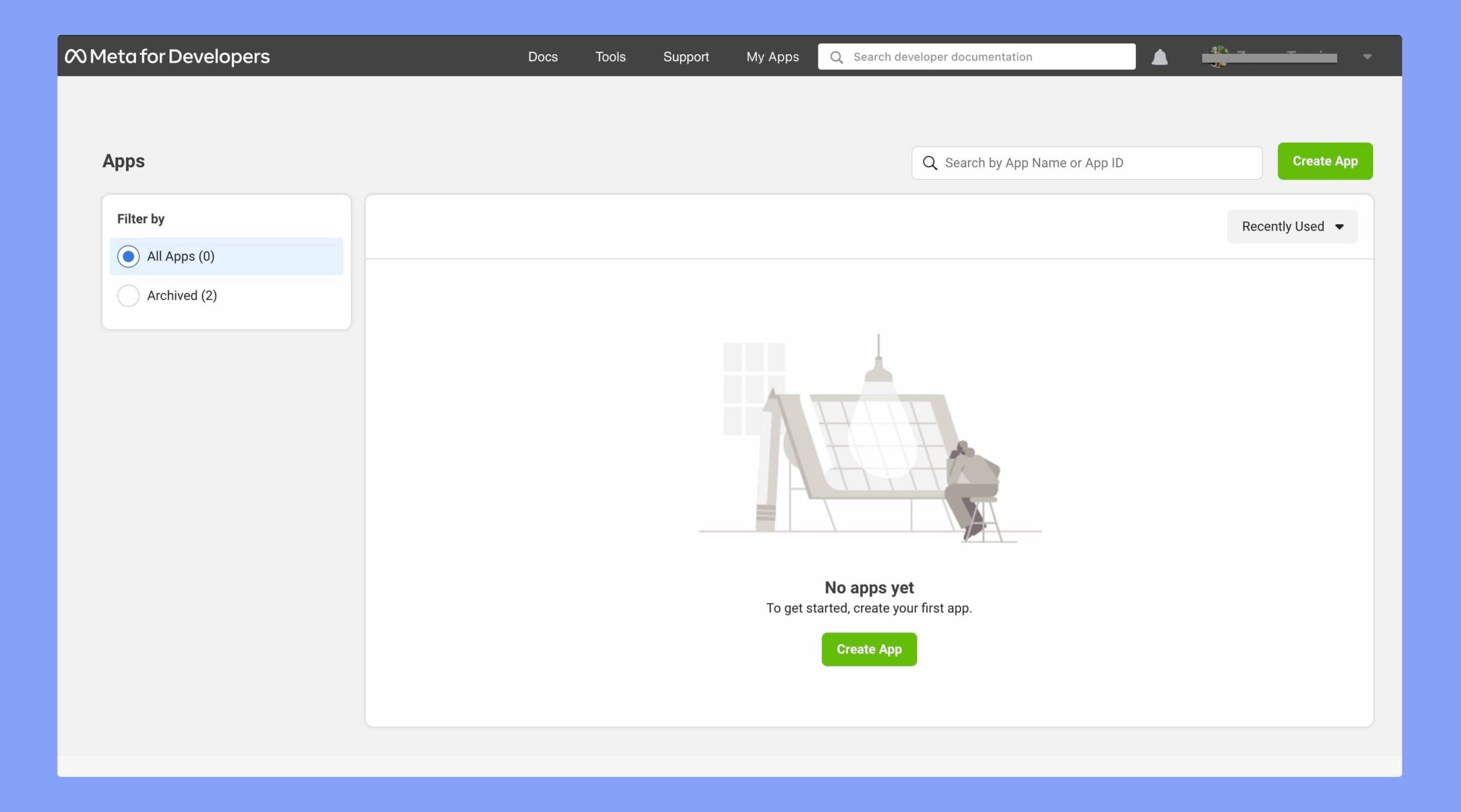 Step 2: Choose the type of app you want to create. Let's select Consumer for our social login.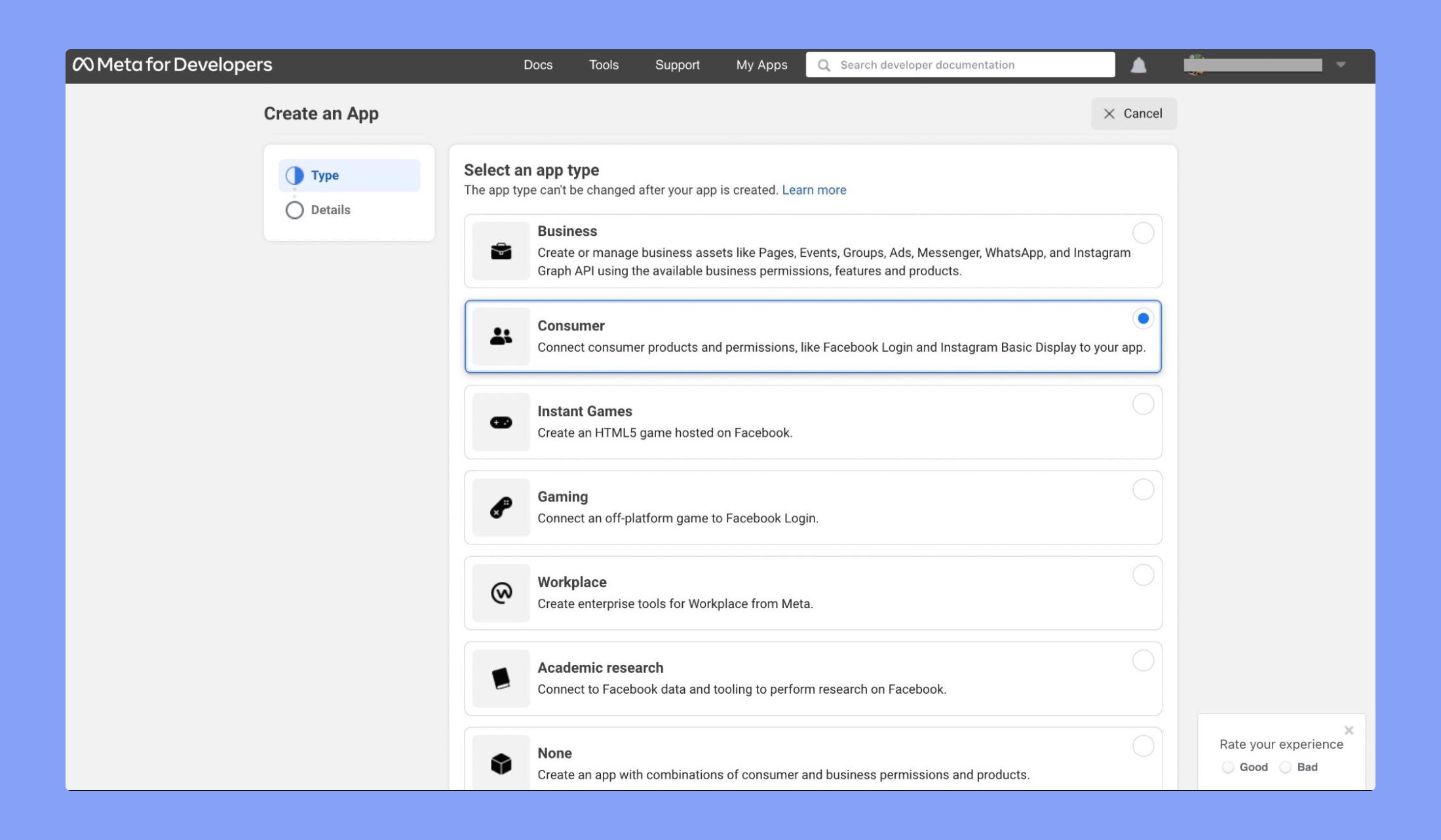 Step 3: Give your app a name and click on the Create app button.

Step 4: Once your app is created, go to the "Settings" page and click on the "Basic" option. Under the "Basic" settings, you will find your App ID and App Secret. From here, copy the App ID.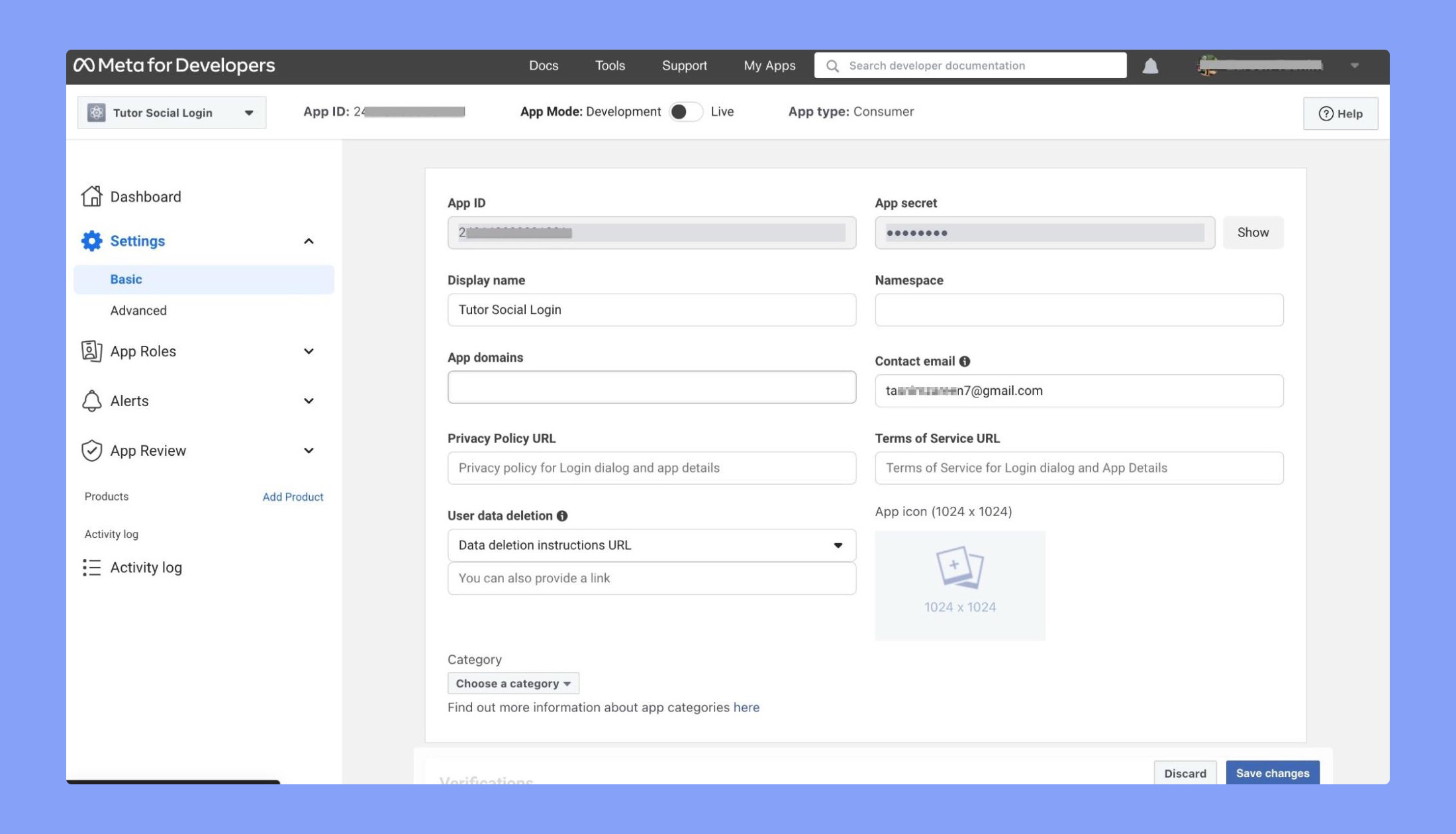 Step 5: Up next, you have to set up the Facebook Login app. You'll find it on the app Dashboard or access it by clicking on the Add Product button. Provide the general information there and the app will be enabled instantly.
Step 6: Then go to the Facebook Login Settings page and enable the Login with the JavaScript SDK option. After that, input the allowed domains of for this JavaScript SDK. This Facebook app you've created here will be available only the domains you've entered here.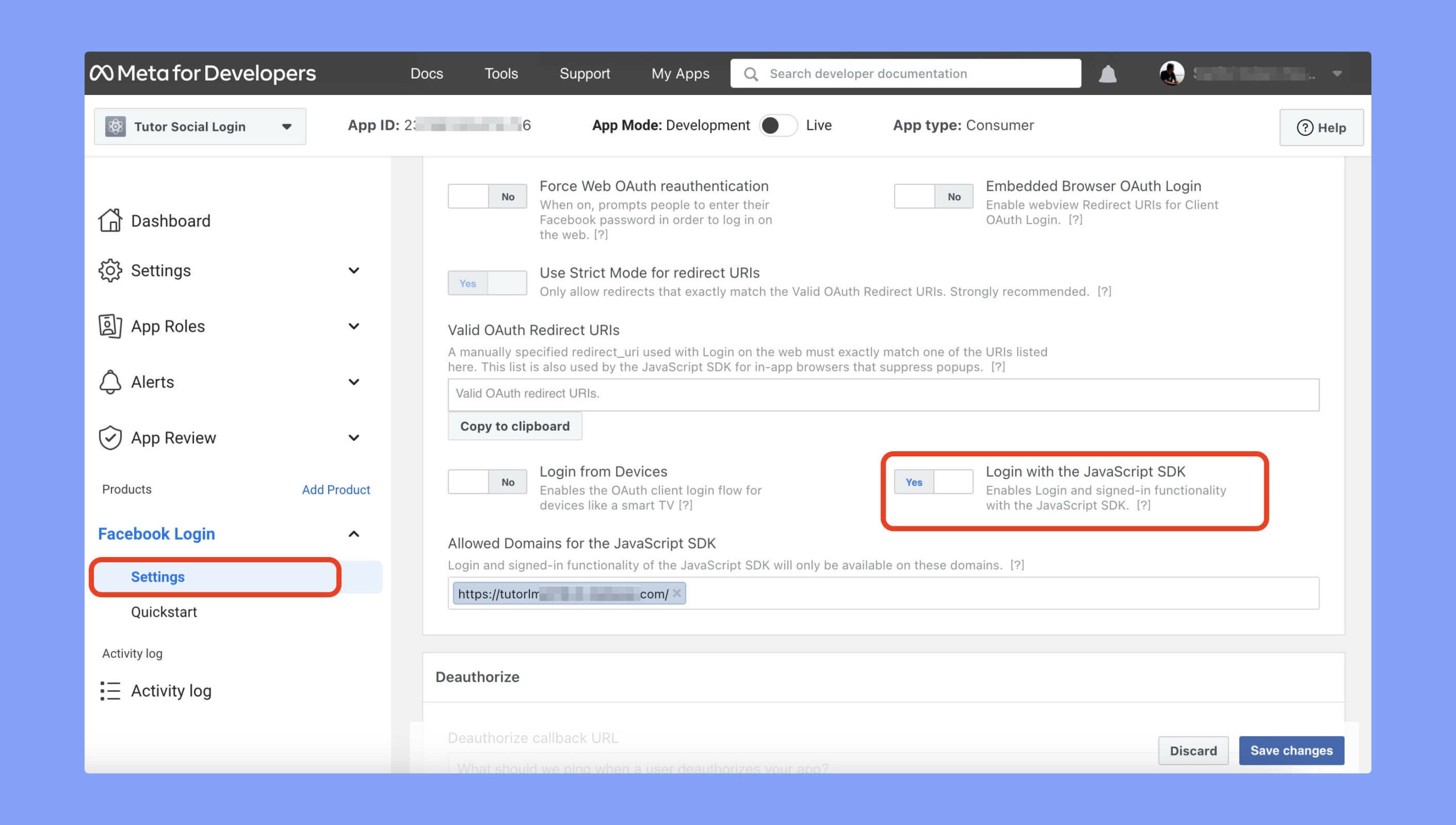 Step 7: Now go back to your WordPress admin panel and navigate to WP Dashboard > Settings > General and put a checkmark in the Anyone can register option. Thus, the students or instructors can register to your website using the Facebook login button.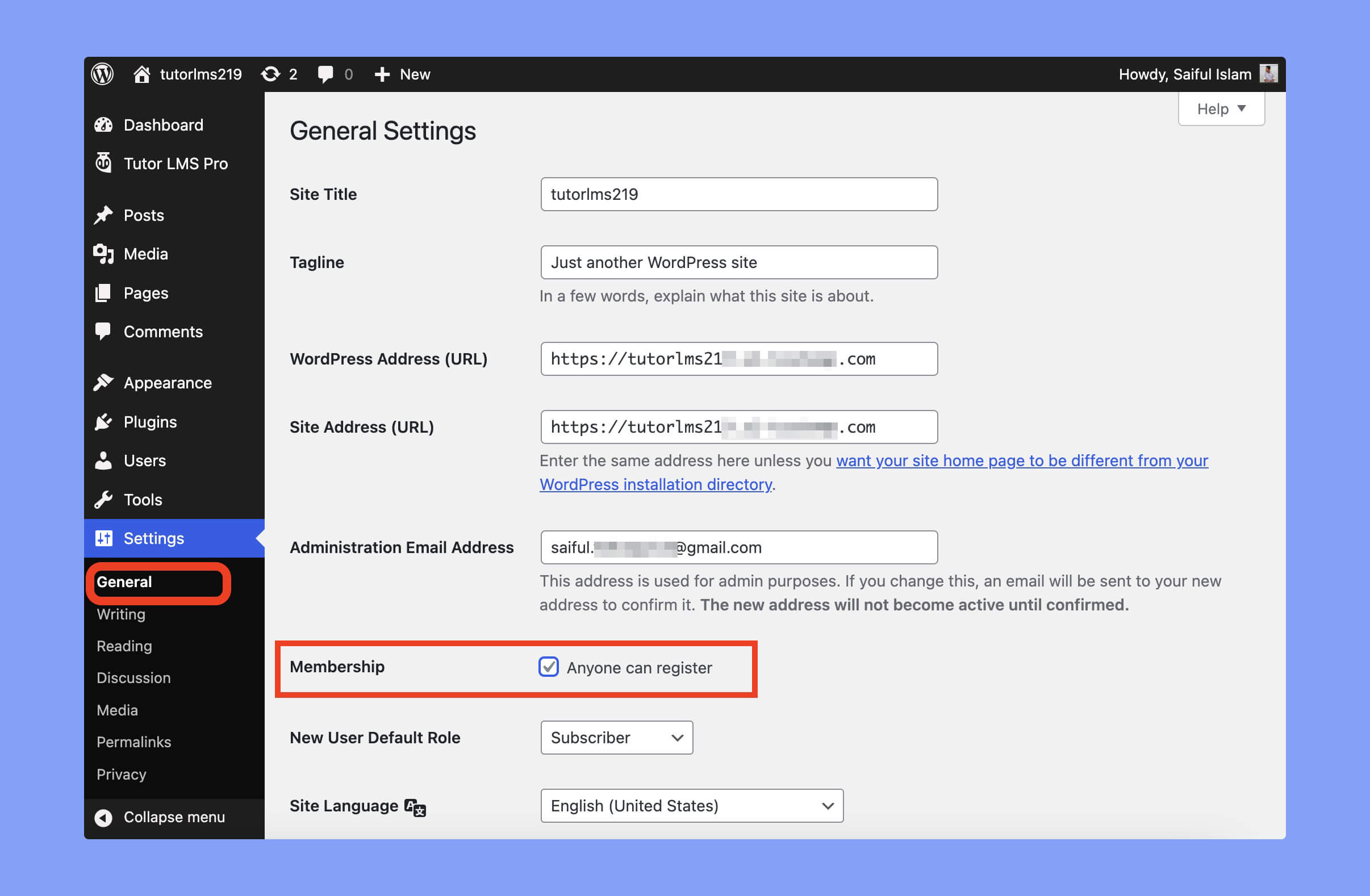 Step 8: Finally, go to Tutor LMS Pro > Settings > Authentication. Scroll down to the Social Login section and paste the App ID that you copied earlier into the Facebook > App ID field. Then click on the Save Changes button and that's it! Now, users should be able to log in to your website using Facebook.
Here's the frontend preview of the Facebook login on the Tutor LMS login screen.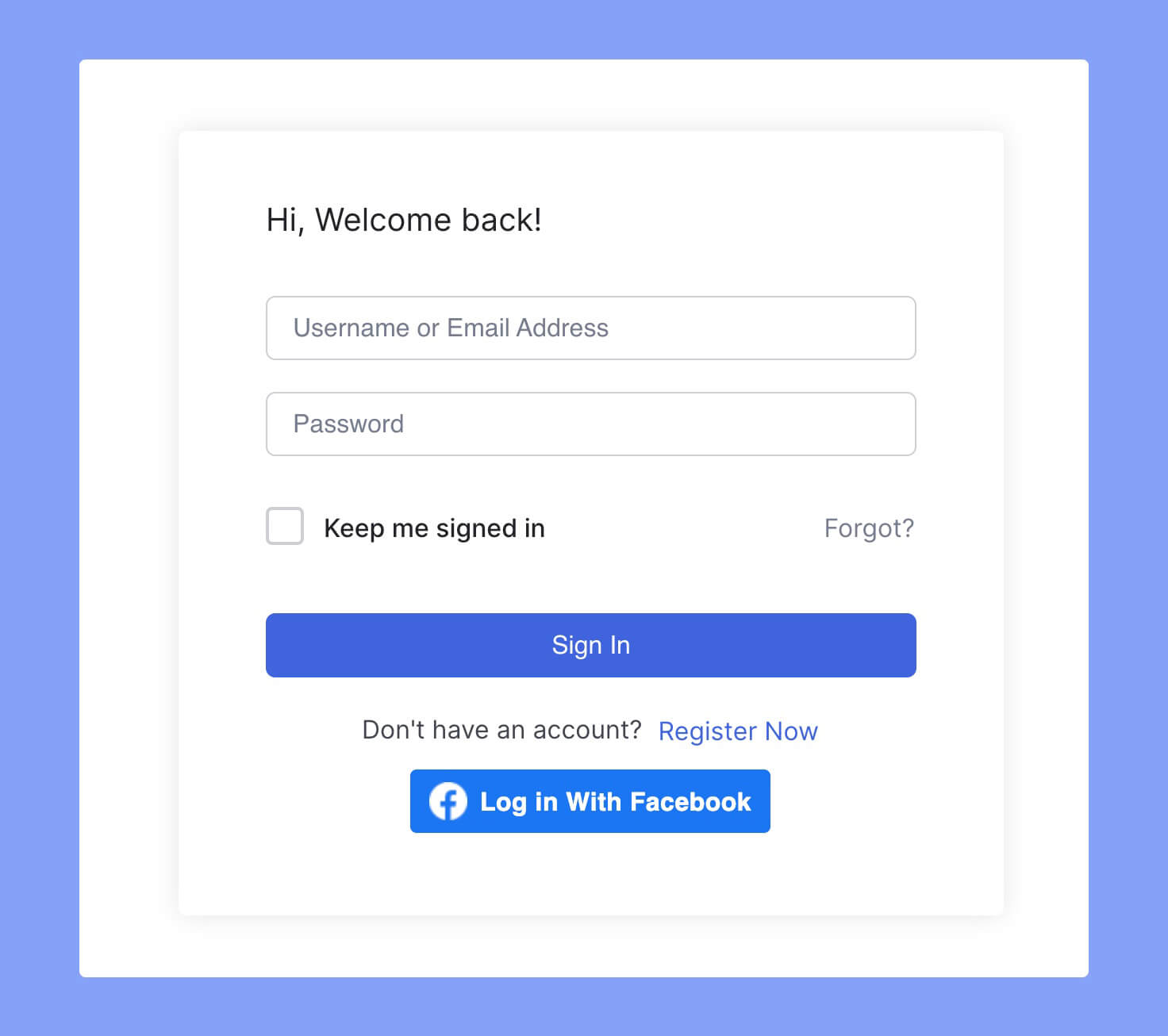 Verify Your App from Facebook
In order to use Facebook app ID on your website, you must verify Your App from Facebook. Even though the verification application won't take time to set up, it takes around a week to get verified.
To submit the verification application, you have to prepare the following things first:
A completely developed Facebook app
A 1024×1024 pixel compliant app icon image
Send at least 1 successful API call
Create a screen recording by using your app from a user's perspective
Make your app publicly available
Create a test user and share the credentials
To know more about the full requirements, check the official requirements list on Facebook. If you have everything on hand, now you can submit your app for review. Facebook recently published a step-by-step guide to this review submission process. It may take around a week to verify your app.