The Course Attachments addon lets you upload attachments to a course. Any file format that is supported by WordPress can be uploaded after activating this addon. To enable this feature, turn on the "Tutor Course Attachments" addon from Dashboard > Tutor LMS > Addons > Tutor Course Attachments.
Turning on the Course Attachments will allow you to upload attachments across the platform. An example is shown below –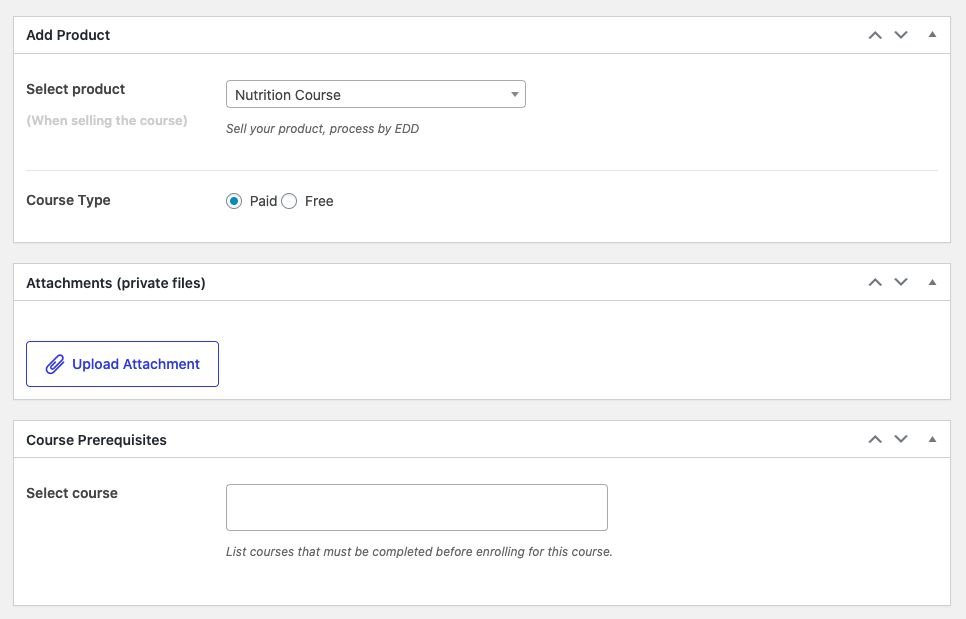 You can upload all the supported files on WordPress with this feature. The files you upload will be available on the Course landing page under the Overview section. Following is a snapshot.