WPML is a plugin that enables your WordPress site to make your site multilingual. Site admins will be able to easily make their site multilingual, just by installing the plugin, without any coding.
And you will be glad to know that Tutor LMS has official integration with WPML. Which you can use to convert your LMS site to your desired language.
To get started with Tutor LMS WPML Addon, you need to first enable WPML Addon. For easier understanding, we have added a list of required plugins below.
Enable WPML Addon
First you need to enable WPML addon from the addon list found on the Tutor LMS settings page.
Navigate to wp-admin → Tutor LMS Pro → Addons

There, enable the WPML addon using the toggle button.
Enable Language Switcher
After you have enabled the Addon using the toggle button, you now need to turn on the Language Switcher from the WPML settings. Navigate to
wp-admin → WPML → Languages → Language switcher options
Once you have disabled the option, now you need to uncheck the option that makes the theme multilingual. Scroll down till you see the configuration option and check it if it's not checked by default.
Now you need to enable the menu switcher to show the language change option on the frontend of your website. Navigate to
wp-admin → WPML → Languages → Menu language switcher
Here you need to set where you want to select the preview, positions, actions for where you want to set the menu switcher.
Note: Now that you have configured the necessary settings, update the permalink to let the updated information take effect.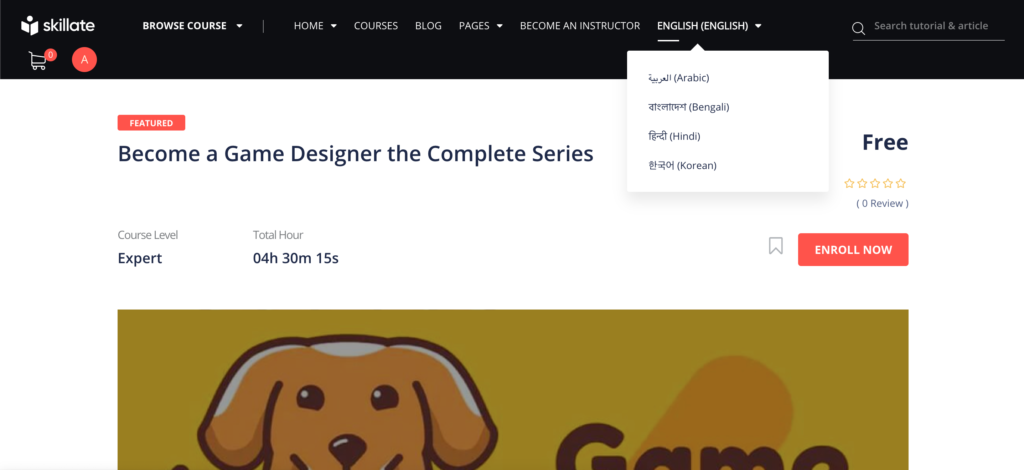 After you have created the menu switcher that will let your users switch between their preferred language, you need to enable courses from the Translatable Post Types.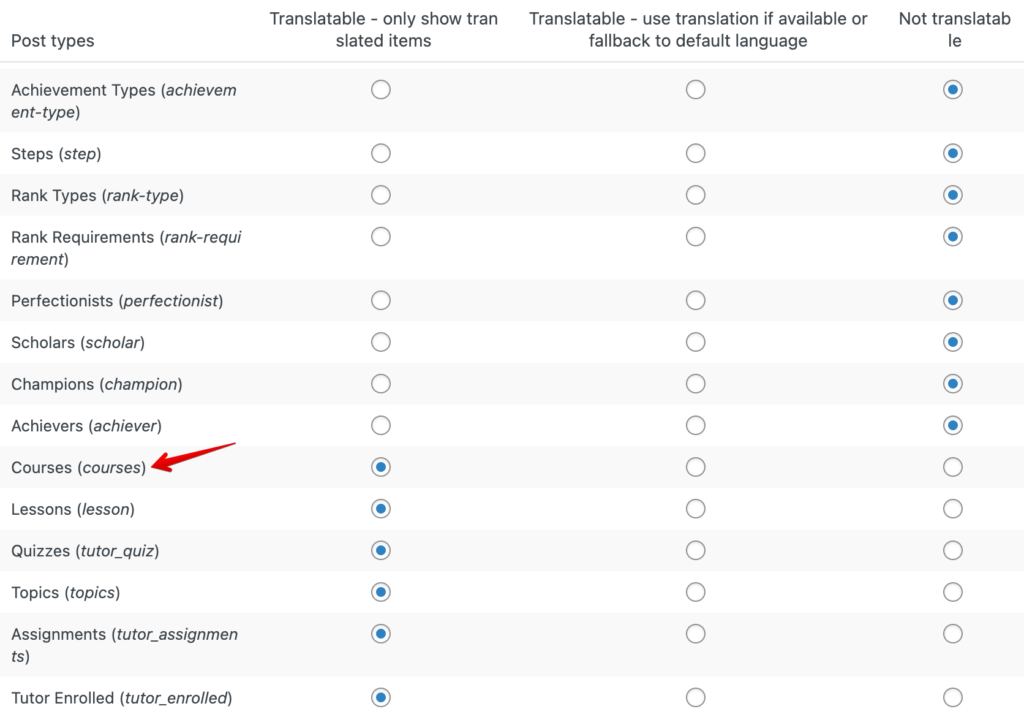 Translate a Course
To translate a course click on the edit course button from the Course list. Once you are in the course editor, click on the language that you want to translate a course to.
Once you click on the + button it will take you to the new course editor page with the new language contents that you want to translate it to.
If you want, you can copy content from the original course content or overwrite the original content.
Here you will find two options. They are
Copy content from English
Overwrite with English content
Choose the option you are comfortable using to translate your course.
After you have added your translated contents, update the course for it to take effect. Here you will see a message asking you to load source data. Please click in the update button to load missing topics, lessons, etc data to the new translated course.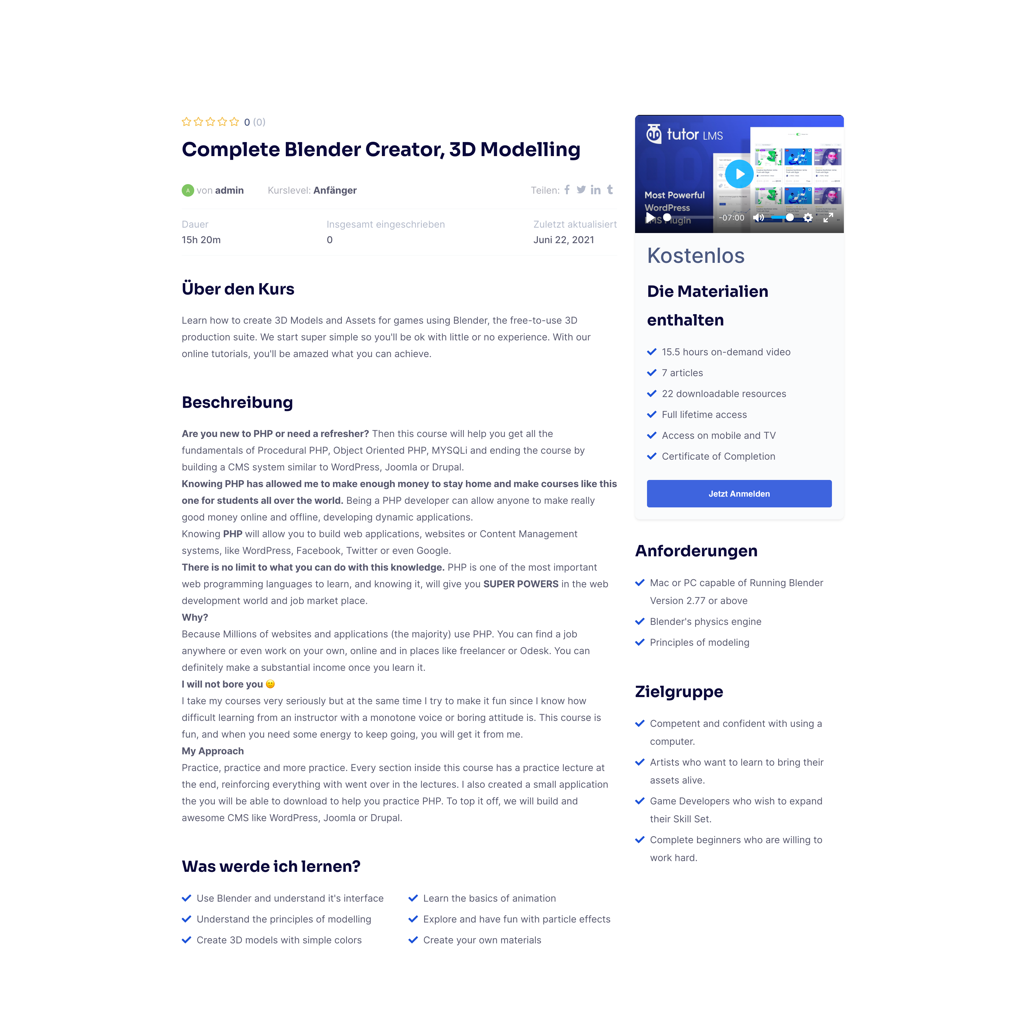 You have now successfully translated a course to your preferred language. Your visitors will now be able to view the original course along with the translated version on the frontend once they are on the course page.