Permalink is the custom URL structure for your website. With Tutor, you must use Post Name. Because the dashboard URL and other dependent links are set up based on their slug.
To set up the correct permalink type, go to WordPress Dashboard > Settings > Permalinks.
If you have set anything other than Post Name, then there is a very high chance of getting 404 error on the frontend page.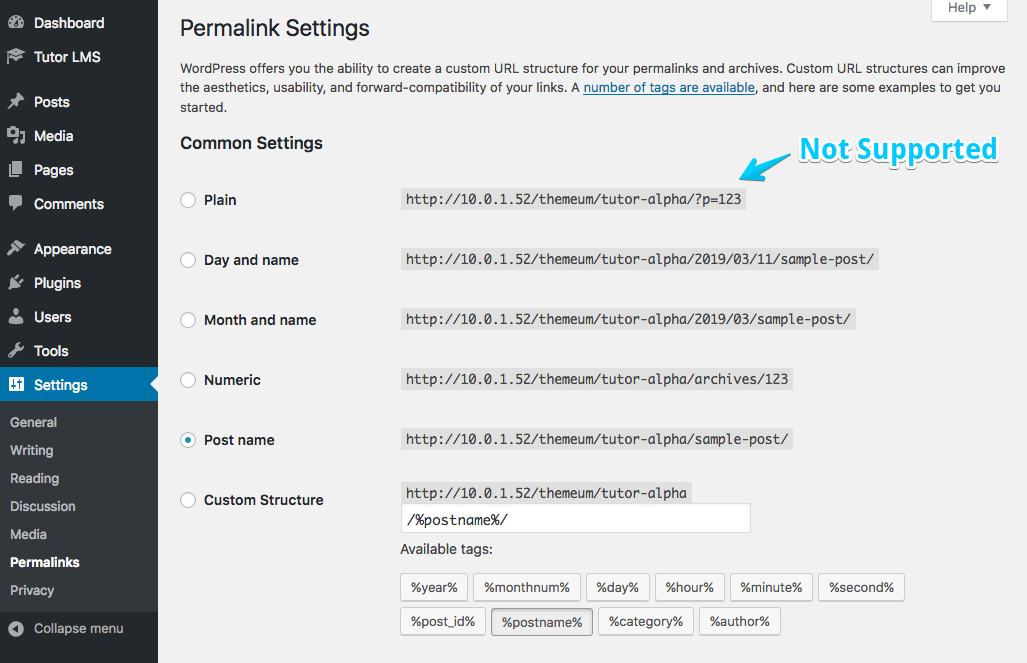 Warning!
After updating the permalink, you must have to clear the browser cache!