The Multi Instructor addon allows more than one instructors to take a course. To enable this feature, turn on "Tutor Multi Instructor" addon from Dashboard > Tutor LMS > Addons > Tutor Multi Instructor.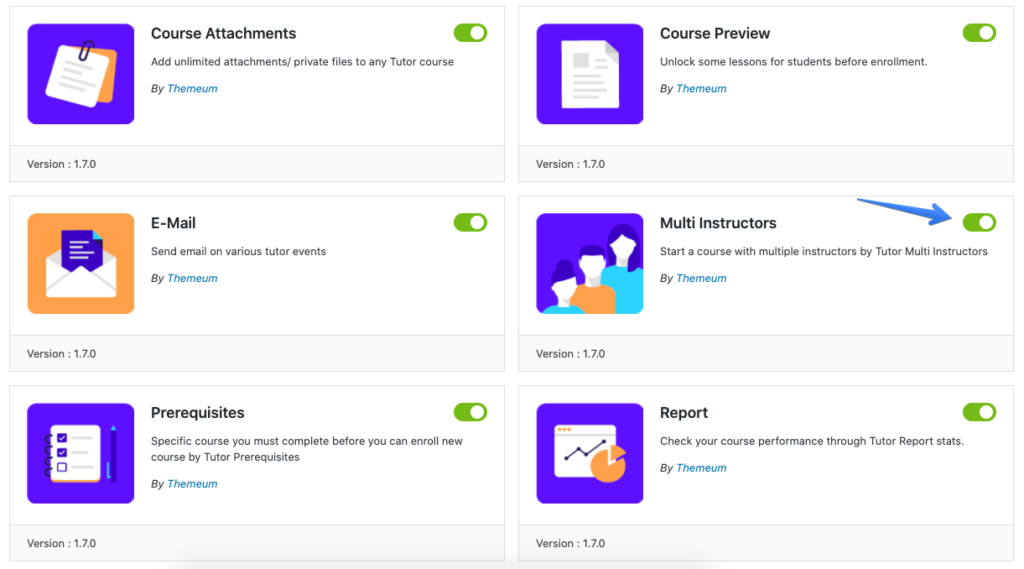 Doing this will enable multiple instructors to appear in the course creation page. To add multiple instructors, select them from the list and click "Add Instructors".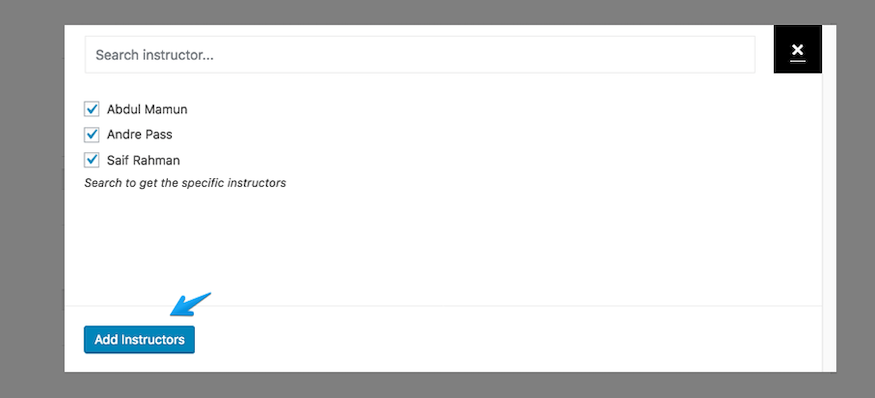 After assigning new Instructors to any course, they will be able to take full control over the course (same as the main instructor).