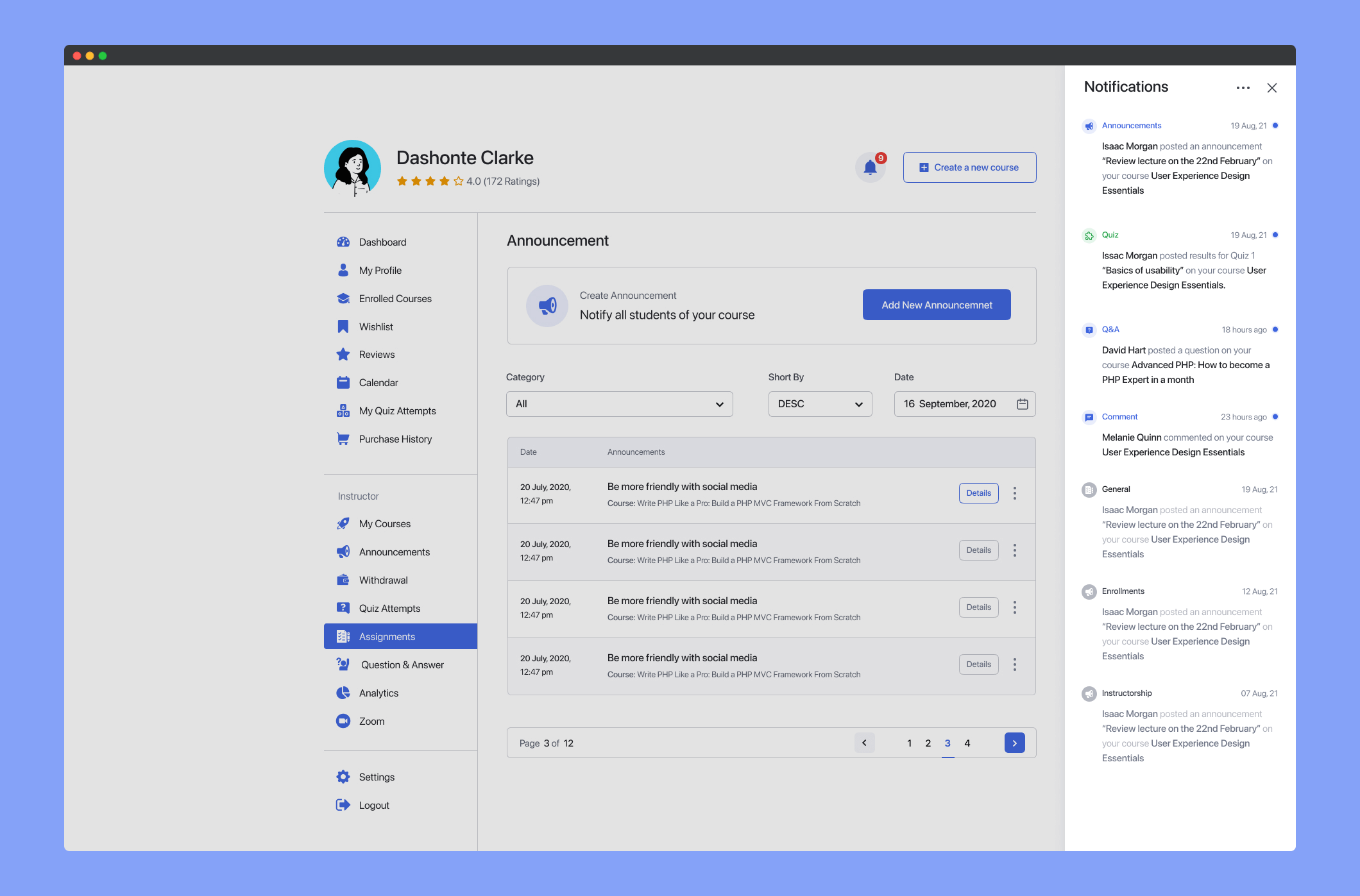 To get started with the Notification add-on, you first need to enable the Calendar add-on. Navigate to the
Tutor LMS → Add-on → Notification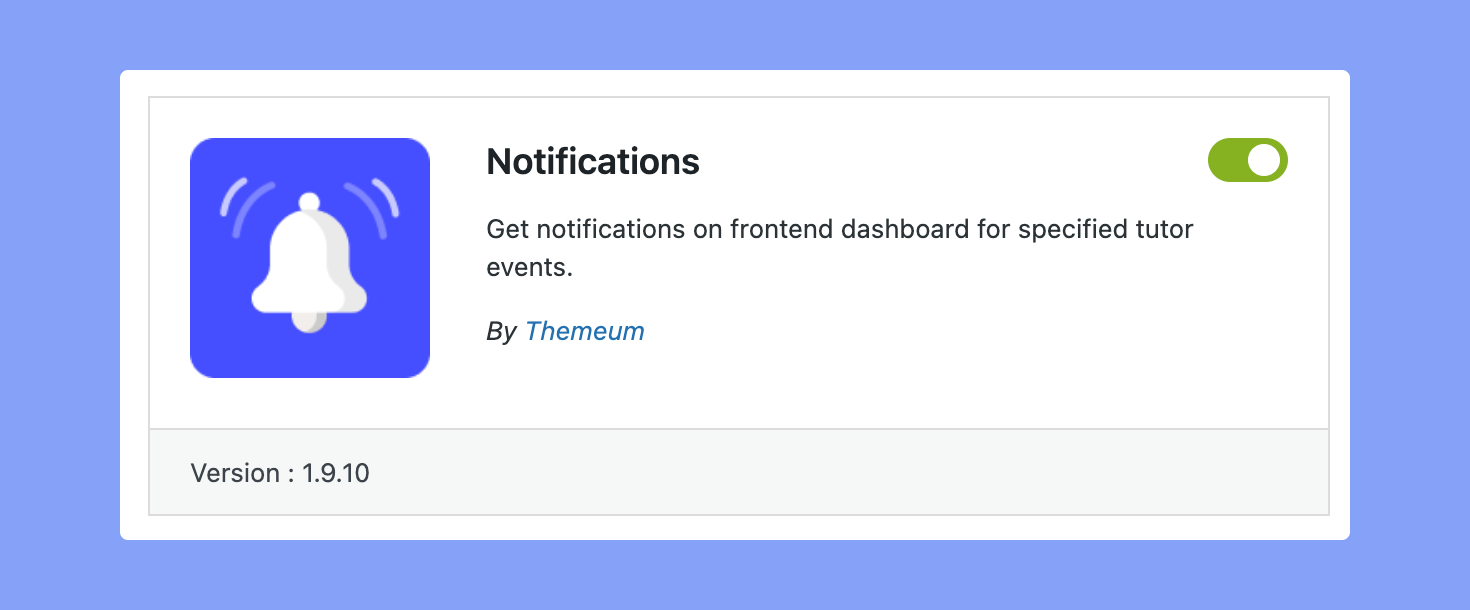 After you have enabled the Notification add-on, go to the Tutor LMS → Settings → Notifications.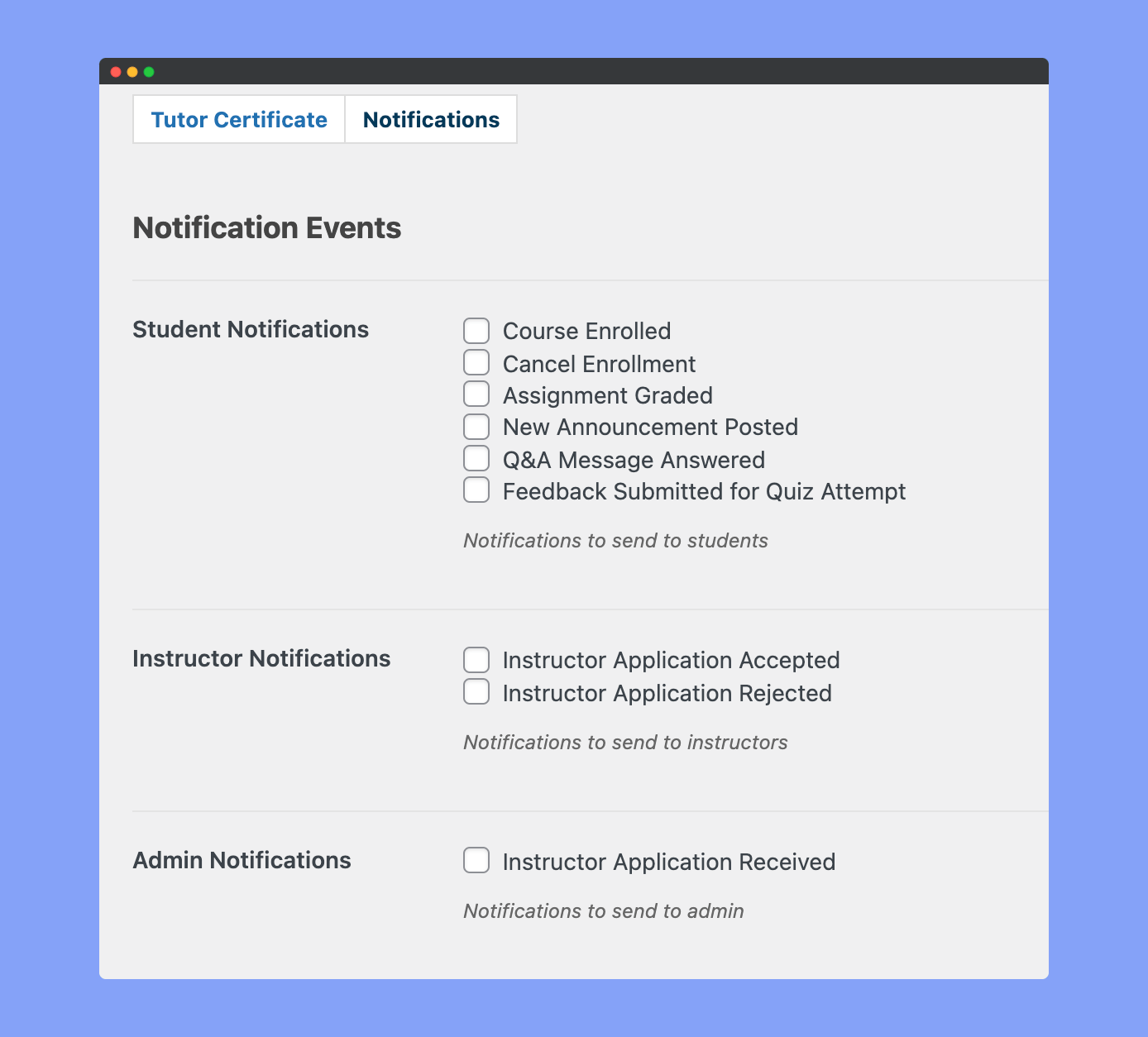 There you will find options to enable/disable what you want to or what you want to see on the dashboard notification section.
Notification Events List
——
Students Notifications

Course Enrolled: Notification when a student enrolls in a course.
Remove from Course: When removed from an enrolled course.
Assignment Graded: When instructor grades a submitted assignment.
New Announcement Posted: New announcement is posted by the instructor.
Q&A Message Answered: When someone answers to one of you Q&A.
Feedback Submitted for Quiz Attempt: Recieves feedback for a quiz attempt.
——
Instructor Notification

Instructor Application Accepted: Submitted instructor regsitration application is accepted by the admin.
Instructor Application Rejected: Submitted instructor regsitration application is rejected by the admin.
——
Admin Notification

Instructor Application Received: When you as admin recieve an application from someone wanting to register as an instructor for your site.
Frontend Preview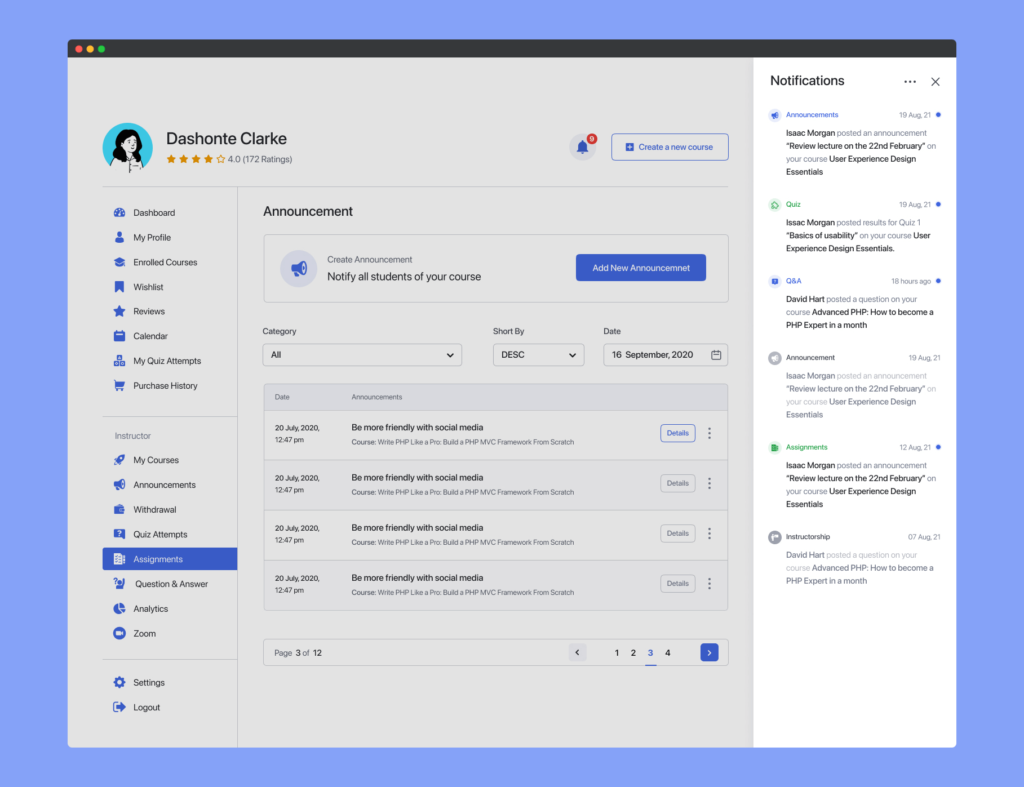 Once you click on the notification bell icon, you will see a notification list on the right side of the dashboard. You will see notifications of your activity (what you have enabled from the Tutor LMS notification settings) here. Clicking on the three dots will show you options to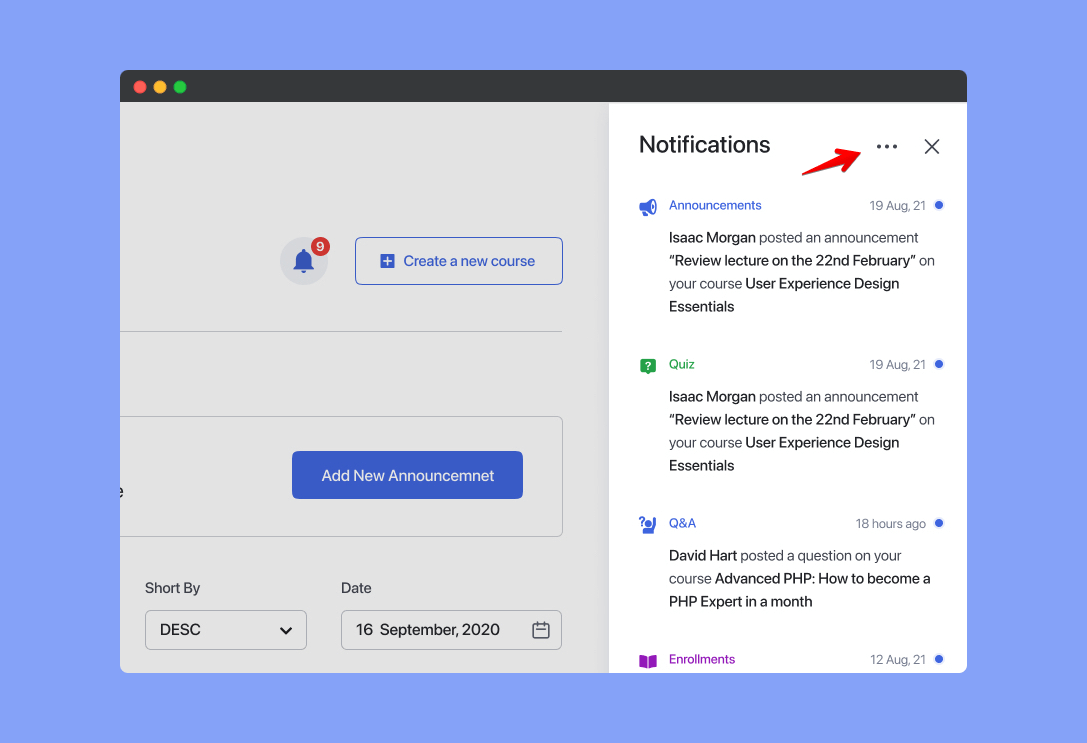 Mark everything as read
Mark everything as unread.
If you click on a notification, it will be automatically be read and will redirect you to the specific section of your website where the event occurred.