The lessons in Tutor LMS is a custom post type. So, any page builder that supports custom post type can be used to design the lesson pages.
Install a page builder plugin and enable the post type support for "Lesson".
Navigate to Tutor > Settings > Lesson and enable "Classic Editor".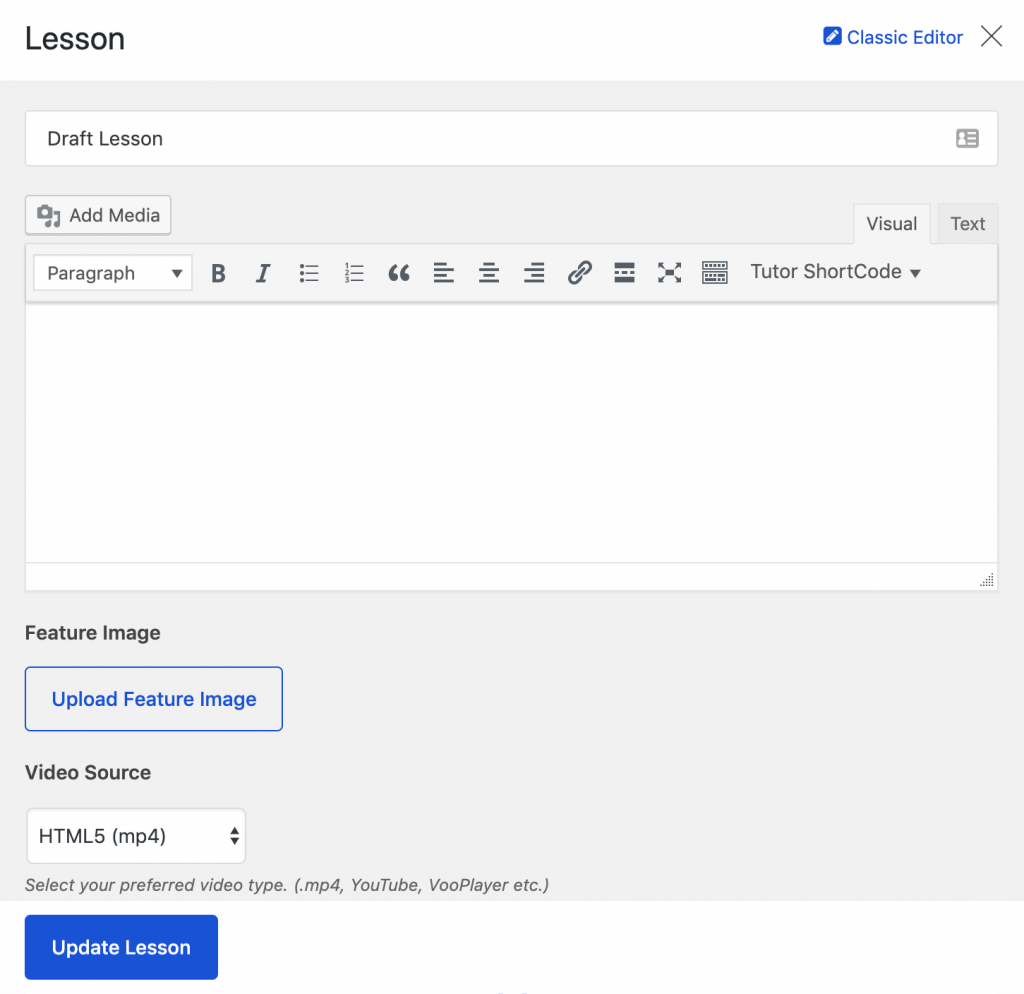 These two are the required settings. Now go to the edit option for a lesson and you will see the icon to use classic editor for opening the lesson in a new window.
On the new window, you will see the button for your favorite page builder. Click on the button and edit the post the way you like. Save it and it will be automatically updated on your lesson page.