Tutor Certificate will let your students download their certificate once they have successfully completed a course. After completing a course, the "Download Certificate" button will appear on the course home page. Like the following-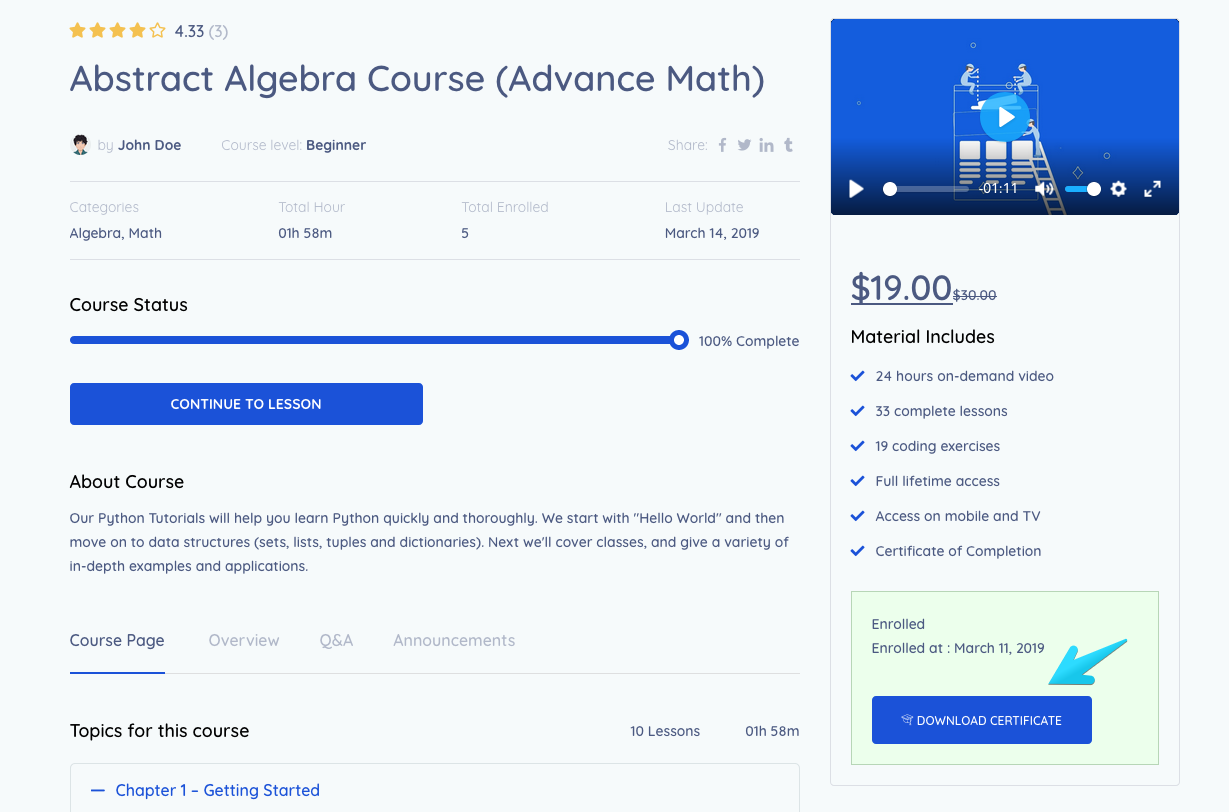 Imagick Extension for PHP
Image Magic is an extension for PHP used to process images. If you do not have this extension installed on your server, the downloaded certificates might not work properly. Please check if you have all the required extensions from Tools > Site Health section of WordPress.
Now, begin by activating the add-on from Tutor LMS Pro > Add-ons if you have not activated already.
Then to put your credentials on the certificate, find the settings from Tutor > Settings > Tutor Certificate.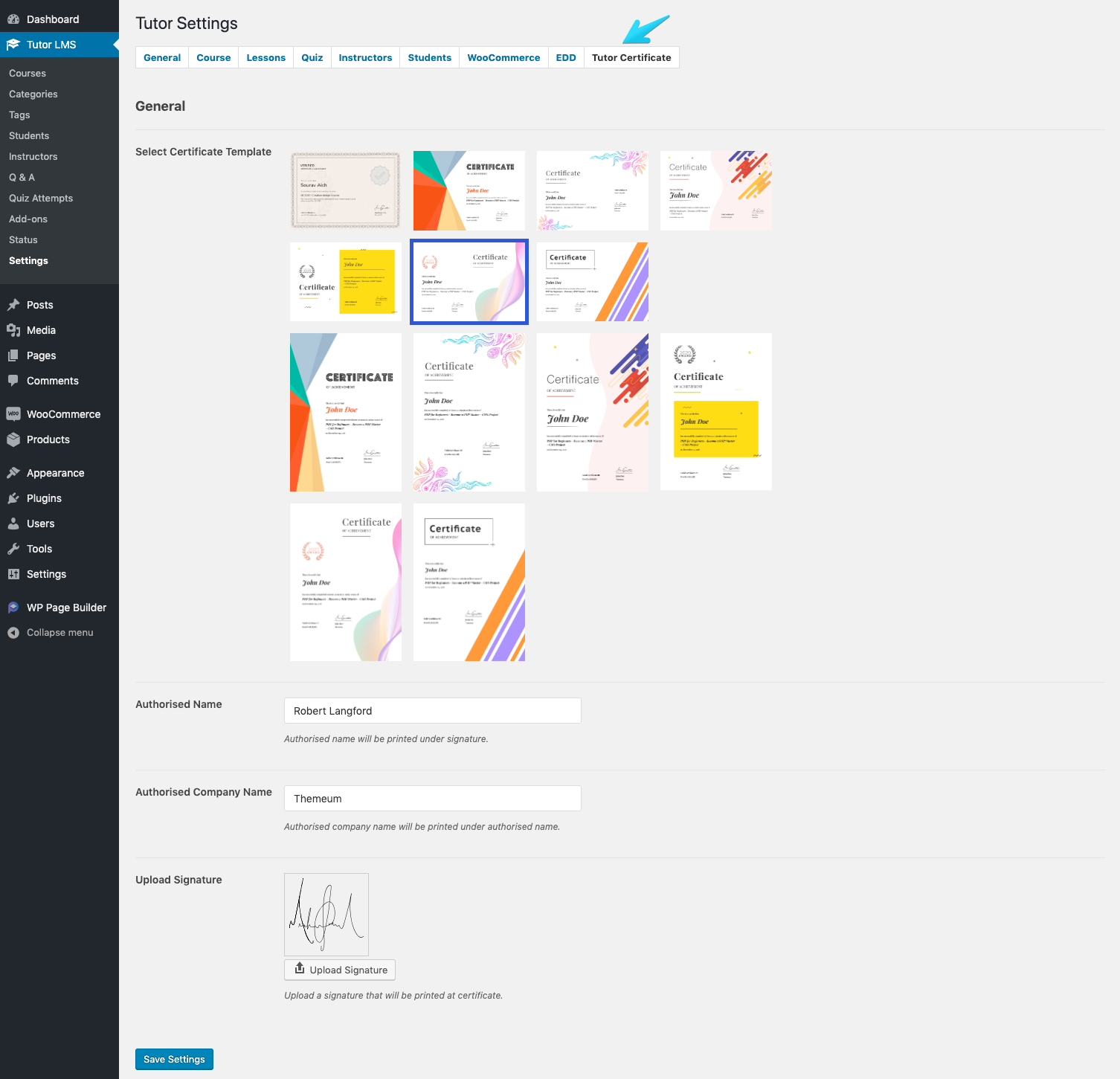 Select Certificate Template: This is the design for the certificate. Currently, you'll have 12 certificate templates in total to choose from. Every design comes with a landscape and a portrait design. Select one and hit the "Save Changes" button to use a template for your certificate.
Authorised Name: Write down the person name who is authorised to give the certificate.
Authorised Company Name: Here goes the organisation name.
Upload Signature: Upload an image containing the signature of the authorised person, which will be printed on the certificate.
Once a student completes a course, s/he can then be able to download the certificate for that particular course.