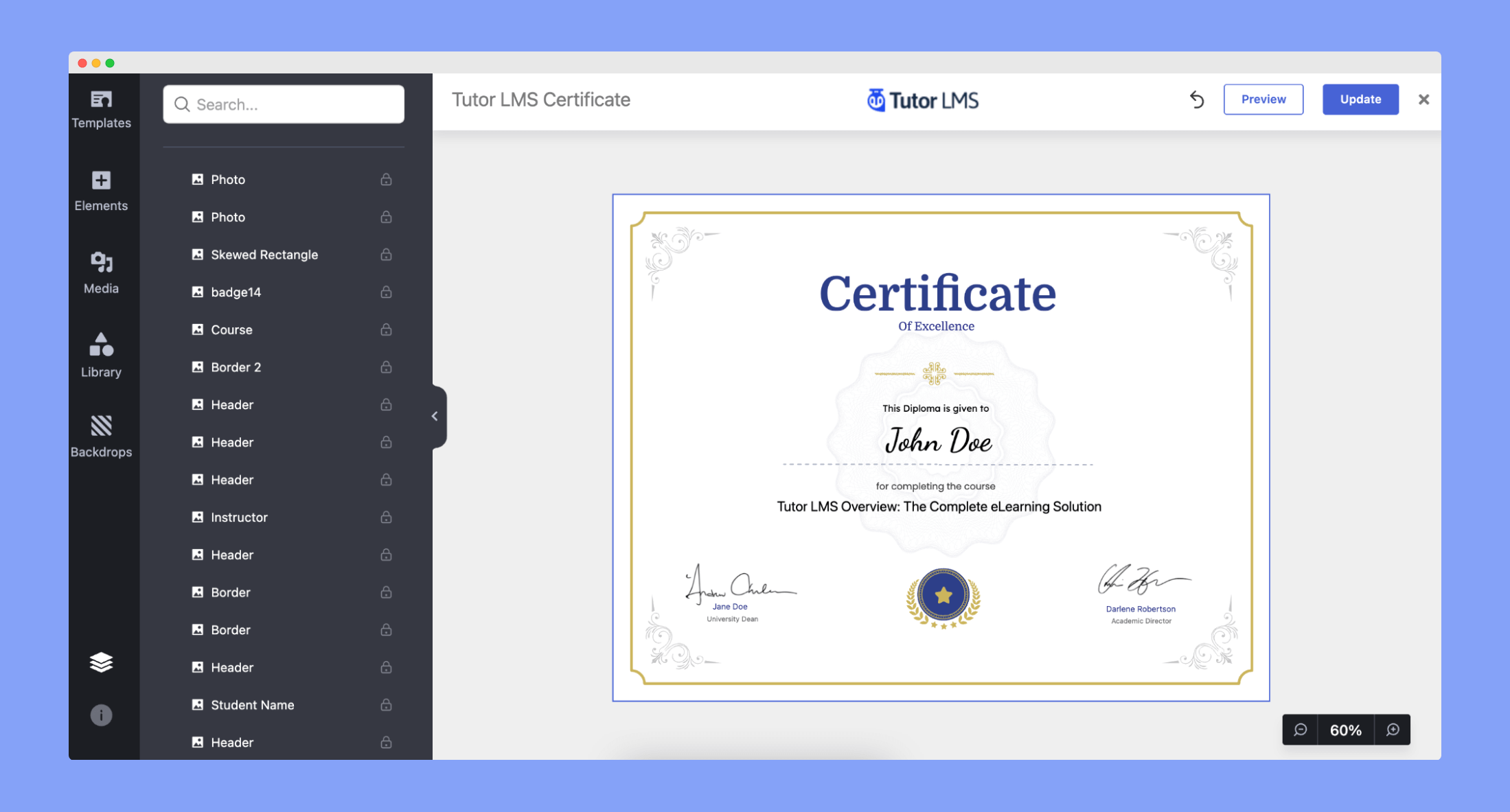 Professional design tools use layers to keep everything in check. We are also making layers options a core feature of Tutor LMS Certificate builder so you can customize everything at any stage.
For example, if you would like to customize the element that so underneath another element, then you can easily select the layer that consists of the element and customize it accordingly.
You will be able to lock or unlock a specific layer to avoid accidental customization.