In the library section, you will find illustrations, badges, frame design, border design, watermarks, and more that you can use to customize your Tutor Certificates to the fullest.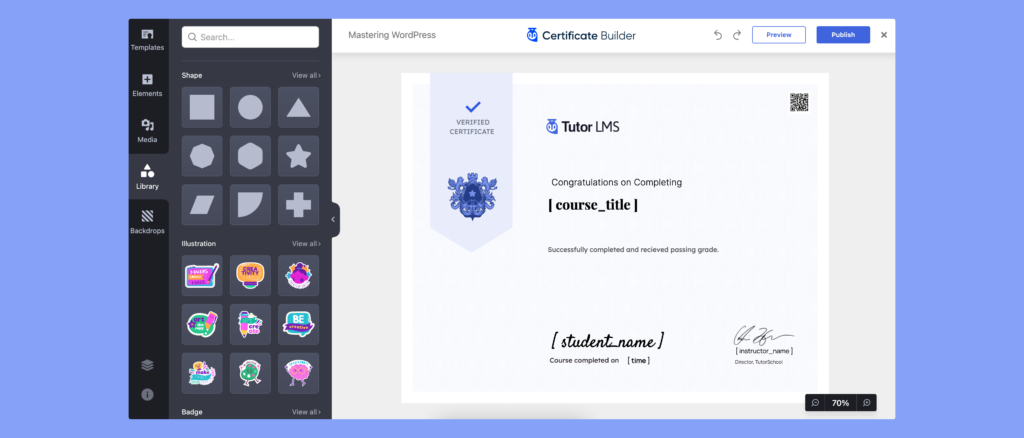 Shapes – (64+ shapes)
Illustration – (58+ illustrations)
Badge – (38+ badges)
Frames – (7+ frames)
Watermarks – (5+ watermarks)
All the elements are fully customizable with color palettes options, duplicate options, lock options, etc. All these options can be found inline editing.