Similar to any other plugins in WordPress, Tutor LMS requires a few pages to run and manage all its functionalities. Deleting (or somehow loosing) any of these pages would cause your site to crash. So you need a tool for troubleshooting Tutor LMS default pages.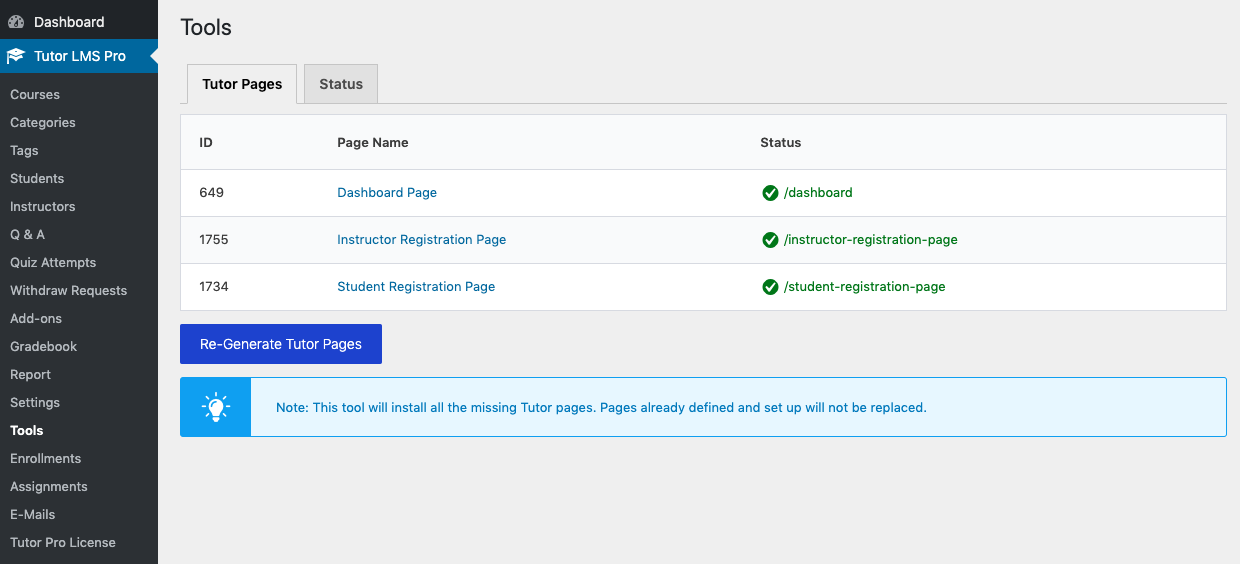 If you can re-generate your missing pages by going to Tutor LMS Pro Dashboard > Tools > click "Re-Generate Tutor Pages". It will re-generate only the missing pages.
If your problem still persists, you need to check whether all the pages are set correctly.