Tutor LMS provides a separate section for managing all the announcements. The announcement feature is automatically enabled.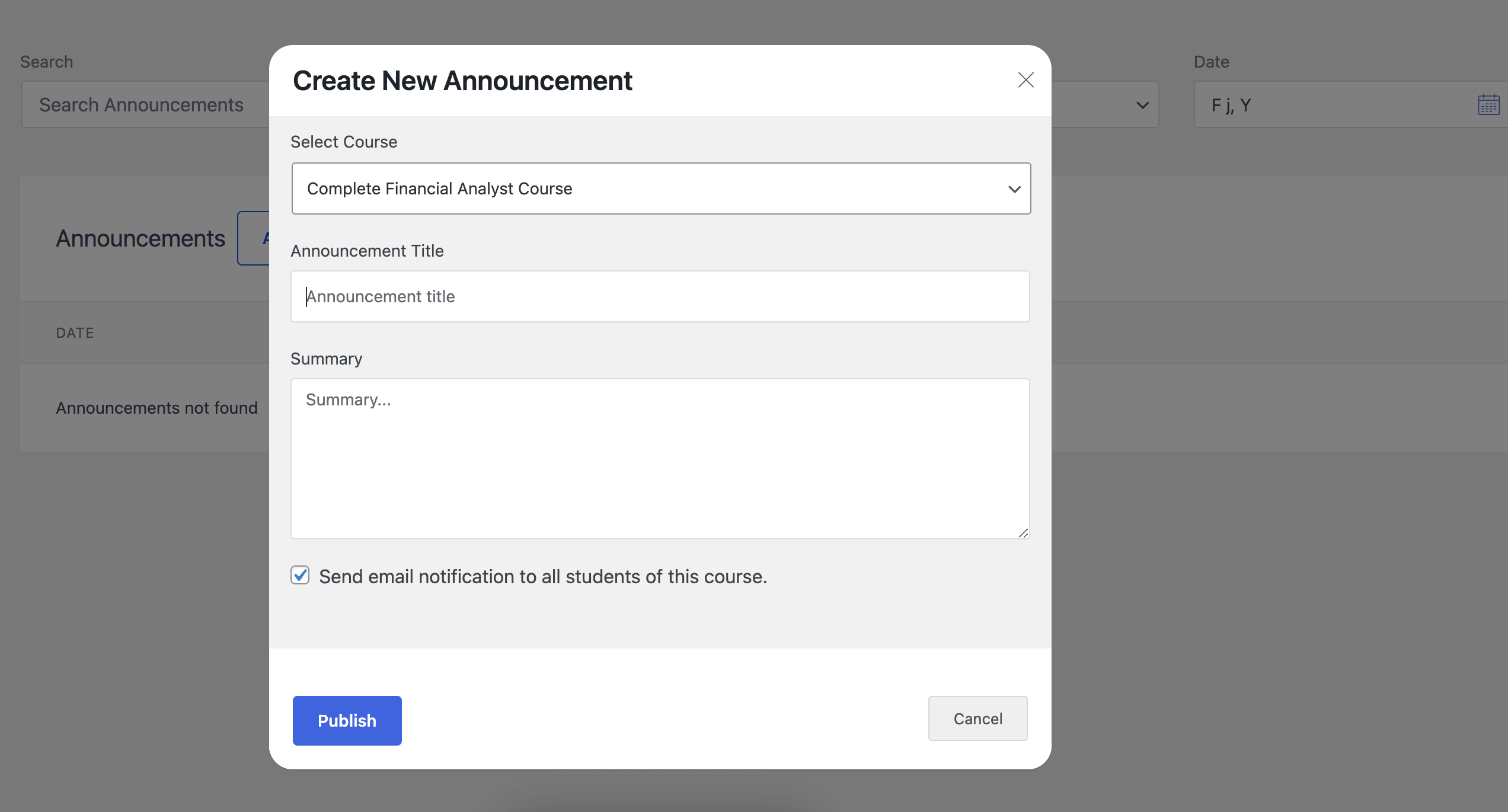 Menu Section Options
In the Announcement menu section, you will find the following options.
Search
From the search bar, you will be able to find the exact announcement you are looking for just by searching any keyword from the announcement. It will automatically aggregate the announcements consisting of the keyword.
Course
Here you will find a dropdown menu that will list all your existing courses found on your LMS site.
Sort By
Sort through your existing courses either by ascending order or descending.
Date
Define the date using the date picker for which you want to show the announcements.
Add New/Create a New Announcement
To create a new announcement all you need to do is click on the "Add New" button and set the attributes of your announcement.
You will be able to set,
Select Course: Define the course you want to create the announcement for.
Announcement Title: Set the title for the announcement that you want to add.
Summary: Define a short summary that will help others know more about the announcement.
Notify to all students of this course: Select if you want to notify all the students about the updates for the course.