Tutor LMS Certificate builder comes with a wide range of Elements pre-built that are designed to give your certificate the basic requirements that it needs. From text element to add texts to your certificates, to adding course & student-related information everything can be added through the Elements section.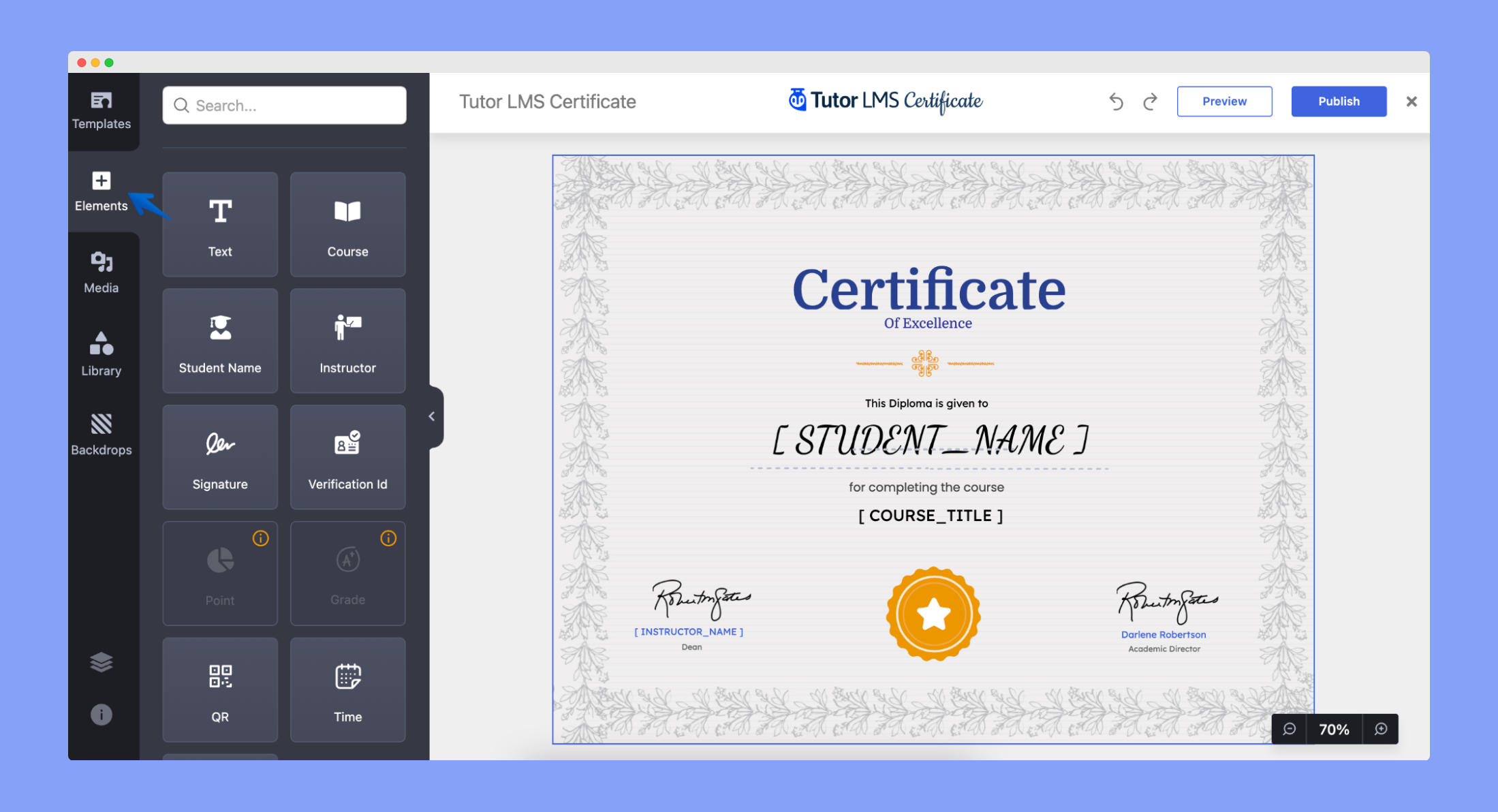 Below is a list of Tutor LMS Certificate builder Elements that you can find once you are in the editor mode.
Text: A text element to writing down everything you want to write down. You will be able to change the font, weight, and more.
Course: Add a course element that will dynamically pull in the course name of the course that the certificate is for. No need to do anything manually.
Student Name: Just like the course element, add the student's name dynamically to your certificate.
Instructor: Add the instructor's name to your certificate without writing it manually every time.
Signature: Upload an image and add it a signature
Verification ID: Give an option for your to authenticate that their achieved certificate is authentic.
Point: Show the points received for the course in the certificate.
Grade: Display the course grade in the certificate.
QR: Add a QR code directly in the certificate that anybody can scan and be redirected to the certificate URL.