For a visitor to be able to become a student in Tutor LMS, there's almost nothing you need to do. Most themes have a built-in sign up/my account option. A user who signs up using the theme's default sign up method will become a student in Tutor LMS automatically.
Even if your theme does not come with a default account creation feature, you need not worry. When the plugin is installed, a few pages were created automatically, one of them is Student Registration.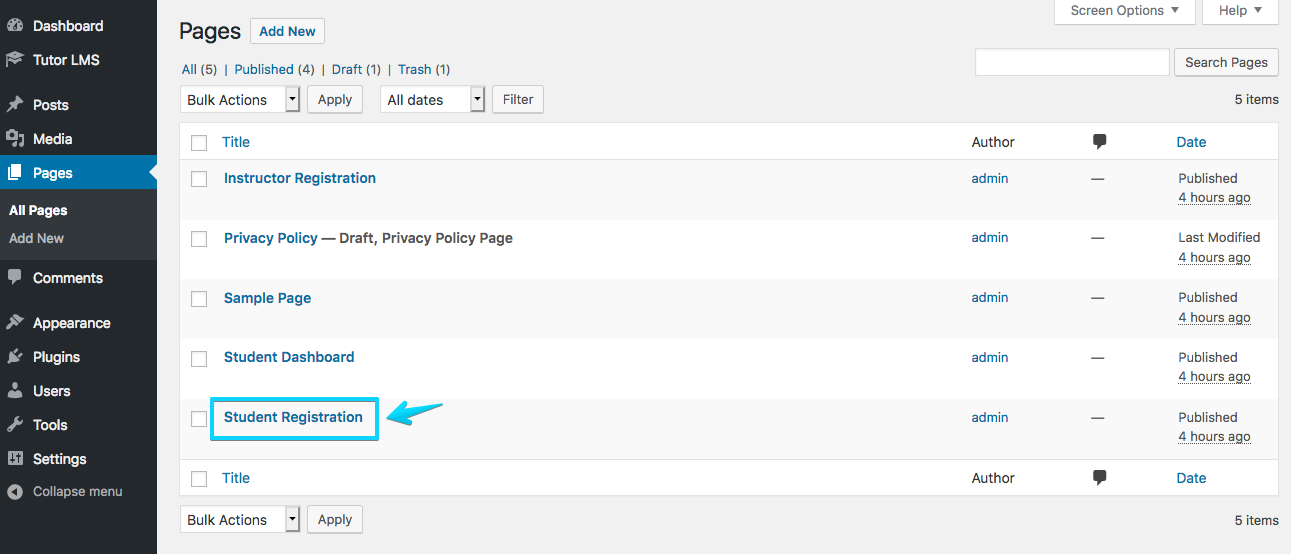 Or, you can create a new Registration page like the following.
Creating the registration page
Creating a new registration page is like creating a typical WordPress page. You just need to go to Dashboard > Pages > Add New. Then you put the content on the page, in this case, you need to find "Tutor LMS" blocks from the Gutenberg block sections and choose "Tutor Student Registration" from the list. You can add more contents to the page if you wish to. After that, you can publish the page.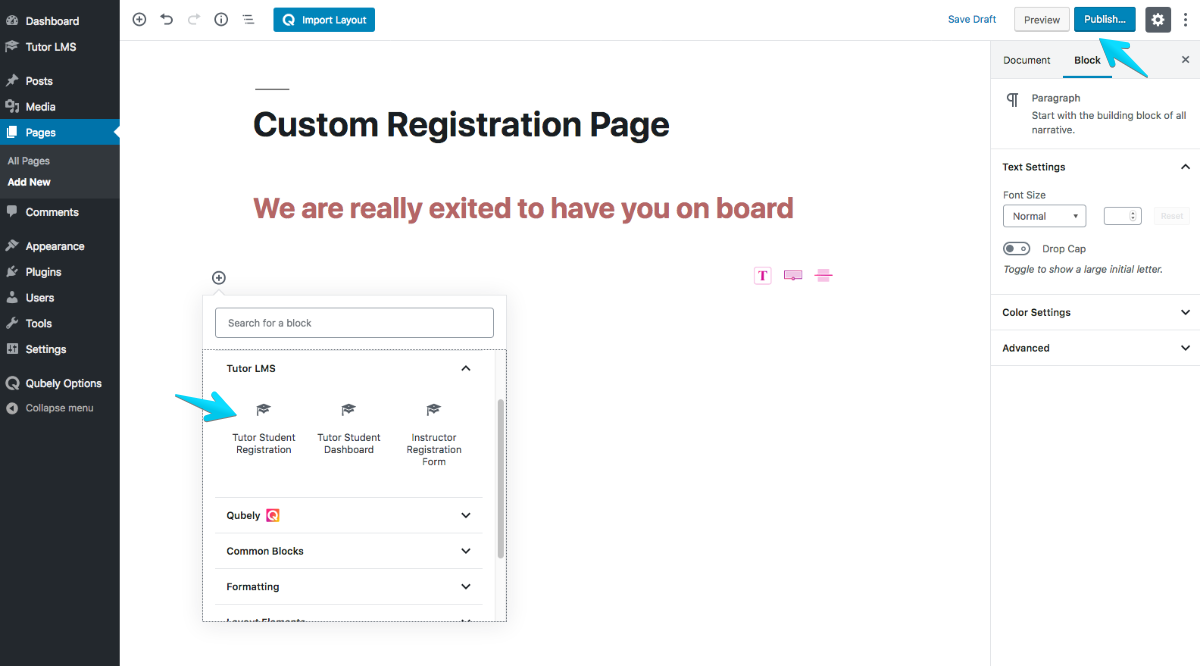 Once we've done either of the above processes, it's time to assign the registration page.
Assigning the Student Registration page
To do so, go to Dashboard > Tutor > Settings > Students (tab) and find the "Student Register Page". From the drop-down list select the page you just created or the default Student Registration page. Finally hit the "Save Settings" button.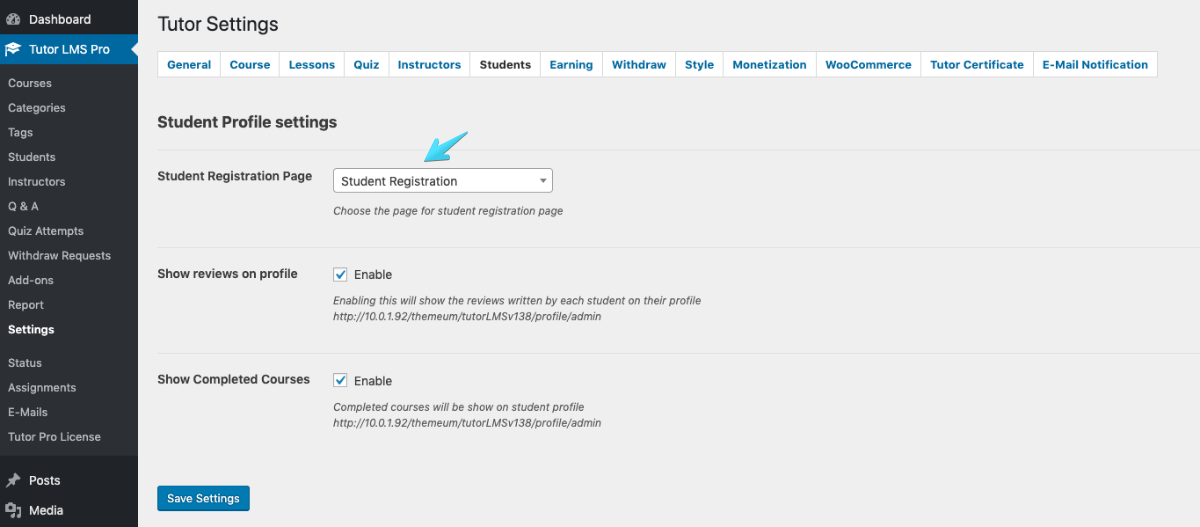 Showing the Registration Page on the Frontend
Since you went through all these troubles, it certainly indicates that your theme does not offer a default account creation method. So to provide better user experience, we should add the page to the Menu bar so that the registration process becomes a lot easier.
In order to do that, firstly you need to choose your menu and then do the followings:
Select Student Registration Page from Pages section
Click on "Add to Menu" button, this will add the page to the menu
Hit the Save Menu button, to save the change
A Student Registration Page will look like the following: