Showcase a short profile of the author included with the author's image name, reviews given by existing students, several courses that the author teaches, and show the number of students currently enrolled directly with the author.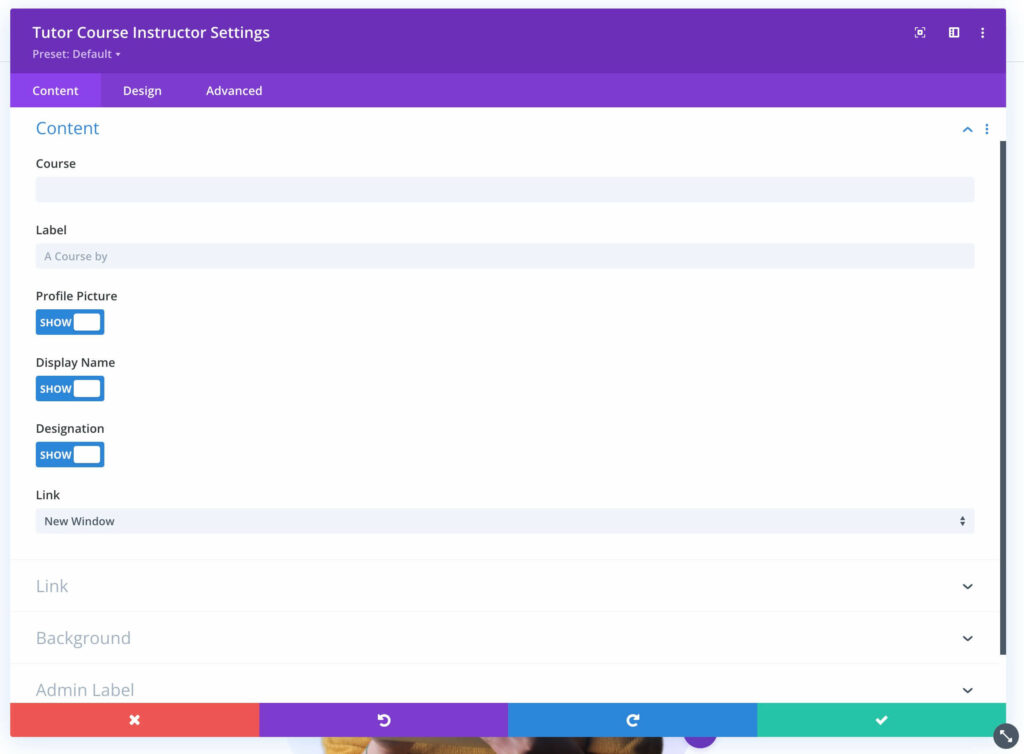 Content
Content: In the Content section, you can customize the following attributes.
Content
Course – You can Select which course you want to import the content for.
Label – Set what the label describing the Course Instructor will say.
Profile Picture – Toggle to show or hide the profile picture for an instructor.
Display Name – Toggle to show or hide the display name for an instructor.
Designation – Toggle to show or hide the designation for an instructor.
Link – Set if you want the instructor link to open in a new window or the same window.
Link
Module Link URL – When clicked the module will link to this URL.
Module Link Target – You can set whether or not your module link opens in the same window.
Background
Adjust the background style of this element by changing the color, gradient, image, etc.
Admin Label
Admin Label – This will change the label of the module in the builder for easy identification.