Manual Enrolments add-on helps you add students manually to a course from the administration screen. You can search for students and assign them courses from a single screen.
This add-on also shows the enrolled students and the respective courses. So, if you want, you can remove students from courses too.
To use the manual enrollments feature, you have to enable the add-on first from Tutor LMS Pro > Add-ons.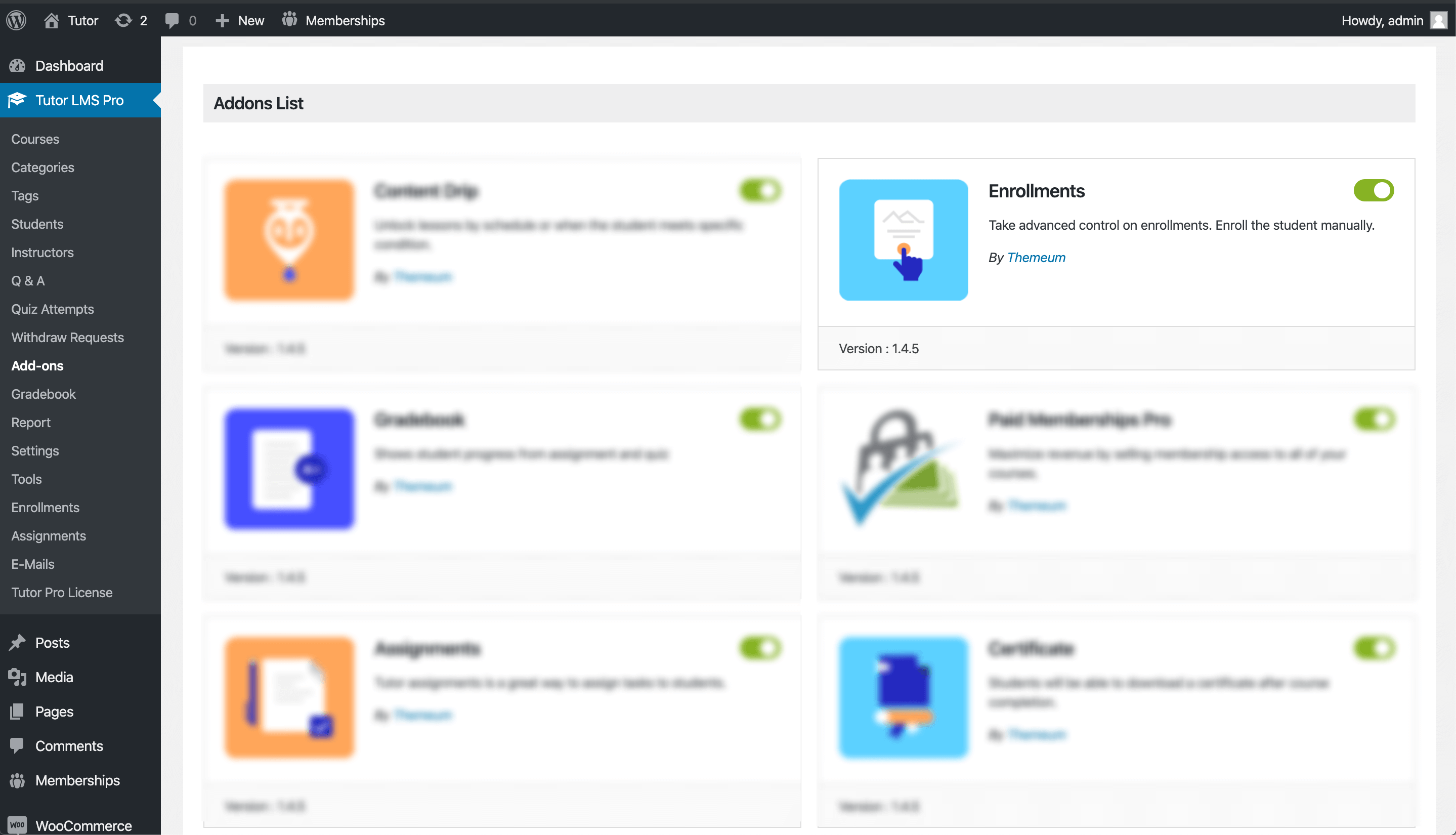 Then you will have to reload the page to see the new menu item inside Tutor LMS.
After the add-on activation, there will be a new menu item named Enrolments inside Tutor LMS Pro. Click on that and you will see the option to add new students. If you already have students enrolled in your courses, you can see them from here too.