If you want to offer subscription-based pricing for specific courses, then WooCommerce Subscription is the perfect fit for you. Please note that this plugin can not help you with a subscription for the entire site or multiple courses. If you need to offer sitewide membership, then you should use the Paid Memberships Pro plugin. Also, note that WooCommerce Subscription is a paid plugin and is not included with Tutor LMS pro. To use it with Tutor LMS pro you must purchase WooCommerce Subscription separately.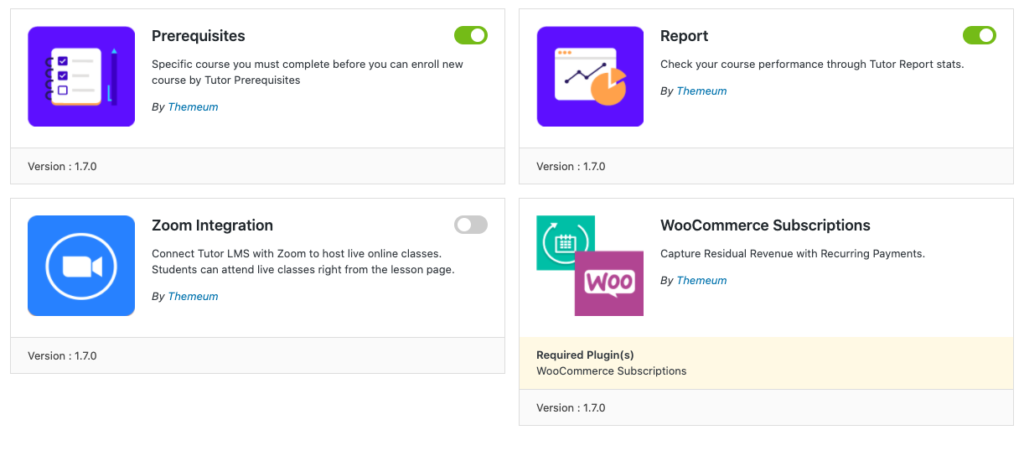 Requirements to use the subscription feature
Installed and activated Tutor free version plugin
Installed and activated Tutor Pro plugin
Installed and activated WooCommerce plugin
Installed and activated WooCommerce Subscription plugin
Activated the WooCommerce Subscription add-on from Tutor > Add-ons.
Select WooCommerce from Tutor > Settings > Monetization.
Now you need to read the documentation of WooCommerce Subscription if you have not already. Here is the link to the documentation https://docs.woocommerce.com/document/subscriptions/
The process to add a subscription to any course is same as adding a WooCommerce product to the course.
You just have to create a subscription product and then add it to a course and that's it.