The "Bundle Thumbnail" widget in Tutor LMS allows users to showcase their course bundle thumbnail in an appealing and visually engaging manner. Please take note that this widget is designed for images only and cannot display videos now.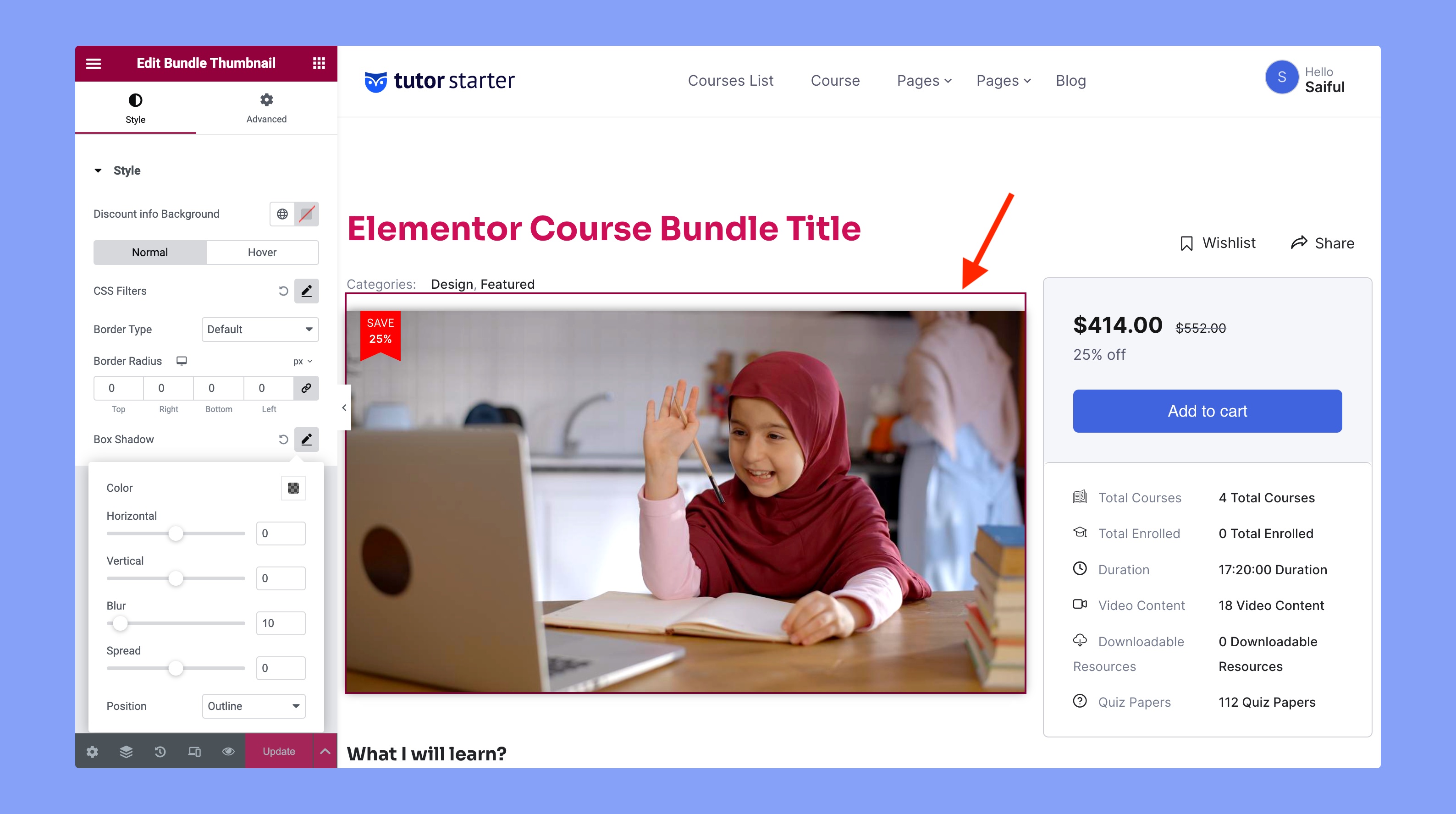 Style Settings
You can customize the thumbnails' appearance from this widget's Style tab. Here, the available options are:
CSS Filters: Apply visual effects to images and elements. You can update the blurriness, brightness, contrast, saturation, and hue from here.
Border Type: Choose different styles for element borders. The available options are solid, double, dotted, dashed, and groove.
Border Radius: Round the corners of elements by specifying the border radius.
Box Shadow: Add shadows to elements for depth and dimension. The Box Shadow feature has multiple options. These are:

Horizontal: Set the horizontal offset of the shadow.
Vertical: Adjust the vertical offset of the shadow.
Blur: Control the blurriness of the shadow.
Spread: Manage the size of the shadow.
Position: Determine the position of the shadow relative to the element.
By the way, you can also use all of these options for hover effects.
Note: Currently, course bundles do not support video thumbnails.