You can use this Tutor LMS Elementor add-on to give a preview to your visitors on what course materials they will receive after they enroll for the course. This gives your future students on what they can expect from the course.
Once you have added the add-on, you will see the following settings.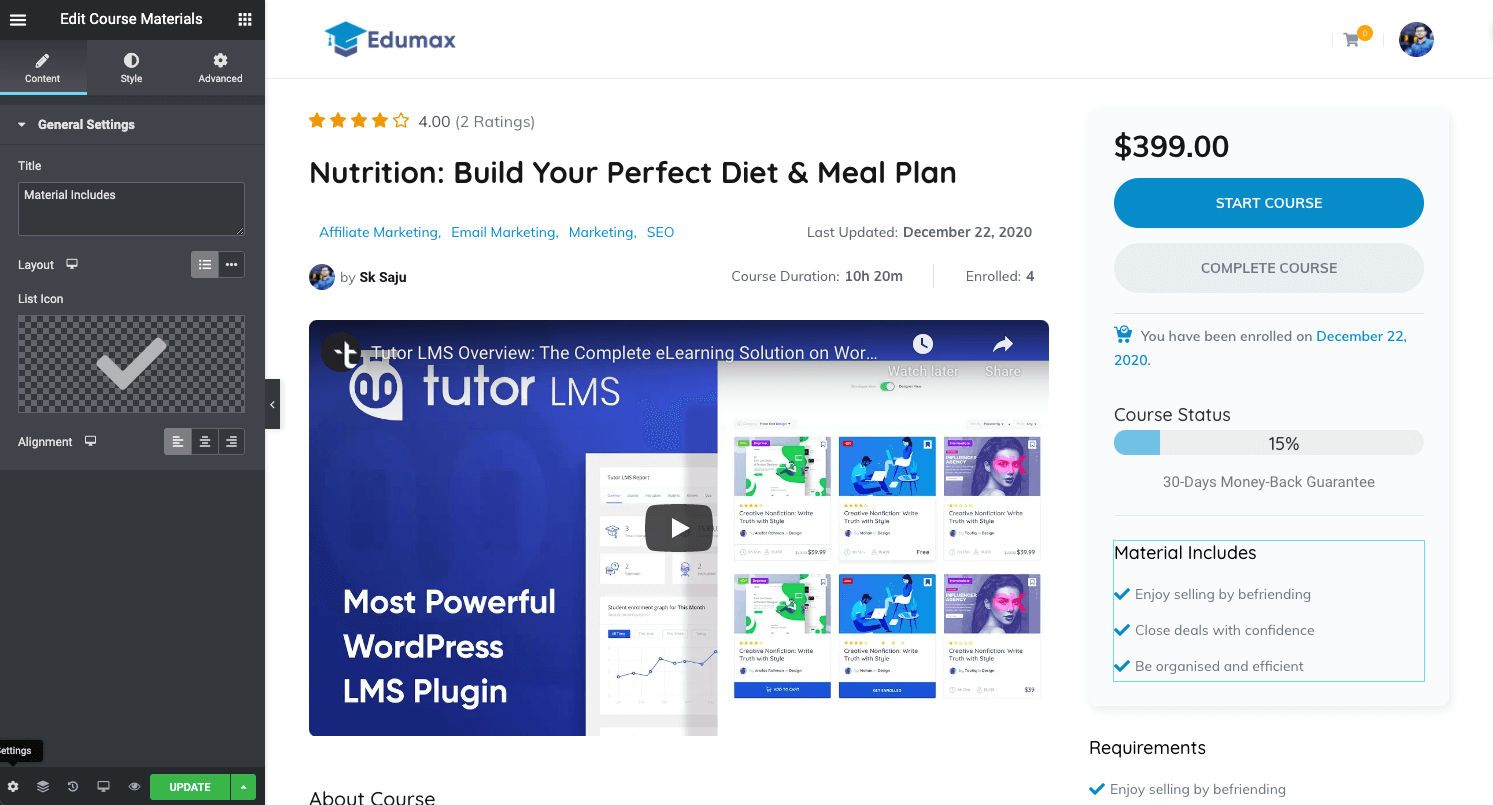 Content
Title: Use the text box to set the title for the Course Materials widget that you added to your post/page.
Layout: Pick a layout option between lists and in-line.
List Icon: Use this option to upload new designs for the list icons.
Style
Section Title
Color: Choose the color of the title text from a wide range of colors from the color palette.
Typography: Choose your desired typography for this title. You can choose between global typography settings and custom typography.
Alignment: Pick an alignment for the text content in the builder. This is a responsive function, so you can edit for different display sizes.
List
Space Between: Select the space between each item on the list.
Alignment: Select an alignment mode for the items in the list.
Vertical Align: Select a vertical alignment mode for the items in the list.
Border Type: Select a border and border type for the items in the list. The border will be applied to each line.
Border Color: If a border is applied, you can select the border's color using a color picker or global colors.
Padding: Set a padding for the items in the list. The padding can be set in pixels, EM, or percentage.
Icon
Color: Pick a color for the list icon.
Size: Pick a size value for the list icon.
Text
Color: Pick a color for the text in the materials section
Text Indent: Pick an indent value for the text in the section
Typography: Pick a typography for the text.