Show the course title using this add-on for Elementor. Once you add it, you will find the following configuration settings.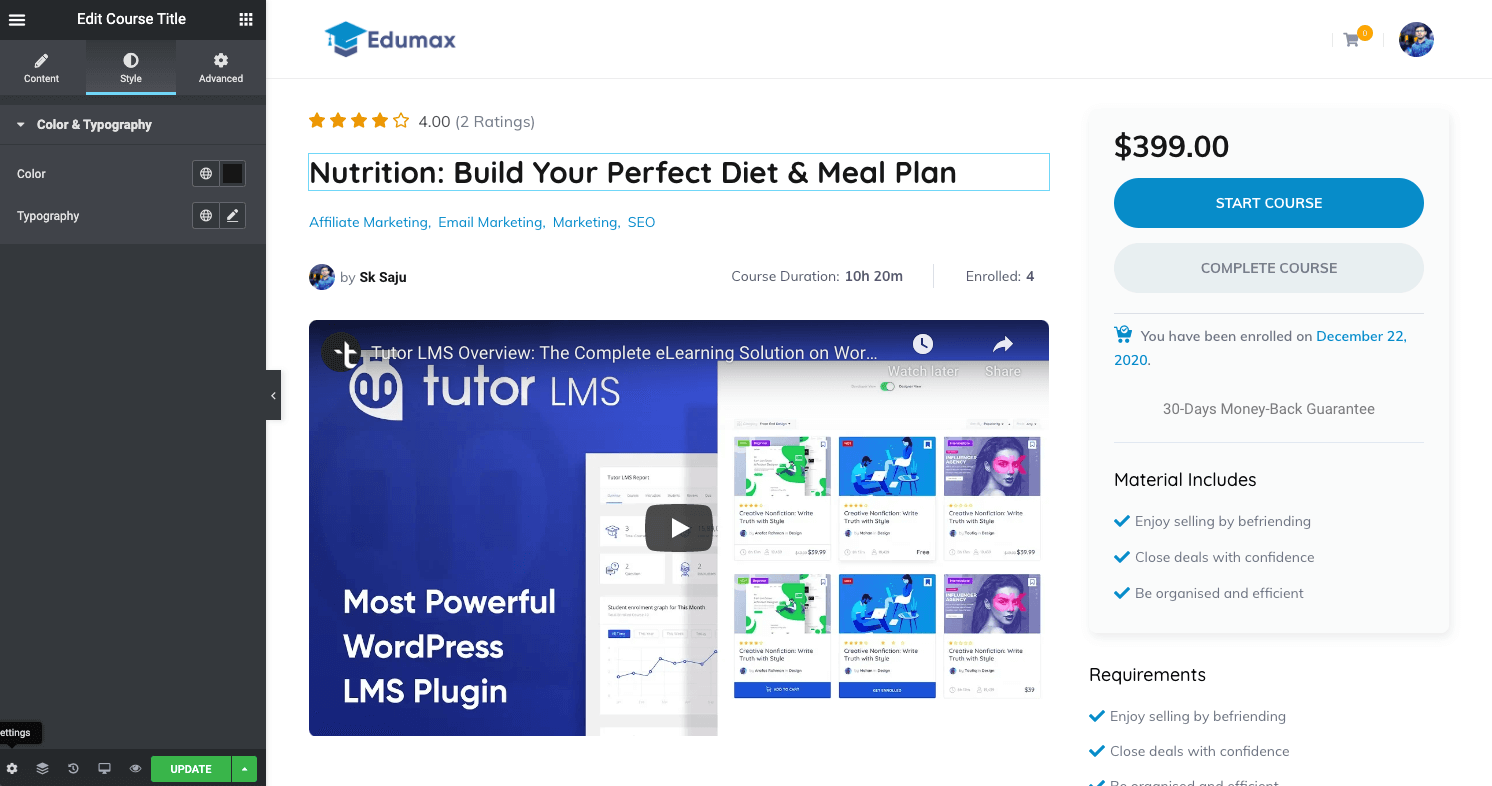 Content
Select Tag: Use this drop down to select a title tag. They can range from H1 to H6.
Alignment: You can set the alignment of your add-on properties. Choose between left, middle, and right alignment. This is a responsive option so you set different alignment for different types of devices.
Style
Color: Choose the color of the text from a wide range of colors from the color palette. Pick between global and custom colors.
Typography: Choose your desired typography from this section of the settings. You can choose between global typography settings and custom typography.