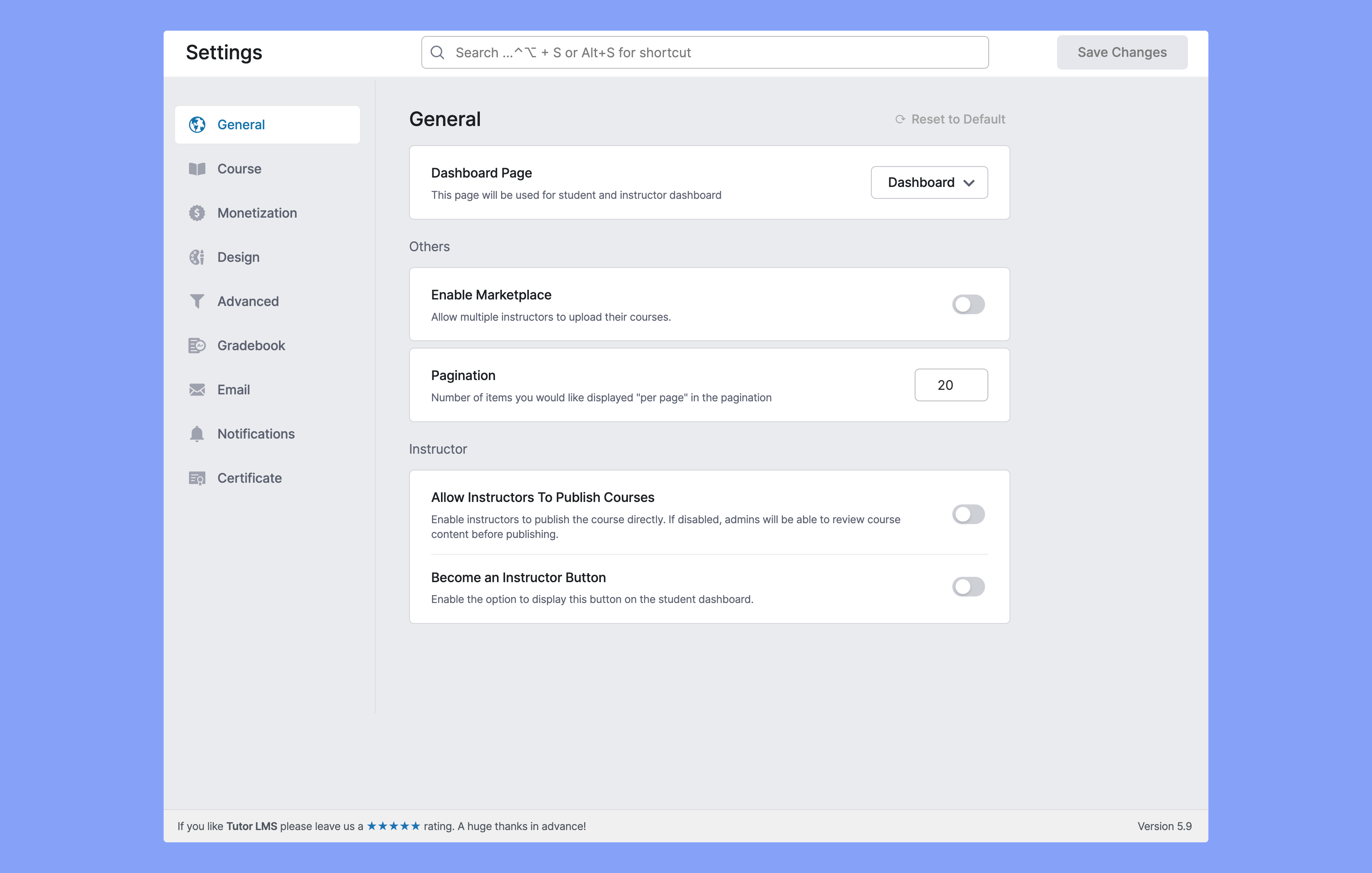 This section of the settings allows you to set the general configuration of your Tutor LMS plugin. Most of the basic settings can be found here with description snippets.
Dashboard Page: This page will be used for the student and instructor dashboard that they will be able to access from the frontend. It contains everything they will need to manage their account and its capabilities. 
Reset to Default
The Reset to Default button allows you to reset every single change you applied to the Settings. This is really useful if you want to go back to the default settings as you can achieve this with one click.
Others
Enable Marketplace: Allow multiple instructors to upload & sell their courses.
Pagination: Number of items you would like displayed "per page" in the pagination.
Instructor
Allow Instructors Publishing Courses: Enable instructors to publish the course directly. If disabled, admins will be able to review course content before publishing.
Become Instructor Button: Uncheck this option to hide the button from the student dashboard.