Adding courses to a wishlist is a quick way to save a course. Let students wishlist a course by adding the wishlist button with this module.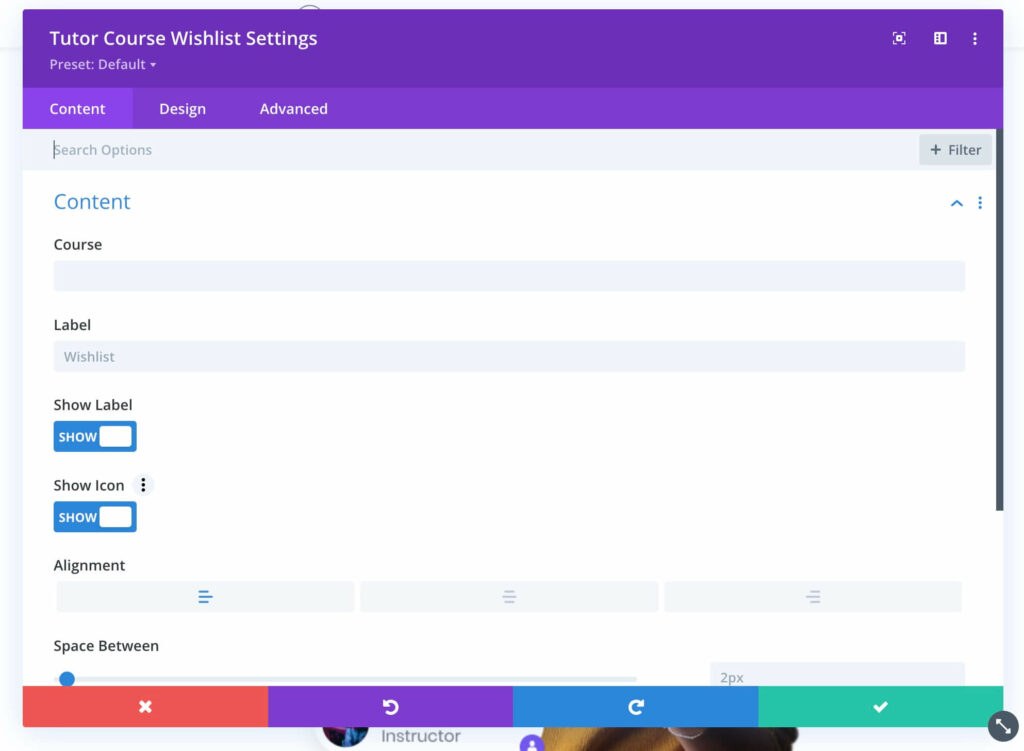 Content
Content: In the Content section, you can customize the following attributes.
Content
Course – You can Select which course you want to import the content for.
Label – Set what the label describing the Course Benefits will say.
Show Label: Choose to hide/show the title of the "Tutor Course Wishlist" module.
Show Icon: Choose to hide/show the Wishlist icon.
Alignment: Set the alignment using the three predefined alignment options.
Space Between:  Drag the bar to set the space between the icon and the text, in pixels. 
Link
Module Link URL – When clicked the module will link to this URL.
Module Link Target – You can set whether or not your module link opens in the same window.
Admin Label
Admin Label – This will change the label of the module in the builder for easy identification.