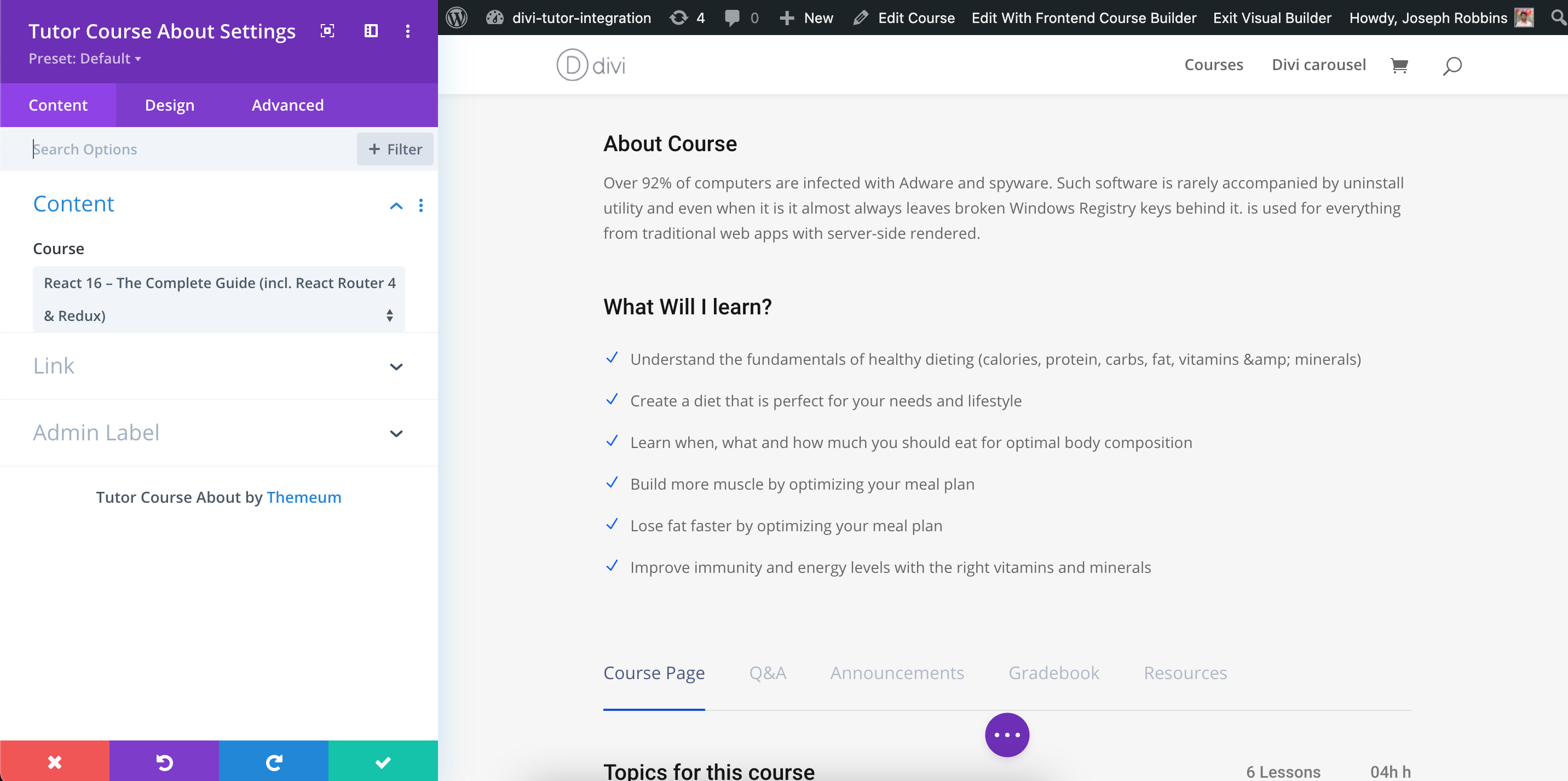 Use this Divi module to add the Course About section for more information about your courses. Adding this module will fetch all the information written on the Course excerpt. Once you add it to your page/post you will find the following options.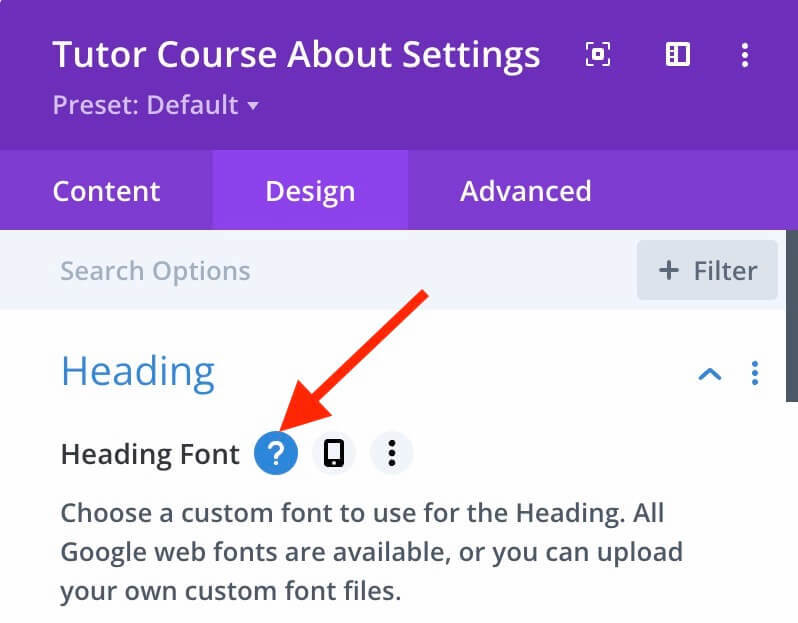 Content
Content: In the Content section, you can customize the following attributes.
Content
Course – You can Select which course you want to import the content for.
Link
Module Link URL – When clicked the module will link to this URL.
Module Link Target – You can set whether or not your link opens in the same window.
Admin Label
Admin Label – This will change the label of the module in the builder for easy identification.