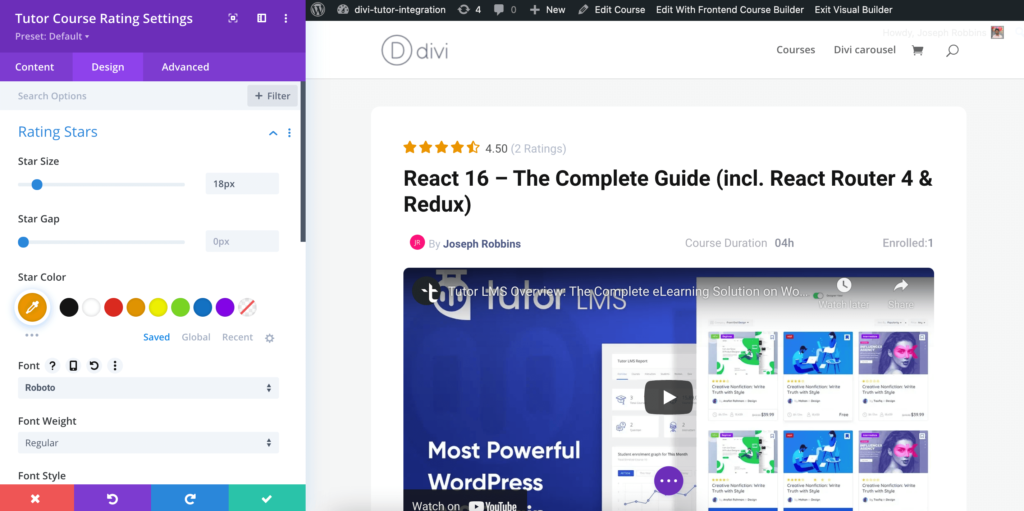 Display the course ratings for the specific course using this module.
Content
Content: In the Content section, you can customize the following attributes.
Content
Course – You can Select which course you want to import the content for.
Layout – Define whether the benefits will be displayed as a left or up.
Alignment – Set the alignment for the text.
Link
Module Link URL – When clicked the module will link to this URL.
Module Link Target – You can set whether or not your module link opens in the same window.
Admin Label
Admin Label – This will change the label of the module in the builder for easy identification.
Design
Make edits to the Course Rating stars visual design from this section.
Rating Stars
Star Size – Adjust the size of the rating stars in pixels from this section.
Star Gap – Adjust the gap between stars in pixels.
Star Color – Set the color of the rating stars.