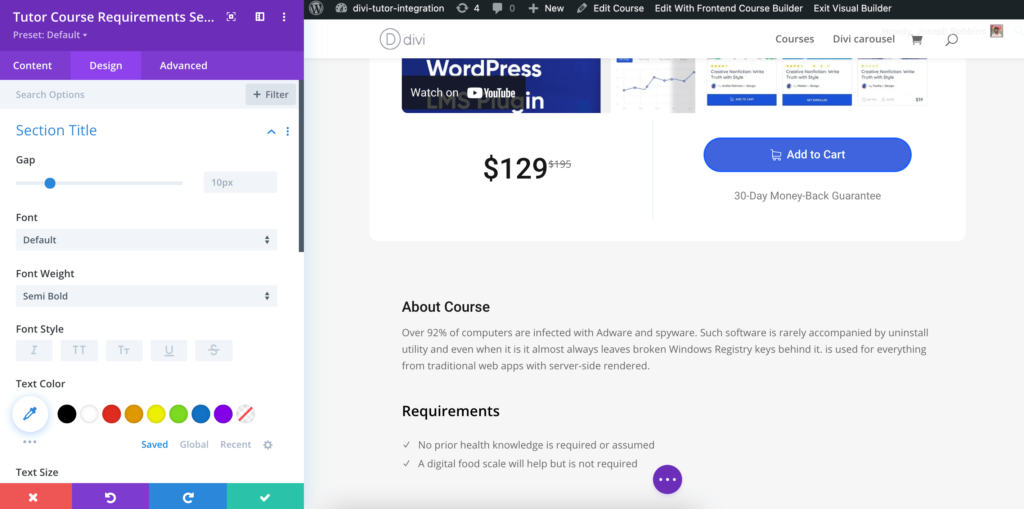 If the instructors have set some prerequisites for the course then you can use the course requirement module to show the requirement to the students on the single course page.
To make visual Design changes, go to the Design section of the module.
Content
Content: In the Content section, you can customize the following attributes.
Content
Course – You can Select which course you want to import the content for.
Label – Set what the label describing the Course Requirements will say.
Layout – Define whether the benefits will be displayed as a list or inline.
Icon – Set what icon the list will be bulleted by.
Alignment – Set the alignment for the text.
Link
Module Link URL – When clicked the module will link to this URL.
Module Link Target – You can set whether or not your module link opens in the same window.
Admin Label
Admin Label – This will change the label of the module in the builder for easy identification.