Tutor LMS offers a Q&A feature that students and instructors can use to ask their desired questions and have them answered quickly.
Keep on reading to learn how to enable this feature for the first time using the step-by-step instructions in this documentation.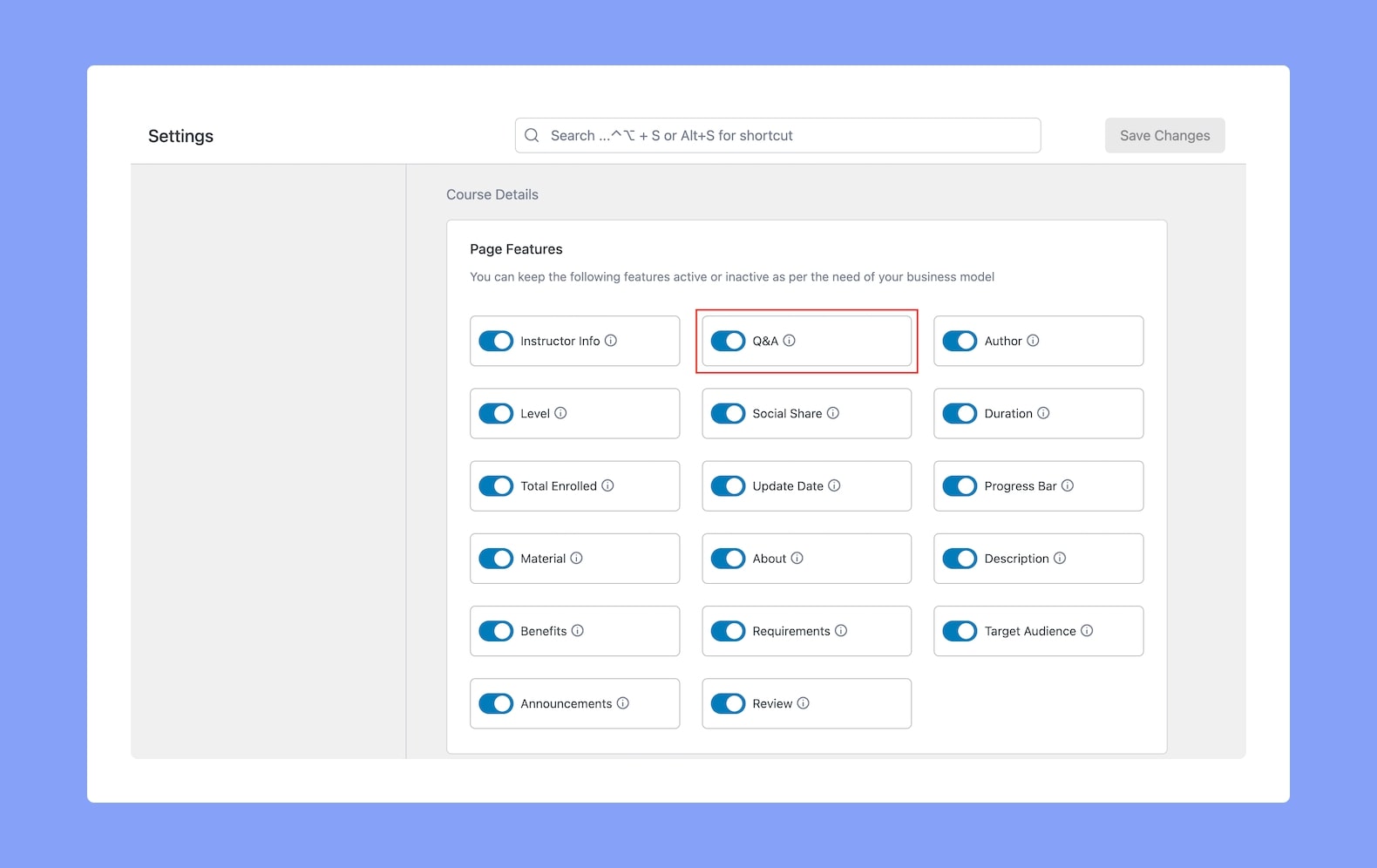 Step 1: To get the benefits of this feature, you first need to head over to WP Admin > Tutor LMS > Settings > Design.
Then, scroll down to the Course Details section and enable Q&A to make this tab visible on the Course Details Page. Save your changes and exit.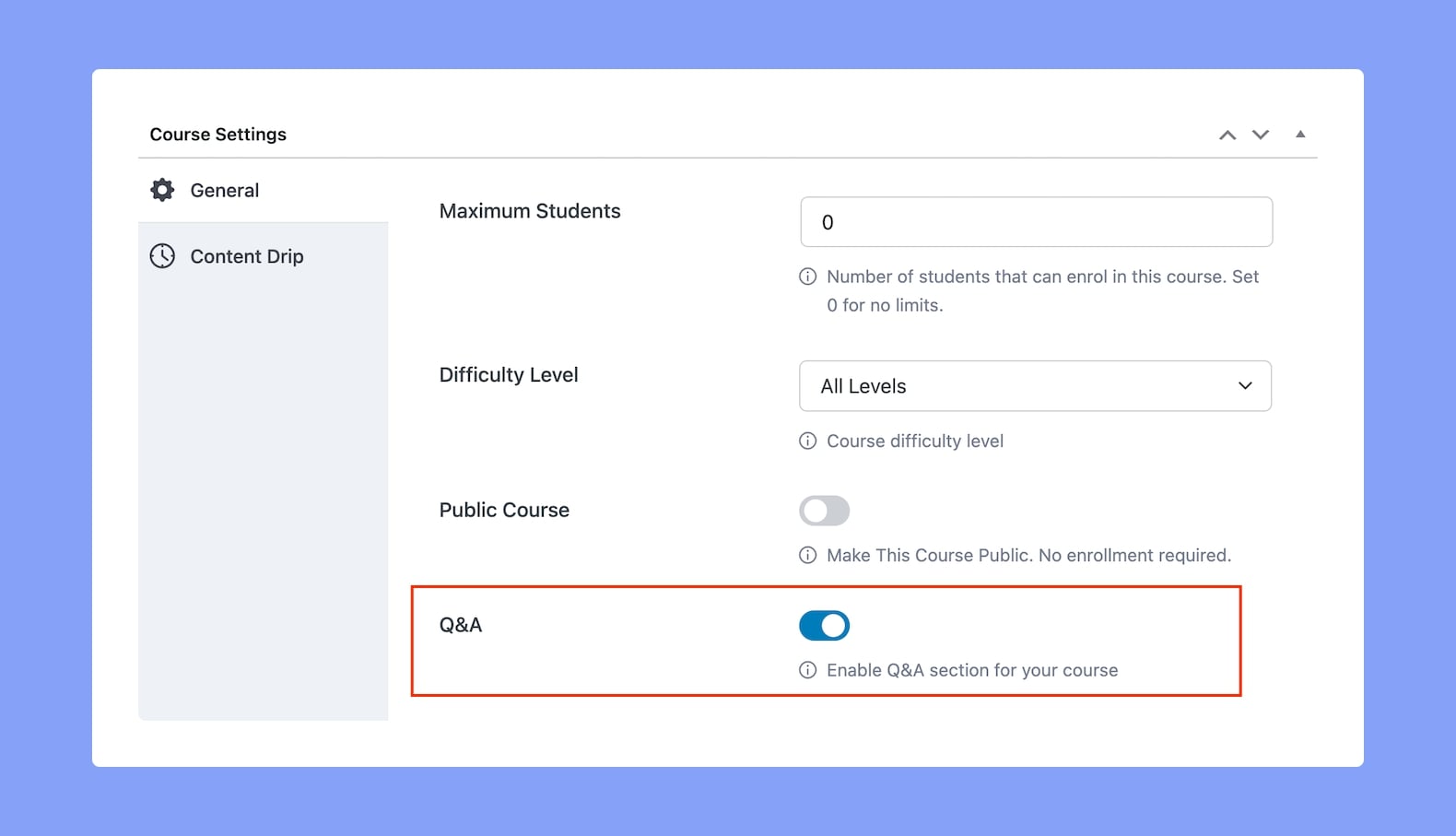 Step 2: Next, head over to your course in edit mode, and under the Course Settings section, enable Q&A.
Keep in mind that to get the Q&A feature working, you need to ensure that all your courses have a topic! Without one, the feature will not appear on the Course Details Page.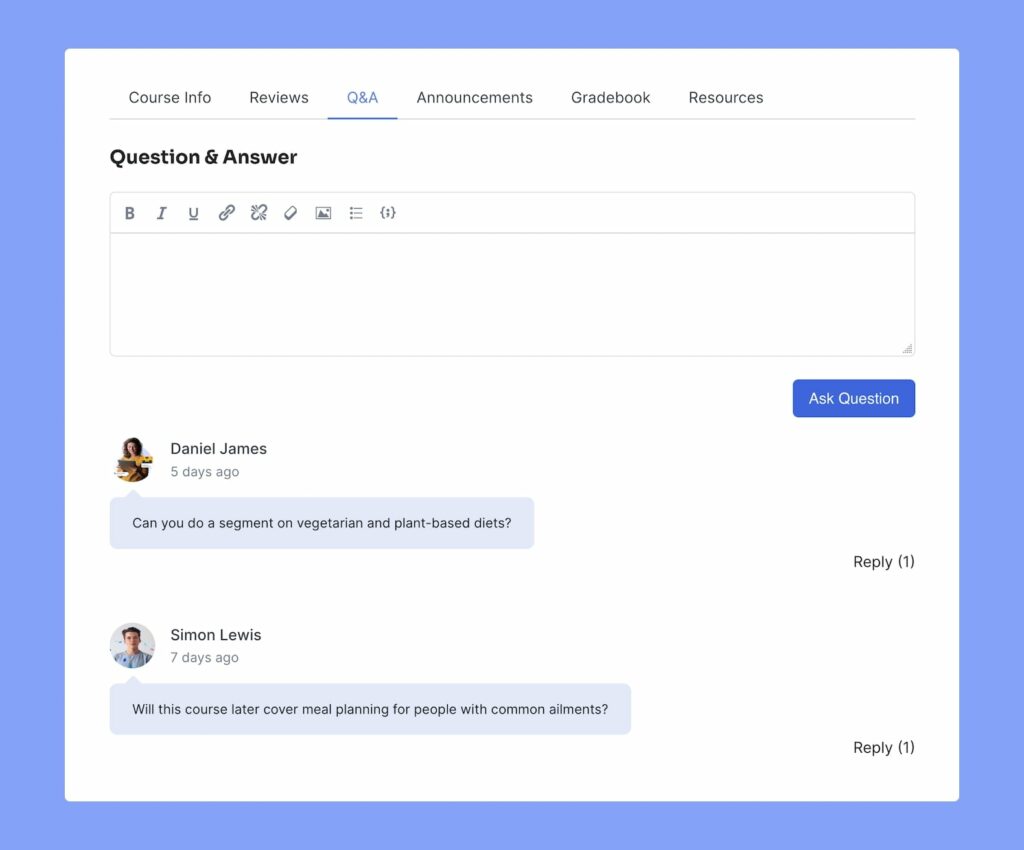 Step 3: To post a question, users need to head to the details page of the course in mind and find the Q&A tab. (Please note that students need to be enrolled in the course to be able to see the Q&A Tab and use it.)
Instructors & Admins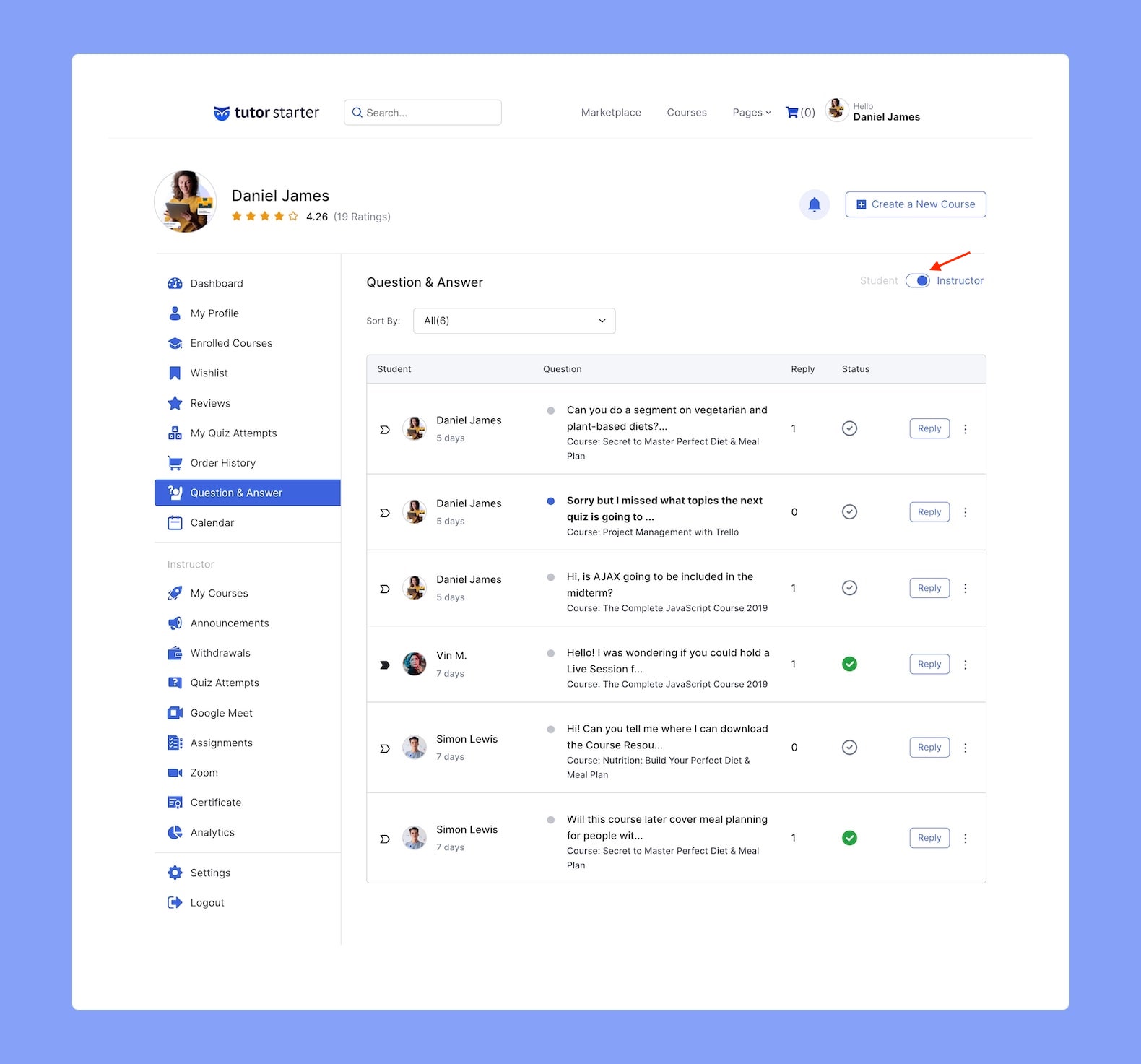 Instructors can reply from both the Q&A Tab on the Course Details Page and the Frontend Dashboard > Question & Answer. You'll find more details about this section here.
Here, if they click on the toggle in the top-right corner, they can switch from Student Mode to Instructor Mode.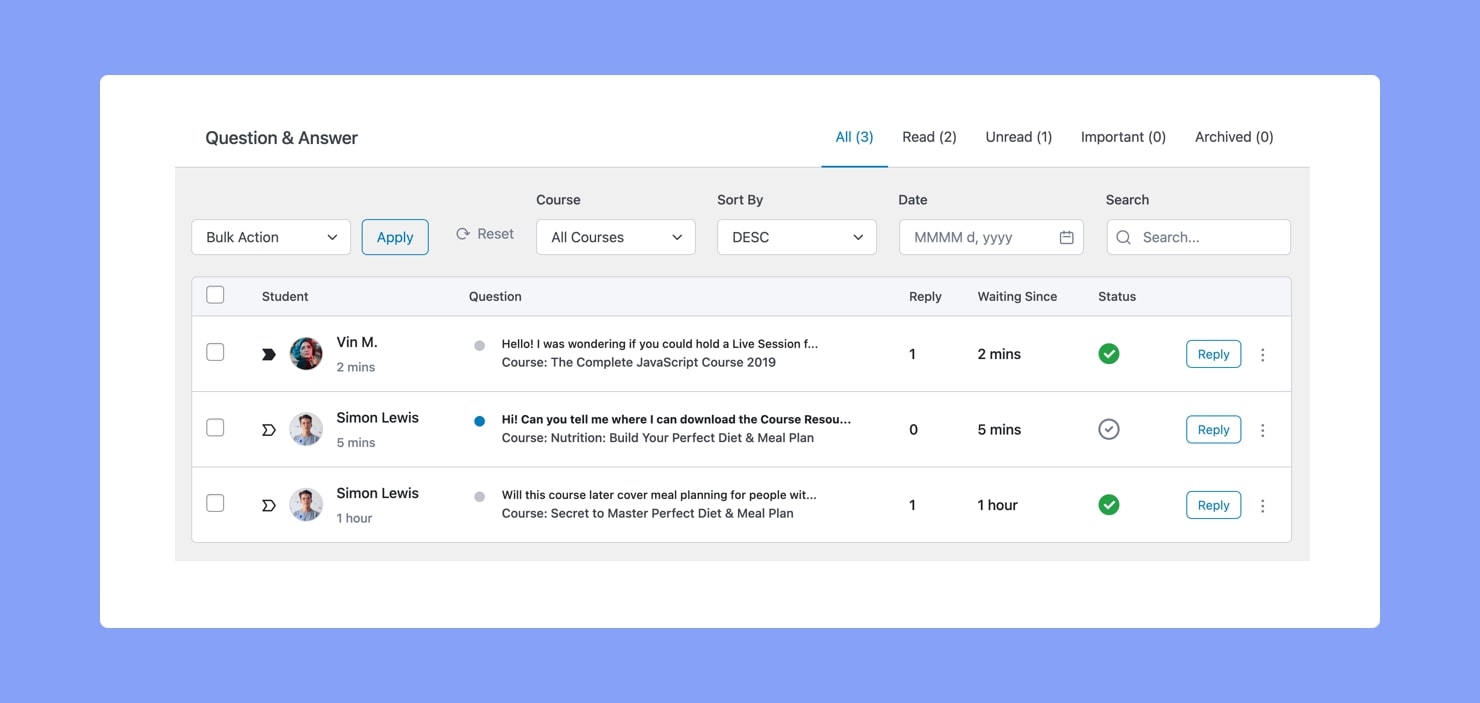 Lastly, those with access to the backend can do the same from WP Admin > Tutor LMS > Q&A. The Q&A Menu is thoroughly explained in this documentation so check that out for more details.