These are course related settings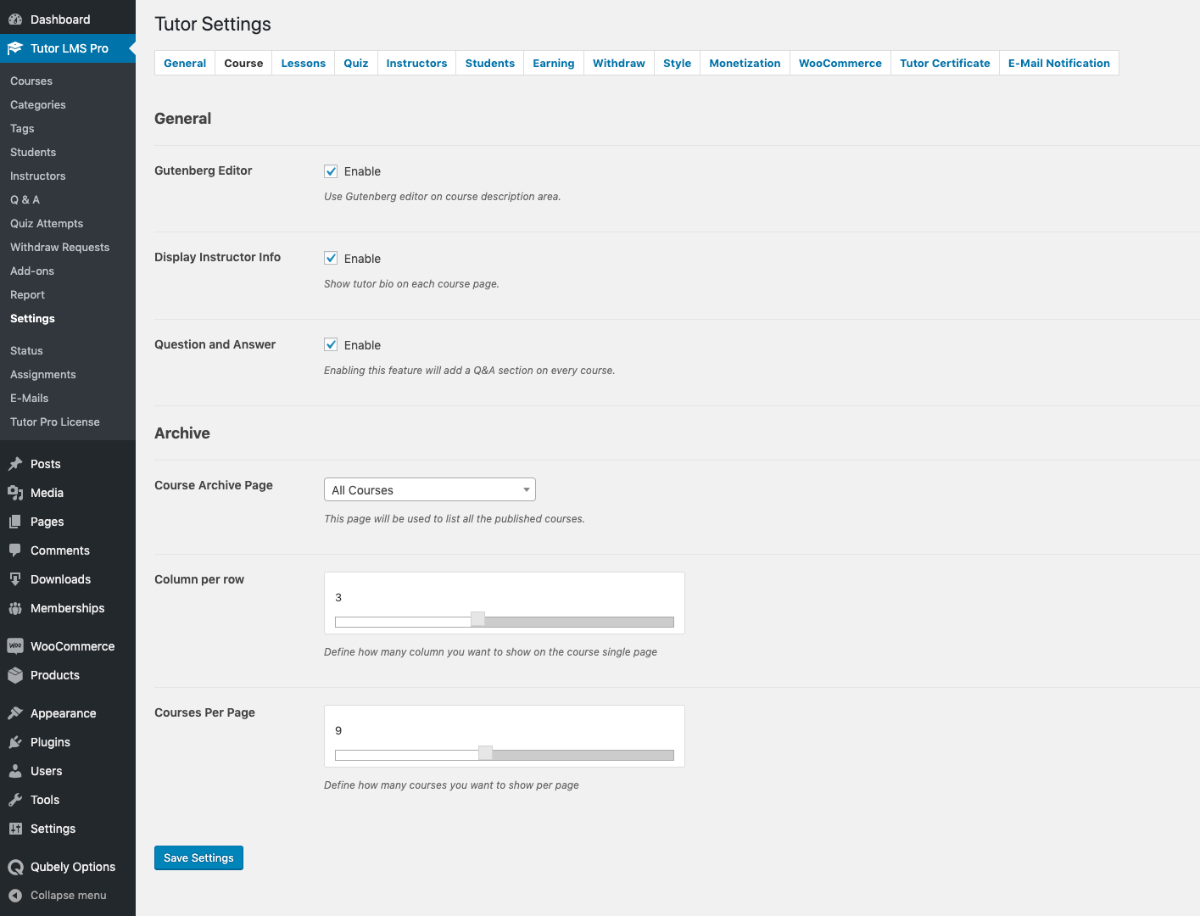 Gutenberg Editor: This option lets you use Gutenberg editor instead of the classic editor of WordPress. You can also use page builder in the course description area after enabling this option.
Hide course products from shop page: Enable or disable ths to remove course products from the shop page.
Course Content Access: If you want instructors and administrators to view a course content without enrolling in the course, enable this option. PS: Not all instructors can access all courses, only instructors of that specific course can access their own courses.
Display Instructors Profile: To show teachers profile on the course overview page, enable this option.
Course Completion Process: The course completion process gives you a choice between two ways a student can complete a quiz:
Flexible: This mode will allow students to complete the course at any time.
Strict Mode: This mode will only allow the students to complete a course if they complete all lessons, pass all quizzes and assignments.
Course Retake: Enable the option to let your students to retake a course after they have completed it.
Archive
Course Archive Page: Select the page which you have created to display all of your courses. This can be any page; you can create a new page and then assign as the Course Archive Page or you can just assign an existing page to this option. It will replace the page content and show all the courses created by Tutor on that page.
Column per row: You can define how many columns you want to show on the course archive page.
Courses per page: You can define how many courses you want to show per page using this option.
Enable or Disable
These options will allow you to enable or disable parts of the single course page using these toggles. The list of options are:
Display Instructor Info
Question and Answer
Course Author
Course Level
Course Share
Course Duration
Course Total Enrolled
Course Update Date
Course Progress Bar
Course Material
Course About
Course Description
Course Benefits
Course Requirement
Course Target Audience
Course Announcements
Course Review
Preferred Video Source
Choose the video source options you want to enable for your course content. Uncheck all to enable all source options.