If you want to reCaptcha to your existing Tutor LMS login/registration page, then you can follow this tutorial. Here we will try to show you the step by step process to reCaptcha to the login/registration page that your instructors and students will use.
Step 1: Add the reCaptcha plugin of your choice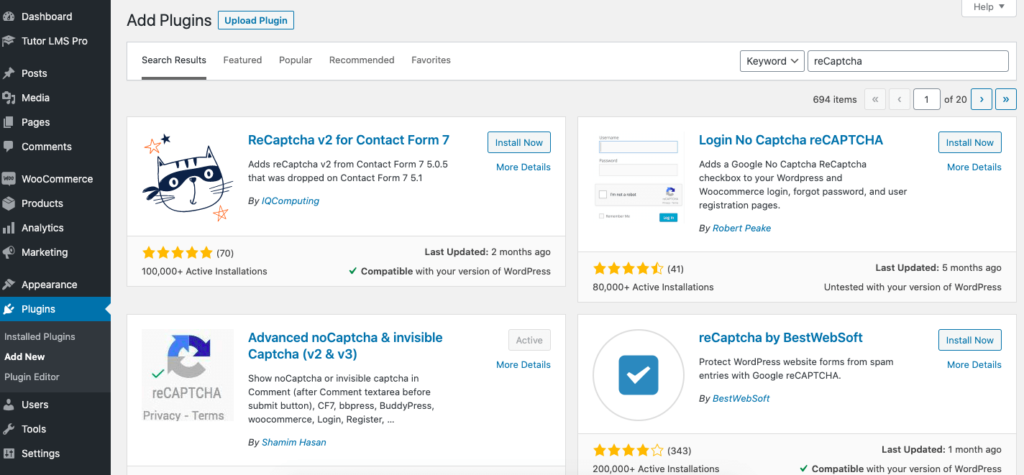 You first need to install the reCaptcha plugin that you wish to use. To start the installation process go to
wp-admin → Add New
Here just search for the reCapthca plugin and then install & activate it.
Note: The plugins that are made specifically for Contact Form 7 reCaptcha will not work for Tutor LMS login/registration forms.
Step2: Configure the reCaptcha plugin settings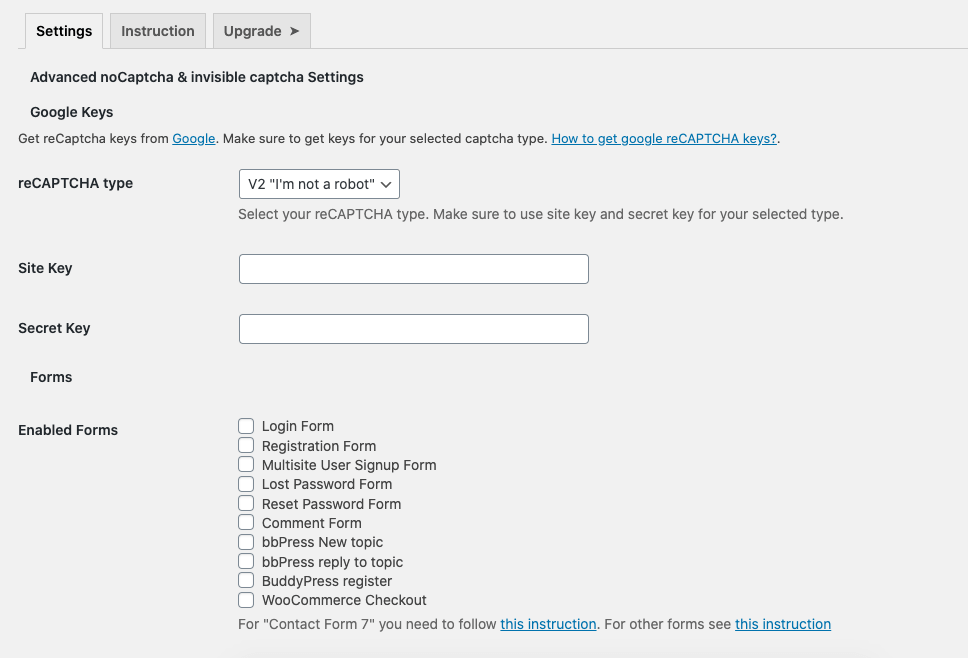 Now that you have your reCaptcha plugin installed you need to configure the reCaptcha settings to enable reCaptcha option on your WordPress site.
Note: Here we have installed Advanced noCaptcha & Invisible Captcha (v2 & v3) for reference. The settings will almost be the same if you wish to choose another reCaptcha plugin.
Navigate to
wp-admin → Settings → Advanced noCaptcha & invisible captcha Settings
You need to set the Google reCaptcha Site Key and Secret Key here to activate reCaptcha. You can create your Site key and Secret Key from this link. Please keep in mind that you need to have an active Google account.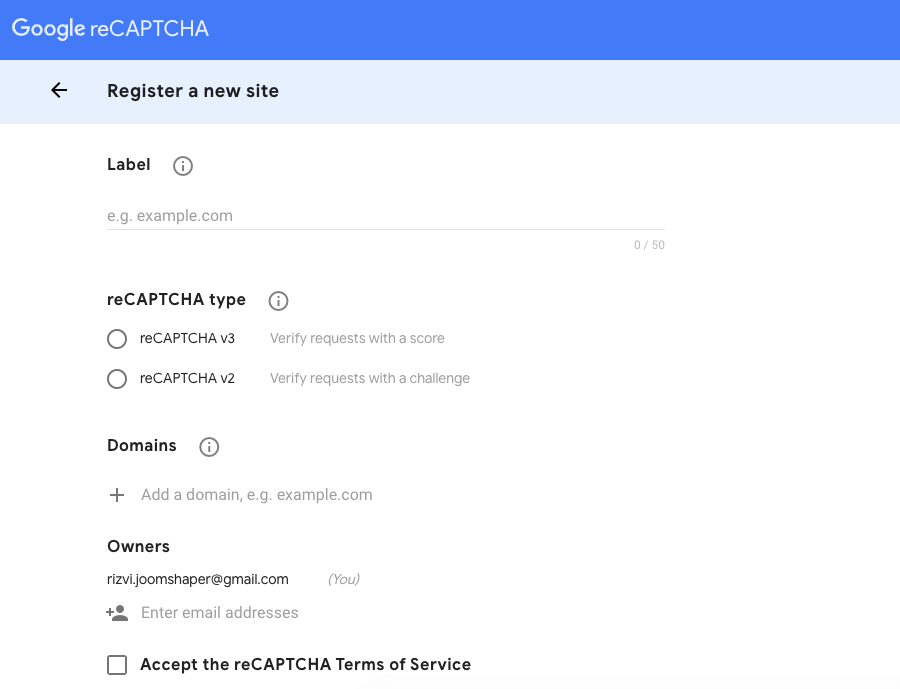 Once you are in your Google account reCaptcha create page, input your desired settings, set the domain name, etc, and get your Secret Key and Site Key. Then submit the form to get your keys. Make sure you use the "reCAPTCHA Type" as same as the plugin's settings. Now add the keys to your reCaptcha plugin settings in your WordPress site and click save.
Step 3: Add reCaptcha to the form of your choice (Login/Registration)

Now that you have successfully added reCaptha to your site you need to enable reCaptcha for the login and registration form of Tutor LMS. To do that simply go to
wp-admin → Settings → Advanced noCaptcha & invisible captcha Settings
And select the login and registration form from the list of forms you want to activate the reCaptcha option.