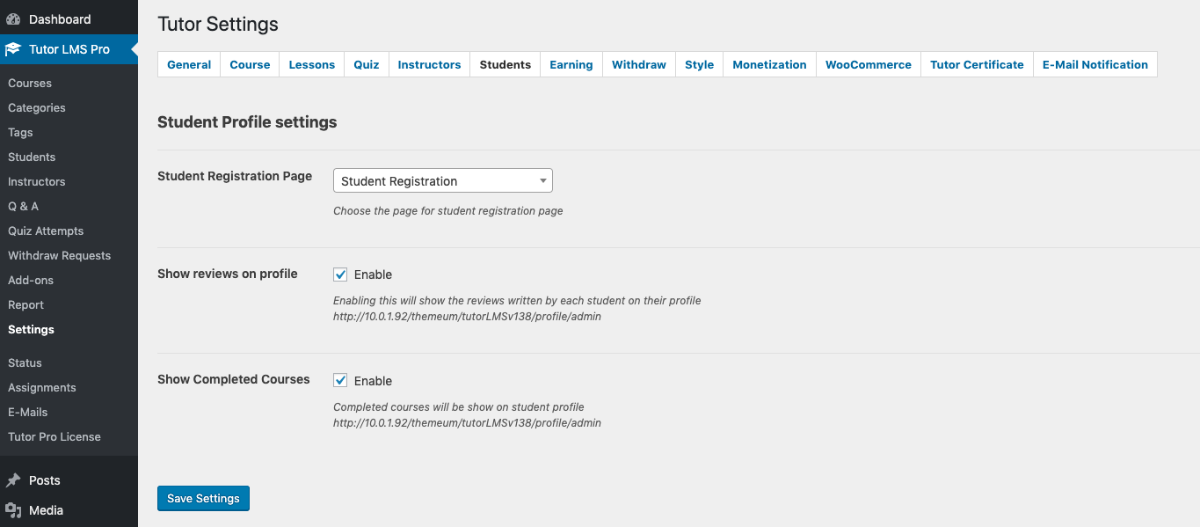 Student Register Page: Select the page for student registration from the dropdown list. You can choose the auto-generated page or can create your own.
Show reviews on profile: When this option is enabled, all the reviews written by any students will show on their profiles.
Show Completed Course: After enabling this option, all the students will be able to see their completed courses on their profiles.