You can set your default style preference in Qubely. You can make styling modification to the body, h1-h6, button, and color palette. To make your desired changes when in the editor mode, click on the three-doted icon at the top right. You'll see the Gutenberg editor options opening up, under the plugins section you'll find Qubely Settings.
Or, just hit the Qubely icon right beside the setting button.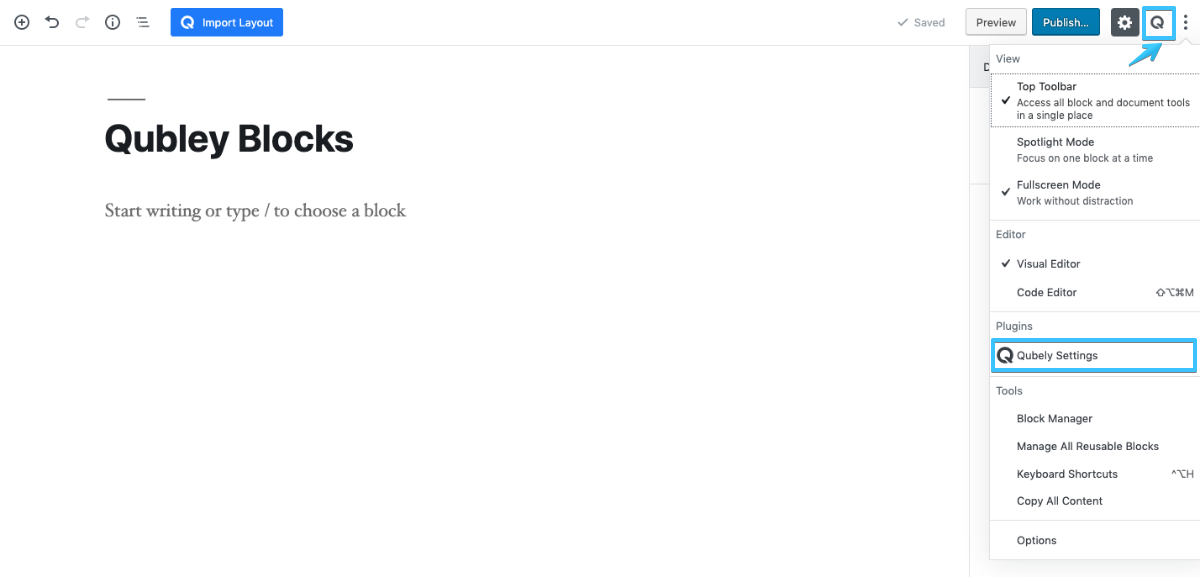 The global setting is separated into two categories: Color Palette and Typography. Changing the color of any color palette will result in changing the entire website's color where that particular color palette was used.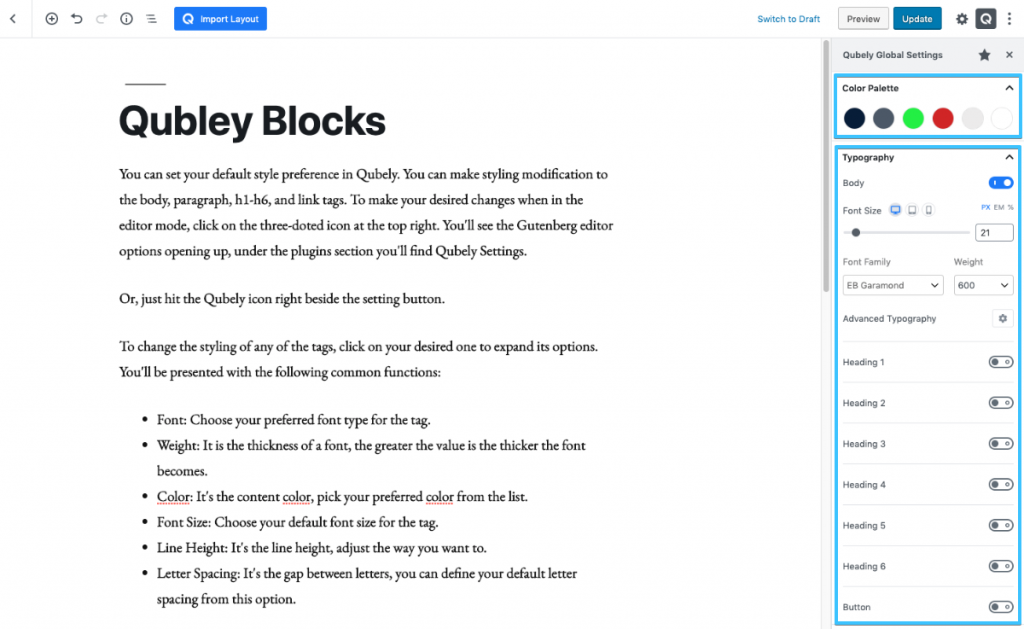 As for the typography settings, you can change the website's typography where the following elements were used:
Body
Heading 1 – Heading 6
Button
To change the styling of any of the tags, turn on the button on your desired one to expand its options. You'll be presented with the following common functions:
Font Size: You can set the size of the font for different device types and also change the unit from px to em or percentage.
Font Family: Choose your preferred font type for the element from the list of fonts.
Weight: It is the thickness of a font, the greater the value is the thicker the font becomes.
Advanced Typography: This opens up a set of settings including line height and letter spacing which can be changed for different devices. Also, you can define the text transformation type.
Spacer: In every block of Qubely, you'll find the Spacer option on the blocks default panel. What it does is – it allows you to create/control the gap between two blocks, you can adjust the top & the bottom space of a block for different device types with this feature.

CSS Save Method: Since Qubely is all about design, it will be creating CSS code whenever you make any change. So to define the CSS saving method, go to Dashboard > Qubely Options > CSS Save Method.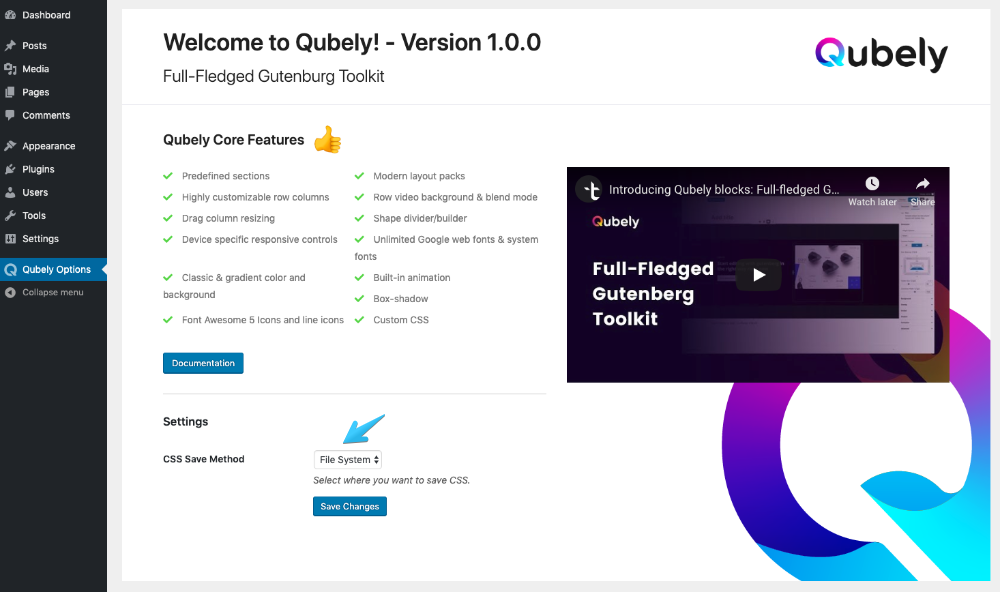 Header: Selecting the Header option will save the CSS code internally in the head tag.
File System: To save your CSS code in an external style sheet, use this option.