Skillate theme comes with a specific set of widgets pre-installed which takes theme customizability to the next level.
The theme available widget sections are Sidebar Gamipress Widget Area, Sidebar, Client Logo Widget, Footer Payment Method, Bottom 1, Bottom 2, Bottom 3, and Bottom 4.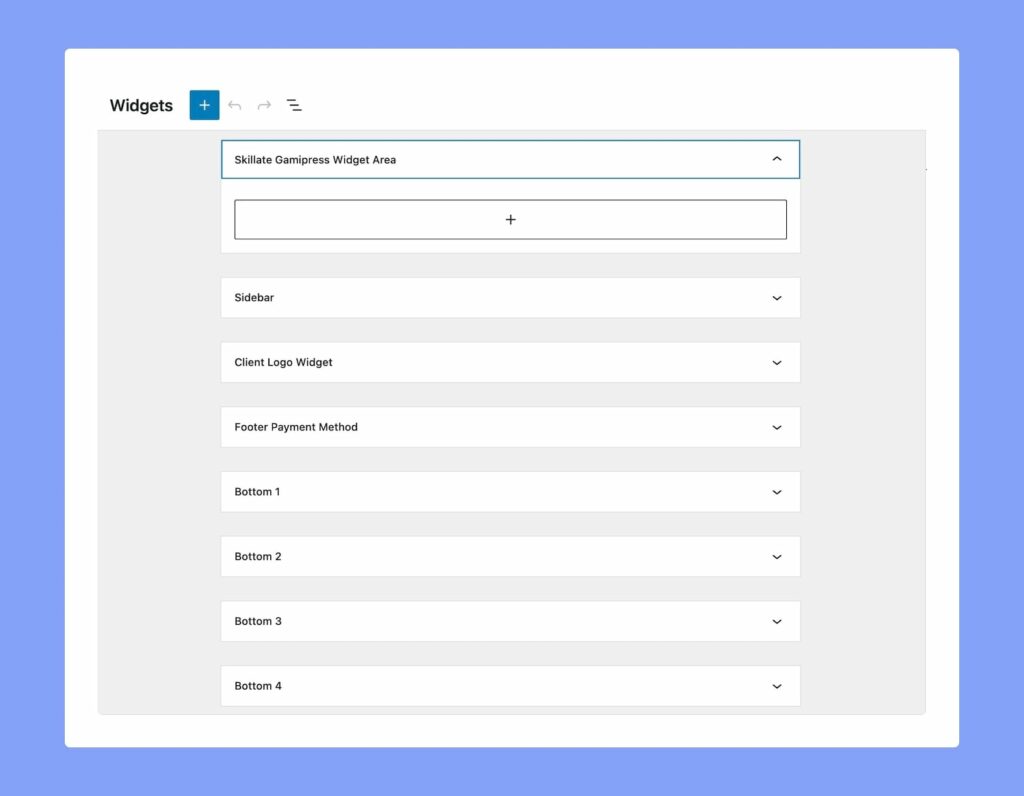 Skillate About Us
You can add your About Us at the bottom of your website using this widget. You can add a Title, Image, About the Text, Email Id, and Phone Number using this widget.
Skillate Social Link Widgets
Add a Social Link Widget to your theme. Add the most popular social media links using this widget and show them on the widget section of your theme.
Client Logo Widget
This section of the widget lets you add images to the client logo area of your theme. Simply drag & drop an image widget from the left side and add it to the Client Logo Widget.
To add multiple images, just add multiple image widgets. Enable "Slide Autoplay" from the theme customizer if you have more logos that fit the area.