There is a menu available at the bottom when you are viewing a Skillate powered website in mobile. If you want to remove some menu items, you can do that from the customizer settings.
You can enable or disable mobile menu items from Customizer > Skillate Options > Mobile Menu Settings.
If you want to add a new item on the menu, we strongly advise to turn off one or edit an existing one. There should not be more than 5 items at the bottom for mobile devices. The last item or the "Menu" is fixed. We also recommend the Home and Cart items to be left on the menu for easy navigation.
The code for the mobile menu is located at the header.php file. It starts from line 300.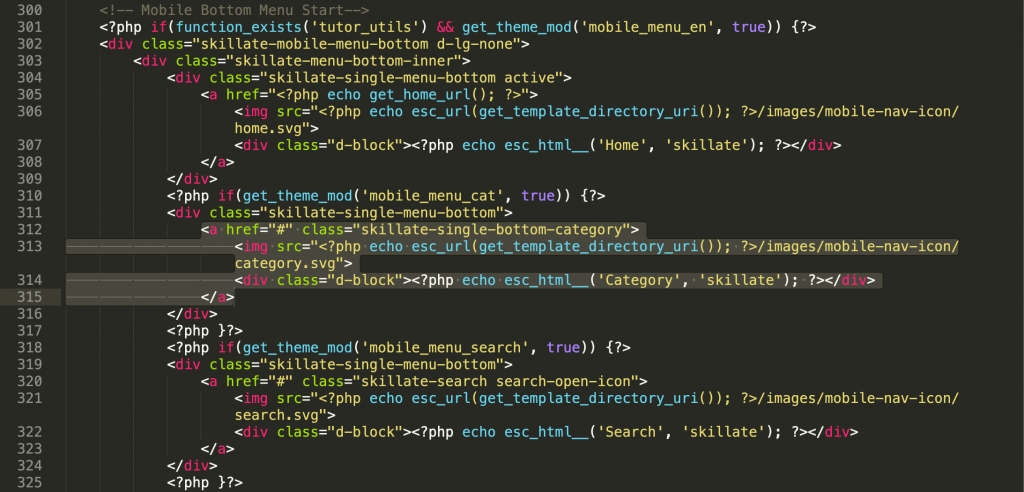 Please note the lines from 313 and 315 are used to add an item to the mobile menu. You can edit these lines to change.