Skillate is an eLearning platform theme carefully designed to host a multiple-instructor based online learning functionality. Here's the process of converting your Skillate themed eLearning platform from single instructor to multi-instructor.
Step 1: Enable Marketplace
Go to Tutor LMS Pro > Settings > General and scroll down to the Others section. Click on the toggle button beside the Enable Marketplace option and save changes.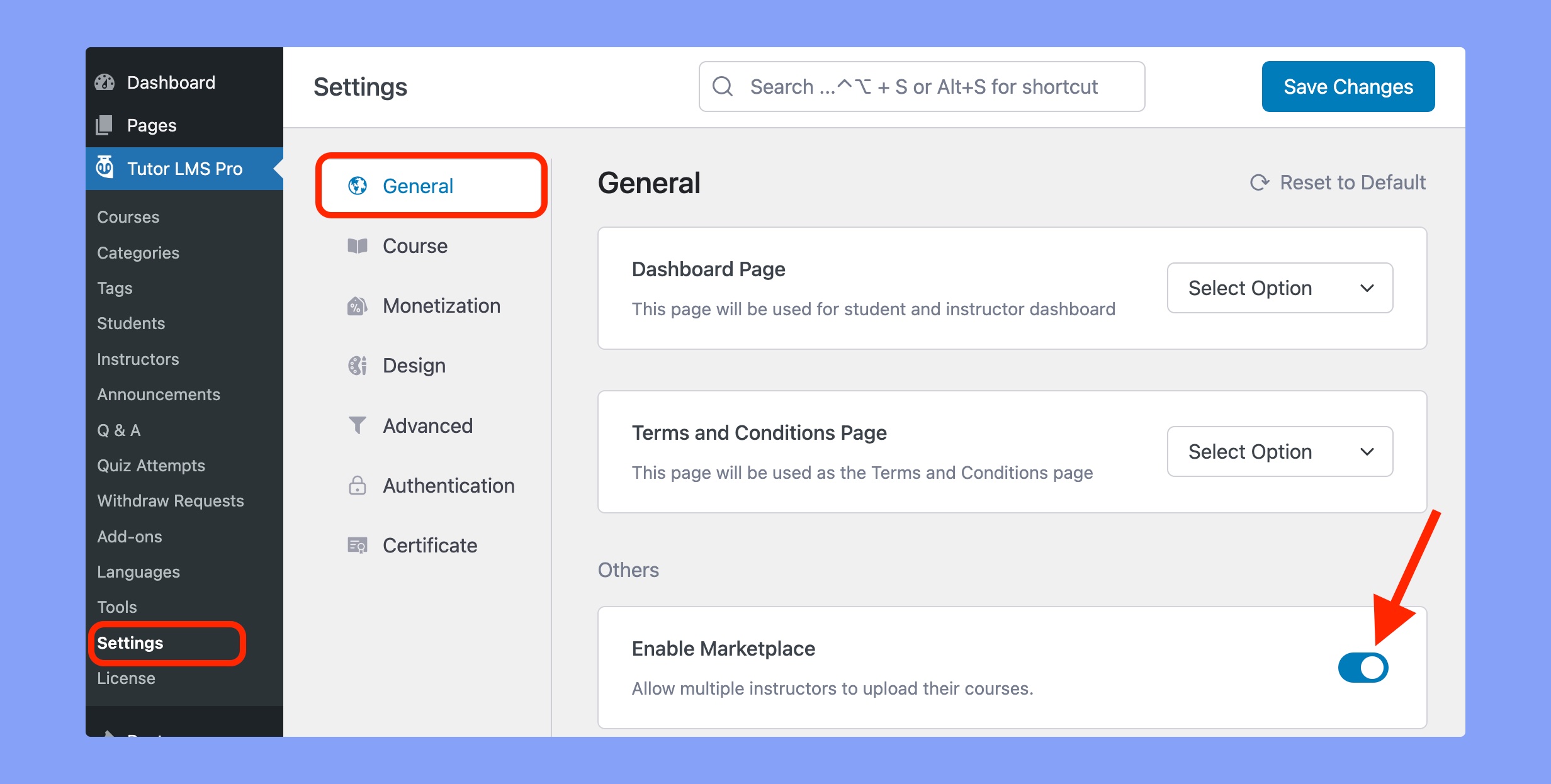 Step 2: Enable Multi-instructor Addon
Then go to Tutor LMS Pro > Add-ons and look for Multi Instructor addon. Use the toggle button to enable this addon. 
Step 3: Add Additional Instructors
In order to add additional instructors, go to the course editor page and scroll down to the Instructors section.
You can add more instructors by clicking on the Add Instructor button. You can search instructors by using their names or email. Click on the + button beside the instructor's name to assign that specific course to that instructor.
Here's the frontend preview of the multi-instructors section: