To add a specific course to your Skillate homepage, you can use the Skillate Core "Course Lessons" block. You will find the Course Lesson block in the Skillate Core blocks sections.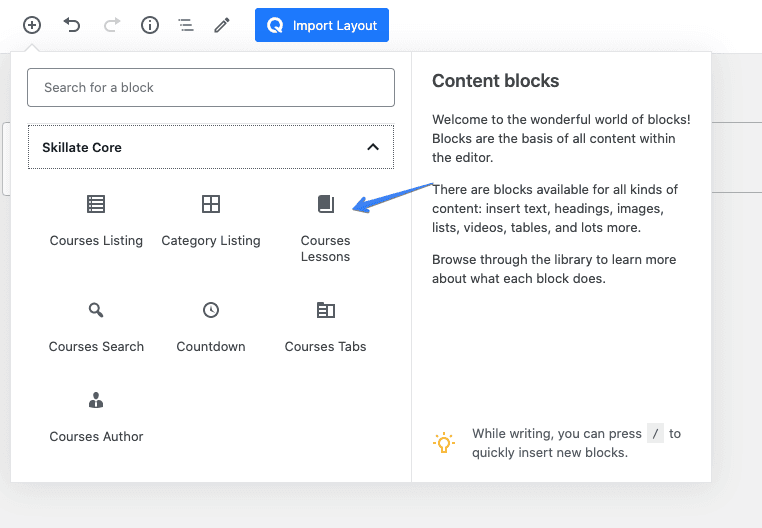 After you add it to your page/post, you will be able to add the course ID along with the option to add additional CSS.

You will find the Course ID from Tutor LMS > Courses section. There you will see a separate column that consists of the Course ID of each course.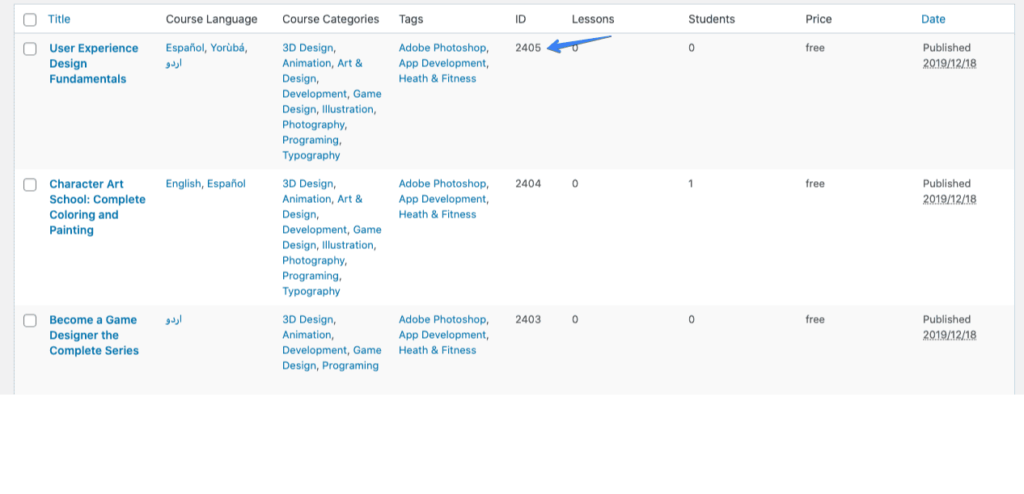 Copy & paste the course ID, and hit update. Your course lessons connected to that course ID will now show up in the frontend.