The "Wallet" addon in WP Crowdfunding lets the users to deposit money in advance. It means they can add funds to their wallet and save them for future donations. It provides users with the flexibility to plan their donations and easily support campaigns whenever they wish.
Enable Wallet Addon
Go to WP Dashboard > Crowdfunding > Add-on and enable the Wallet addon using the toggle button.
Wallet Settings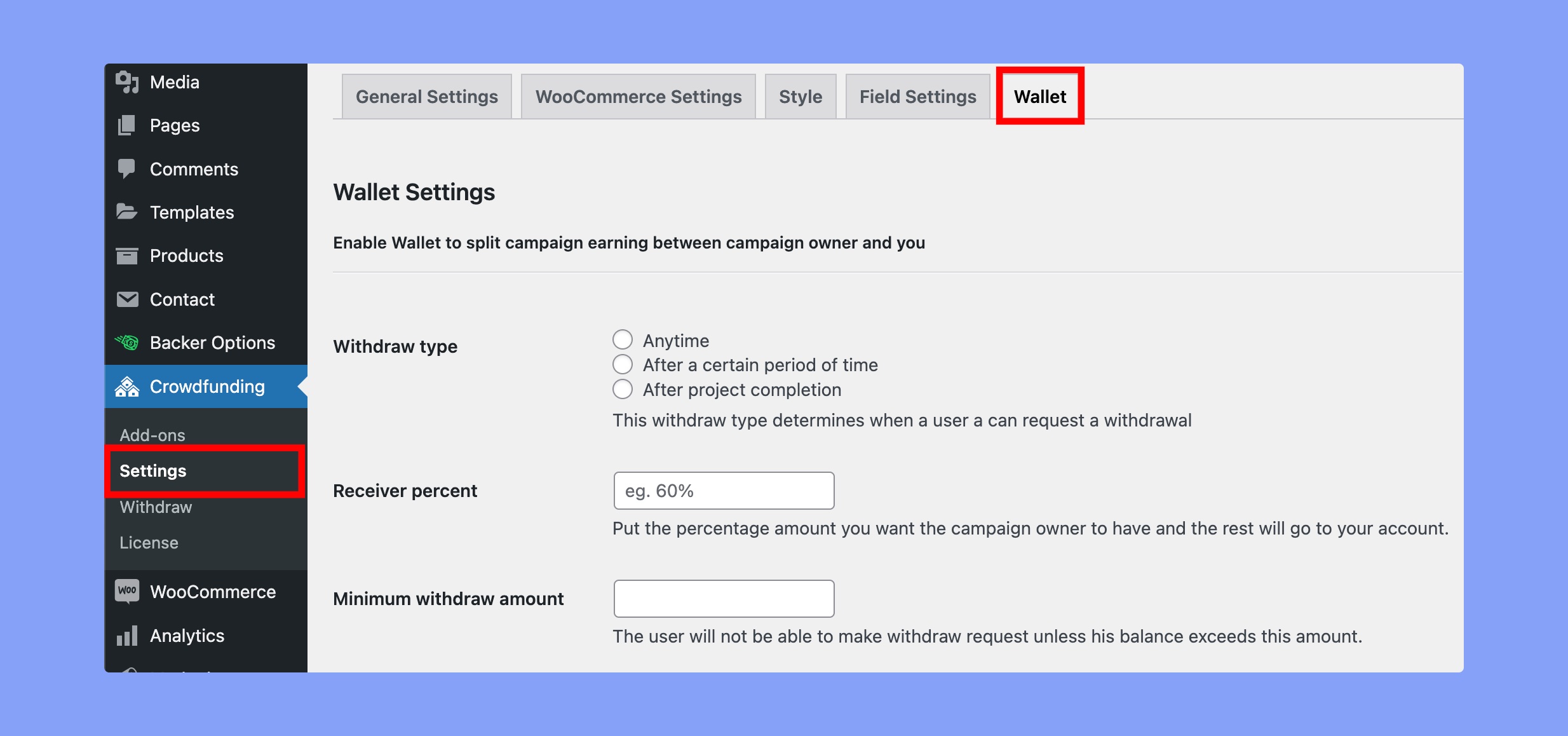 If you enable the wallet add-on, you'll see the Wallet tab in WP Crowdfunding settings. It offers the following options:
Withdraw type: Choose when users can request withdrawals – anytime, after a specific time period, or after the crowdfunding project finishes.
Receiver percent: Determine the percentage the campaign owner receives, while the remaining amount goes to your (admin) account.
Minimum withdraw amount: Set the balance required for a withdrawal request. Users can't request a withdrawal unless their balance is higher than this amount.
Deposit Money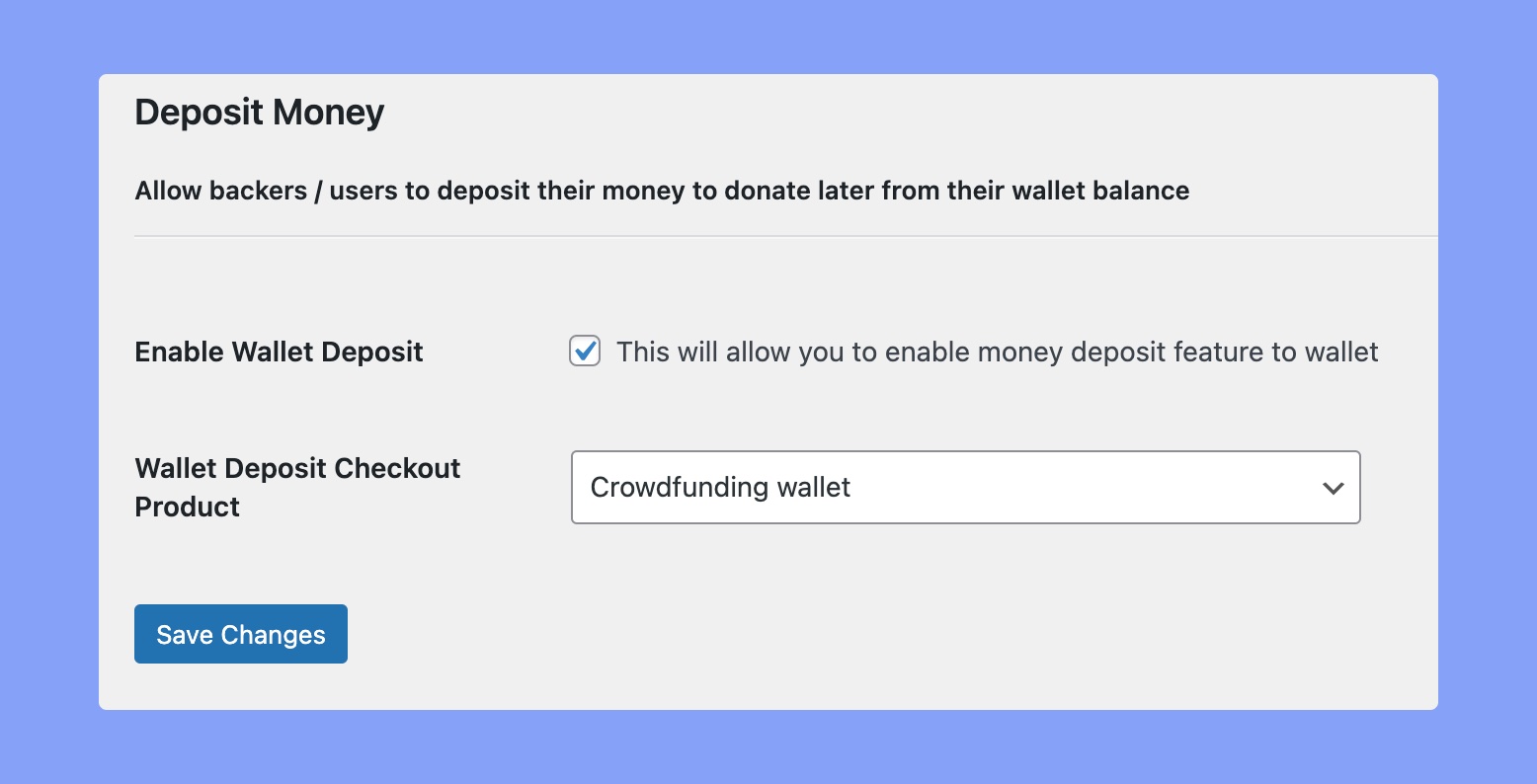 You can also allow the crowdfunding backers/users to deposit their money for future donations. Besides they can check the amount of their deposited money from the CF dashboard.
Enable Wallet Deposit: Check the box to enable the deposit option.
Wallet Deposit Checkout Product: Choose the product where users can deposit money for future payments.
How to Donate the Wallet Money
Navigate to WP Dashboard > WooCommerce > Settings > Payment and enable WP Crowdfunding Wallet using the toggle button. Then click on the "Manage" button to set it up.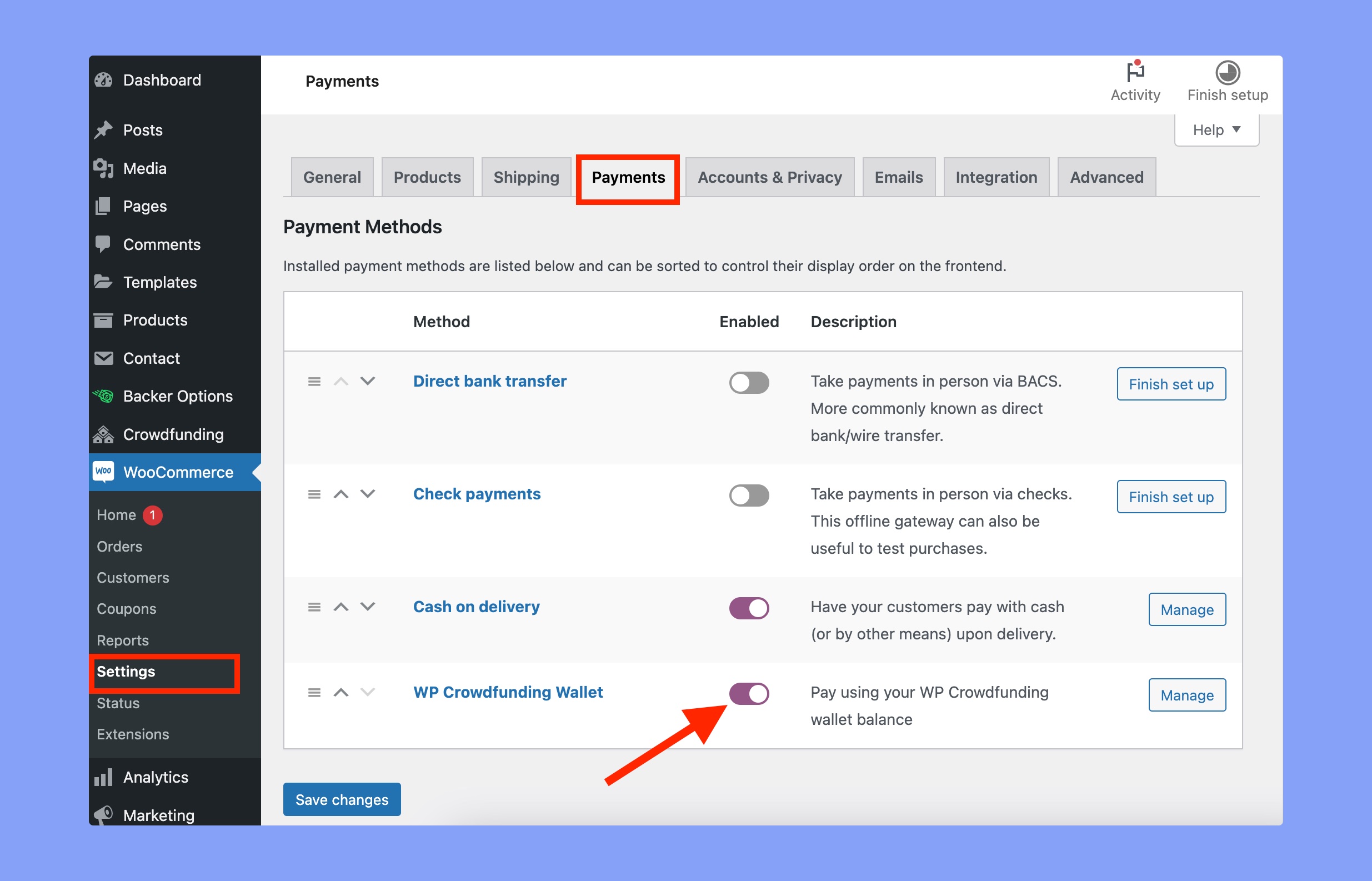 After activating this payment method, users can deposit their balance to their wallet from the Crowdfunding dashboard. They can also check their previously deposited amount there.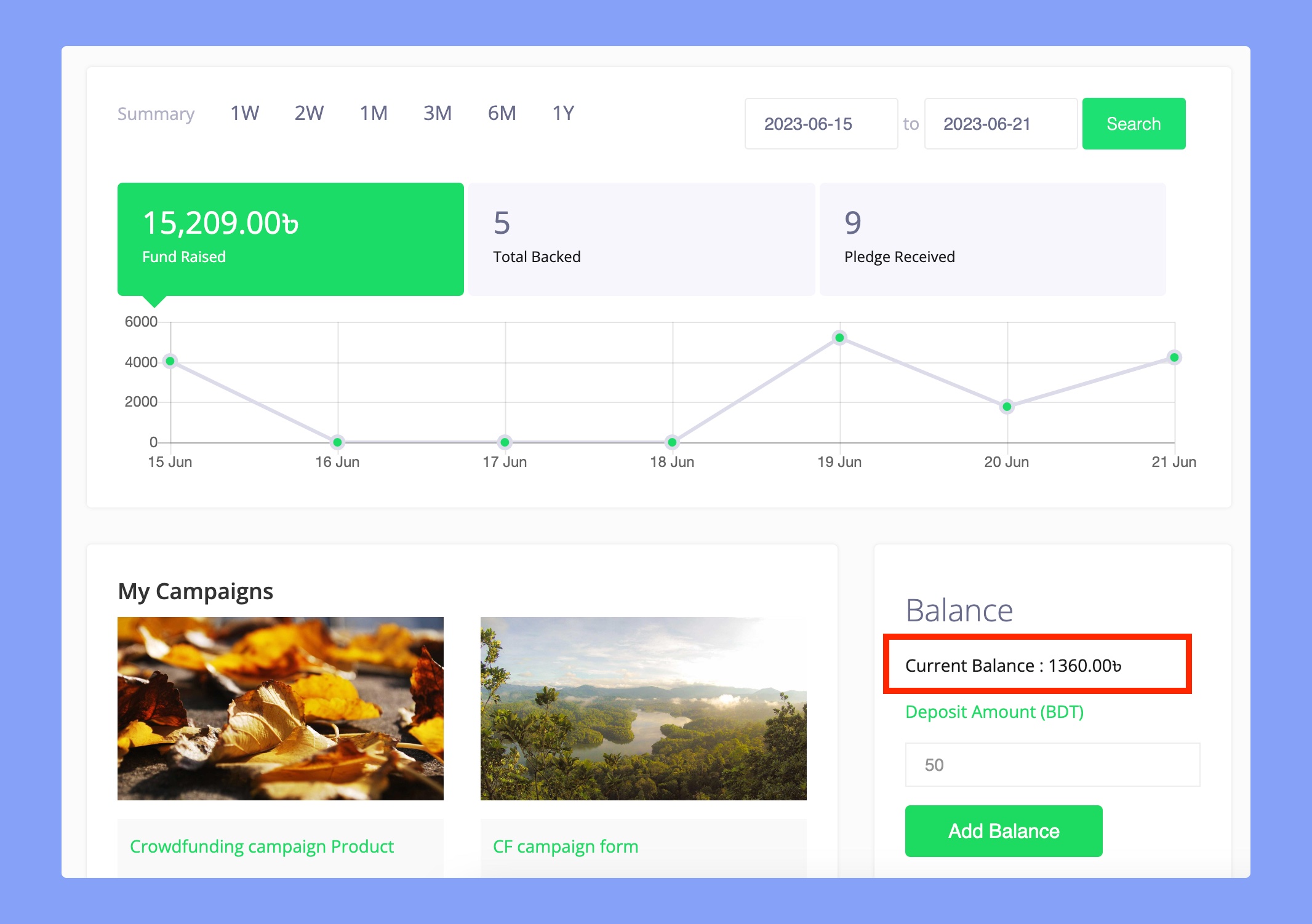 Once the money is successfully deposited, they can use it for future payments. To use the wallet balance, they should choose WP Crowdfunding Wallet as the payment method.
Upon selection, the available balance in their wallet will be displayed. If everything looks good, they need to click on the Place order button to successfully donate from their wallet.