The Social Share addon of WP Crowdfunding allows users to easily share crowdfunding campaigns on various social media platforms. To activate this addon, navigate to WP Dashboard > Crowdfunding > Add-ons and click on the toggle button beside the addon.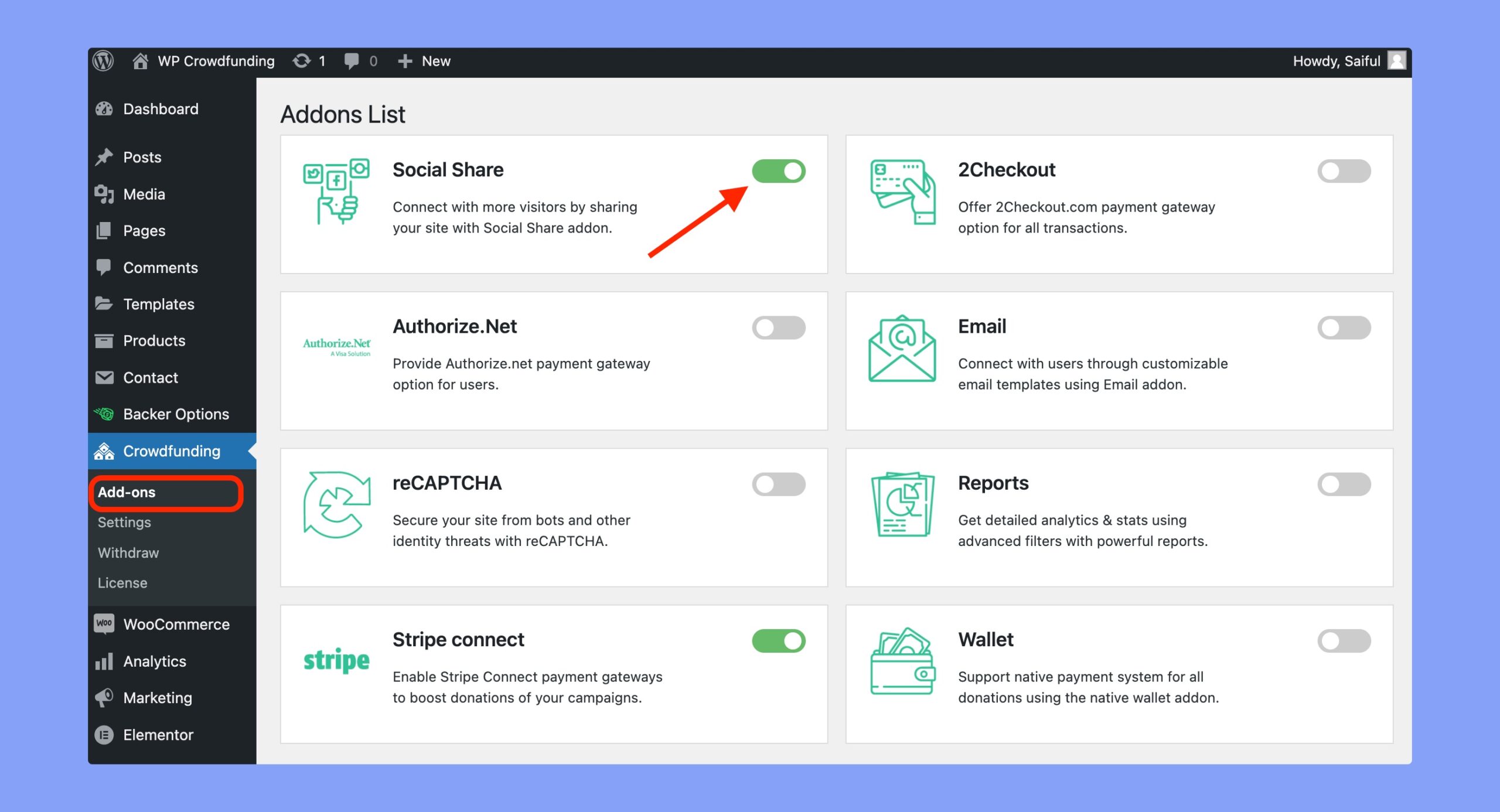 Then go to WP Dashboard > Crowdfunding > Settings > Social Share tab and choose your social sharing platforms.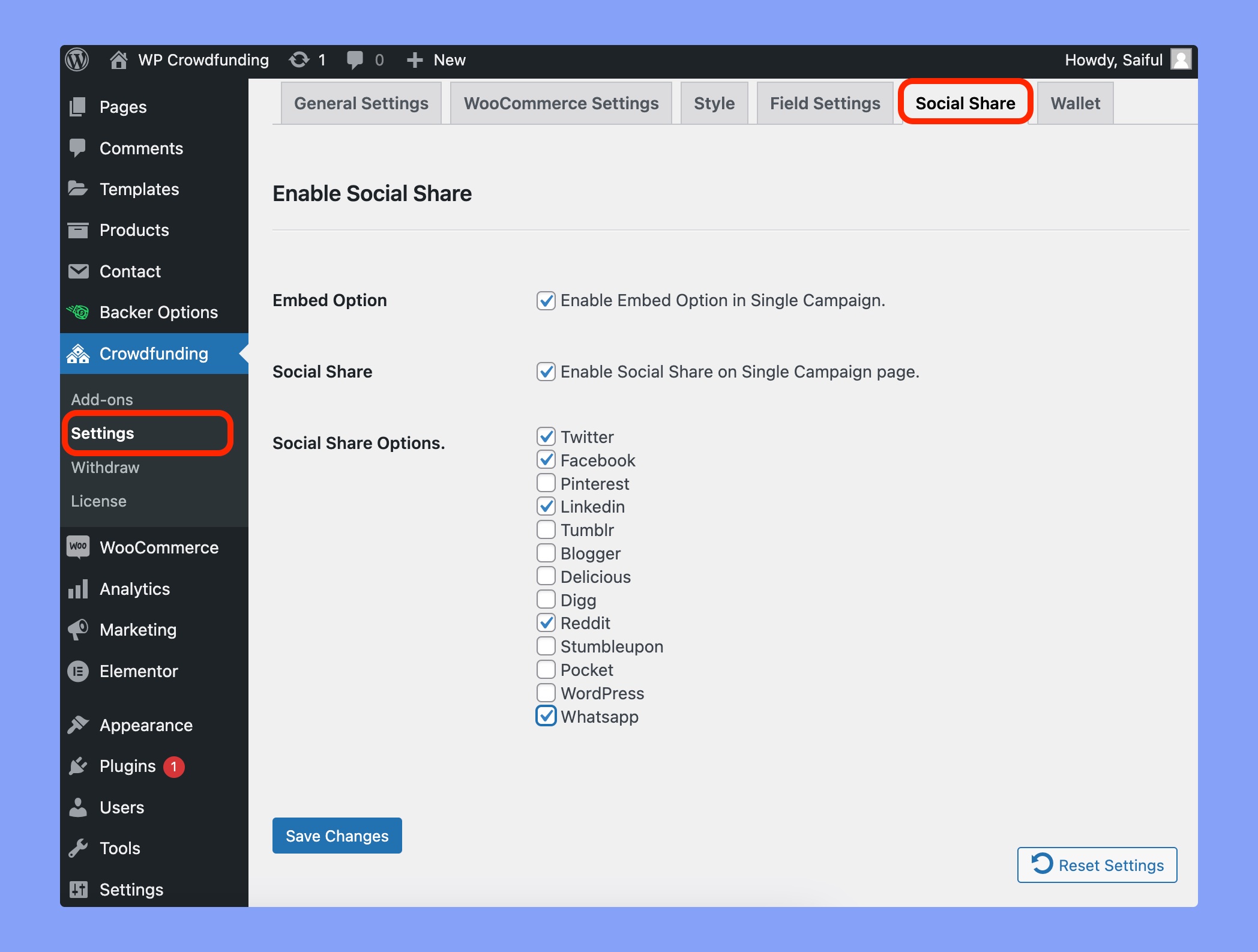 Here, you'll get the following options:
Embed Option: By enabling this feature, users will receive a code that can be utilized to embed this campaign on their webpage.
Social Share: It will enable social share on single campaign page.
Social Share Options: Choose the platforms where you want to share your campaign.
Here's the frontend preview of the social sharing options: