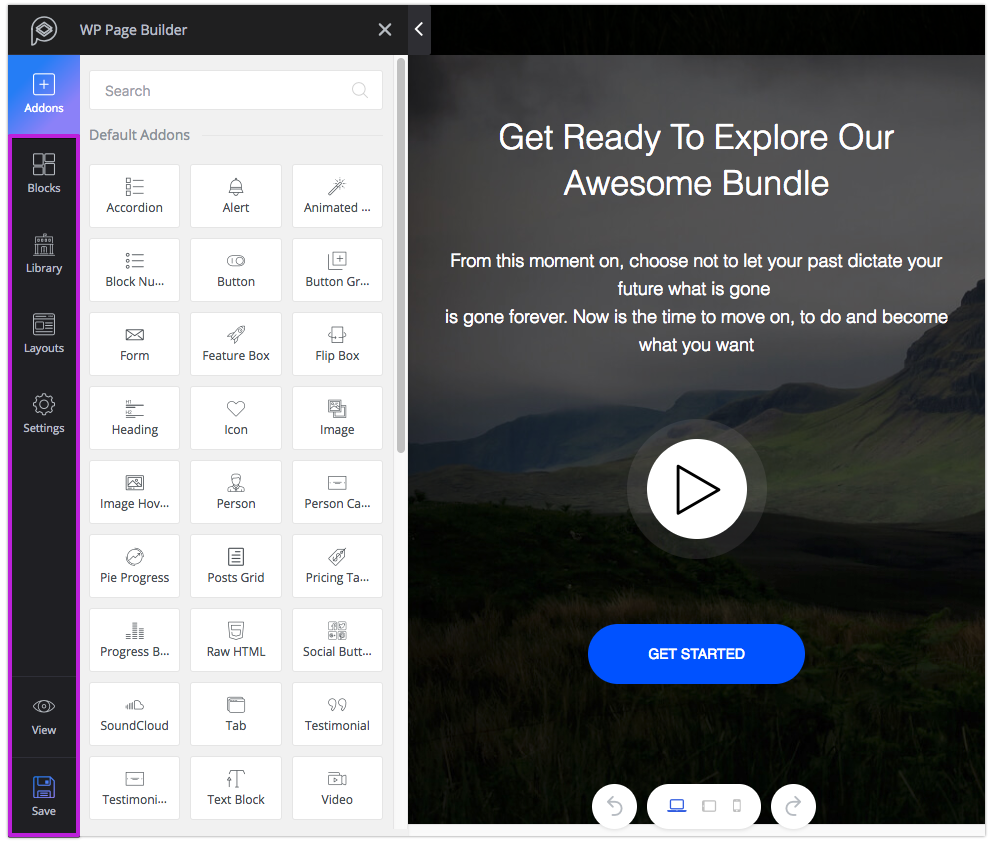 Blocks
The Blocks contains a list of pre-designed sections. This section can be used to make your work faster. You can choose the preferred design from the list of sections and then customize it in your own way.
Library
When you save any row, it will be found in the Library section. You can store unlimited rows in the library section. This is a great feature if you want to use the same design or same set of addons multiple times.
Layouts
The layouts section contains a list of layout packs, you can import one or more pages from the layout pack to your current web page settings. Every pack contains one or more pages. If you want to use just one page layout from a pack you can do that too.
Settings
This setting contains two major functionalities: Export and Import. You can export a complete page by clicking on the "Export" button. It will save the webpage to a .json file. This page can later be imported by the "Import" button of the settings or by the green colored "Import" button that you see after opening up a new page in WP Page Builder.
View
When you edit a page with WP Page Builder, you can see the changes happening live. However, if you want to see what the design looks like on the live page you can click the "View" button and it will open up a new page showing you the changes you made so far.
Save
The name explains its work. When you're done with editing or even when you are in the middle of something, you can click on the "Save" button to save the current state of your work.