Setting up the WP Mega Menu plugin should be a top priority to avoid any unnecessary issues afterwards. To do that, you need to go to the Dashboard and click on WP Mega Menu at the bottom.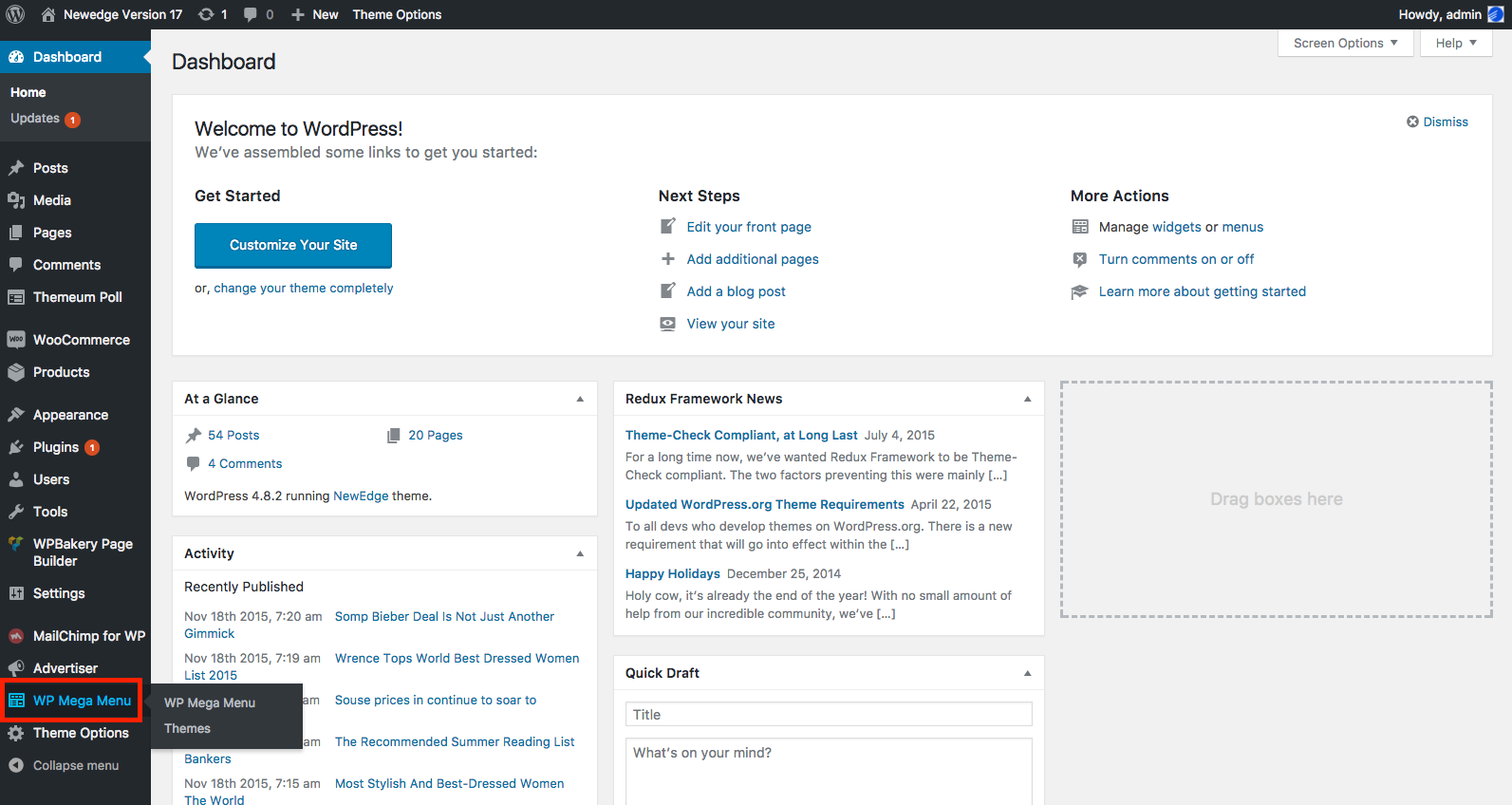 Now go to WP Mega Menu Themes section by clicking 'Themes' right below the WP Mega Menu link on the Dashboard. If you have created a menu theme before, you can customize that there. You can also import or create a new theme there. Just click on the options to do what you need.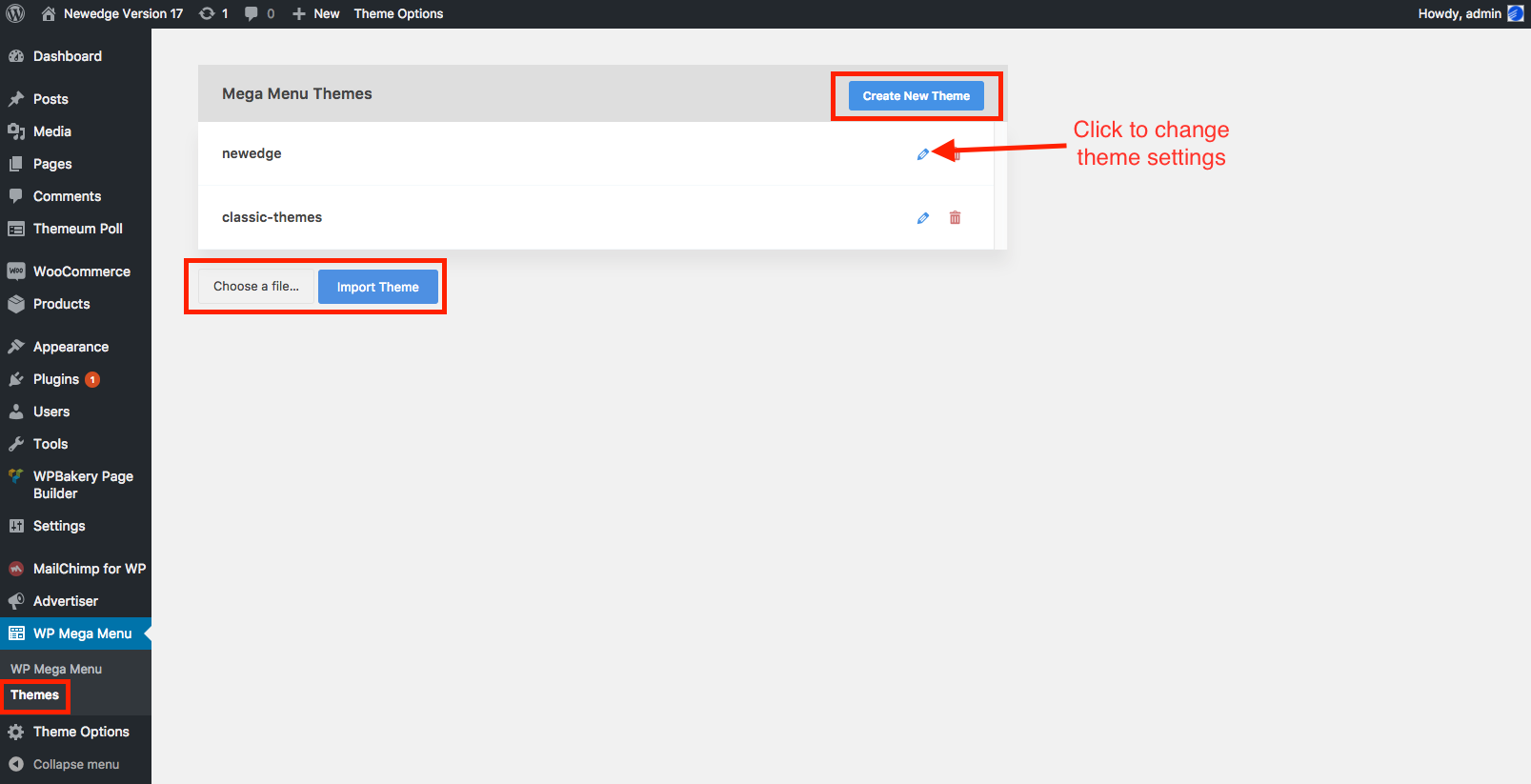 Go to the "Appearance" > Menu. Now click on "Screen Options" on your right and mark on "Mega Menu Settings". Select a menu theme you want to use then enable the option by checking the box as shown in the screenshot below, click 'Save' there. Finally, click on the 'Save' button on your right to save all these changes. (If you haven't created any menu before, you have to create a WordPress menu first. then follow the process)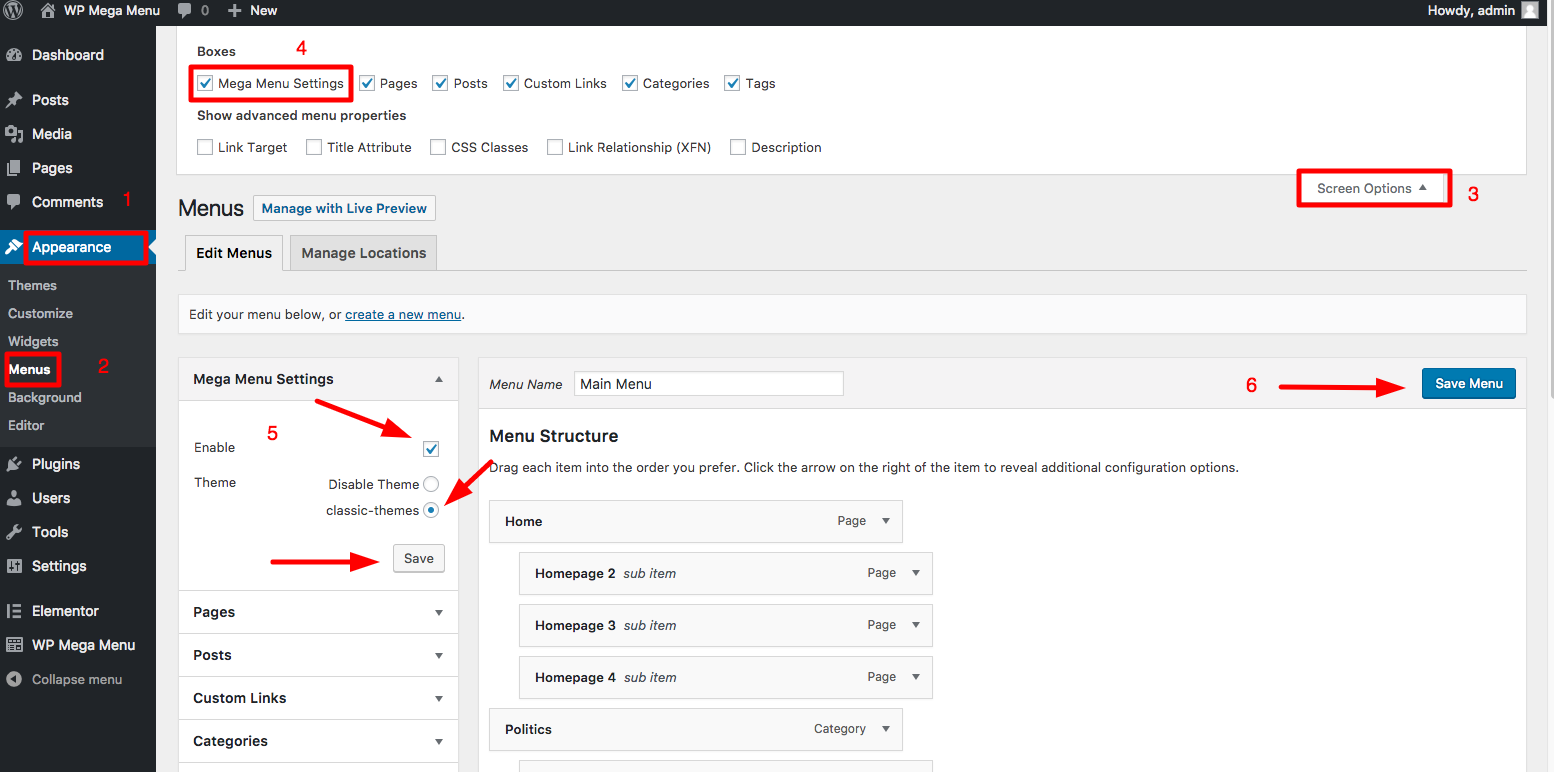 Now you can customize the mega menu as you want it to be.