To create a centered logo you need to follow a few steps:
Step 1: Creating a menu item – Create a menu item where you'll assign the logo.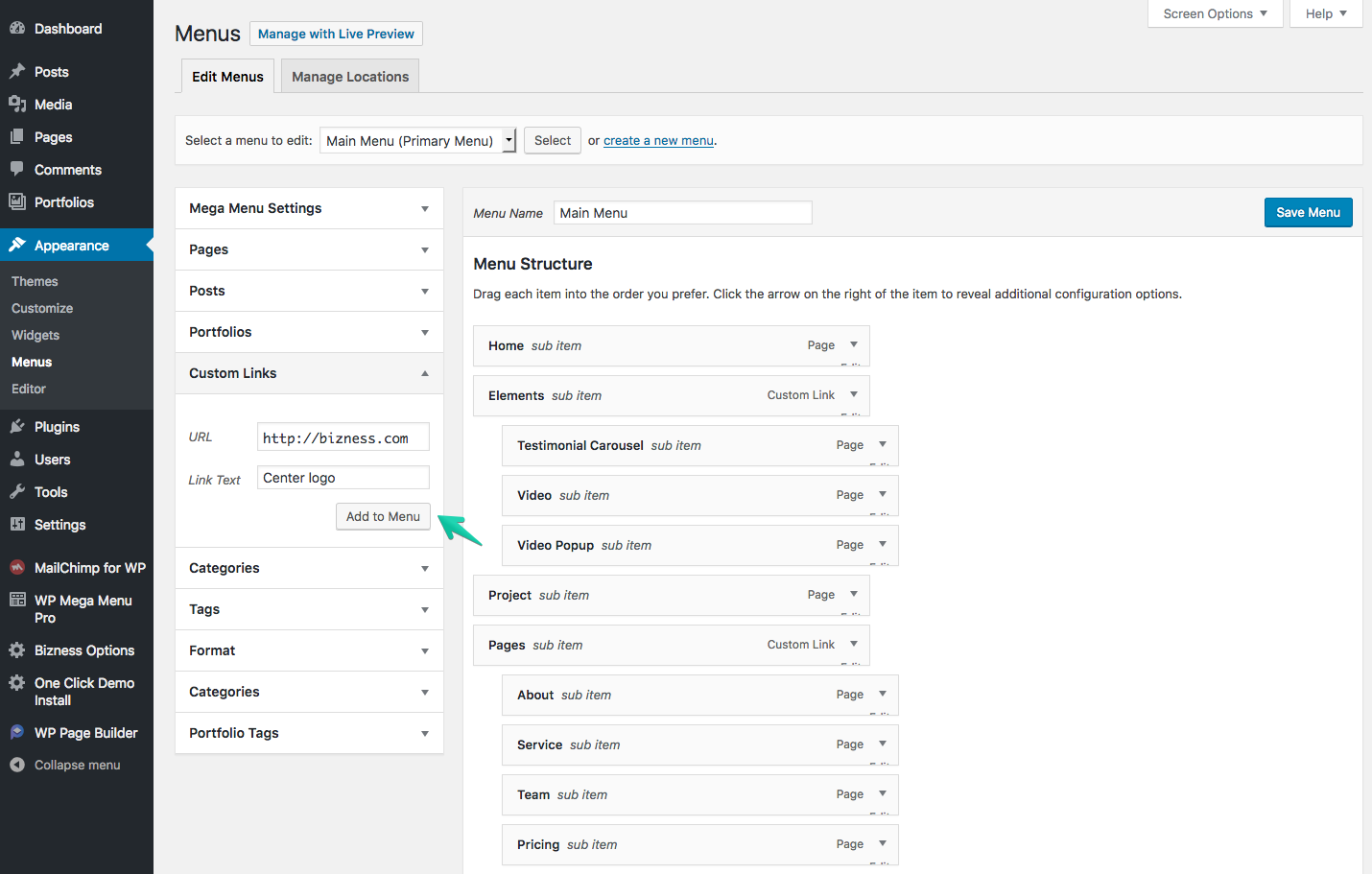 Step 2: Placing it in the middle – Now place the menu item where you want to show the logo (ideally it's in the center). Then hit the "Save Menu" button.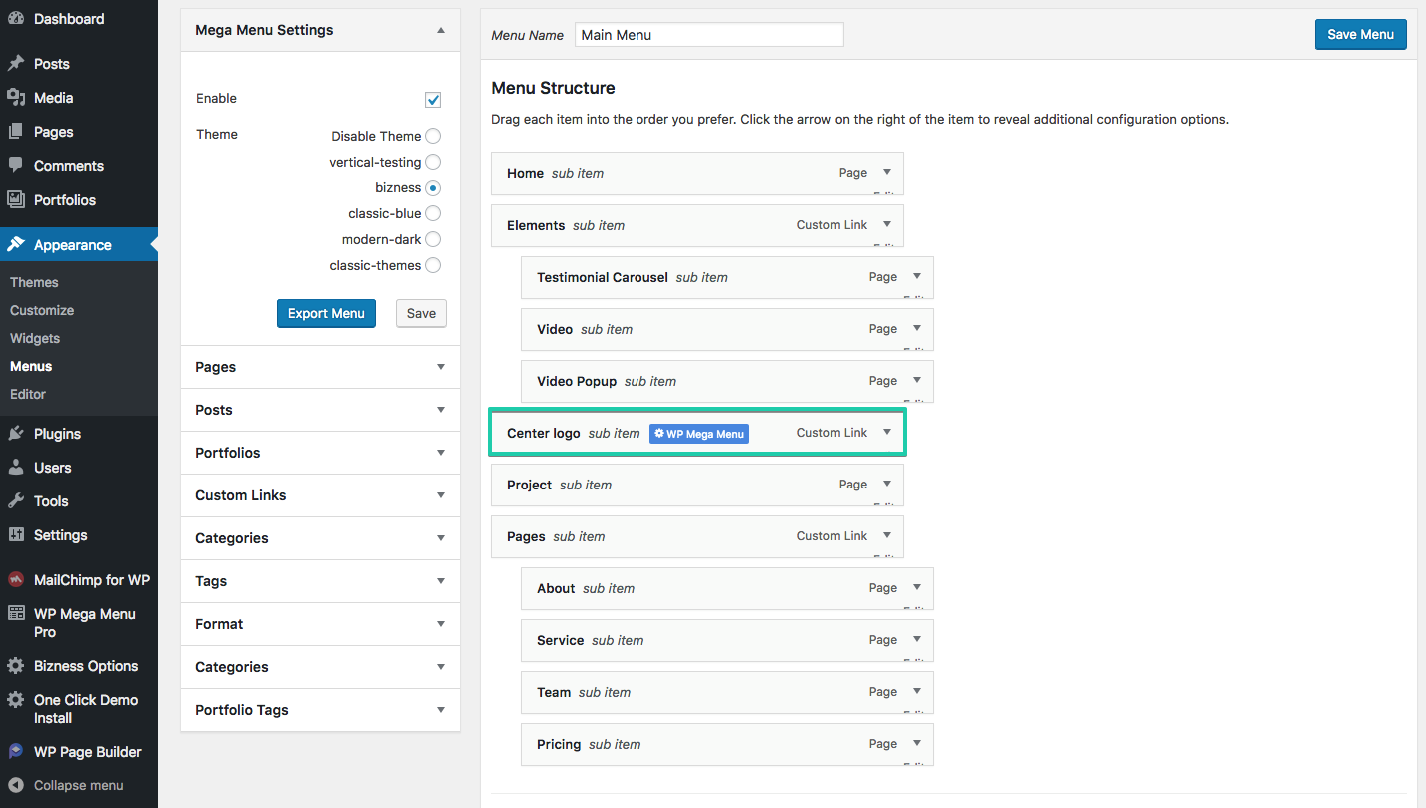 Step 3: WP Mega Menu Settings – Once you've saved the menu, a gear icon will appear upon hovering (WP Mega Menu) to help you proceed to the next steps.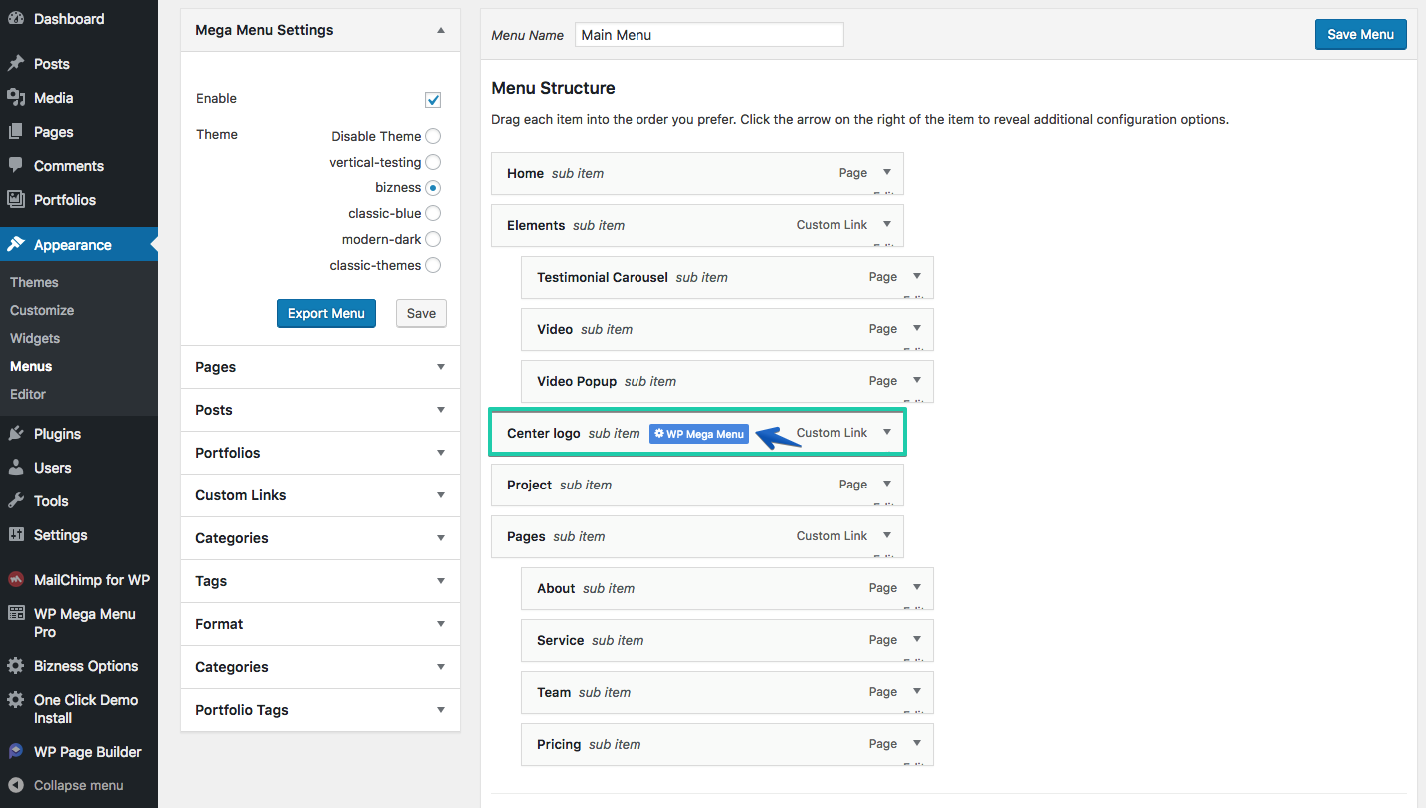 Step 4: Enabling Mega Menu – To proceed further, you need to enable the Mega Menu option.

Step 5: Enabling Center Logo – Scroll down to find "Options". In the "Options" settings, you'll find "Make Center Logo". Now you need to enable it. Then upload your logo. And finally, hit "Save Changes".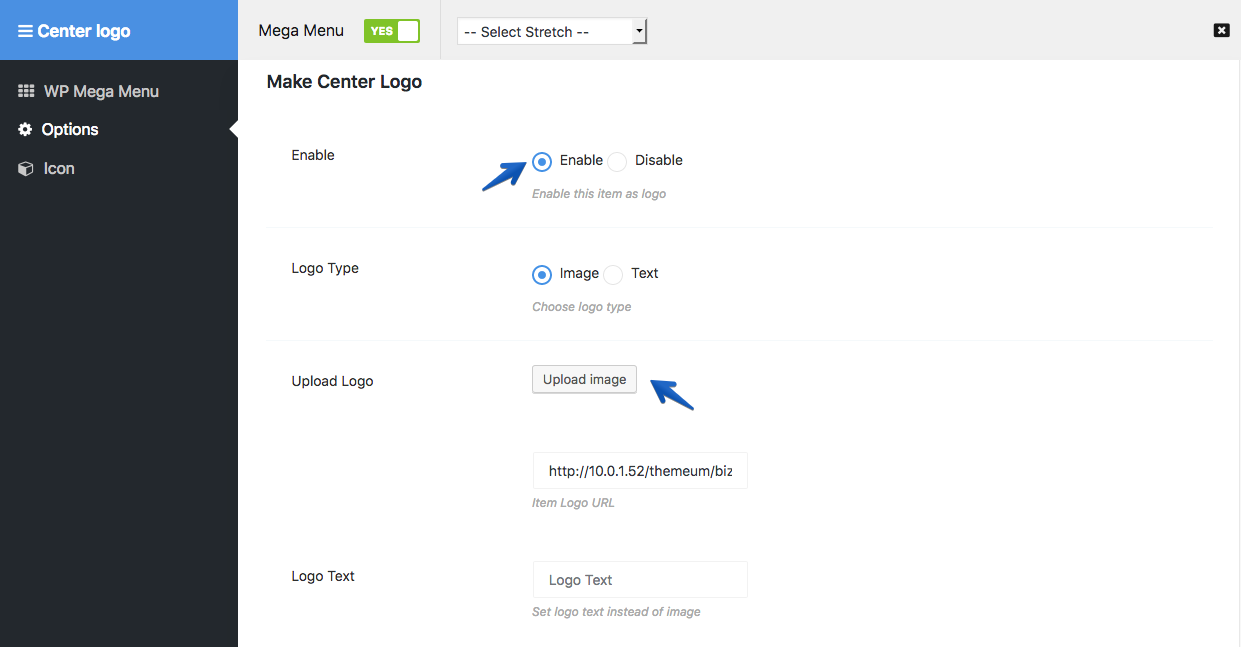 There you go, we have a centered logo. Let's see the frontend.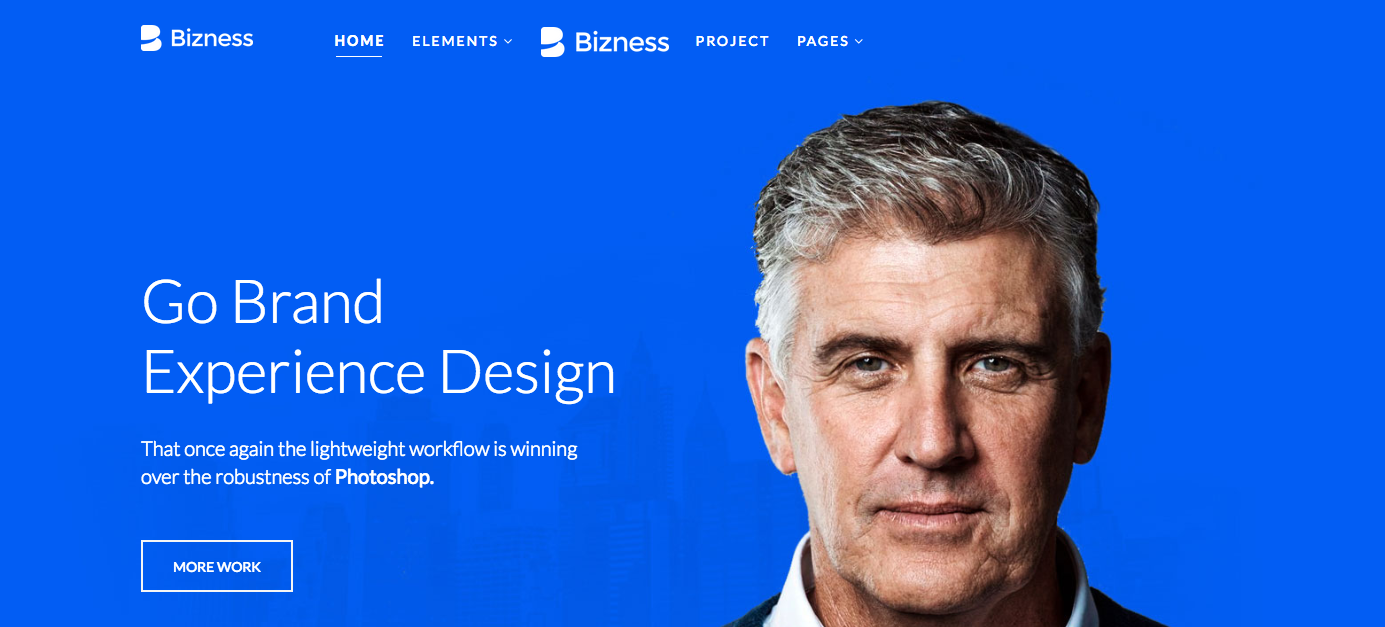 So you see, our work is not done yet. We still need some modifications, like dropping the Main Menu bar logo (since we have it twice) and centering the menu bar. Let's do that.
Step 1: Editing the Mega Menu theme – Now we go to the WP Mega Menu theme, which controls sort of everything. We find it here: Dashboard > WP Mega Menu Pro > Themes. Now click the edit button on "bizness" since our theme name is "bizness".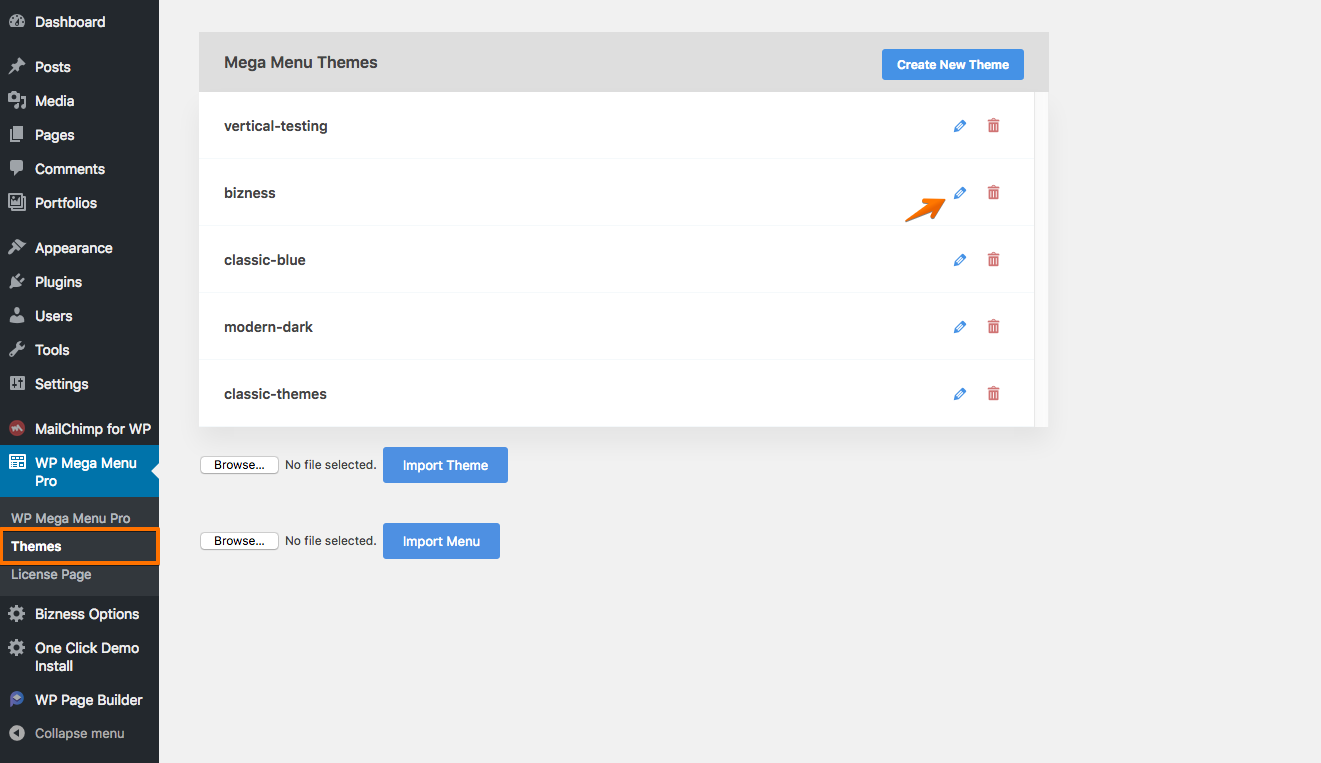 Step 2: Centering the Menu bar – To do that, select "Menu Bar" from the left sidebar. Find "Menu Align" which is at the top and select "Center".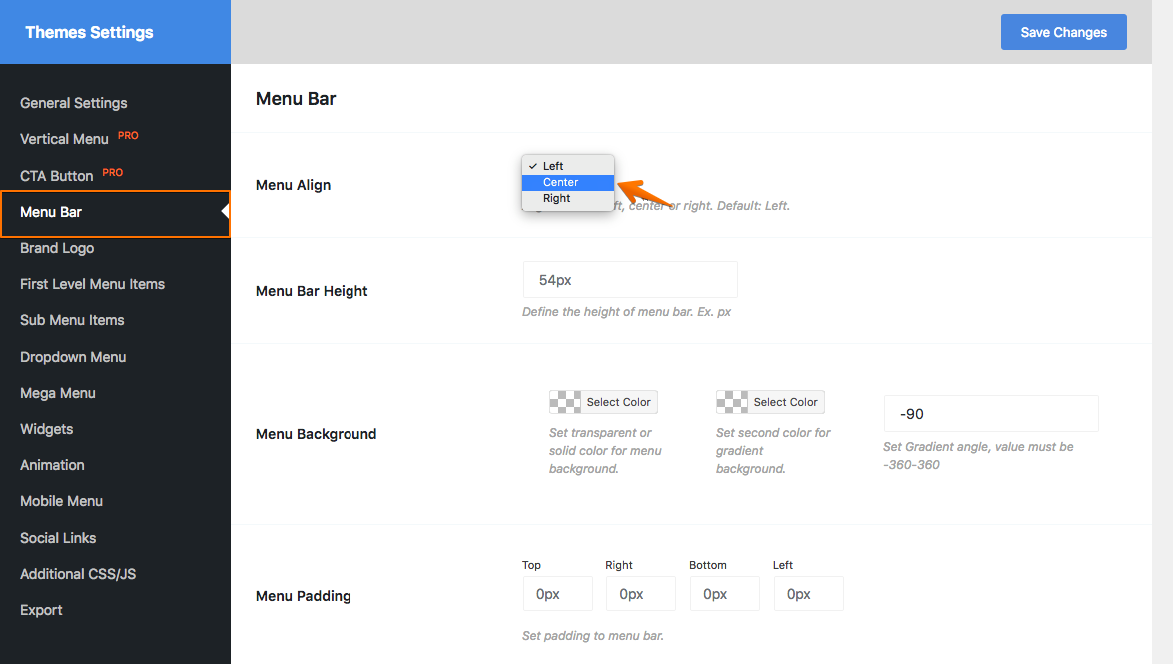 Step 2: Dropping the brand logo – Let's drop the brand logo (since it appears twice). To do that, select "Brand Logo" from the left sidebar. At the top, you'll see the logo is uploaded, you can remove it by clicking on the delete icon (shown in the following screenshot).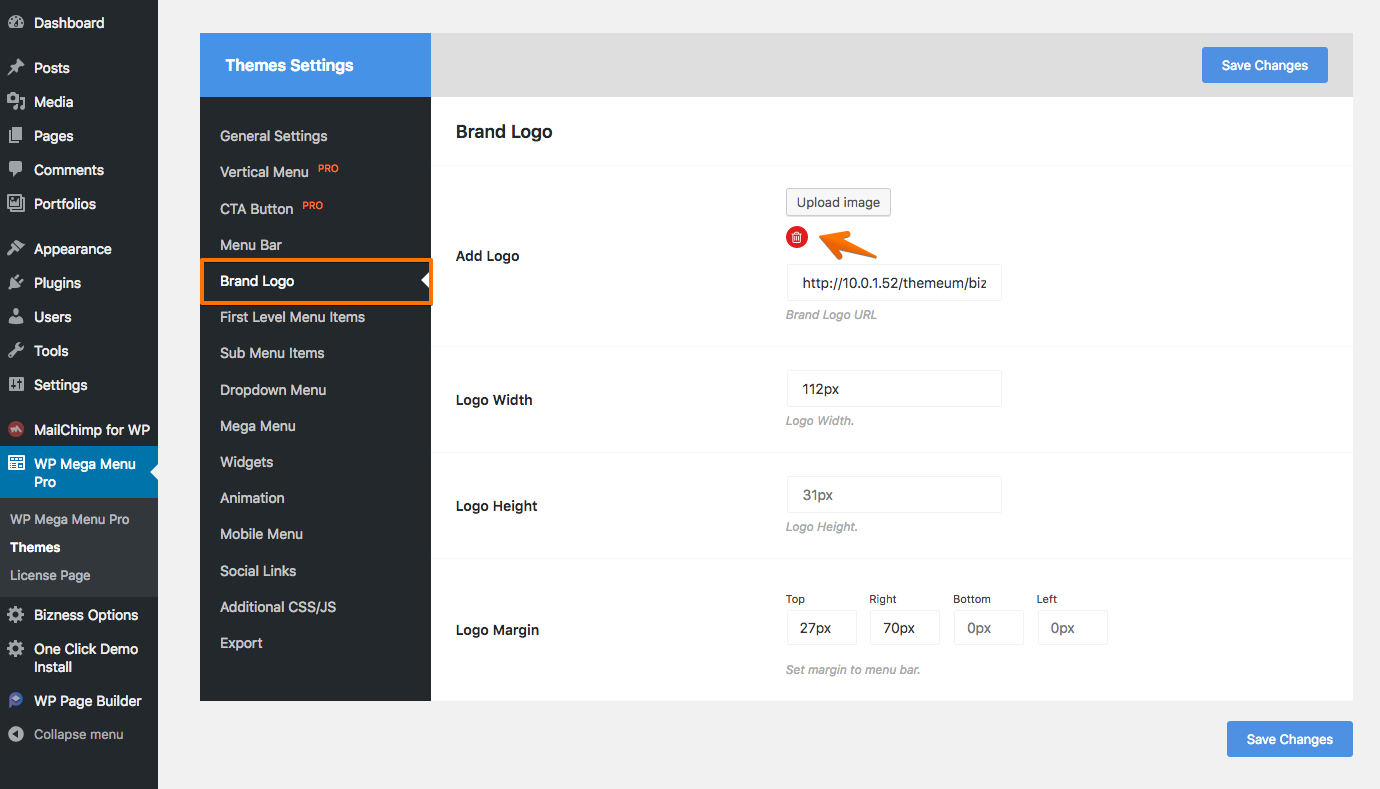 We're all set here, but don't forget to hit "Save Changes", otherwise it won't matter. Now let's see our final output.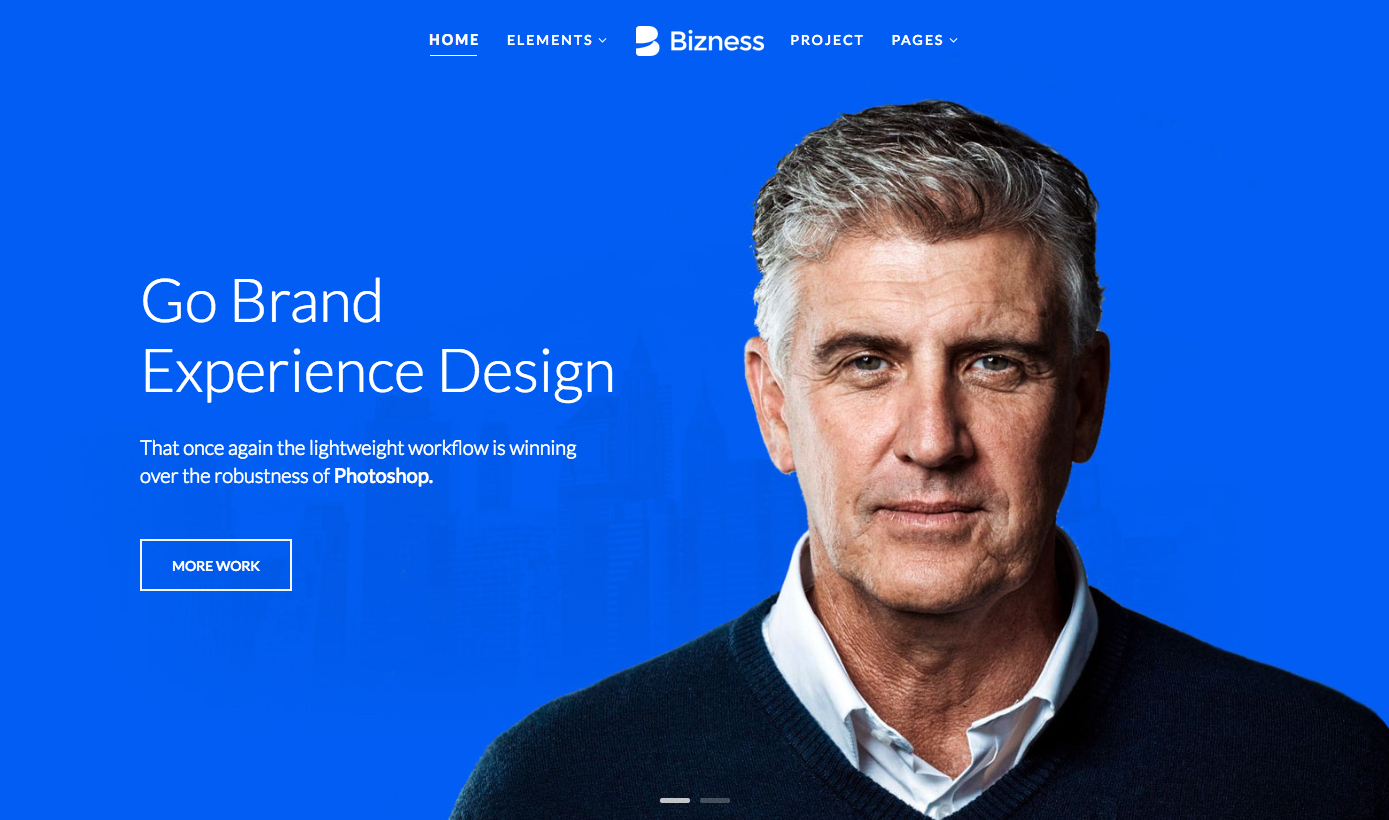 Pretty easy, huh? 😉