Many of our users have requested us that they want Advanced sidebar course filter feature like our theme Edumax which is a Tutor LMS theme.
Filter page of Edumax: https://demo.themeum.com/wordpress/edumax/courses/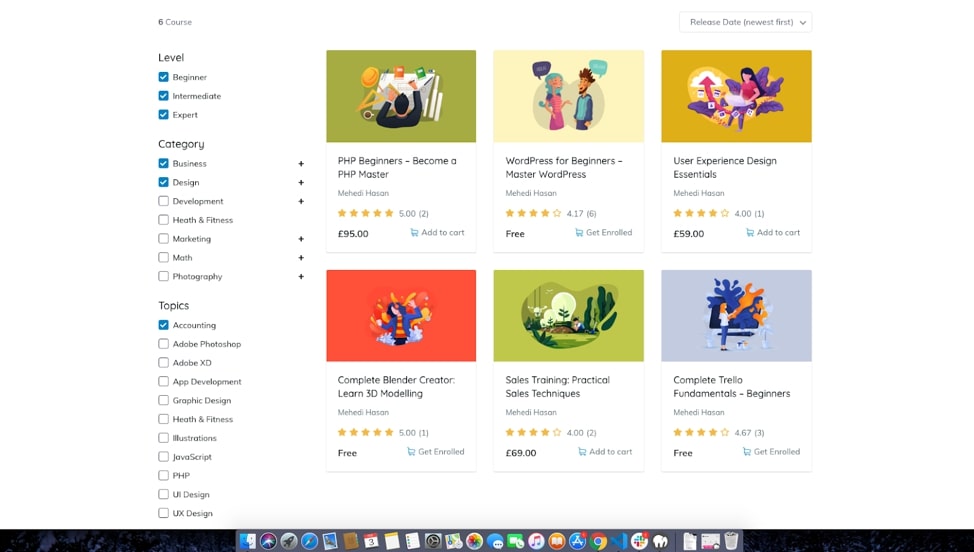 We were trying to find a minimal solution for our users which will let them using the advanced filter feature in any theme. For that, we have built a minimal PHP page template for our users.
The codes are bundled as the WordPress page template in a single PHP file. A user just needs to assign a page as that page template from the dropdown of the sidebar in WordPress editor. The page will be then assigned to that Advance course filter design and all functionalities will be present there.
Embedding the code in the theme
Our PHP file works with the theme only. If a user wants to use the template, he needs to upload the PHP file in the theme folder. You can upload it anywhere inside the themes folder whether in parent or child theme. As the PHP file is declared as a template in the header, named Tutor Advance Course Filter, it can be found just right sidebar in the Template dropdown section.
There are many sorting options available on the sidebar on Course Level, Course Category and Course Topics. There is also a Course dropdown filtering section which will be on Release Date (Newest / Oldest) or Alphabetically on the Course title.
There is support for showing the Page title and content in the template. If anyone needs to show title and description, he can certainly put that and those will be shown in the front end. If a user doesn't want that, he can have the page description empty.

This is how it will show on the front end with all the Advanced course filter.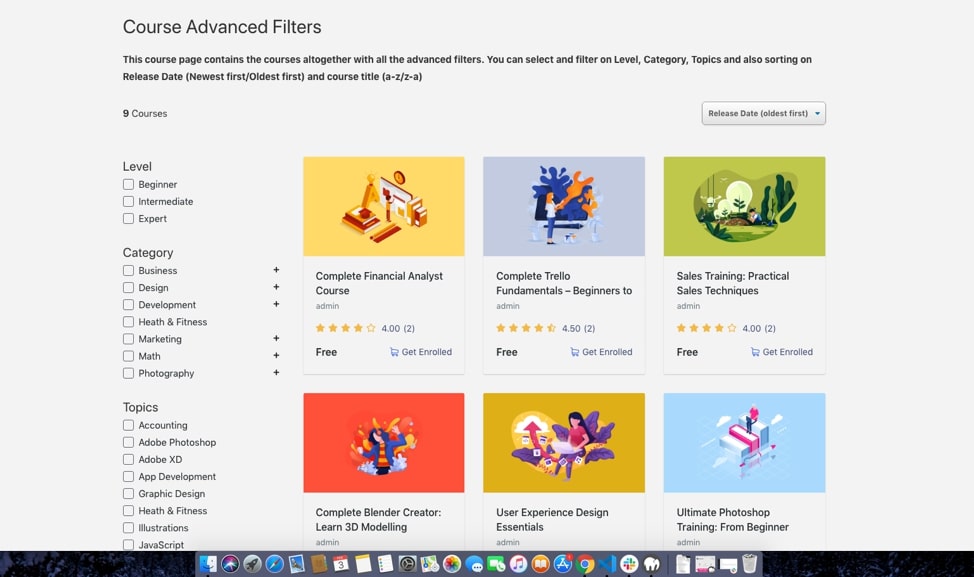 We can see above that the page Advanced filters are now in the Front End. The screenshots are taken after applying on the Astra theme which is a popular one. Installed Tutor LMS and imported demo courses using this Demo_XML file with WordPress Default Importer.
Now, you are good to go with the Advanced Course Filter for Tutor LMS.
Video tutorial: https://youtu.be/T_Ncg5SsJTg
Click here to look for the code