Customizing Politist theme has been made easier with Theme Options. This is where you can make possible changes and make this theme to a great looking website. Let me walk you through the whole procedure one by one.
Topbar
You can decide whether to show topbar on the site. Select topbar background color, text color, link color. Set top and bottom padding here.
Header
Decide whether to have a preloader. Select nav style, turn off and on Menu With Login, Menu With Cart, Menu With Search, Sticky Header, Menu With Social. Set the padding and so on.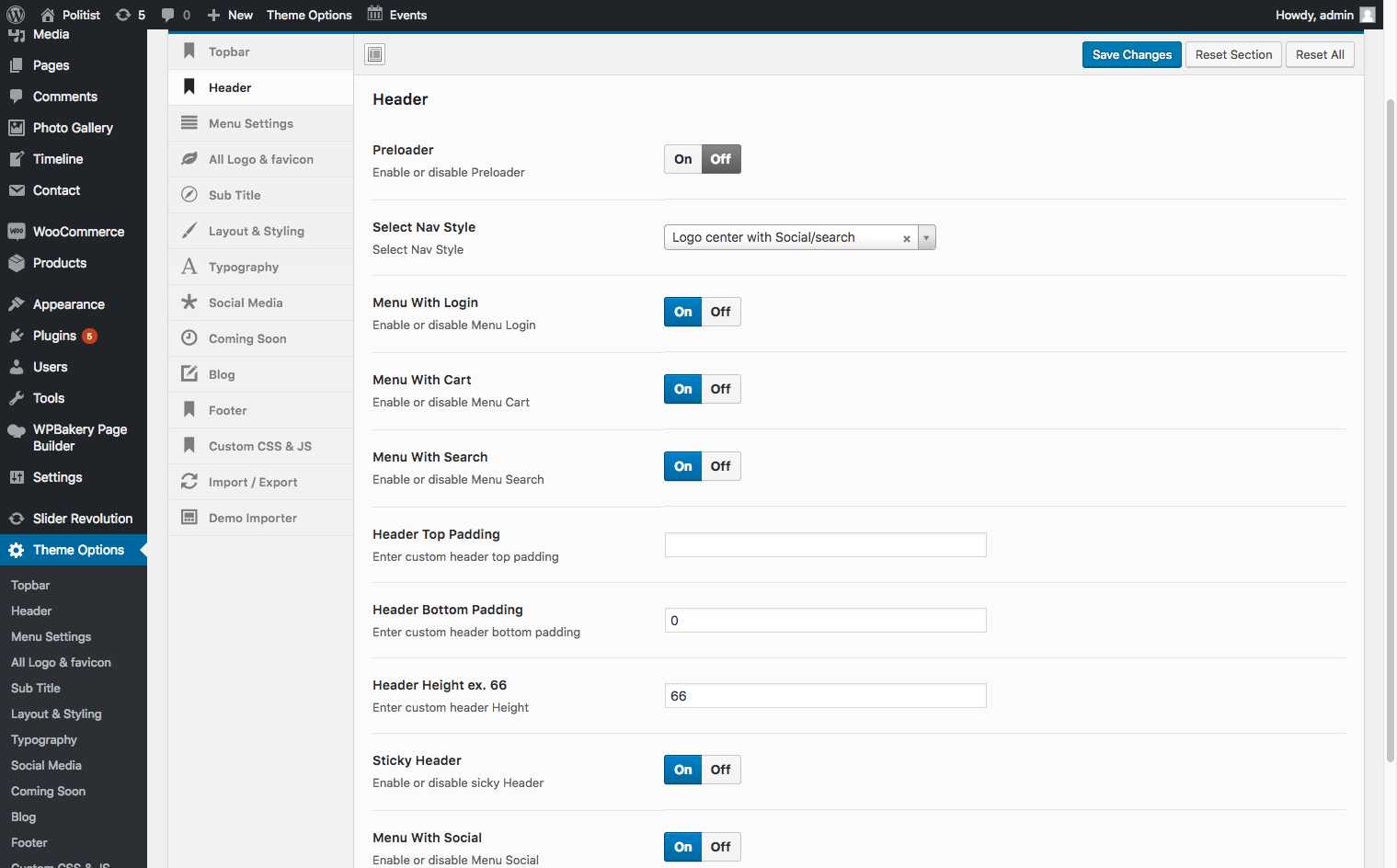 All Logo & favicon
Upload all logos and favicon and set their height, width here. Logos for some ready pages can also be uploaded right from here.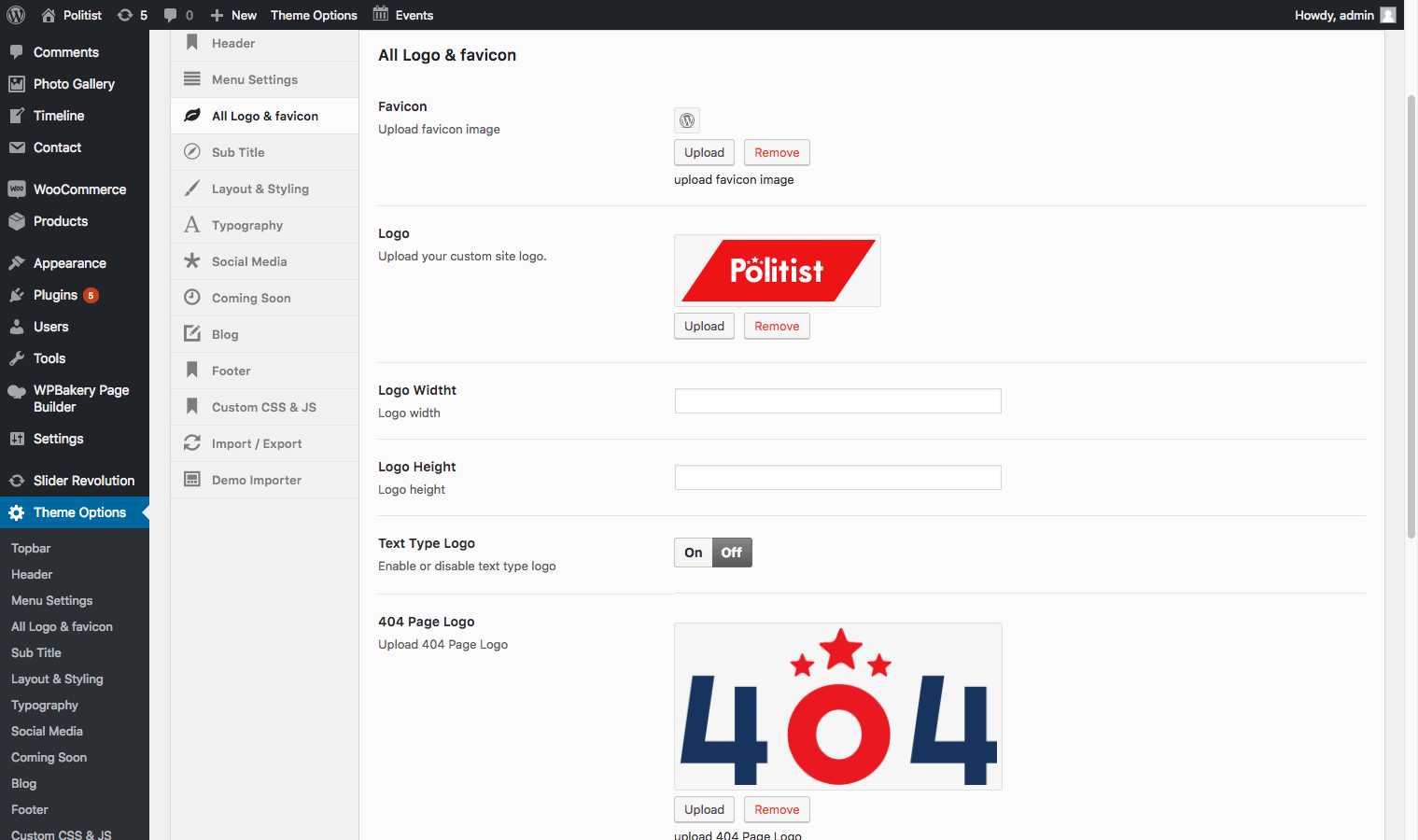 Sub Title
You can upload blog banner, set background color and many other things from here.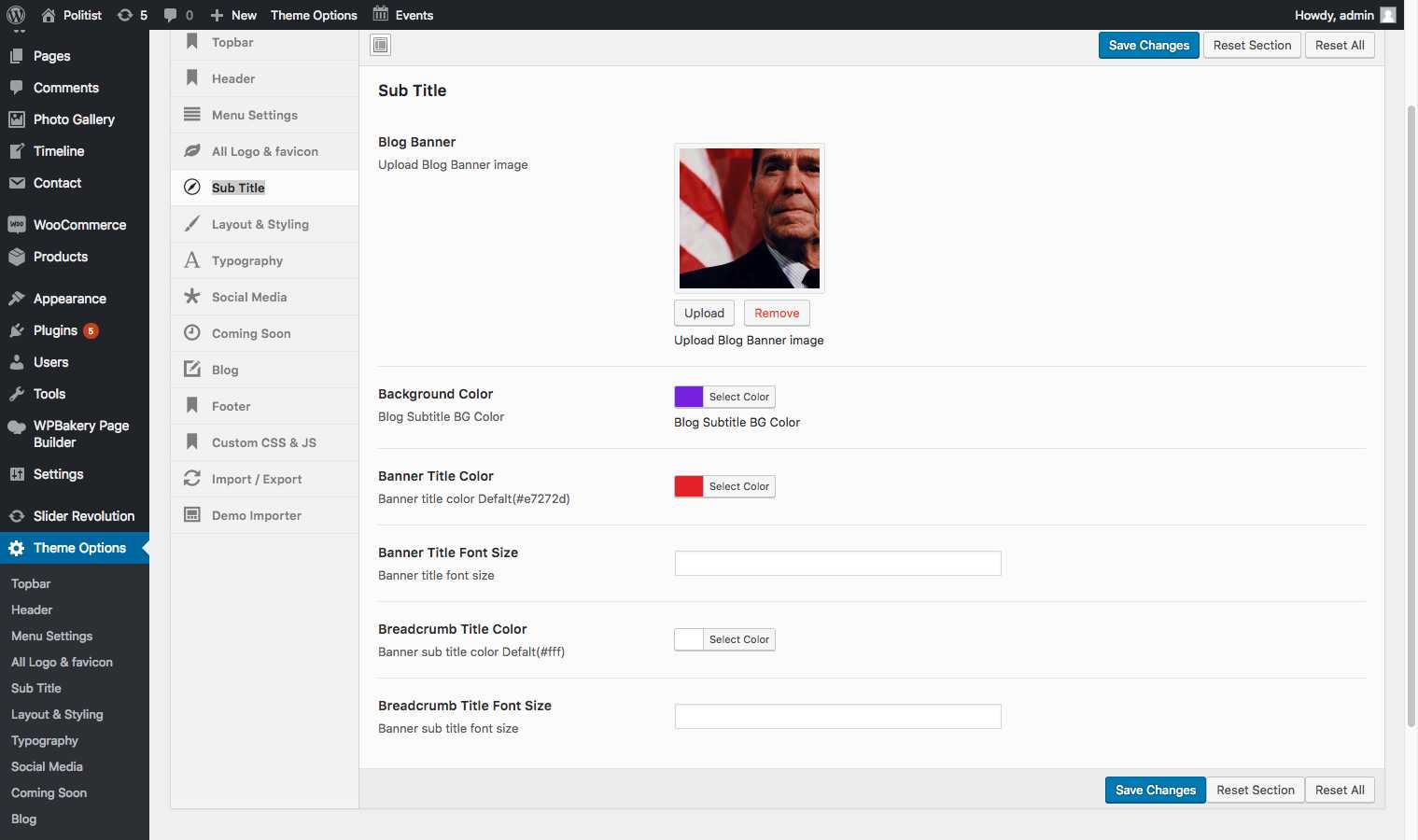 Layout & Styling
Select full width or boxwidth layout. Choose body background color, turn off/on custom color, setup the header and bottom background colors on this section.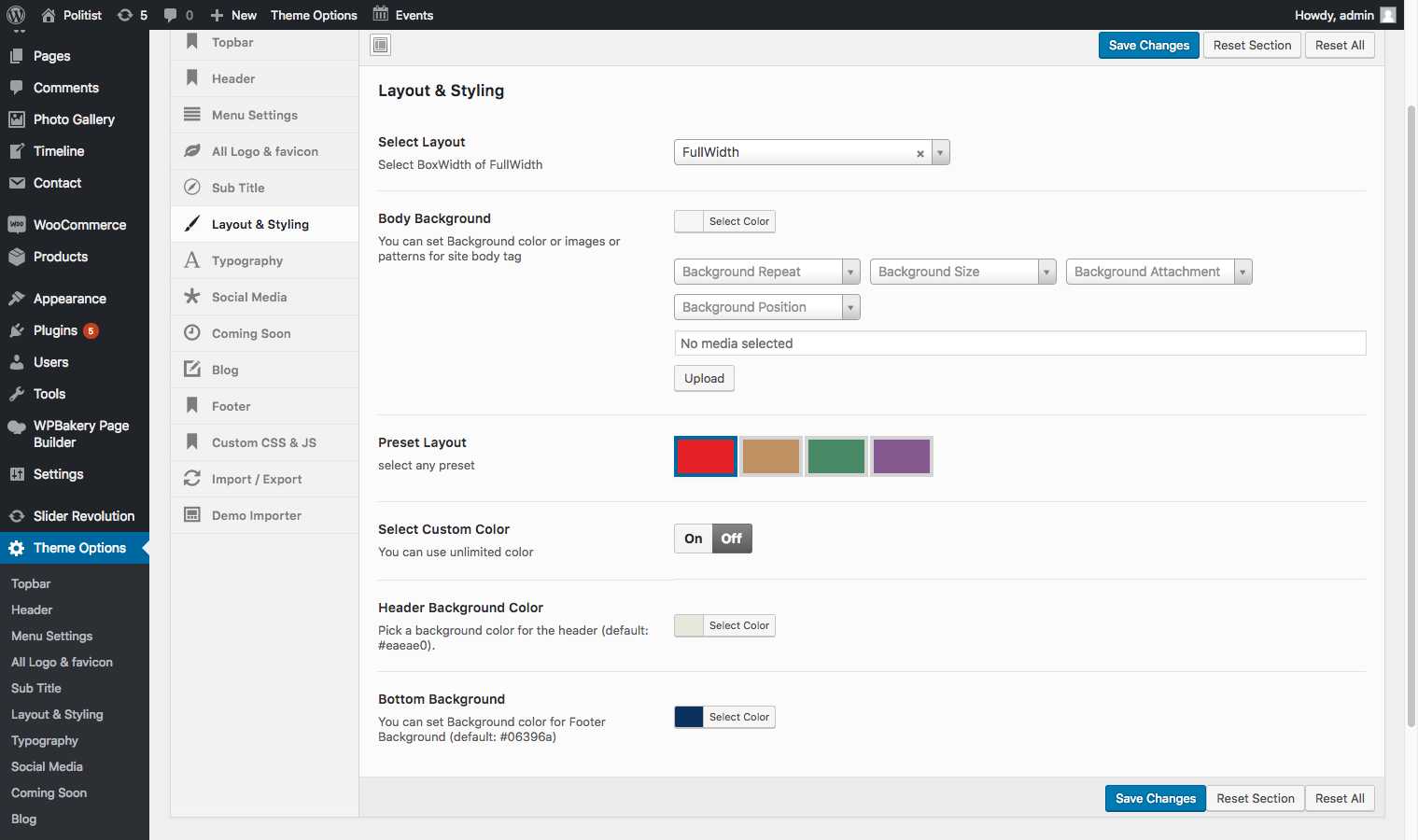 Typography
Here you can change your site font-family, font size, font weight, font color, alignment etc. 600+ Google fonts added in this font selection option.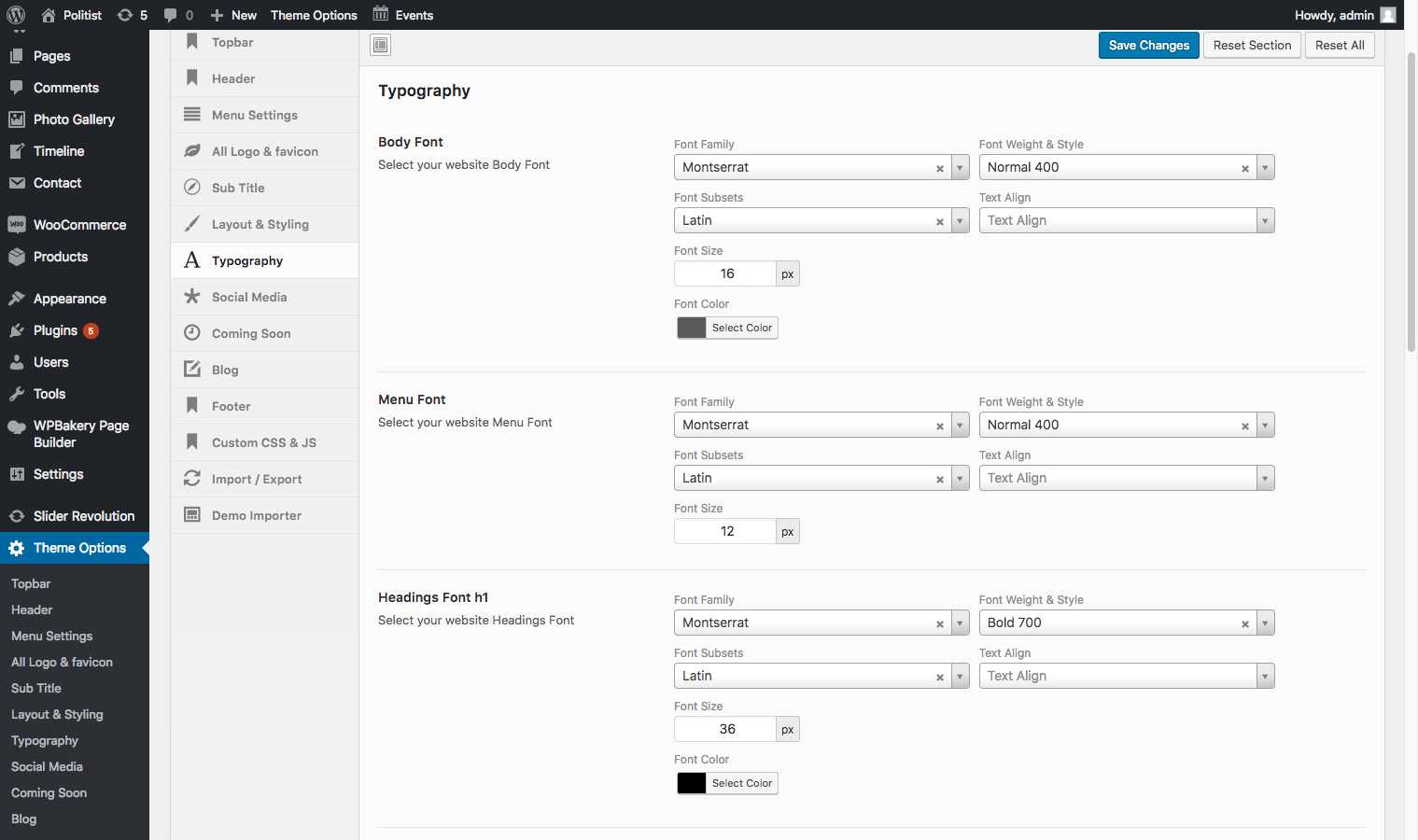 Social Media
This section lets you enter all of your social media profile links and then you can use them elsewhere of the site using Canvas social features.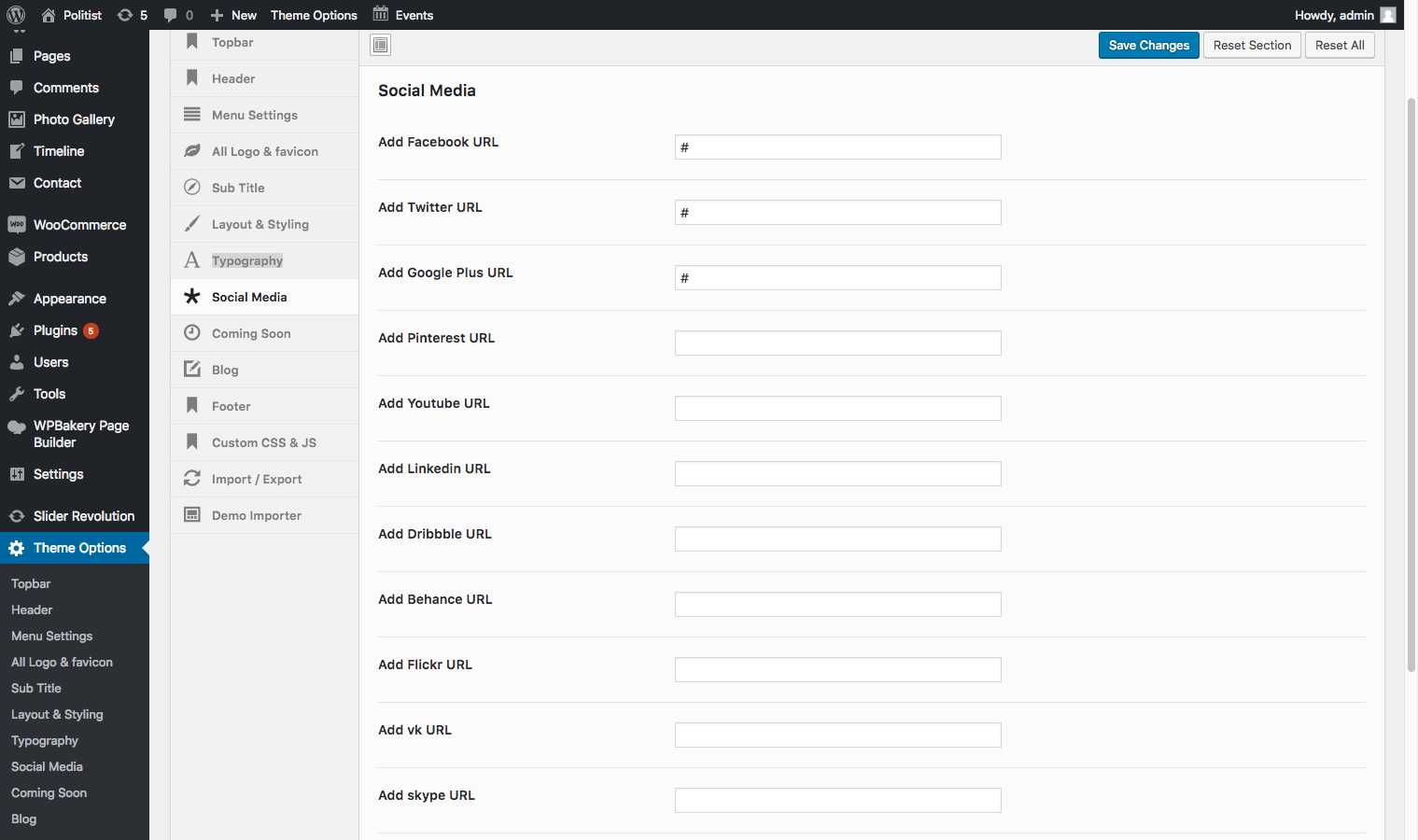 Coming Soon
We've provided preset coming soon page options in Politist. Create a new page with Coming Soon template and then customize it from the Politist customization options page's Coming Soon section. You can set the date, title, coming soon description forms with MailChimp shortcode from this section.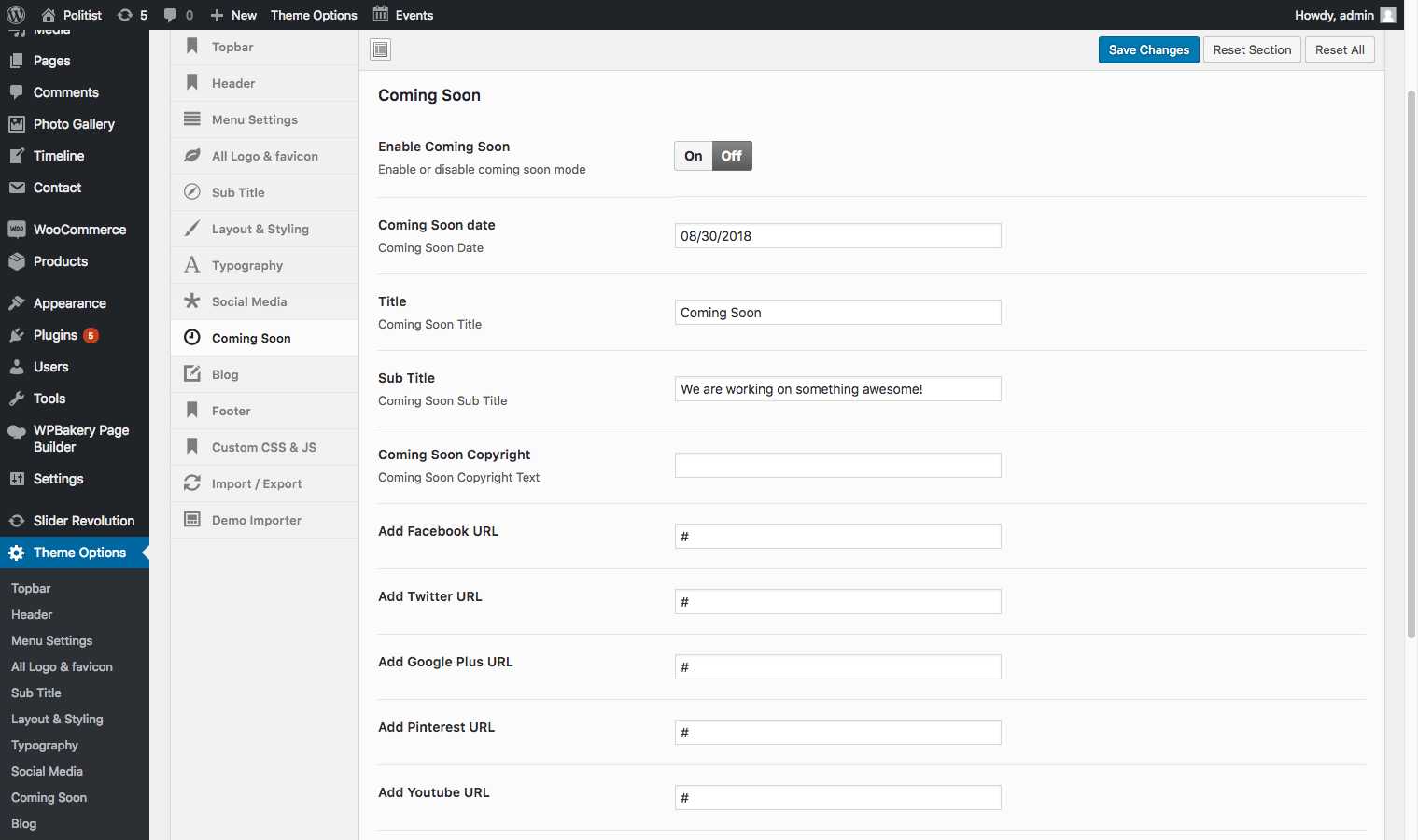 Blog
This section controls the look and feel of your website's blog. Enter your Twitter username here to display on the blog. You can decide if the blog pages to show page views, categories, authors, date etc. Enable or disable social share and other options here.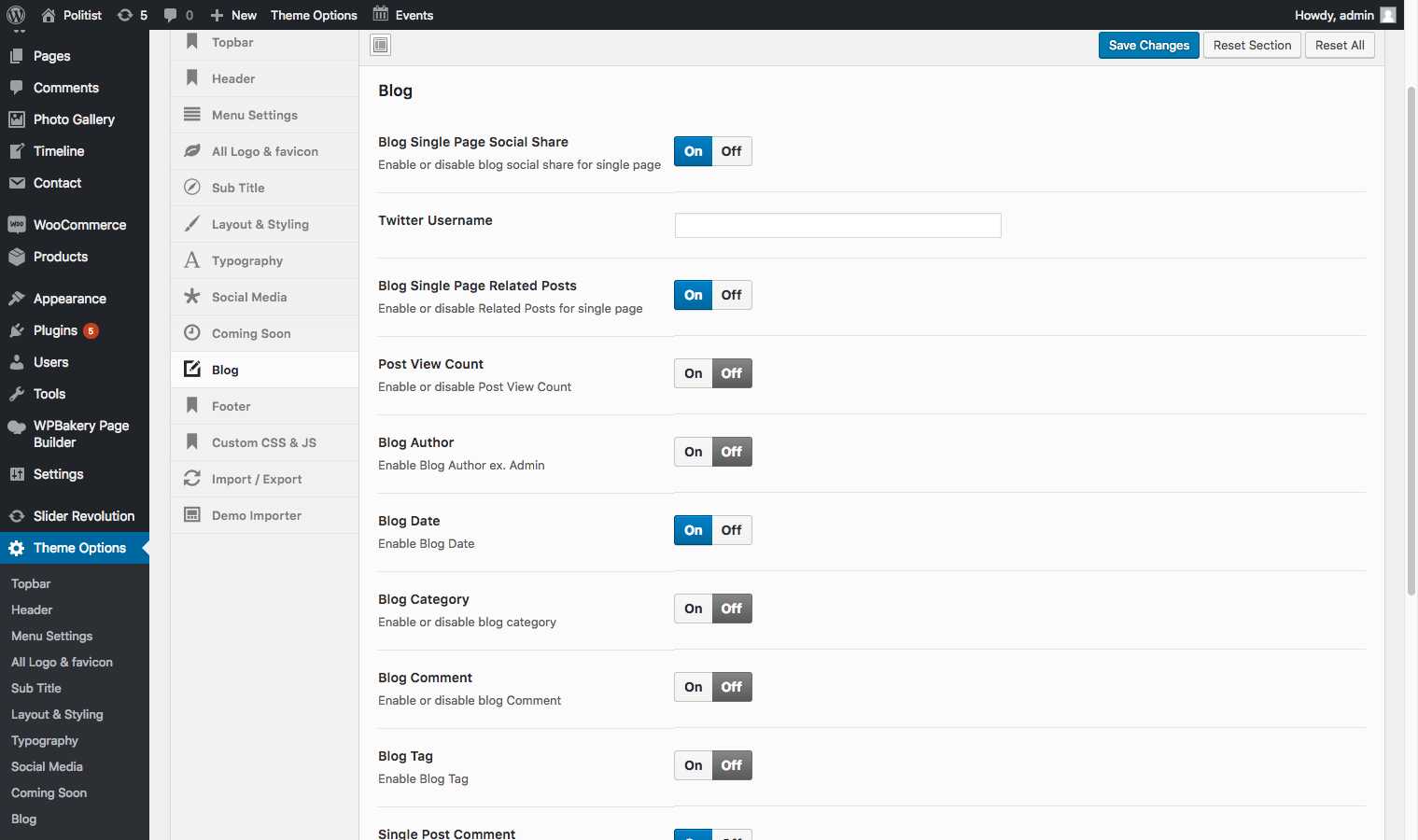 Footer
If you want to show some texts (e.g. copyright notice) on your website footer, you will get this option here. Choose a predefined footer style, customize paddings, text color, link color and so on. It will be displayed on your site's bottom.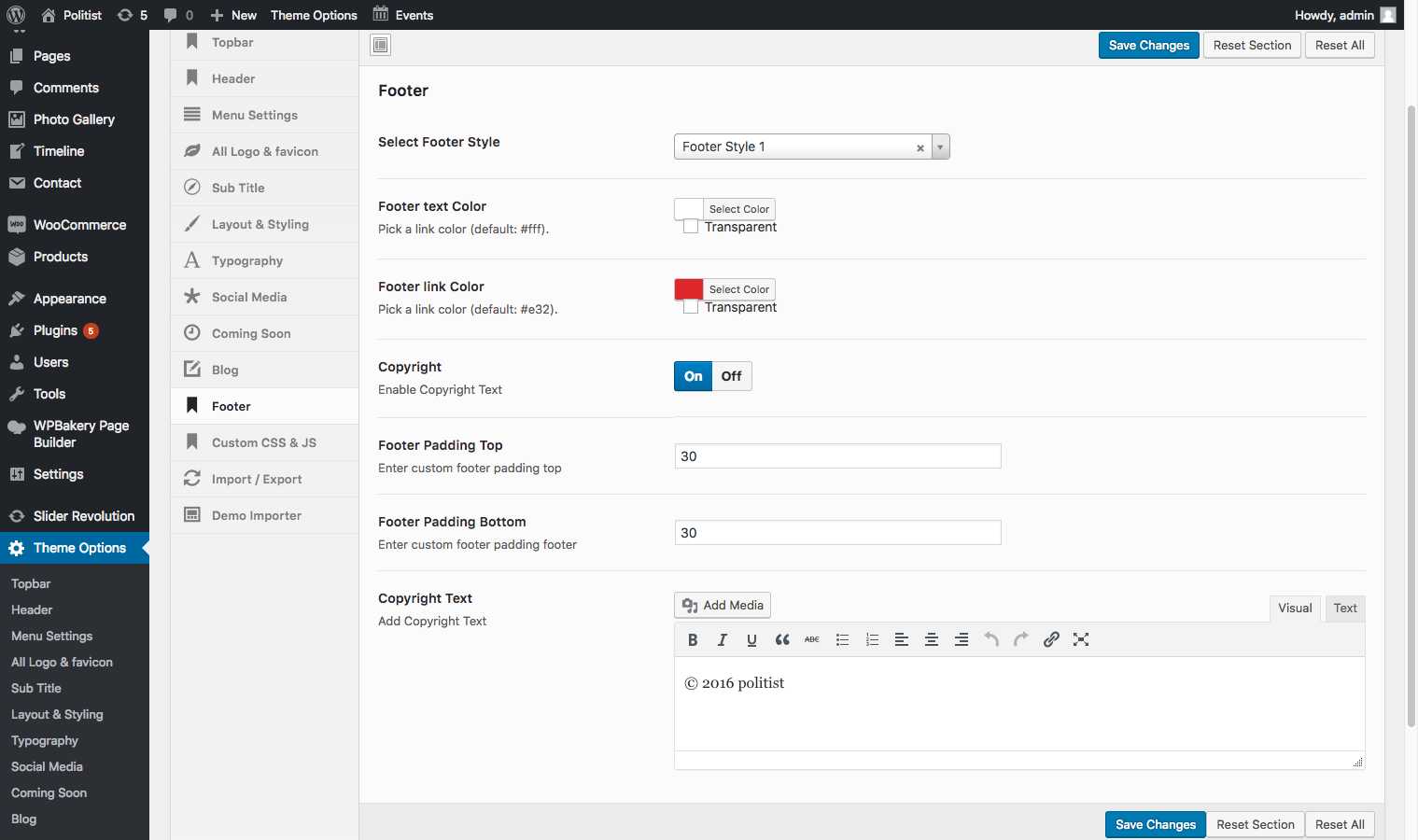 Custom CSS & JS
Write custom CSS and JS code and apply them for any required change. You can also place your Google Analytics Code Here. This code will added to the footer.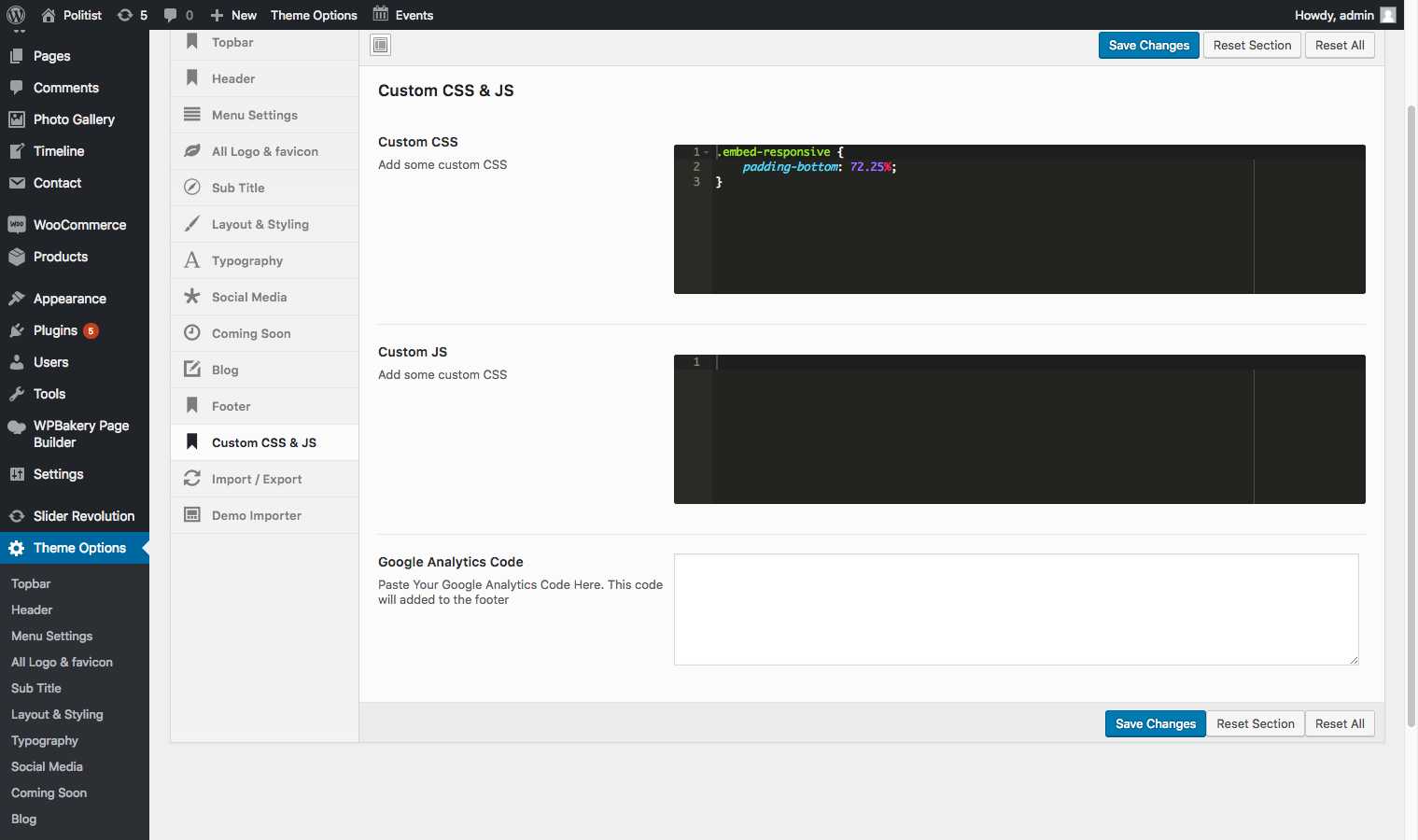 Import & export
Using this interface, you can import Politist theme settings from another Politist powered website. You can also export your site's theme settings. Use the options shown in the following screenshot. It's very easy.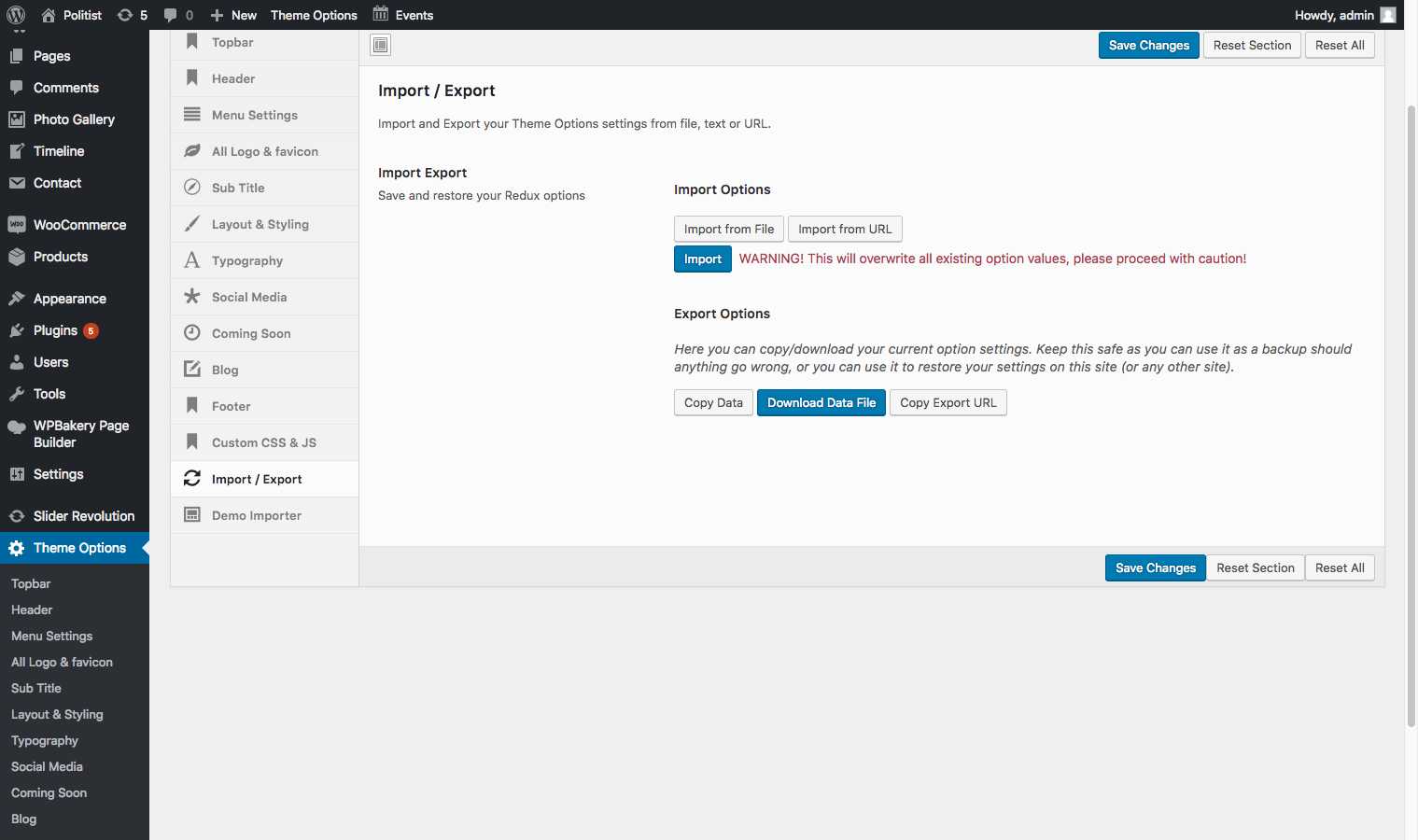 Demo Importer
Importing demo data on Politist theme is very simple. Go to Dashboard. Click on Theme Options> Demo Importer. Hit on Import. Save the changes when importing is done.