Floox options
This section will provide you an in-depth guide on how to use the Floox Options. To access the Floox Options page, go to: Dashboard > Appearance > Customize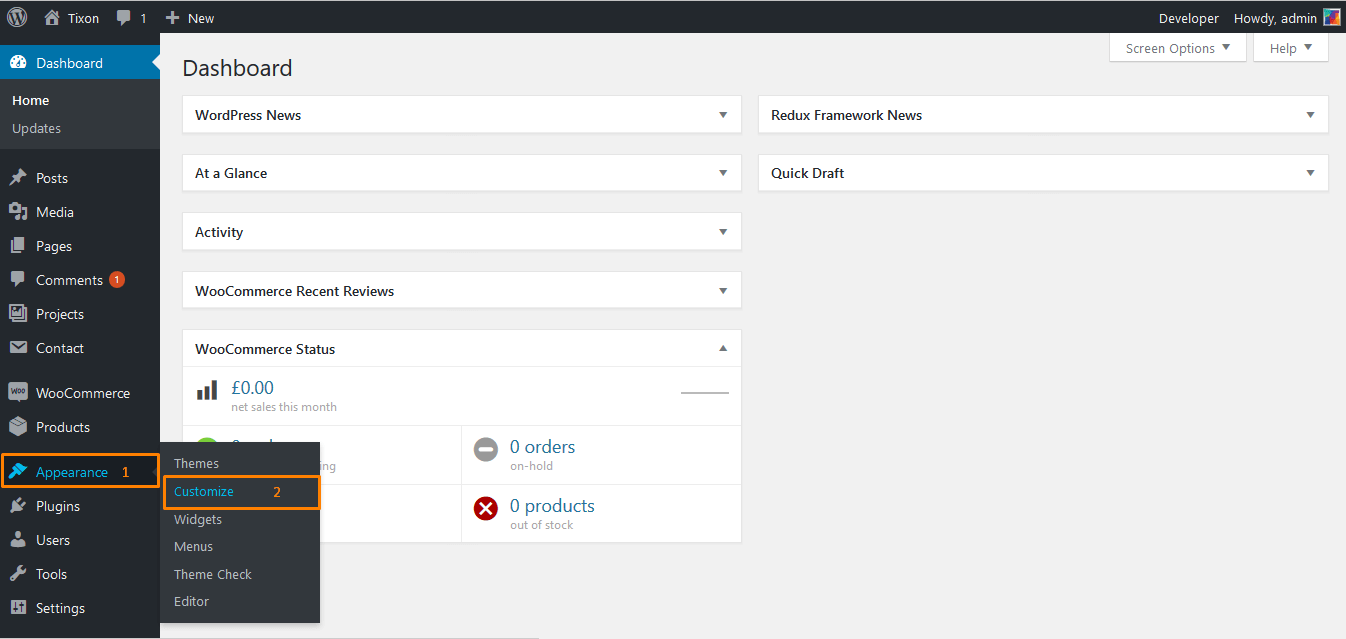 Find the Floox Options on the very next page. Click on the Floox Options to start customizing.
Header Settings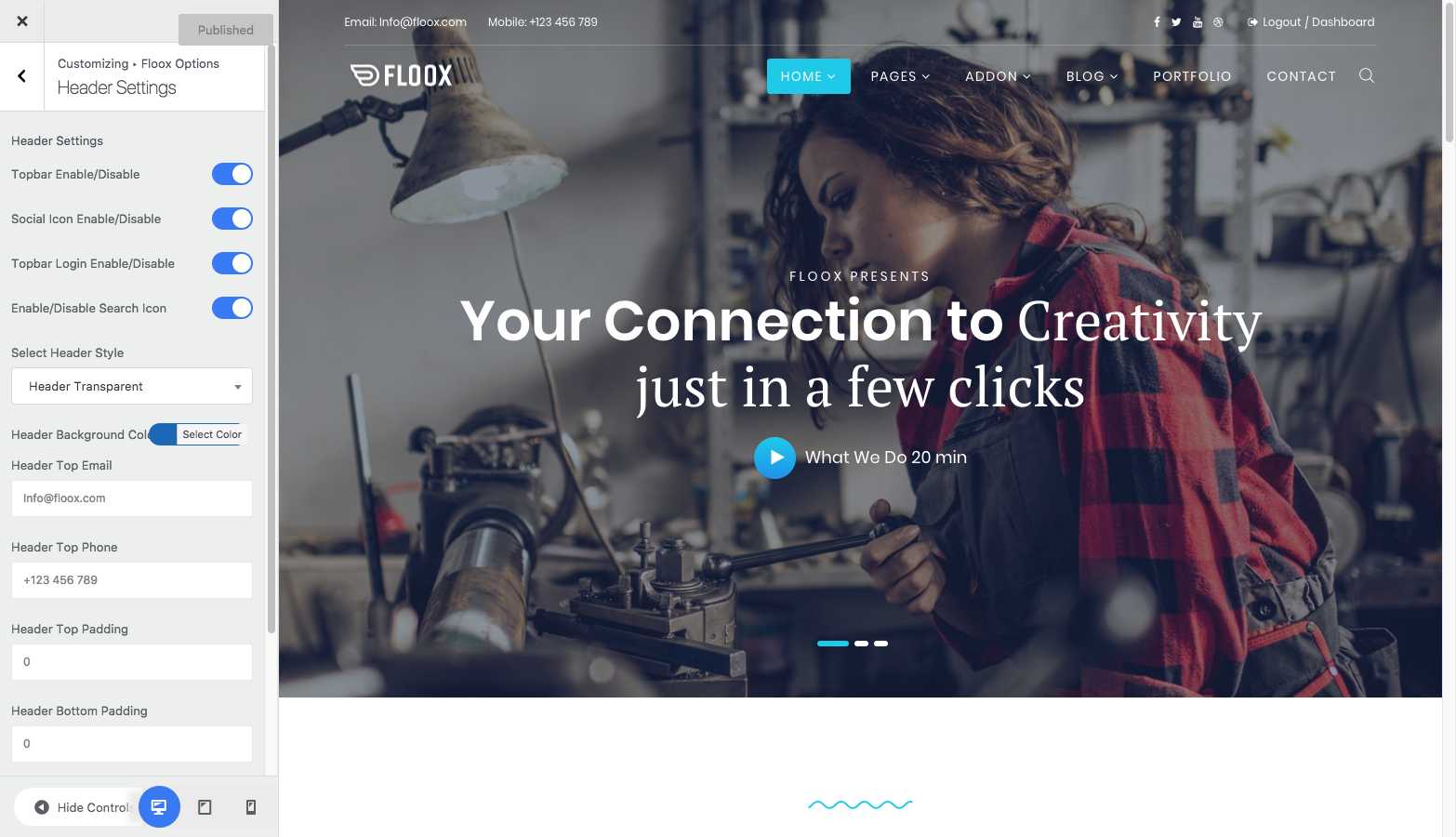 In the Header Settings section, you get several header customization options such as header background color, header border color, header top padding, header bottom padding, sticky header, sticky background color, header transparent and so on.
All Logo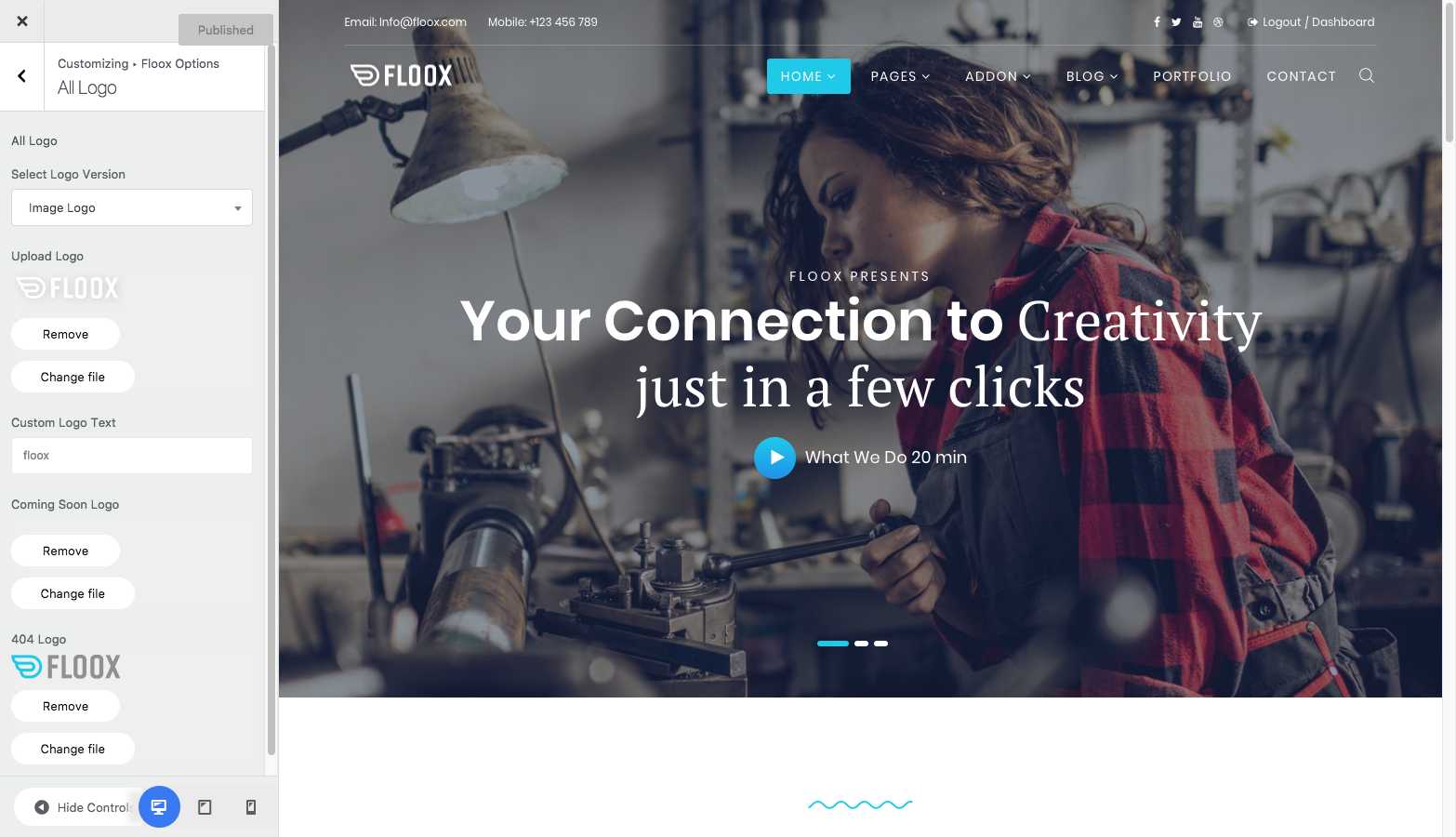 This section will let you set everything related to the logo. You can set the width, height, and text of the logo.
Sub Header Banner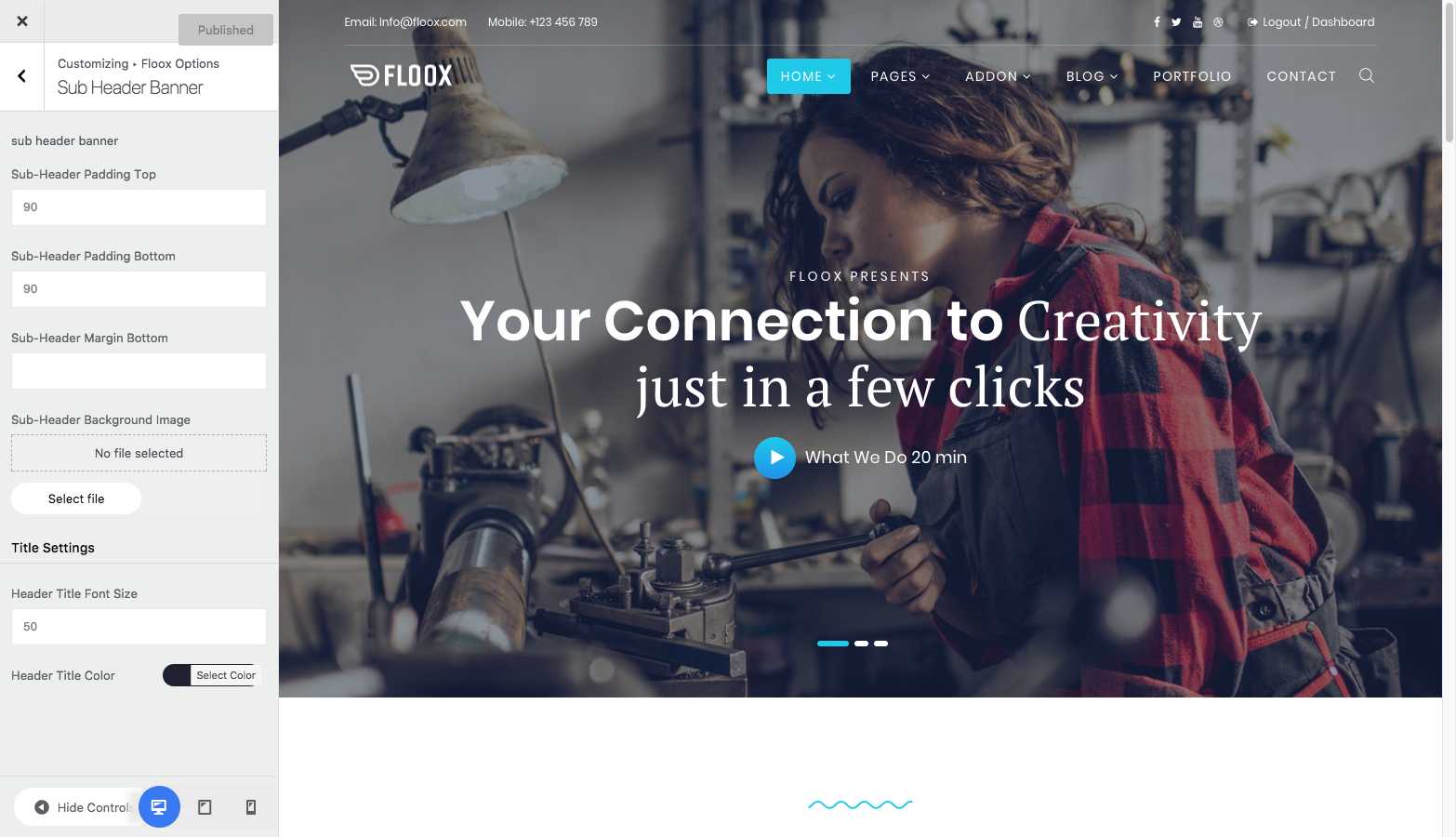 Set a background image for the site's sub header. You can set the margin, padding and Header Title Font Size.
Typography Setting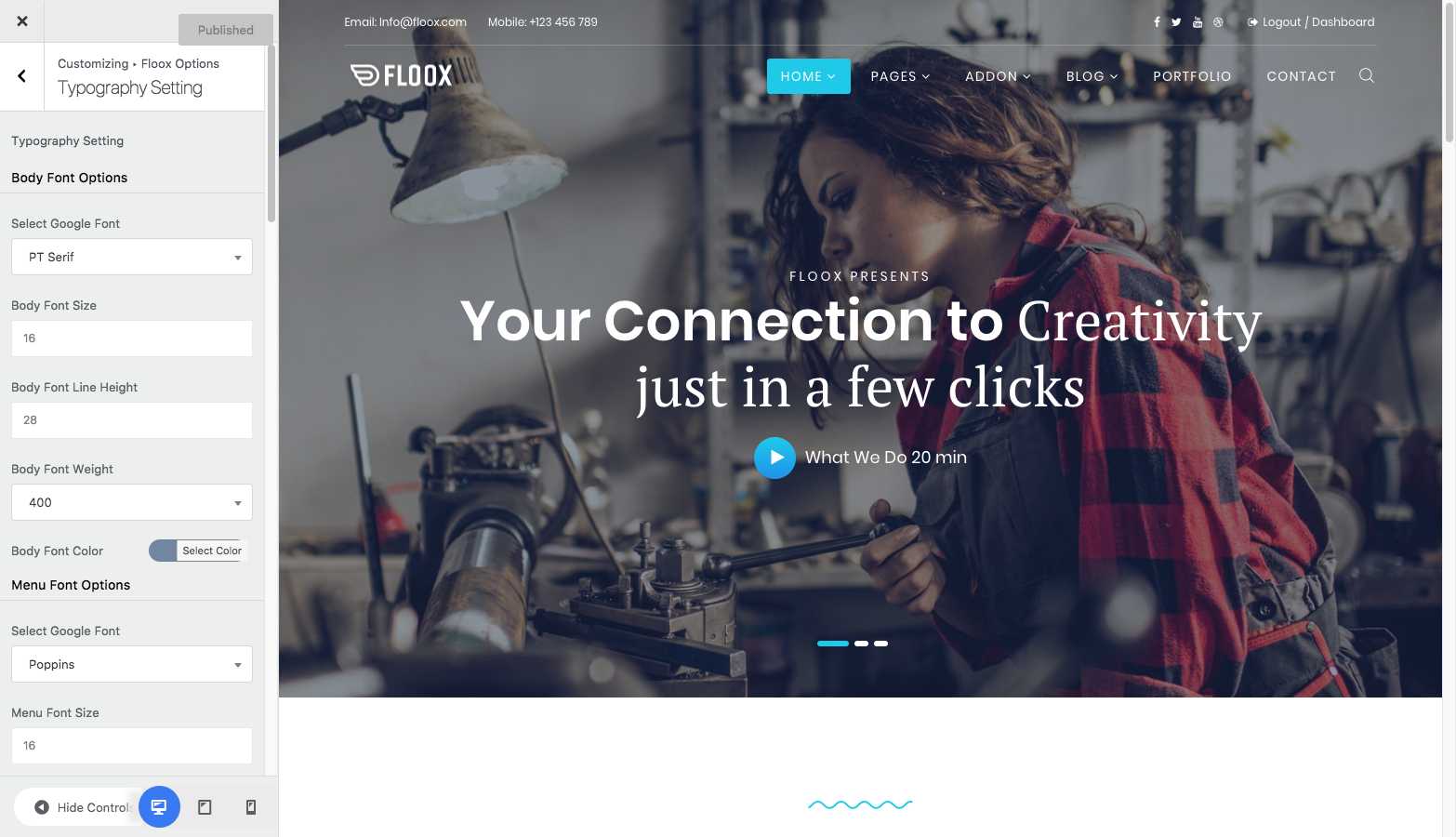 On this page, you can change your site font-family, font size, font weight, font color, alignment, etc. 600+ Google fonts are also added in this font selection option.
Layout & Styling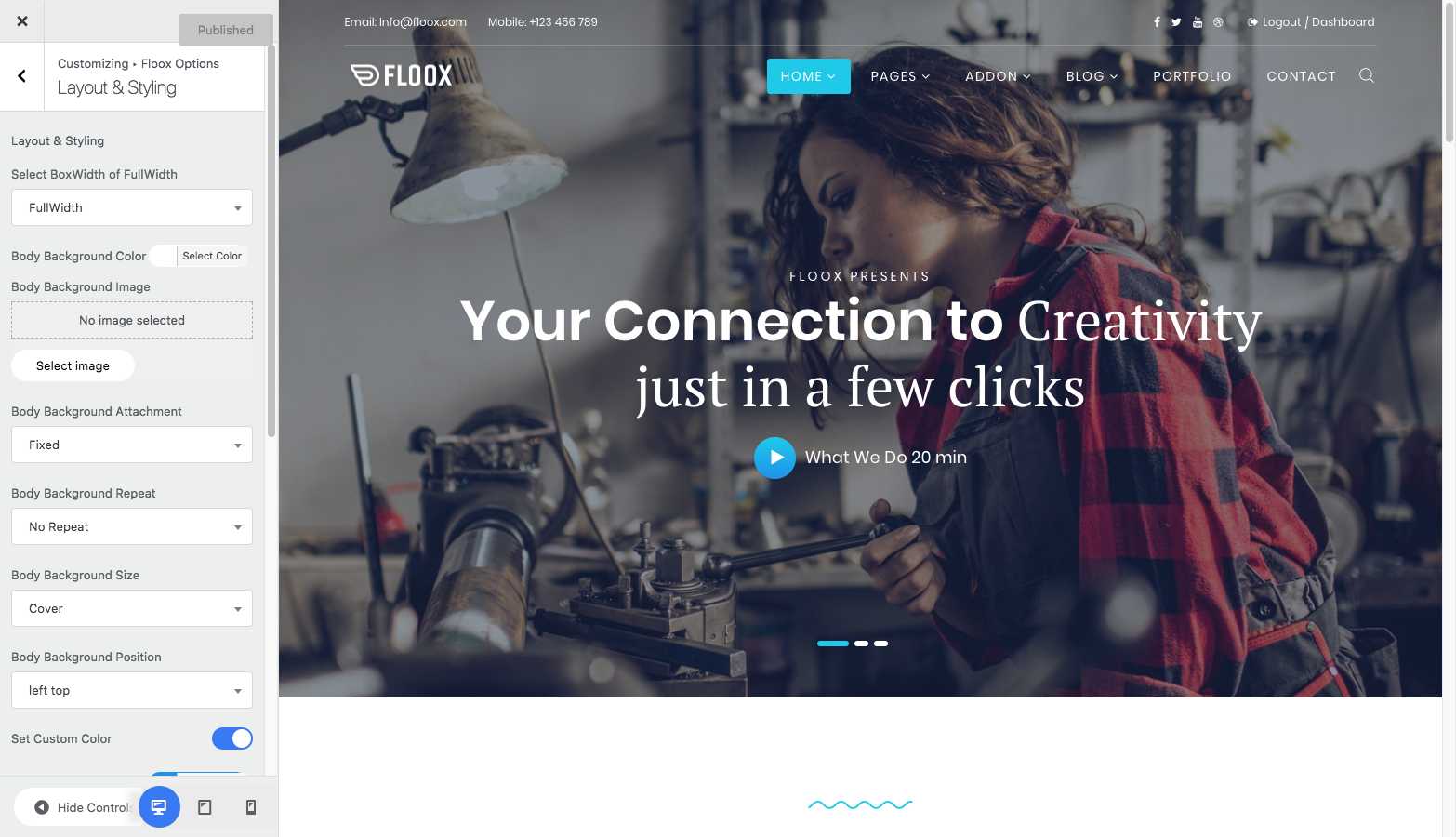 These options manage the color variations of your theme. You can choose site link color, hover color, background color or images and much more. Moreover, you can also use color with opacity (rgba color pattern). You can select fullwidth or boxwidth.
Social media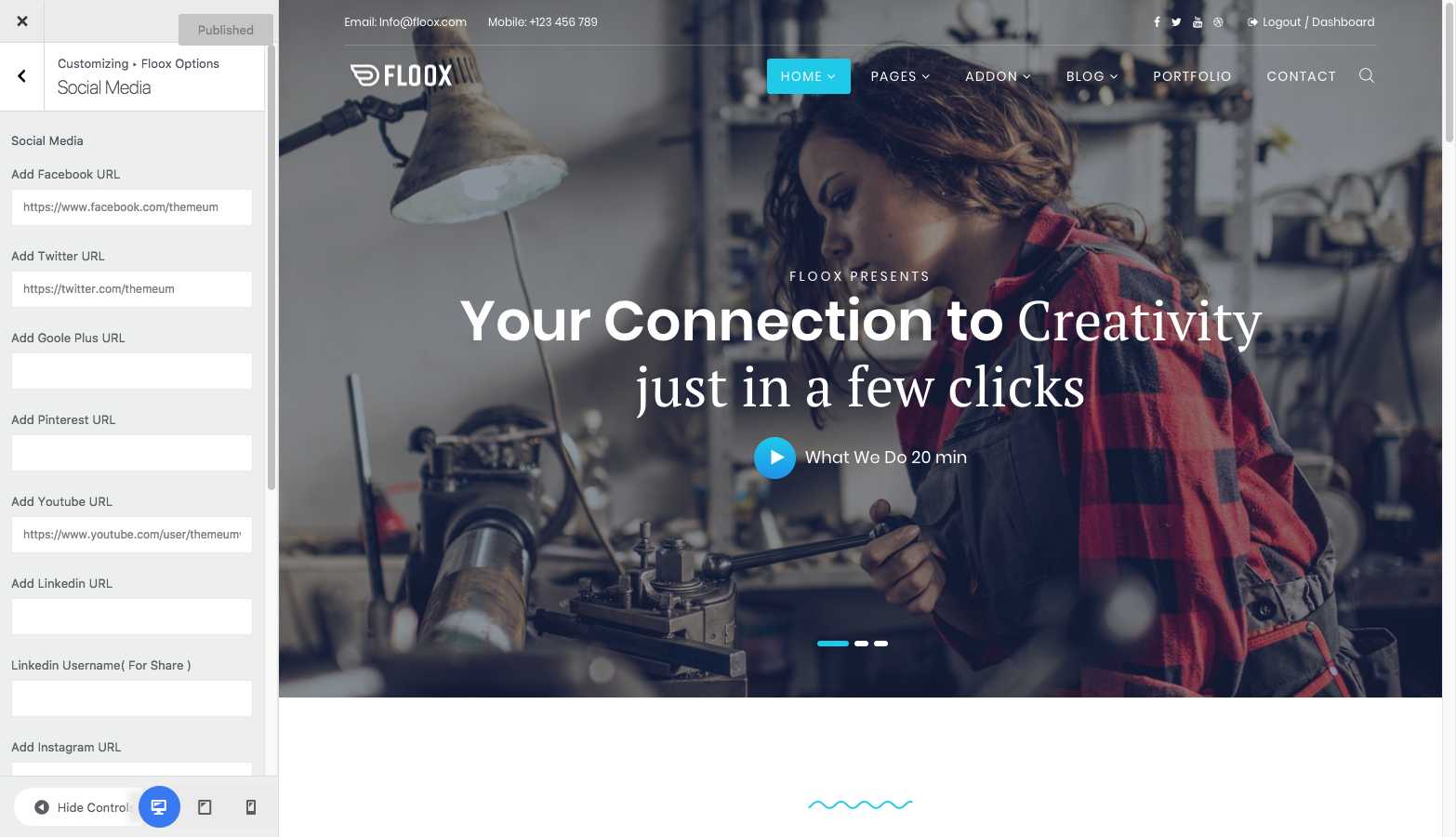 Have all social media icons with their links on your website. You can add all popular social media links in this section.
Coming Soon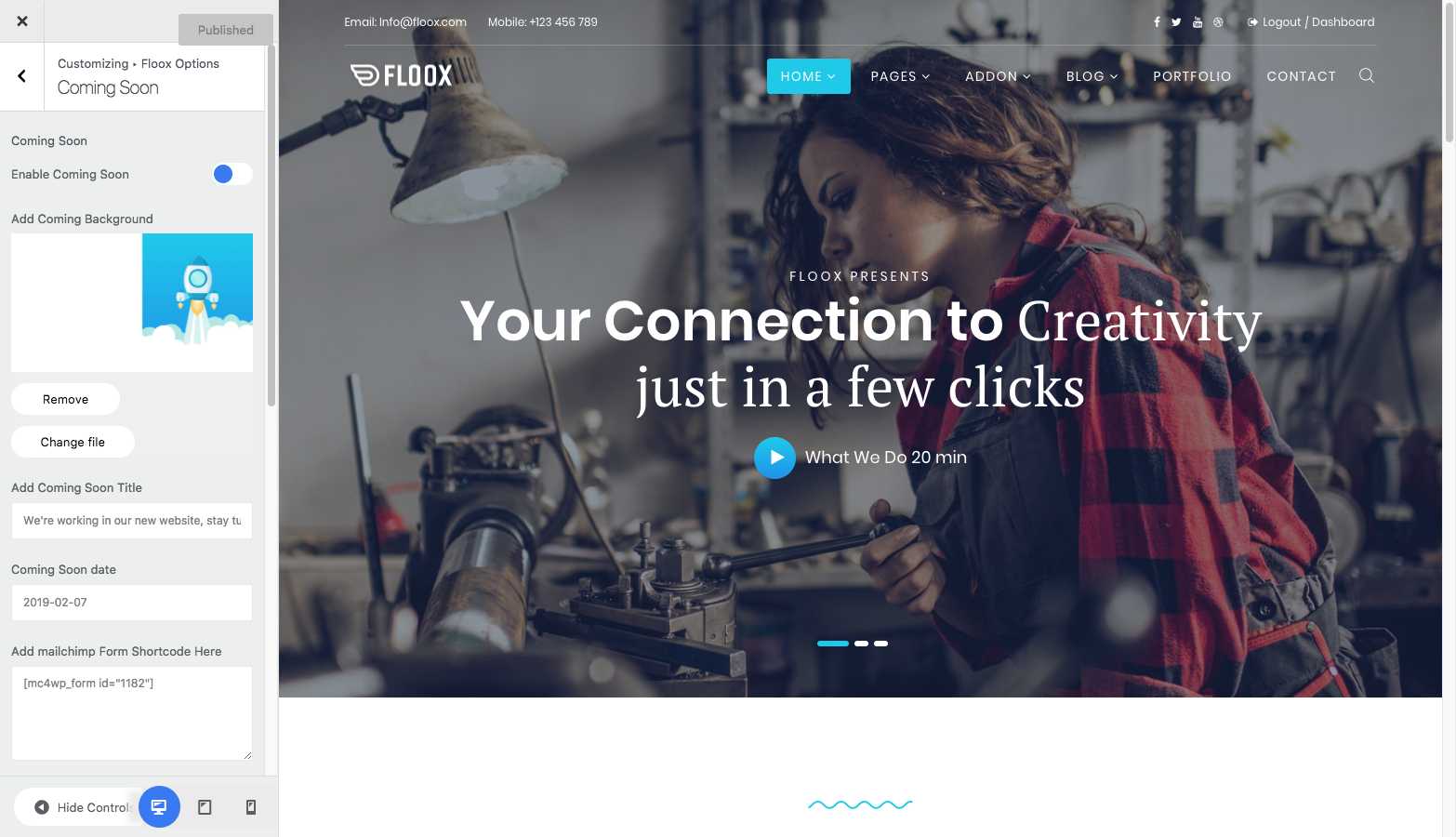 We provided preset coming soon page options. Create a new page with Coming Soon template and then customize it from the Floox Options pages Coming Soon section. You can set the date, title, and coming soon description forms with mailChimp shortcode from this section.
404 Page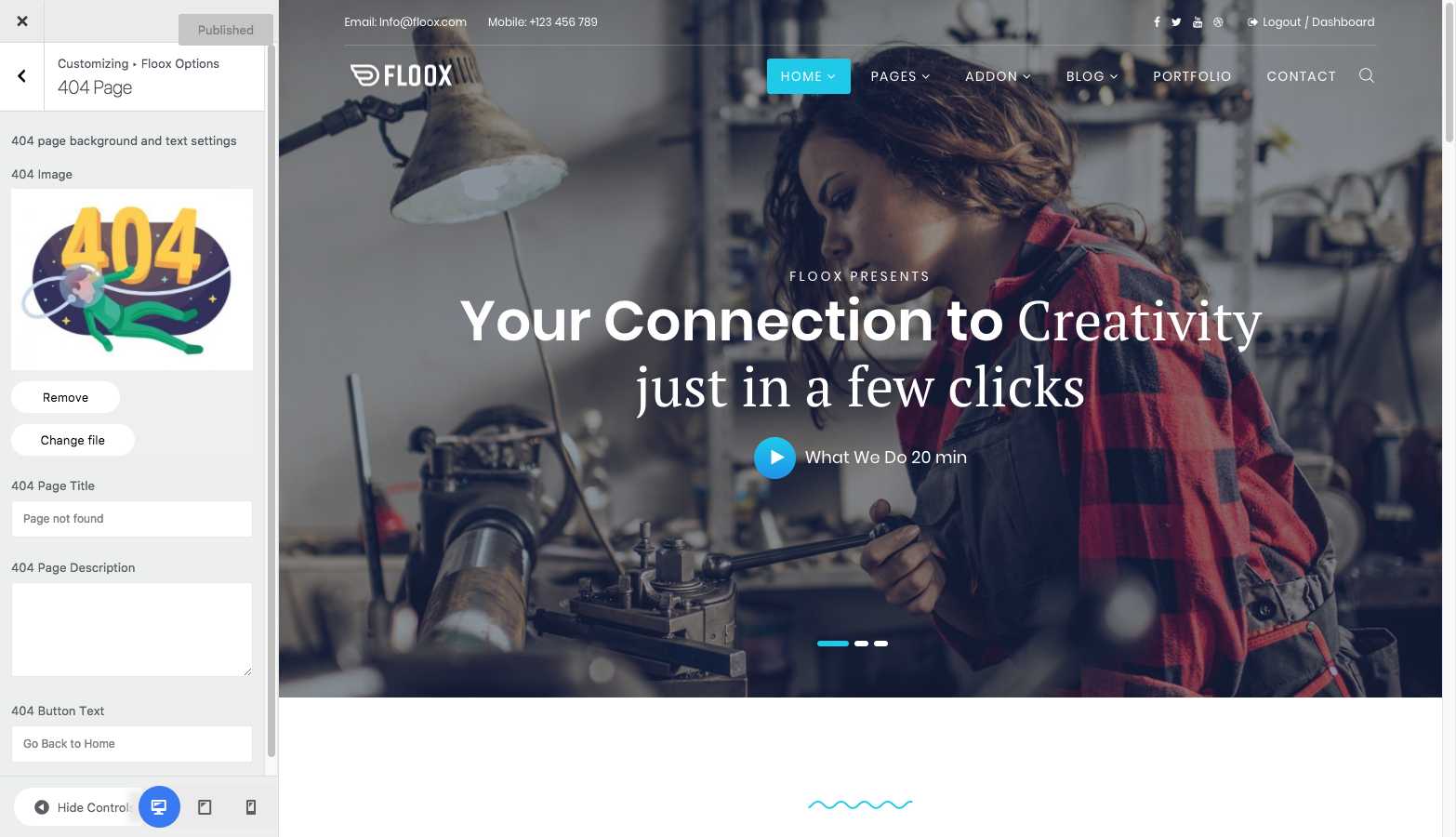 We provided preset 404 page options. Create a new page using the 404 page template and then customize it from the Floox Options page 404 page section. Give a title and description.
Blog Settings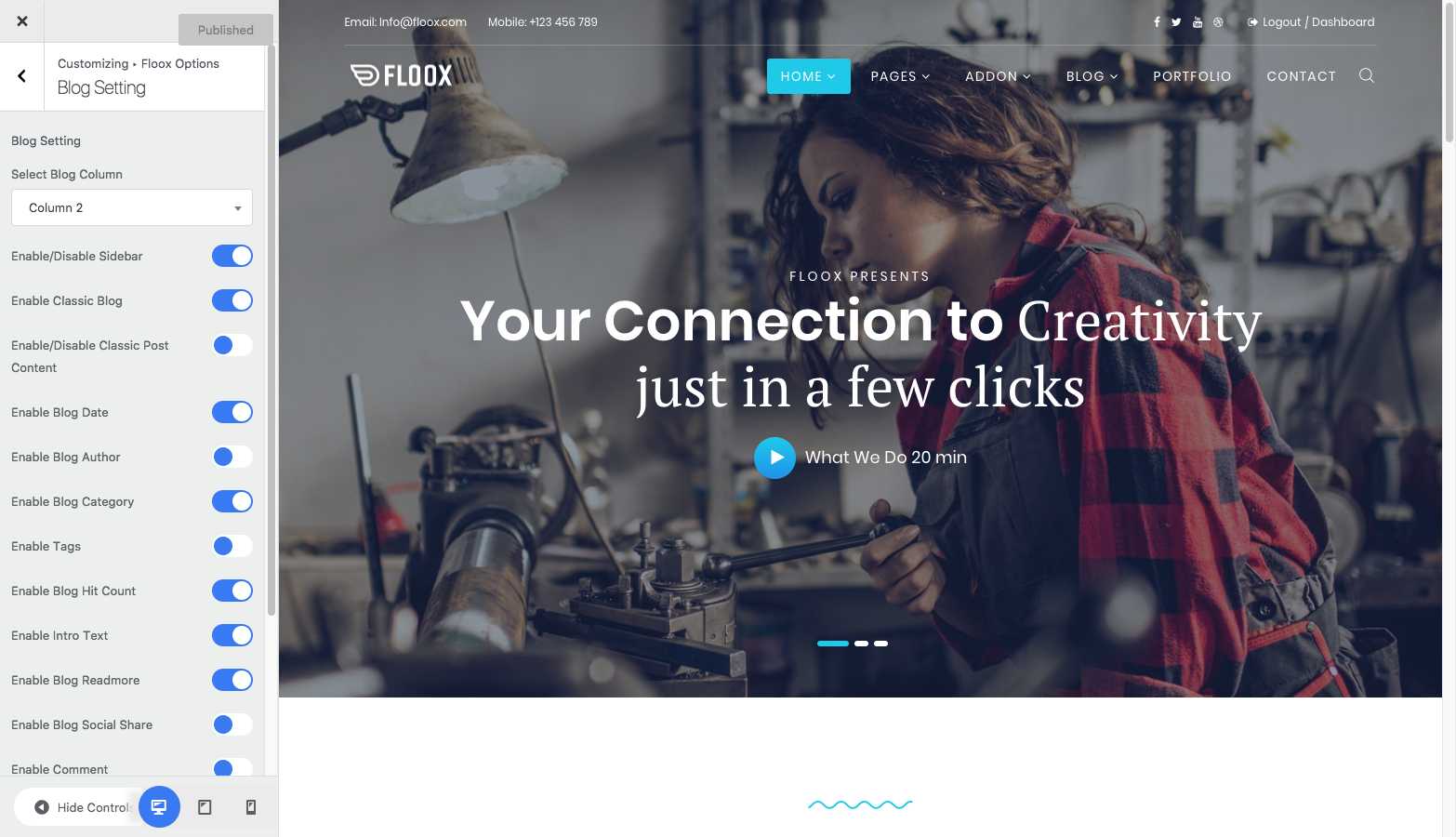 This section controls the look and feel of your website's blog. Set the number of columns of the blog section here. You can decide if the blog pages to show page views, categories, authors, date etc. Enable or disable these options here.
Blog Single Page Setting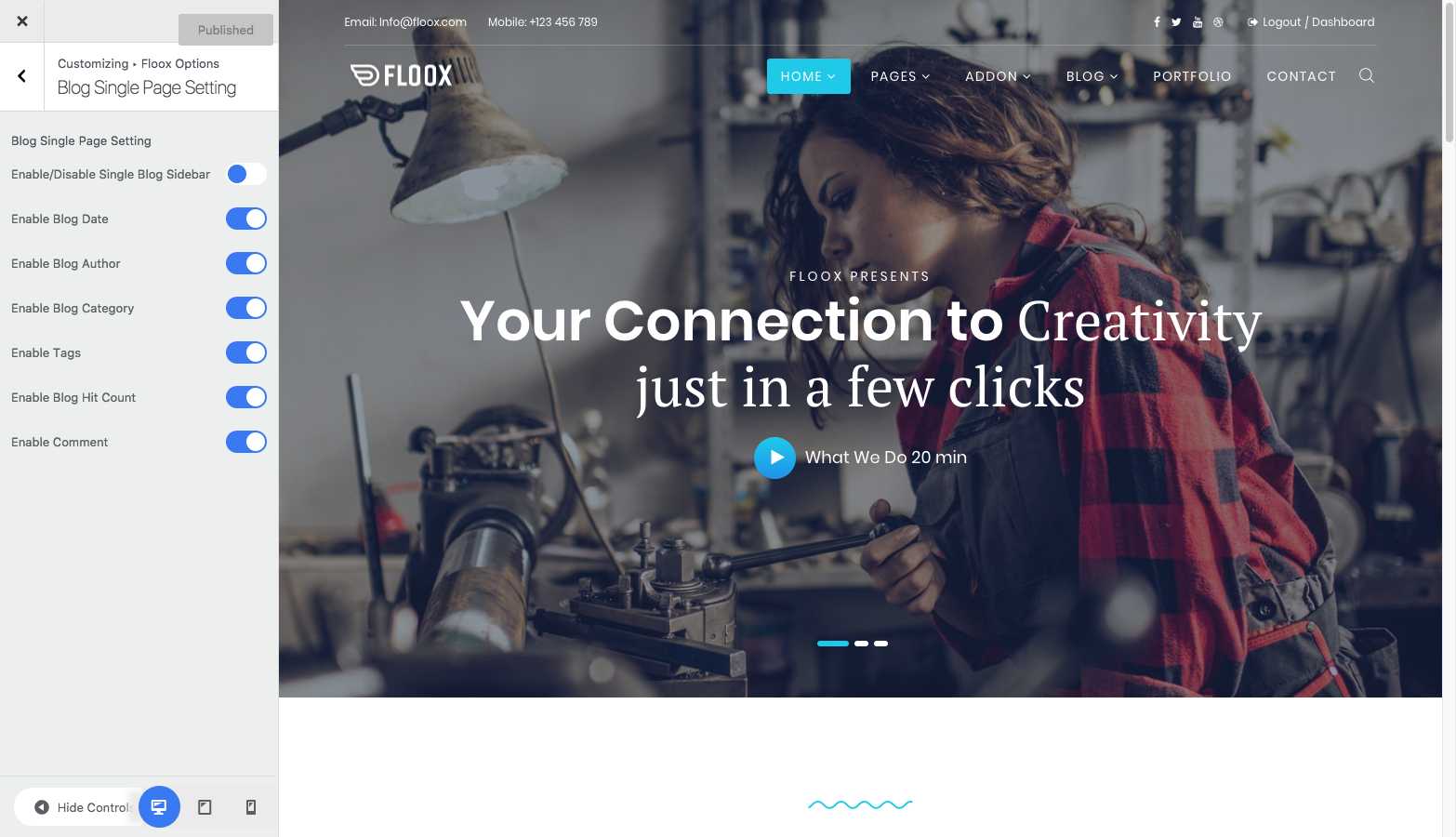 You can set up single blog in this section. You can enable or disable author, category, and tags here.
Bottom Settings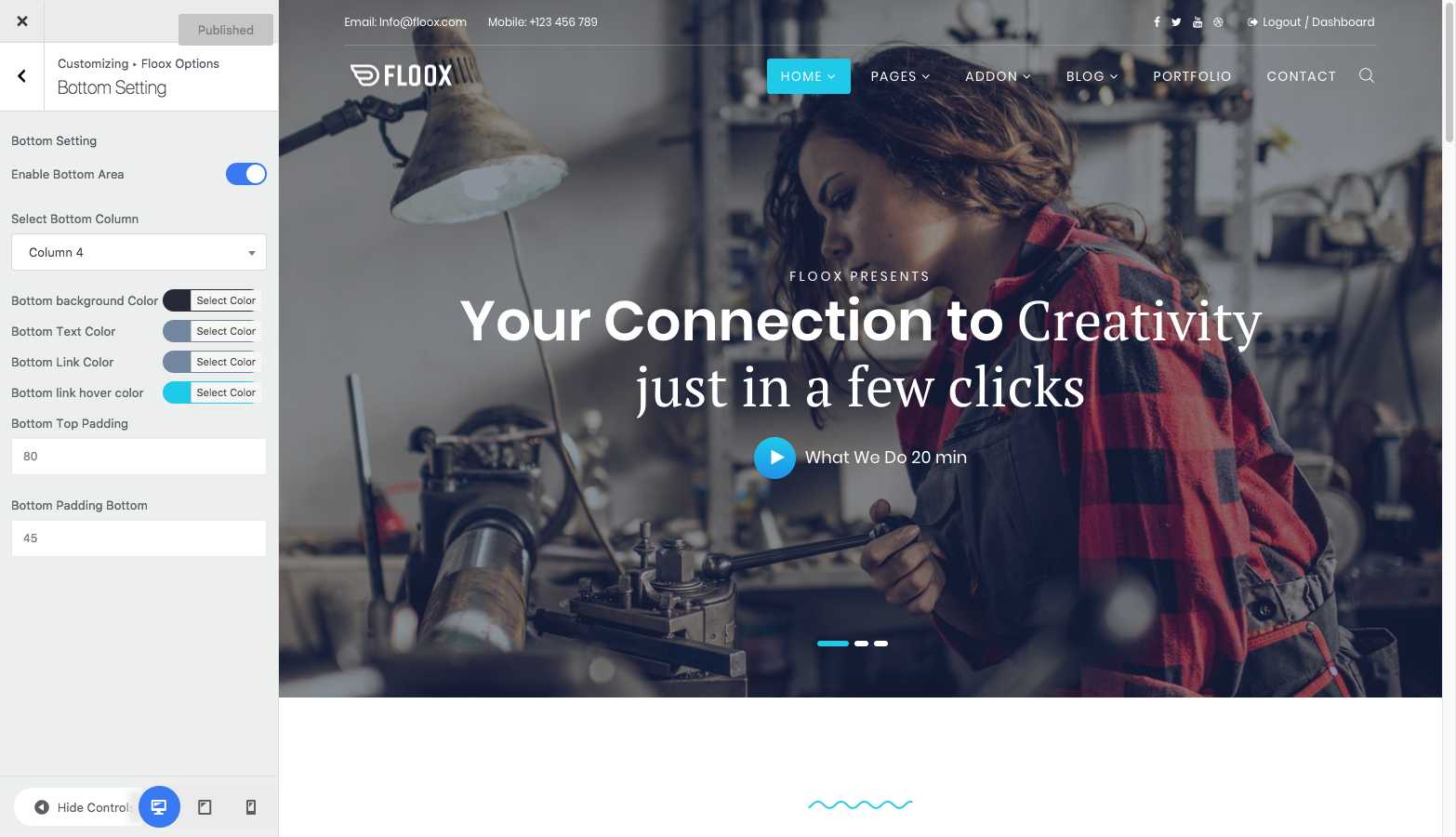 The theme gives you an extra area on your site. You can have many contents displayed here. You can either disable or enable this section. Styling this area is also easy. Set the number of columns and give the content your favorite colour.
Footer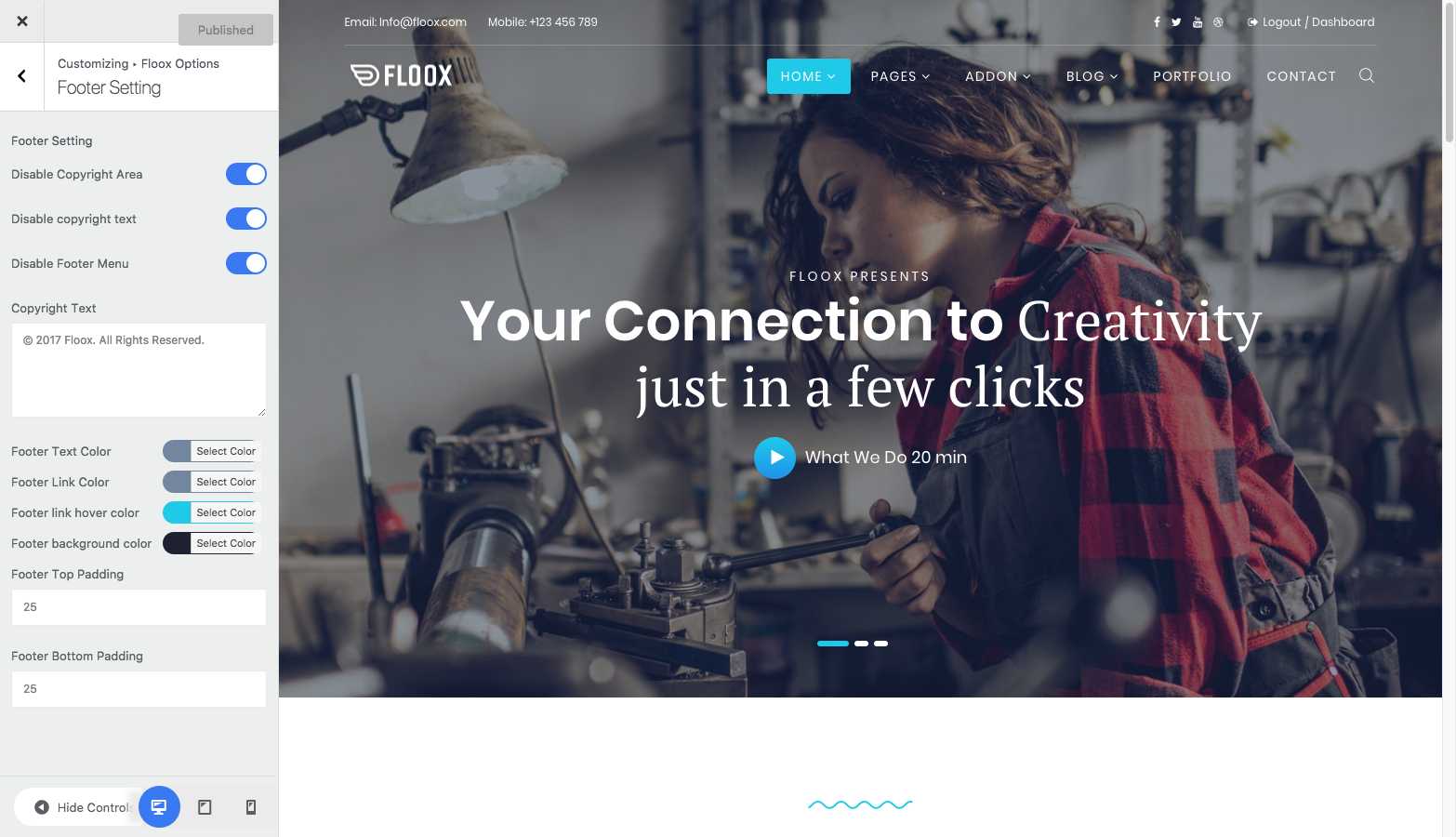 If you want to show some texts (e.g. copyright notice) on your website footer, turn on this option, define the number of columns and put the text here. It will be displayed on the bottom of your site.
Google Map Setting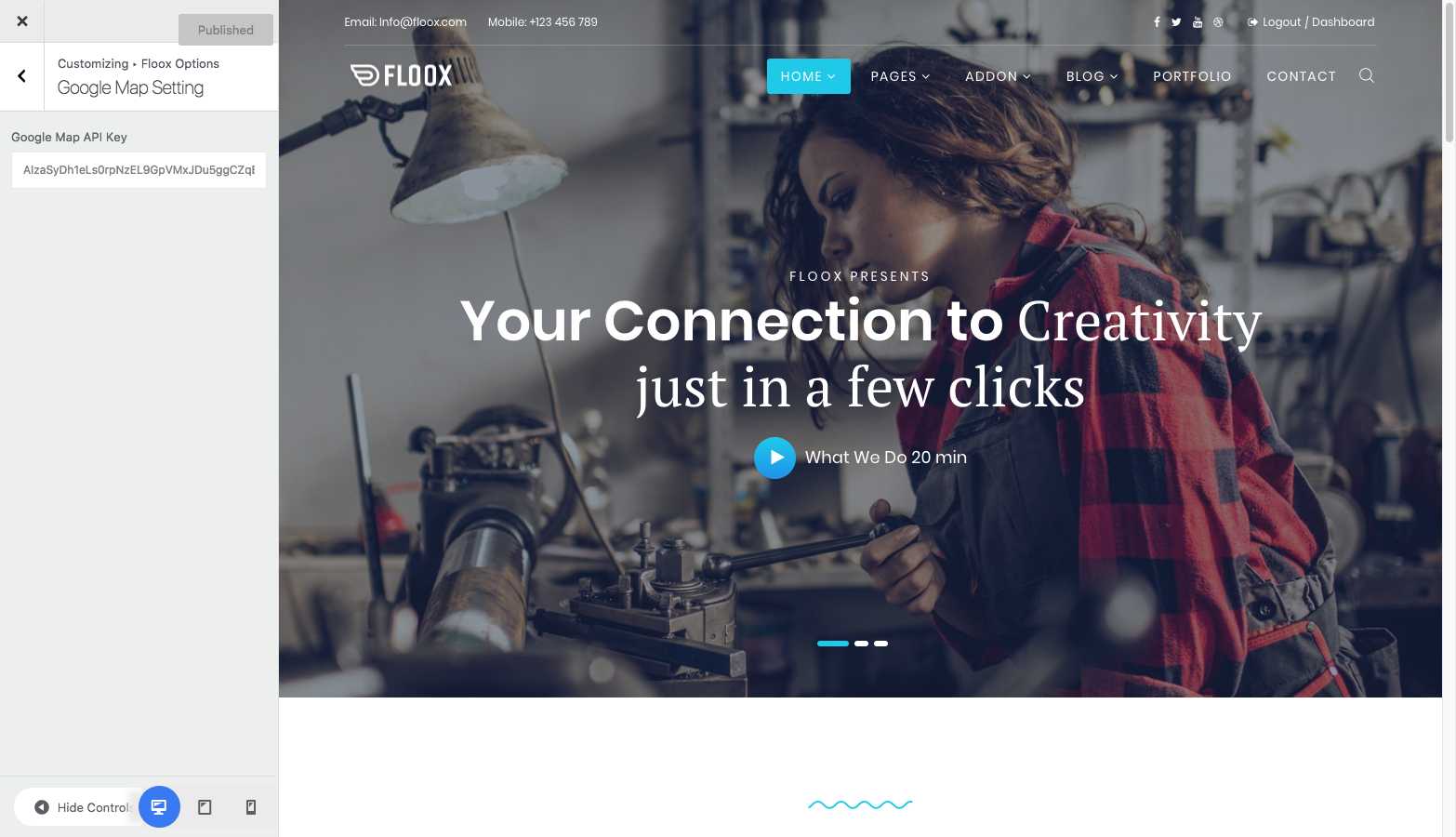 Get the google map API key and place it in the right place below and it's done.