We've developed a smooth, easy, and user-friendly frontend property submission system for Estate. To submit a property to the site, a user needs to be logged-in. Then click the Submit Property button found on the top right corner of the site. A frontend form will appear having 5 steps. The steps are detailed below.
Step 1: Description
Here the agent will fill the title & description about the property. Also, the agent needs to provide property tags, price, category, and status in this step.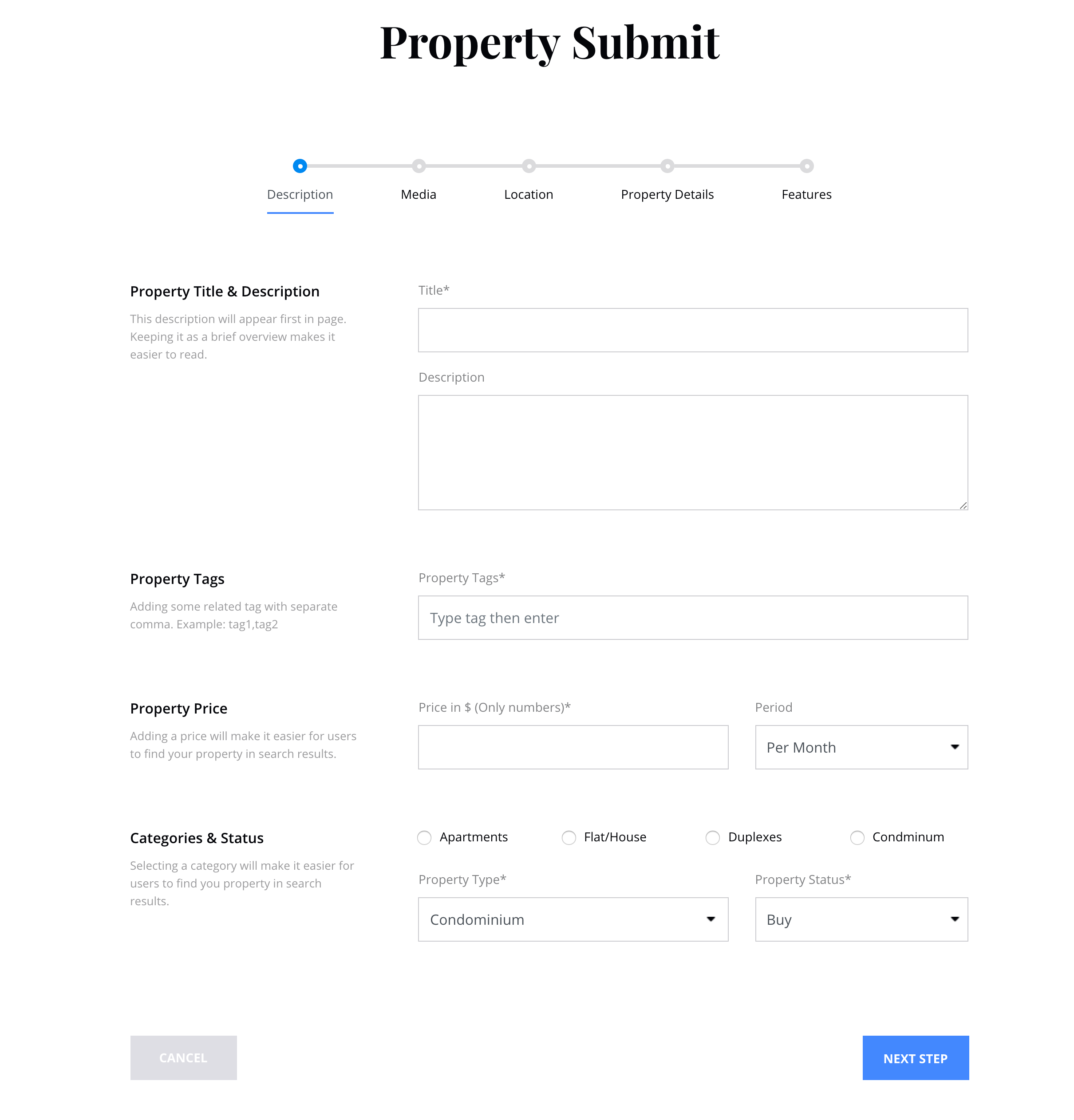 Step 2: Media
Add property photos, video, a virtual tour link, floor plan and any other necessary file (pdf, doc, excel formats) in this step.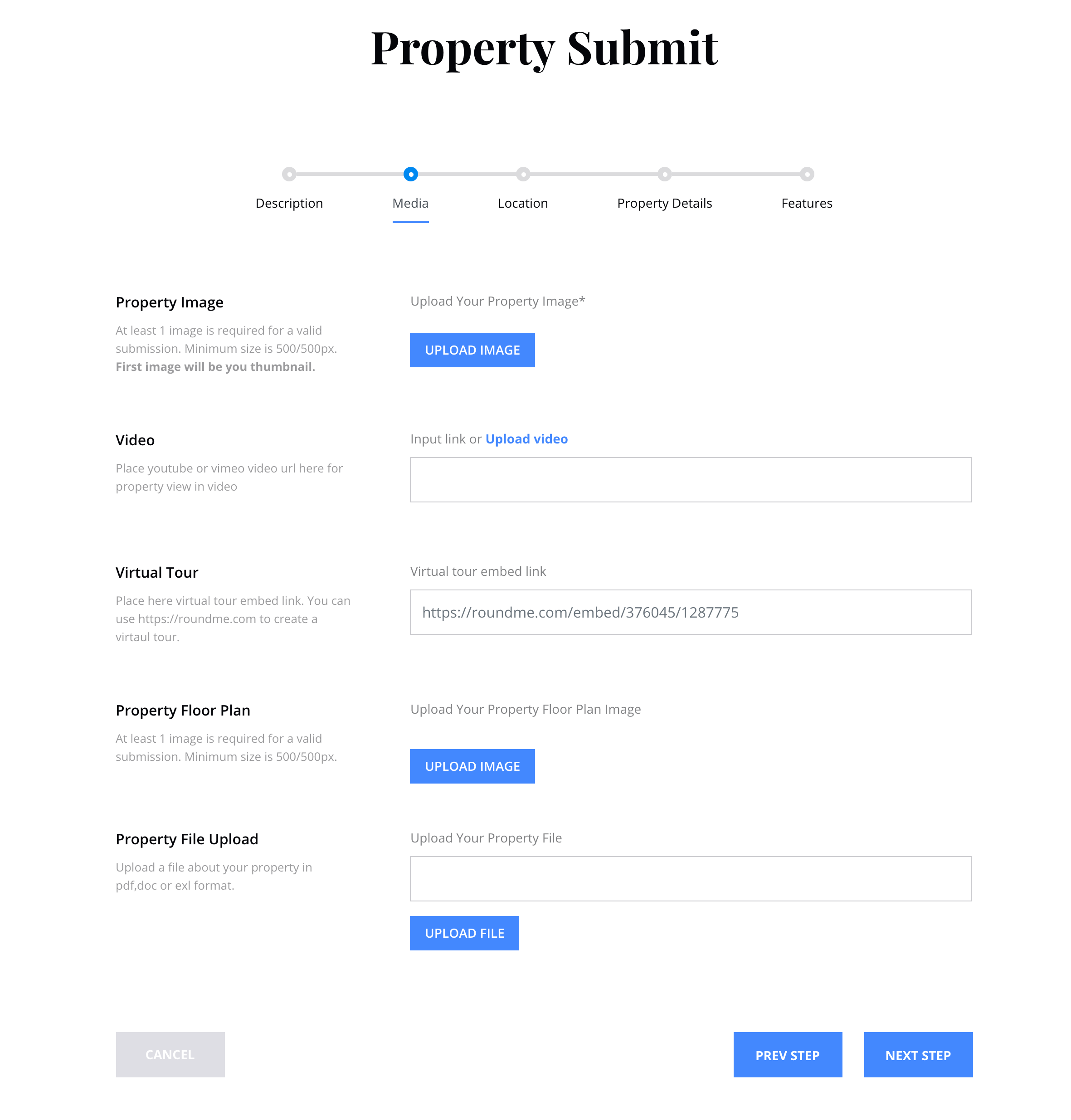 Step 3: Property Location
Fill this form to define the property location. Choose an authorized location from the drop-down list, then search and set a more precise location.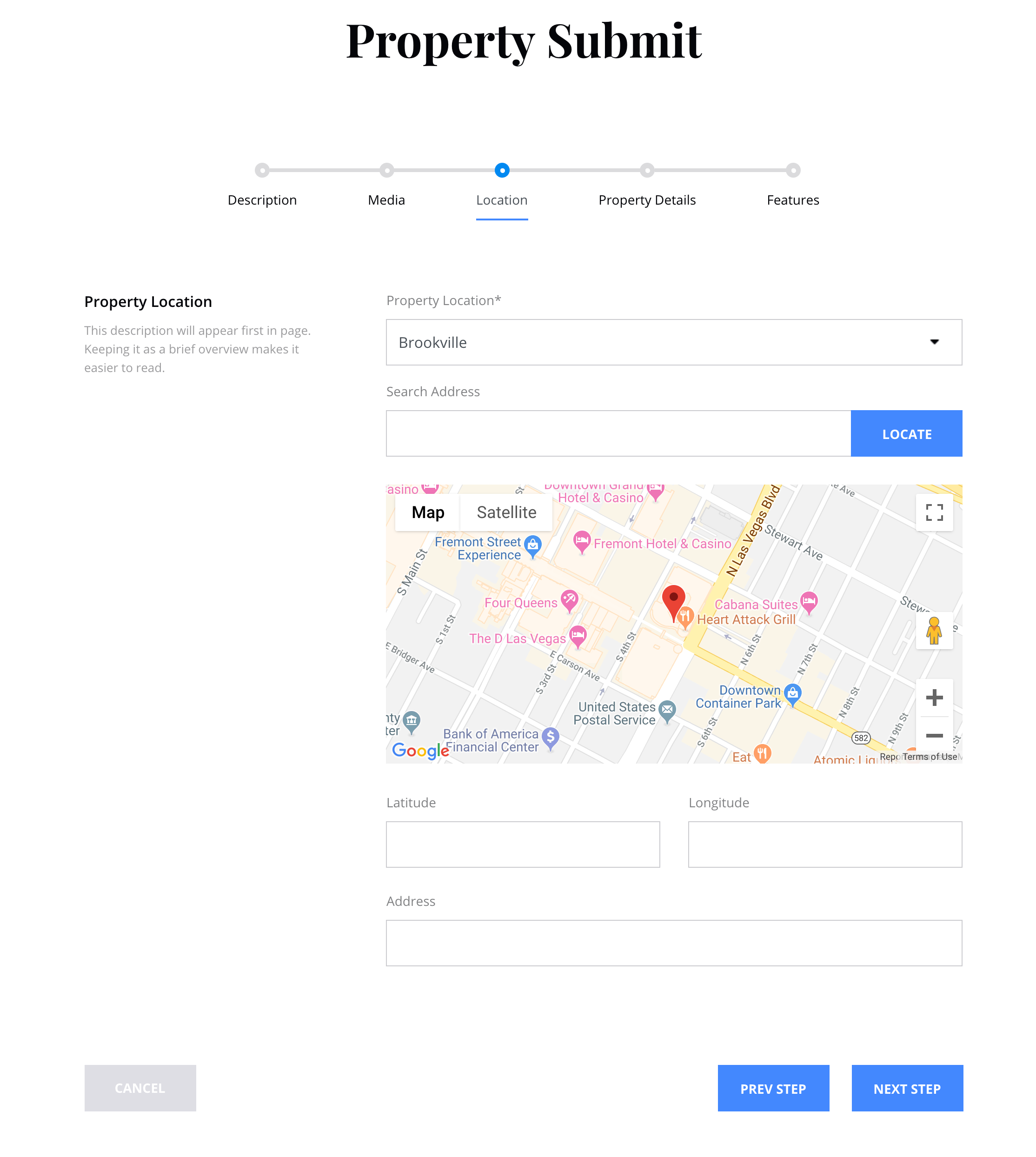 Step 4: Property Details
Enter property details like size, number of bedrooms, bathrooms, garages, and other facilities in this step.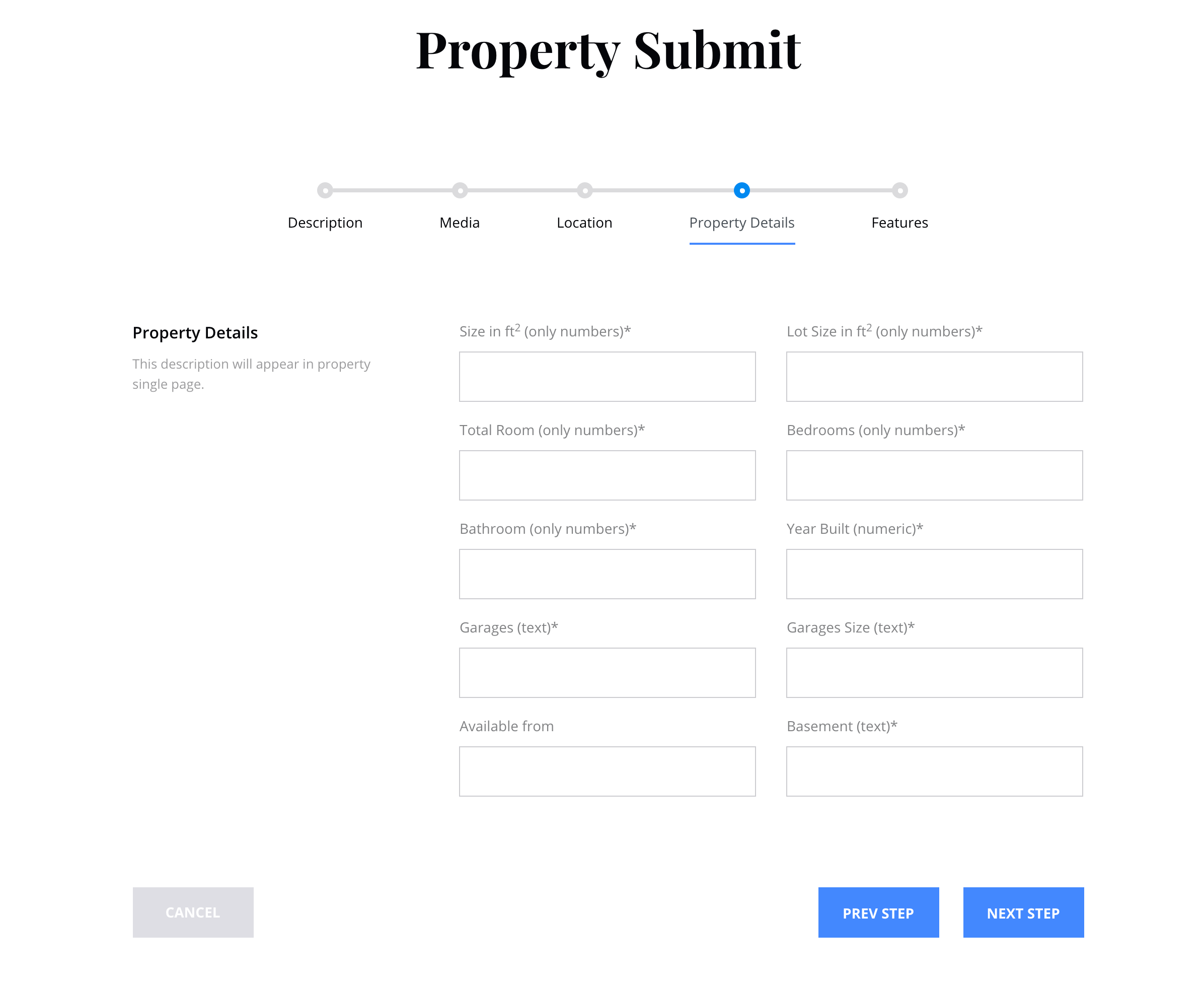 Step 5: Amenities & Features
In this step, select (check) the available amenities and features of the property. These options are predefined by a site admin. The agent just needs to check and choose.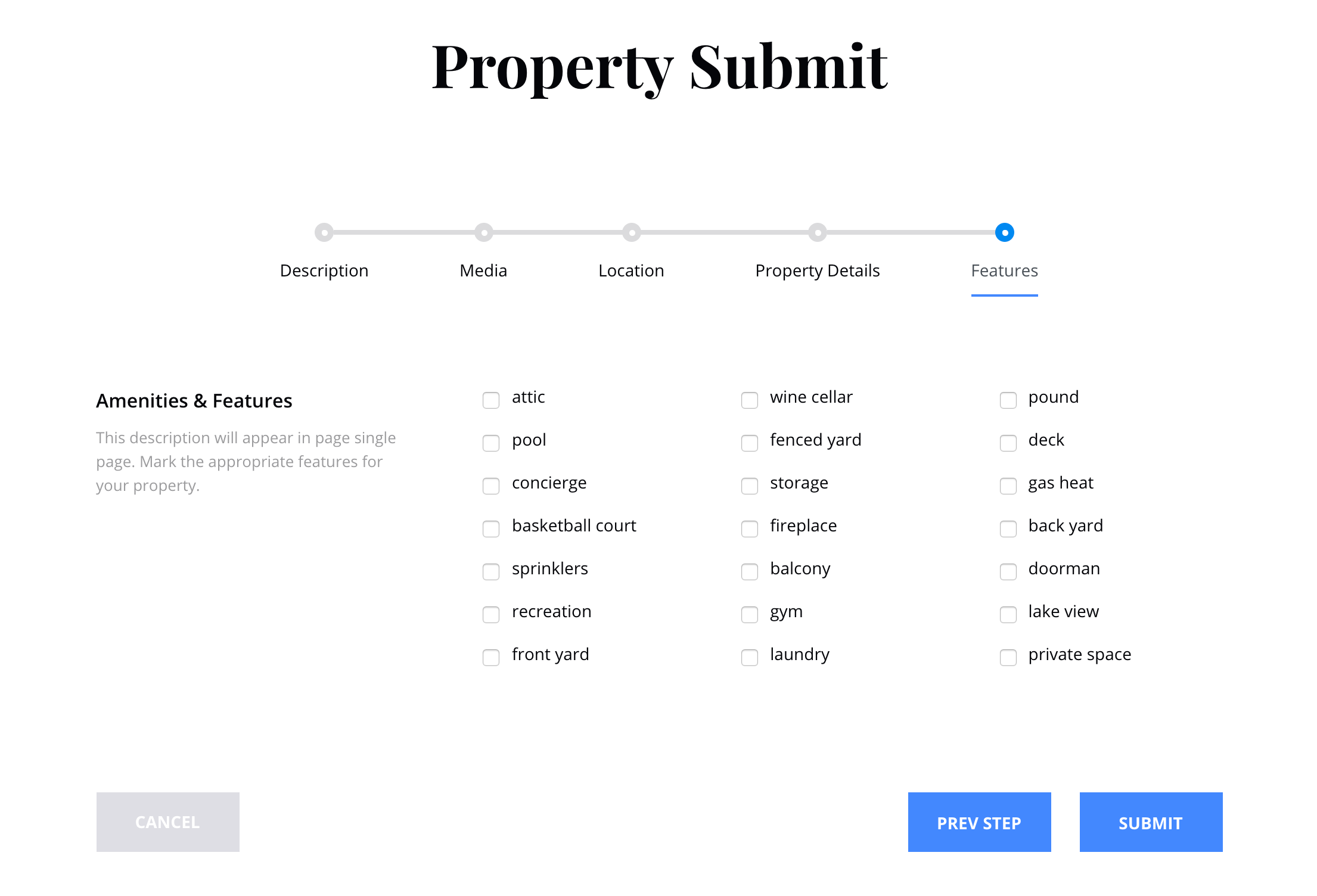 Finally, click the Submit button to submit the property for review & approval by an admin.