You can either click on "Customize" on the top bar or go to: Dashboard > Appearance > Customize to access the Calypso Options page. This section will provide you an in-depth guide on how to use the Calypso Options.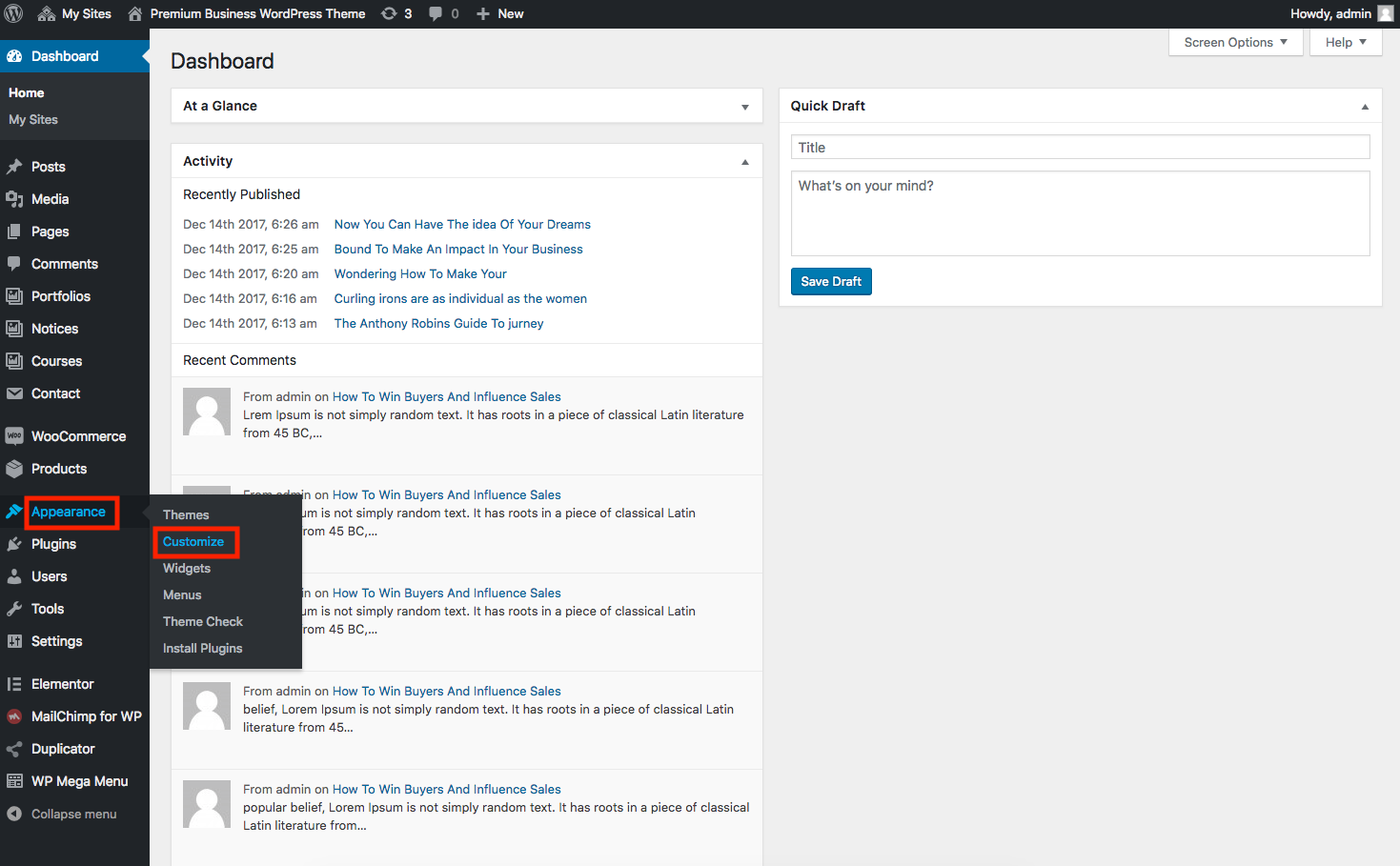 Header Settings
In the Header Settings section, you get several header customization options such as header background color,Header Box Shadow color, header border color, header padding, sticky header, sticky background color, Enable Header Search and so on.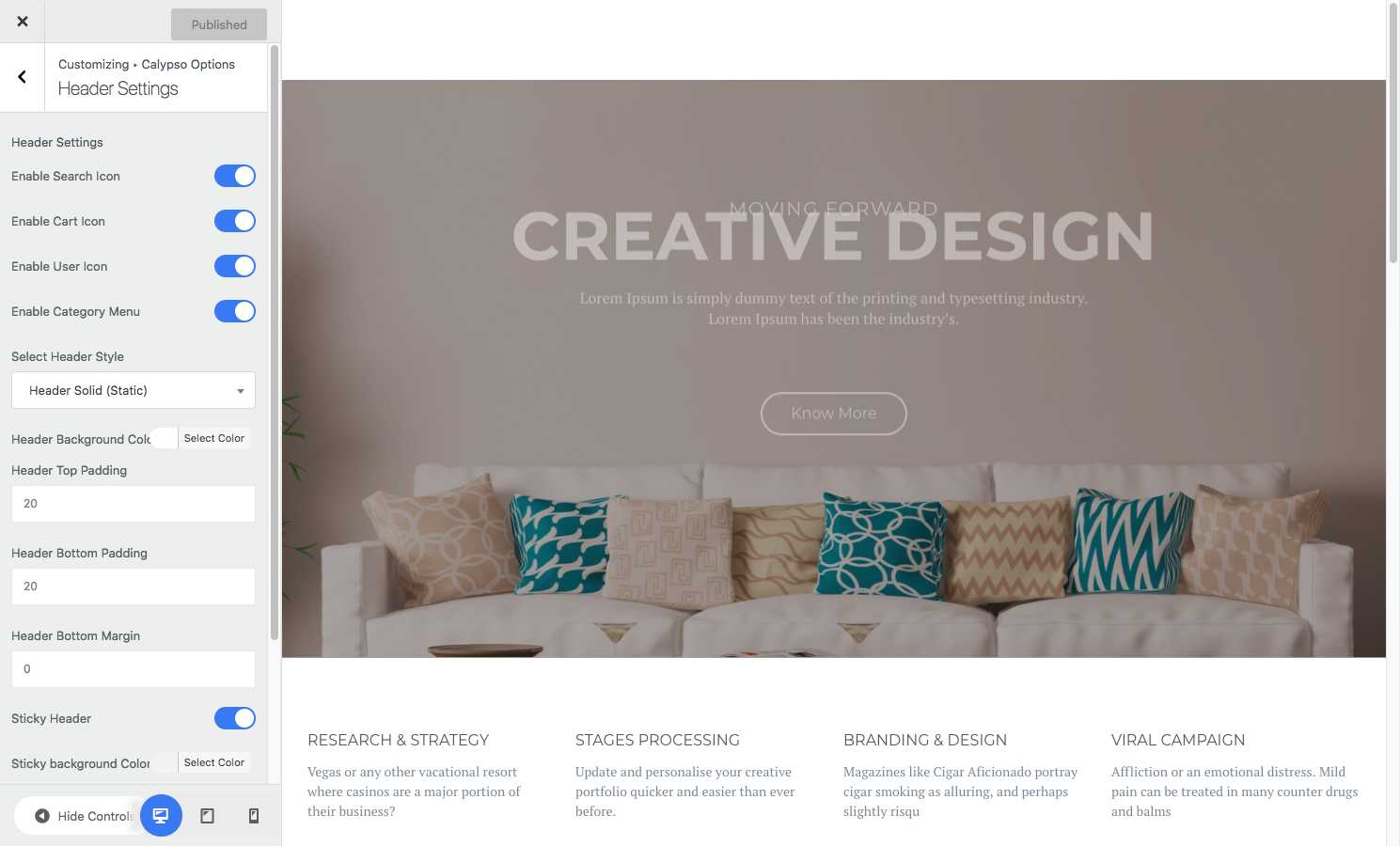 All Logo
You can either have text as logo or upload a logo and set the width and height.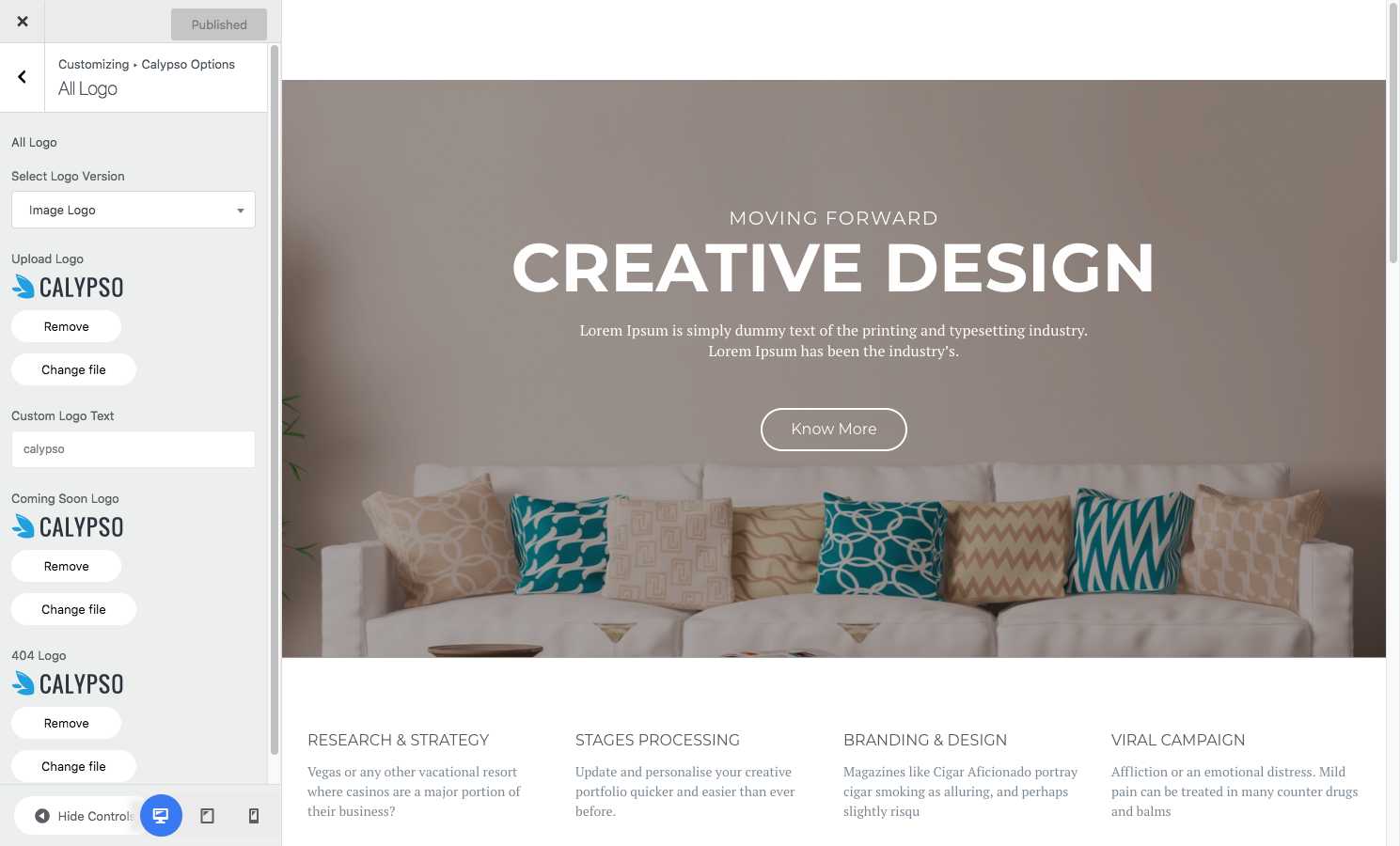 Sub Header Banner
Customize sub-headers specifying their padding, margin and background. you can also enable header title and set font size.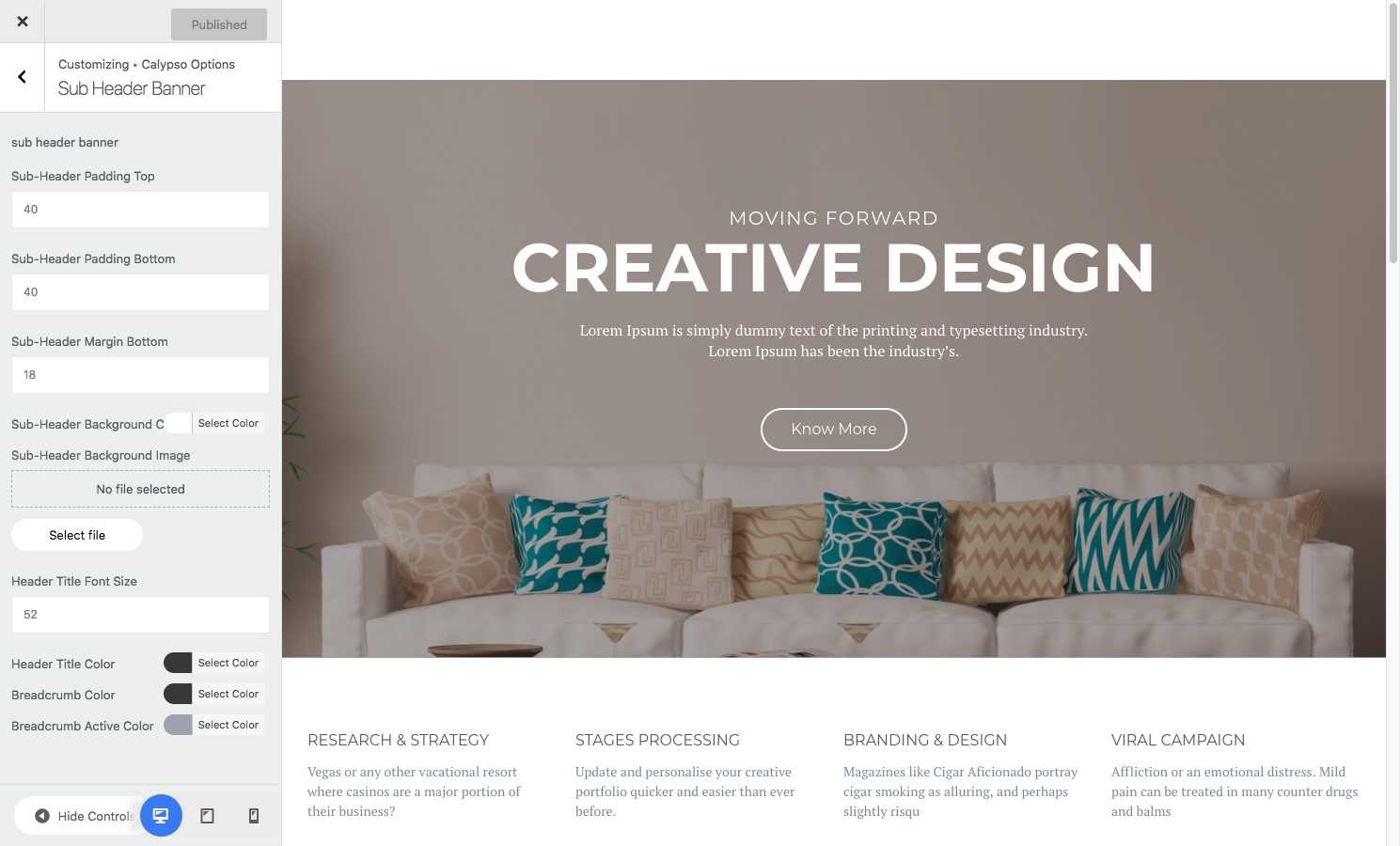 Typography Setting
Select the entire website's font family from the vast collection of Google fonts, size and weight from this section.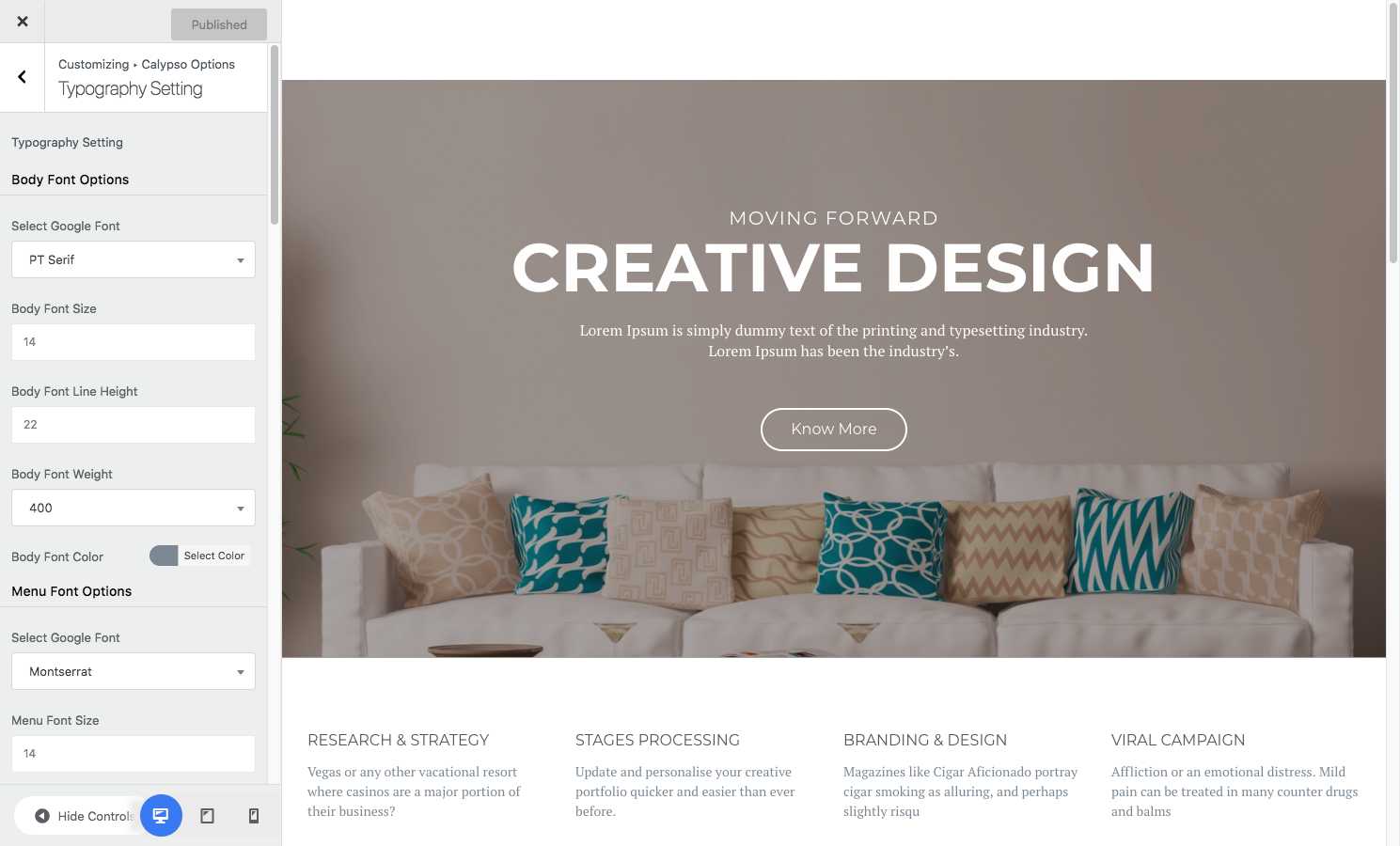 Layout and Styling
Set Full Width or Box Width, set or change body background image. Style different text and other elements with different colors and sizes.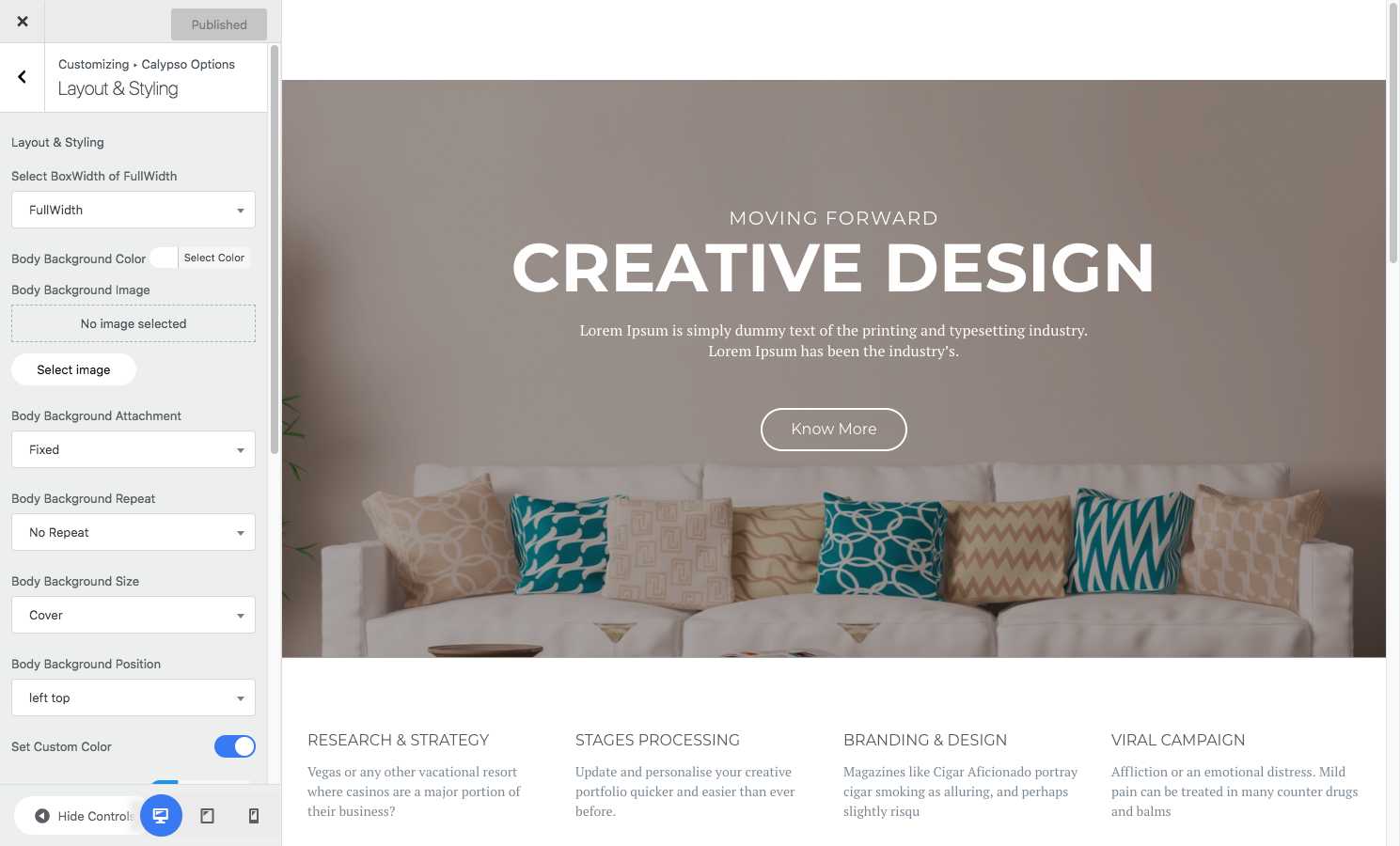 Social Media
Put all social media links in their respective fields here, and you can display them on the frontend using the Backer social options.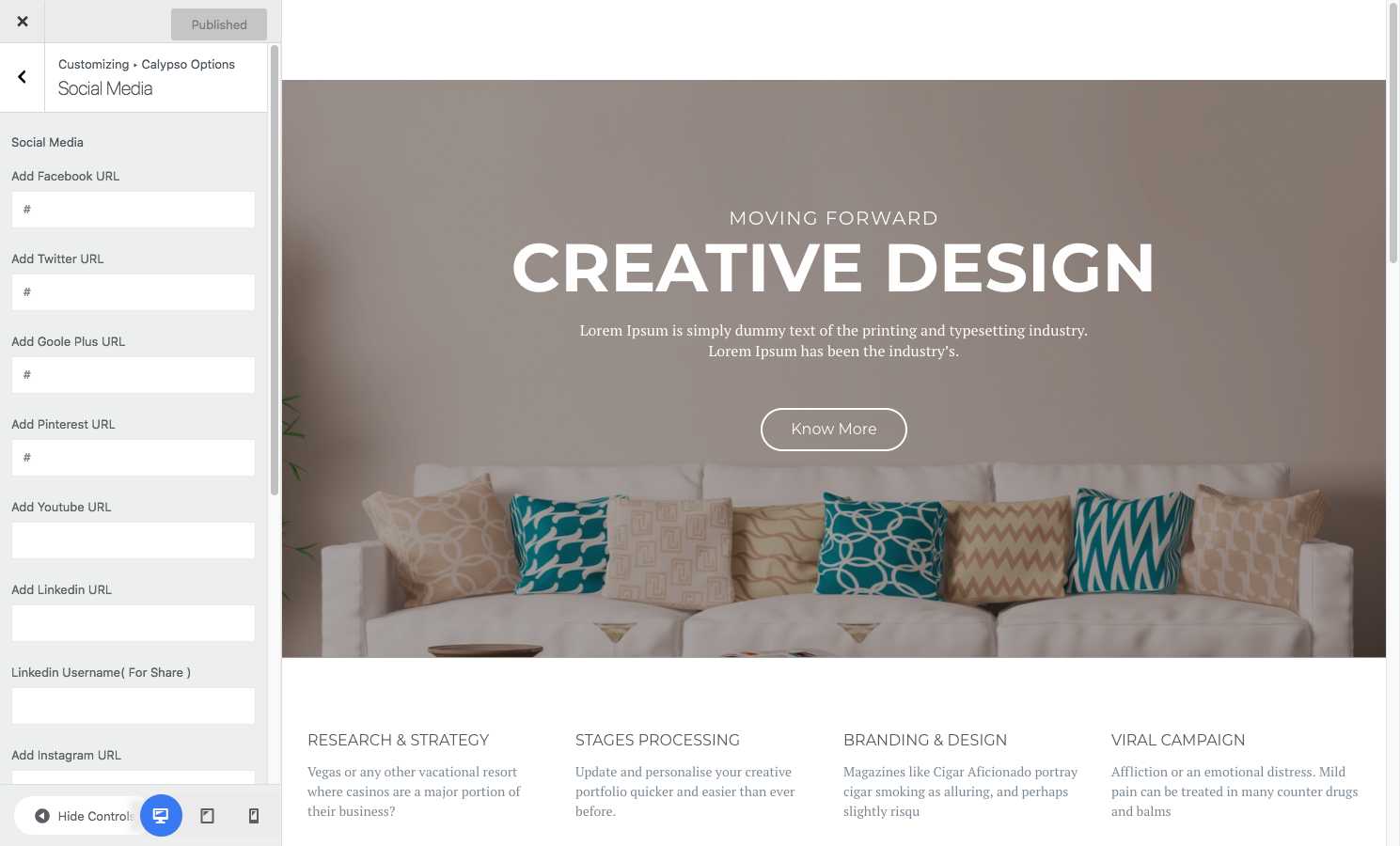 Coming Soon
Set a coming soon page with logo, title, and specifying the date it will come.
404 Page
Create a 404 page with image, title, and description.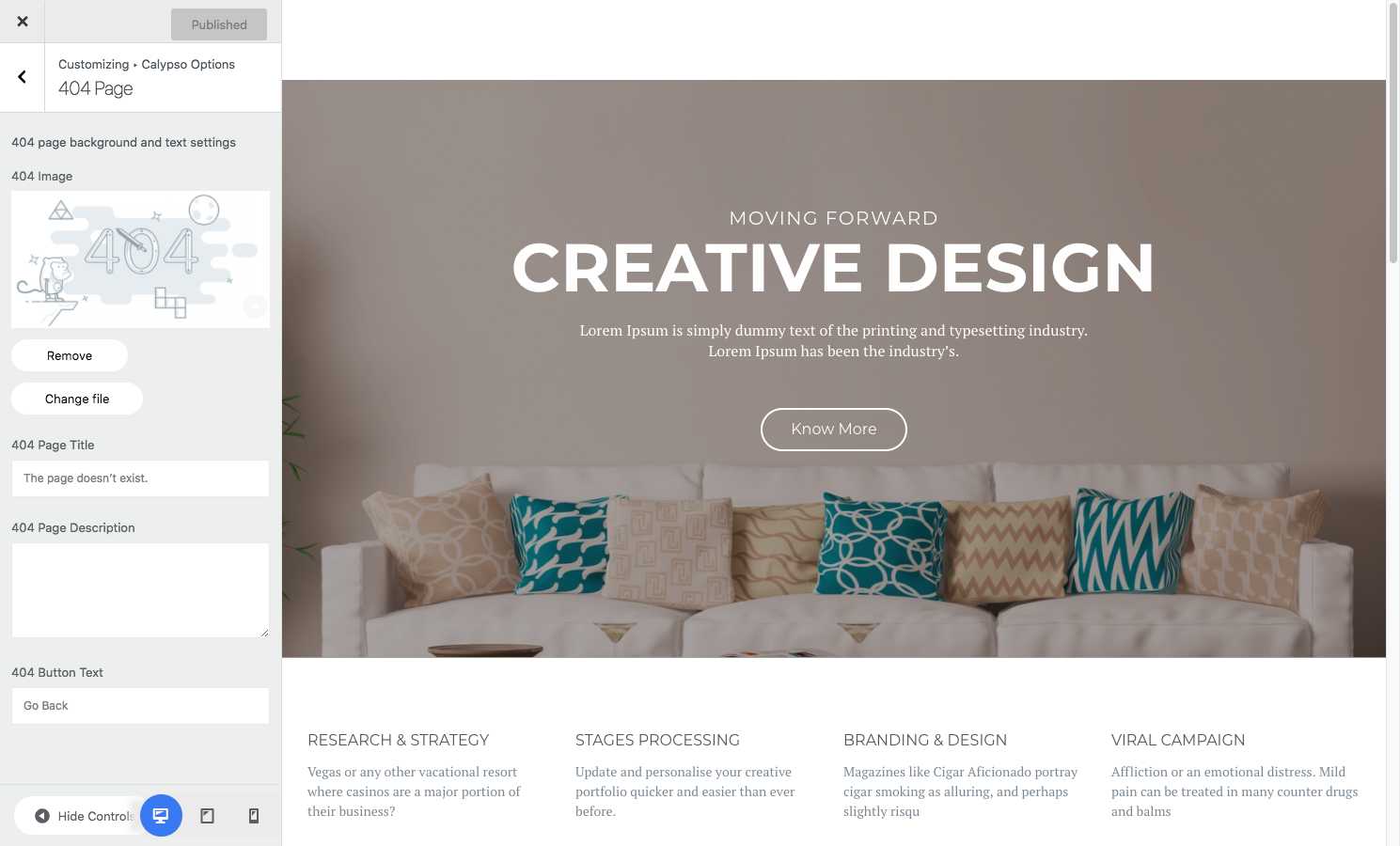 Blog Settings
Set the blog background color; Enable author, hit counts, comments, category buttons to display them on your blog frontend. You can select 1 to 4 column blogs.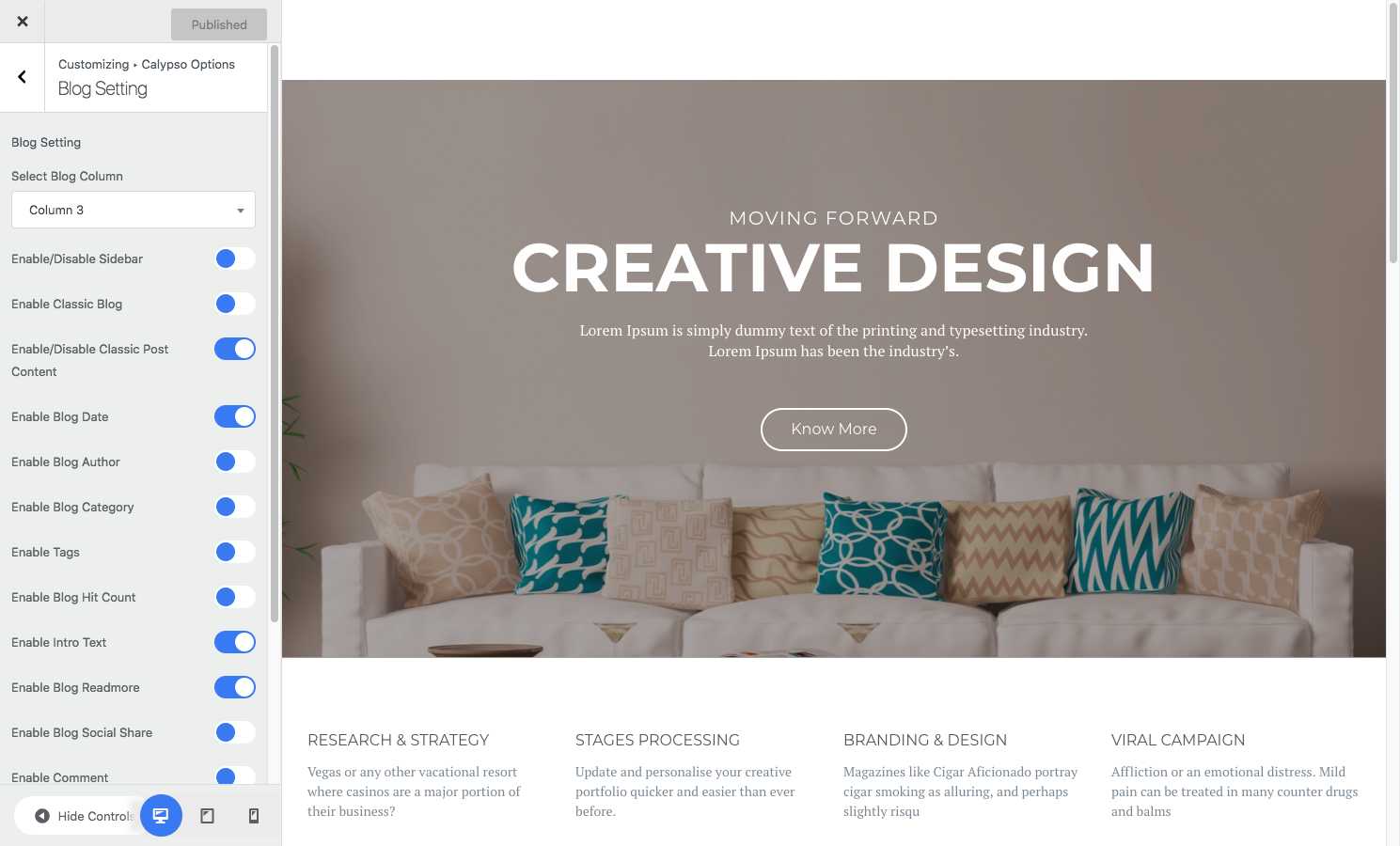 Single Blog Page Setting
You can decide on what to show on sig=single blog page. Just turn on the options you want to show.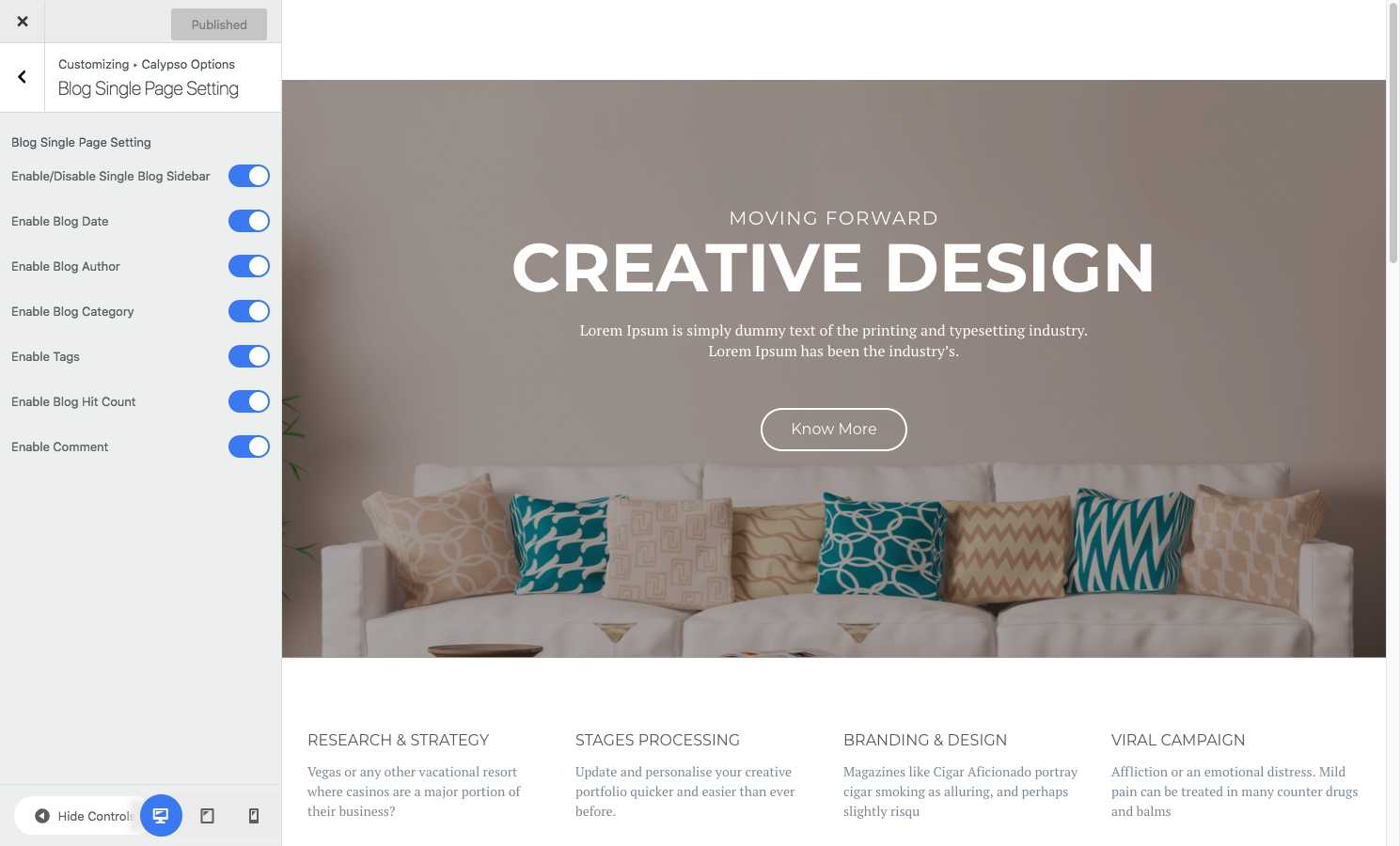 Footer (widget area)
Pick footer title, link, hover color. Select padding. You can choose any of the preset four layouts.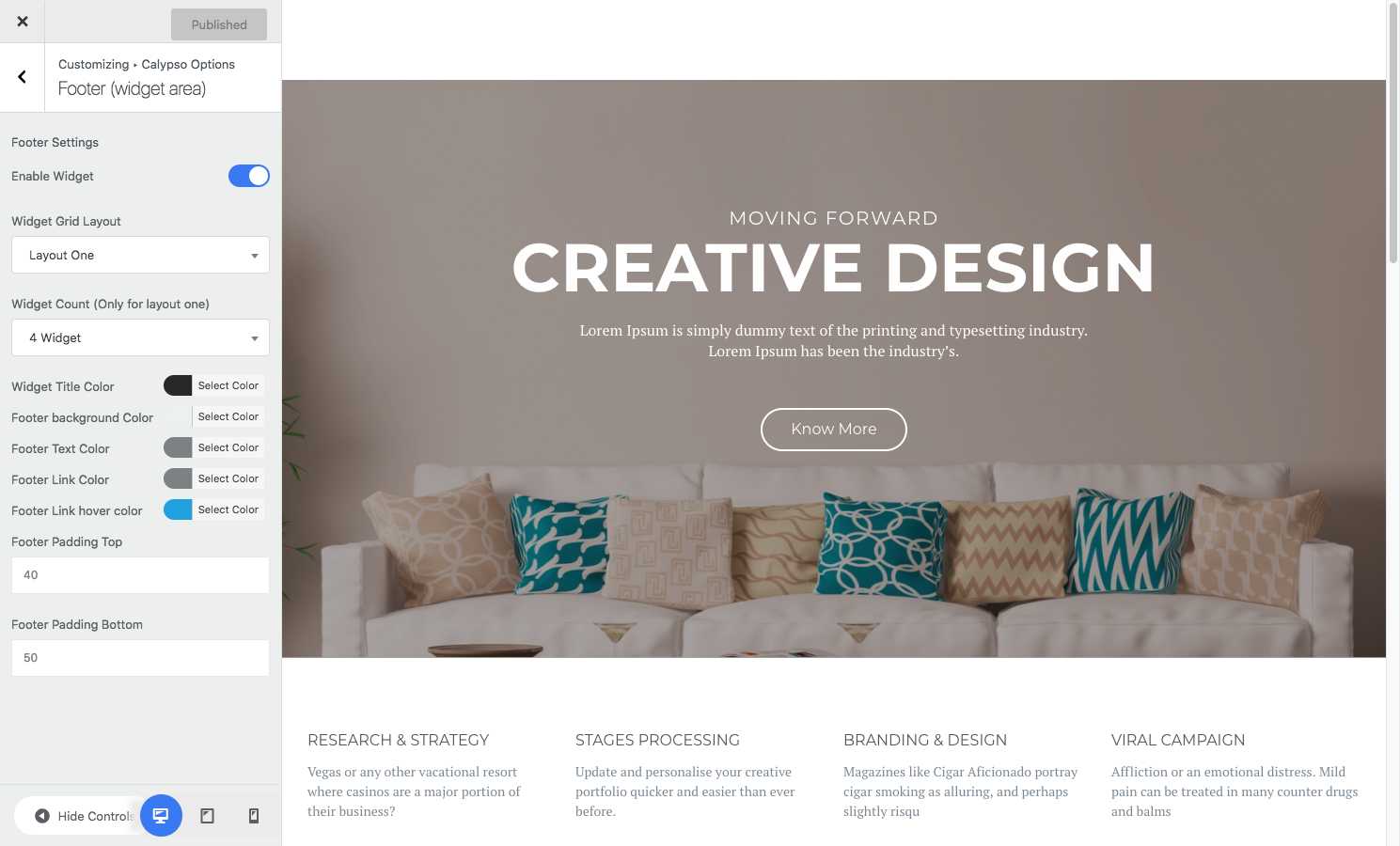 Copywrite Area
Decide on whether to show the copywrite area. Select the text color, divider color, and other options.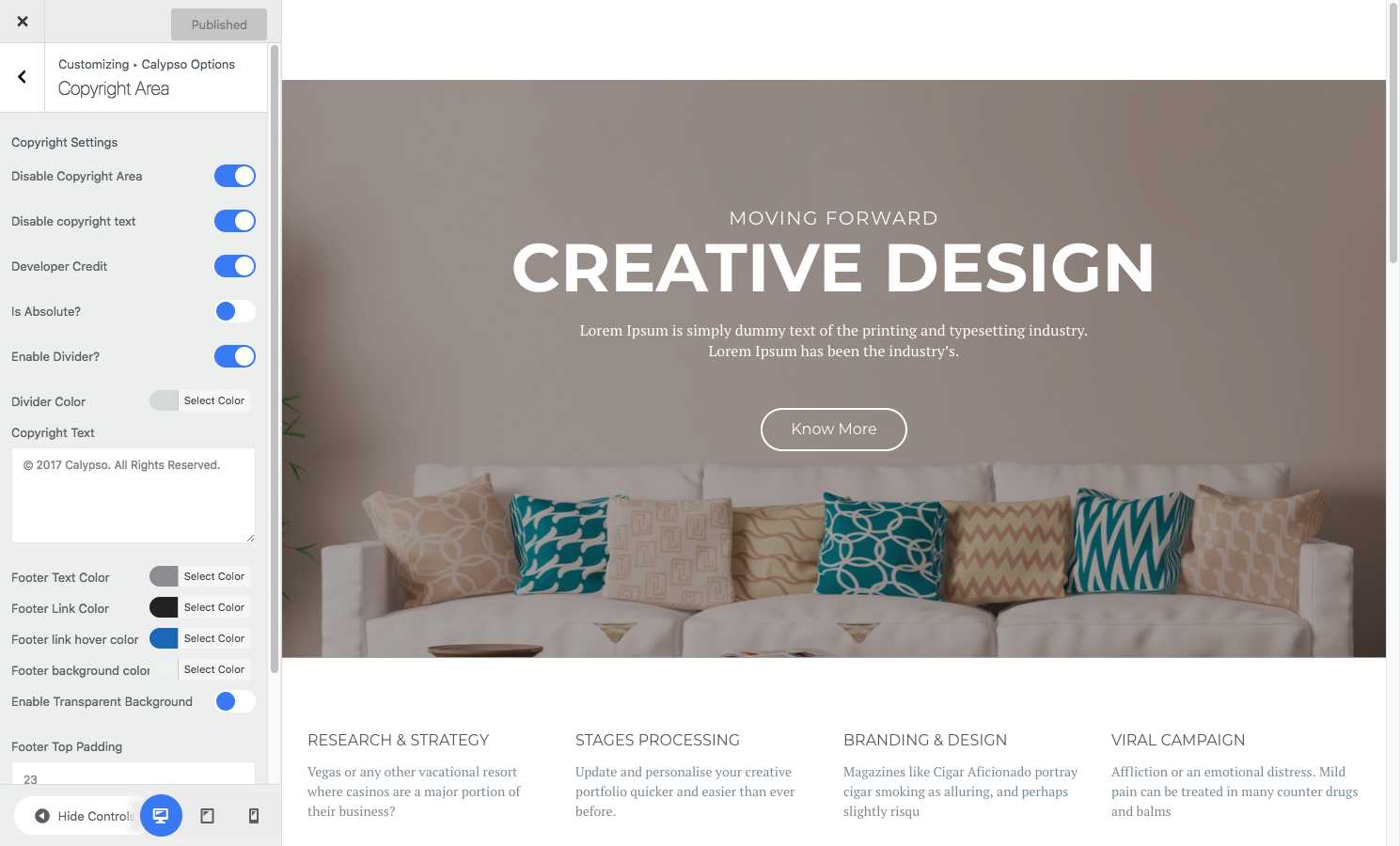 Google Map Settings
You can use google Maps on your site by placing Google Maps API key in the right place. Just get the API key and place it here then it's done.