You need to customize themes to set up the sites. Calcio comes with lots of Options in advanced admin options panel. You can follow below options to customize your site without coding. Important note, After changing options click on "Publish" right at the top.
Header Settings
Set header background color, header top and bottom padding. Decide whether it would have sticky header and search button.
All Logo & favicon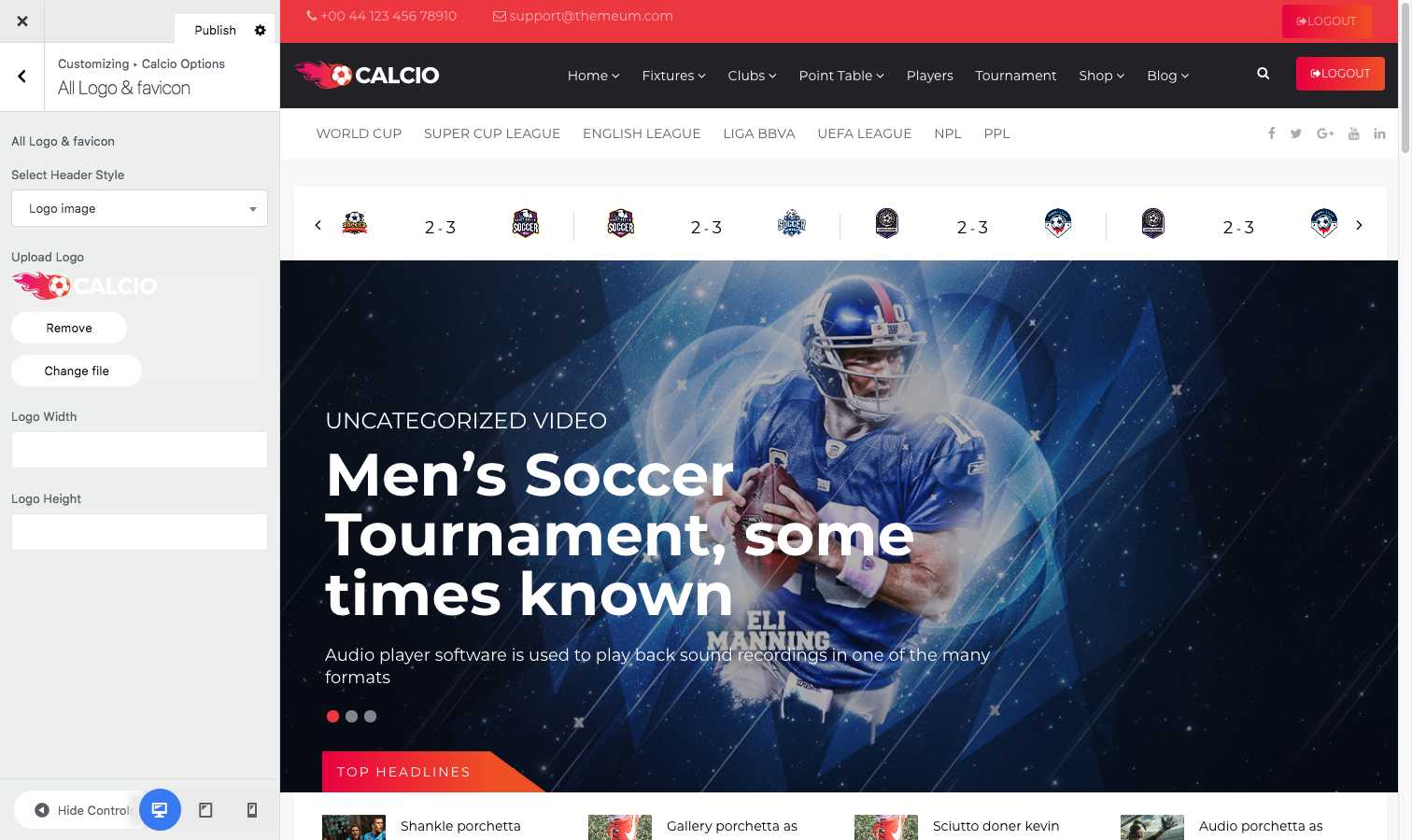 You can upload a favicon (the tiny image shown on the browser tab for your site), define whether an image or texts will be used as the logo. Set the height and width of the logo.
Advertisement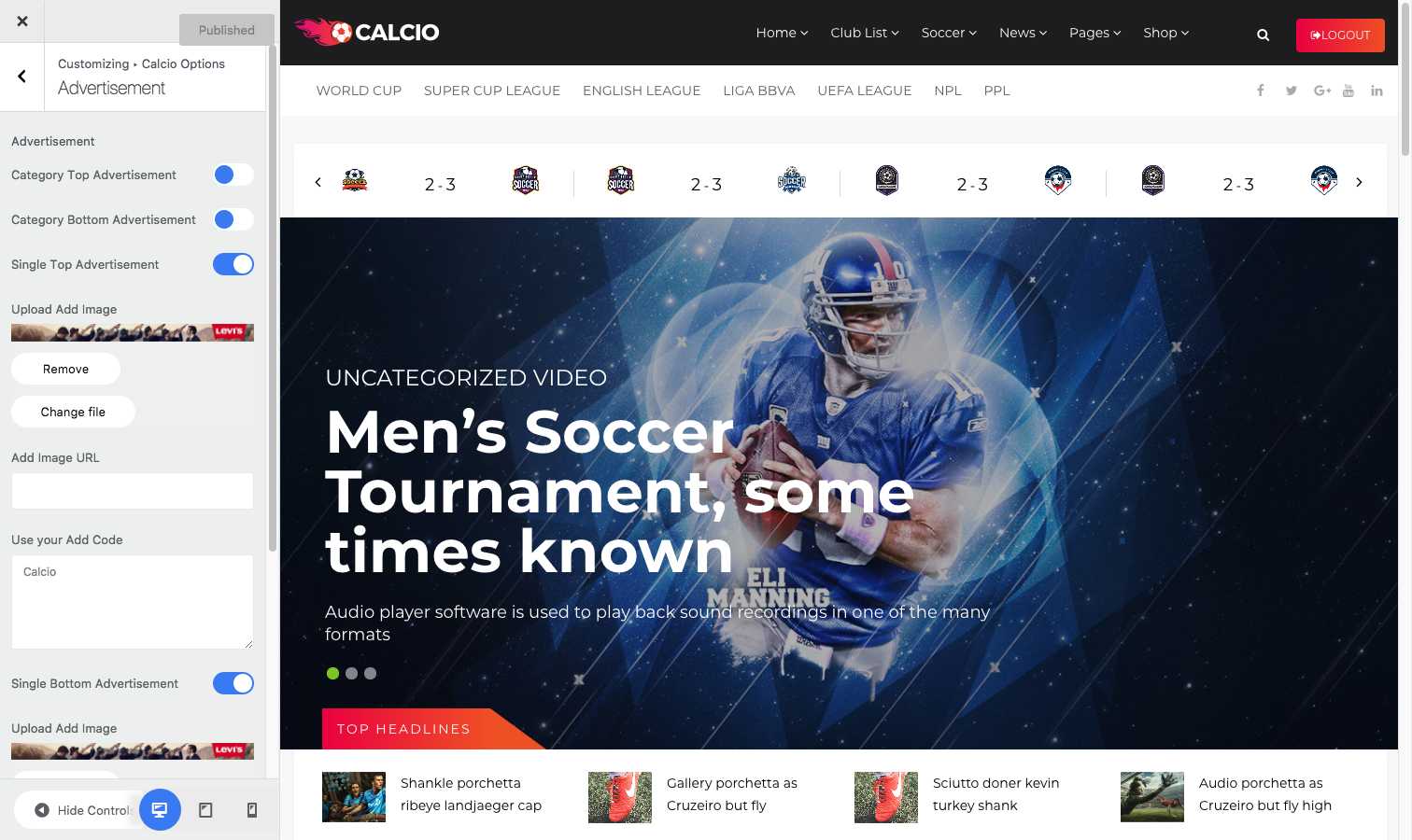 Place ad banners, give link to the image, set advertisement category. You can place ad code here too.
Sub Header Banner
This section will let you add sub header banner. Add sub header padding and margin. Set sub header alignment. You can set the subtitle here.
Typography Setting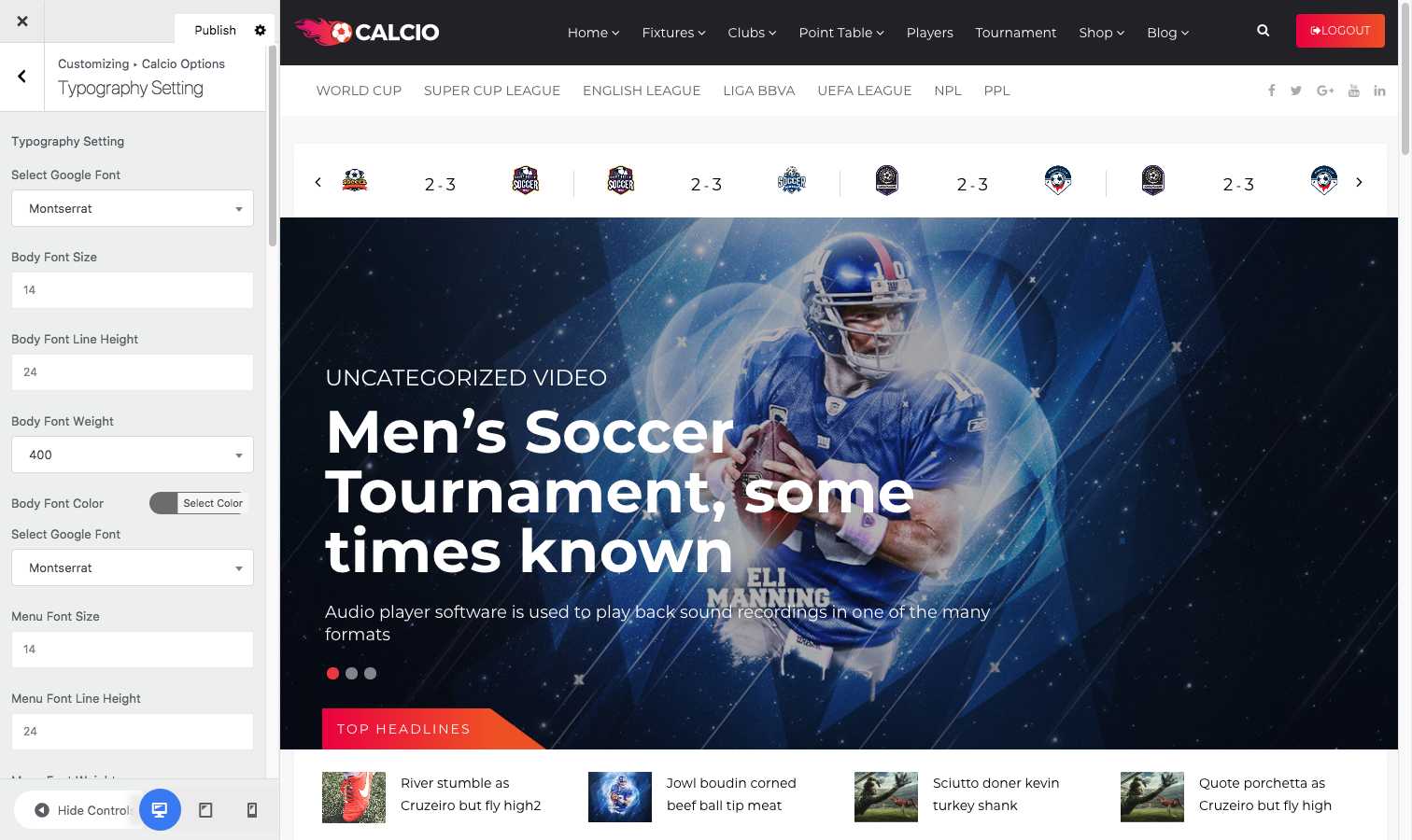 On this page, you can change your site font-family, font size, font weight, font color, alignment etc. 800+ Google fonts added in this font selection options.
Layout & Styling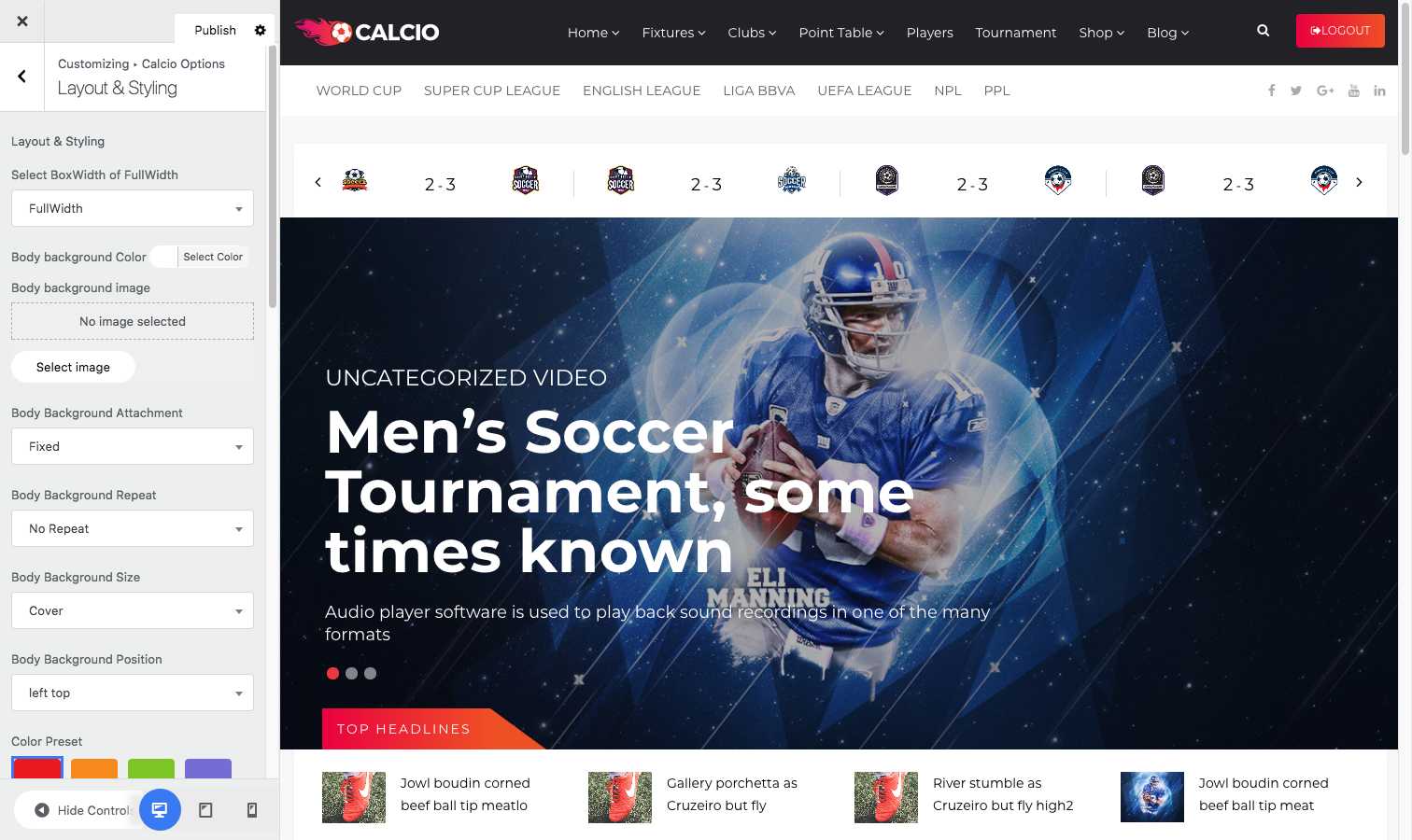 These options manage the color variations of your theme. You can choose site link color, hover color, background color or images and many more. You can also use color with opacity (rgba color pattern). You can select full width or boxwidth layout here.
Social Media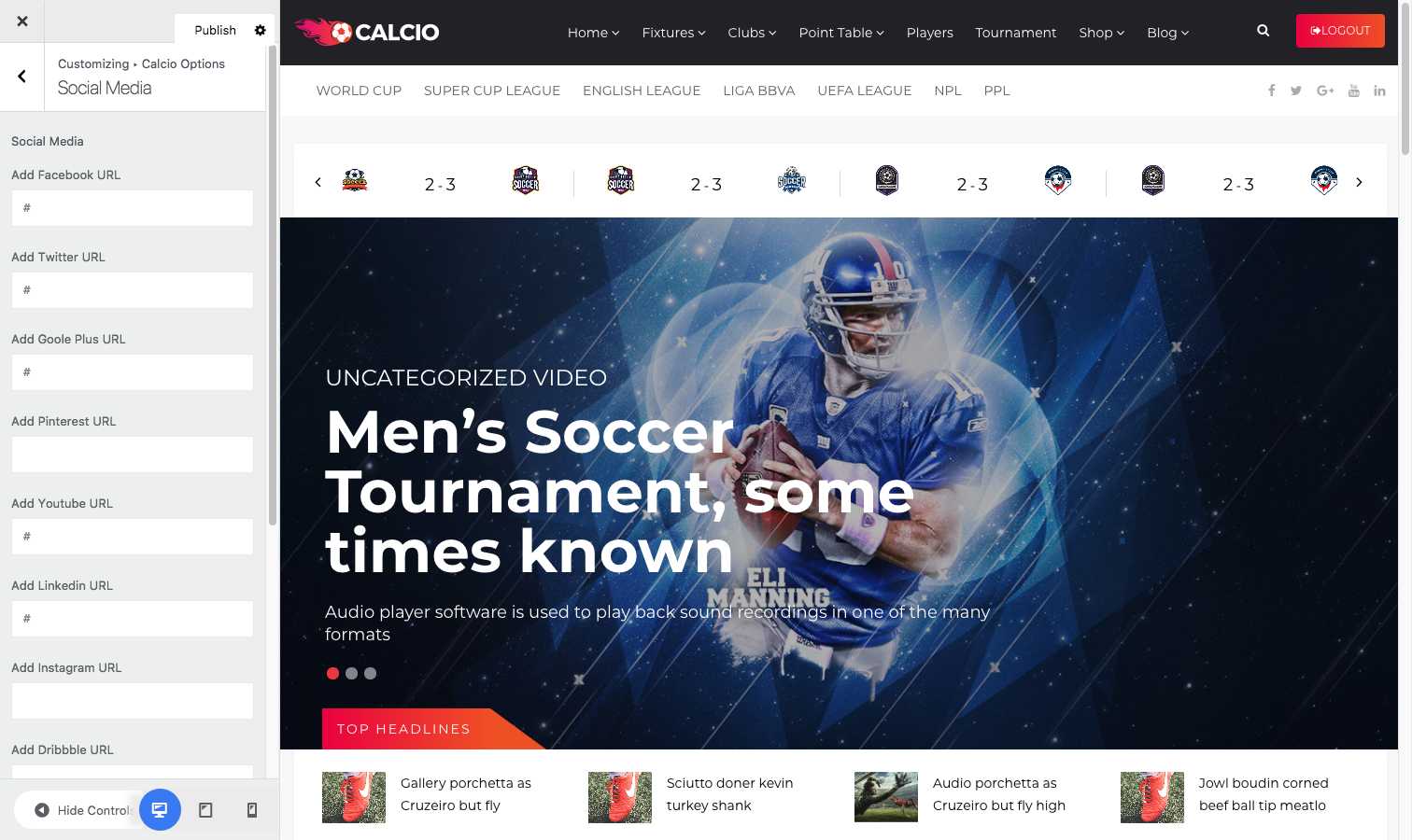 This section lets you enter all of your social media profile links and then you can use them elsewhere of the site using Calcio social features.
Coming Soon
We've provided preset coming soon page options. Create a new page with Coming Soon template and then customize it from the Calcio Options page's Coming Soon section. Set background, Give a date, place MailChimp Shortcode, add social media link and so on.
404 Page
We've provided preset 404 page options. Create a new page using the 404 page template and then customize it from the Calcio Options page's 404 page section.
Blog Setting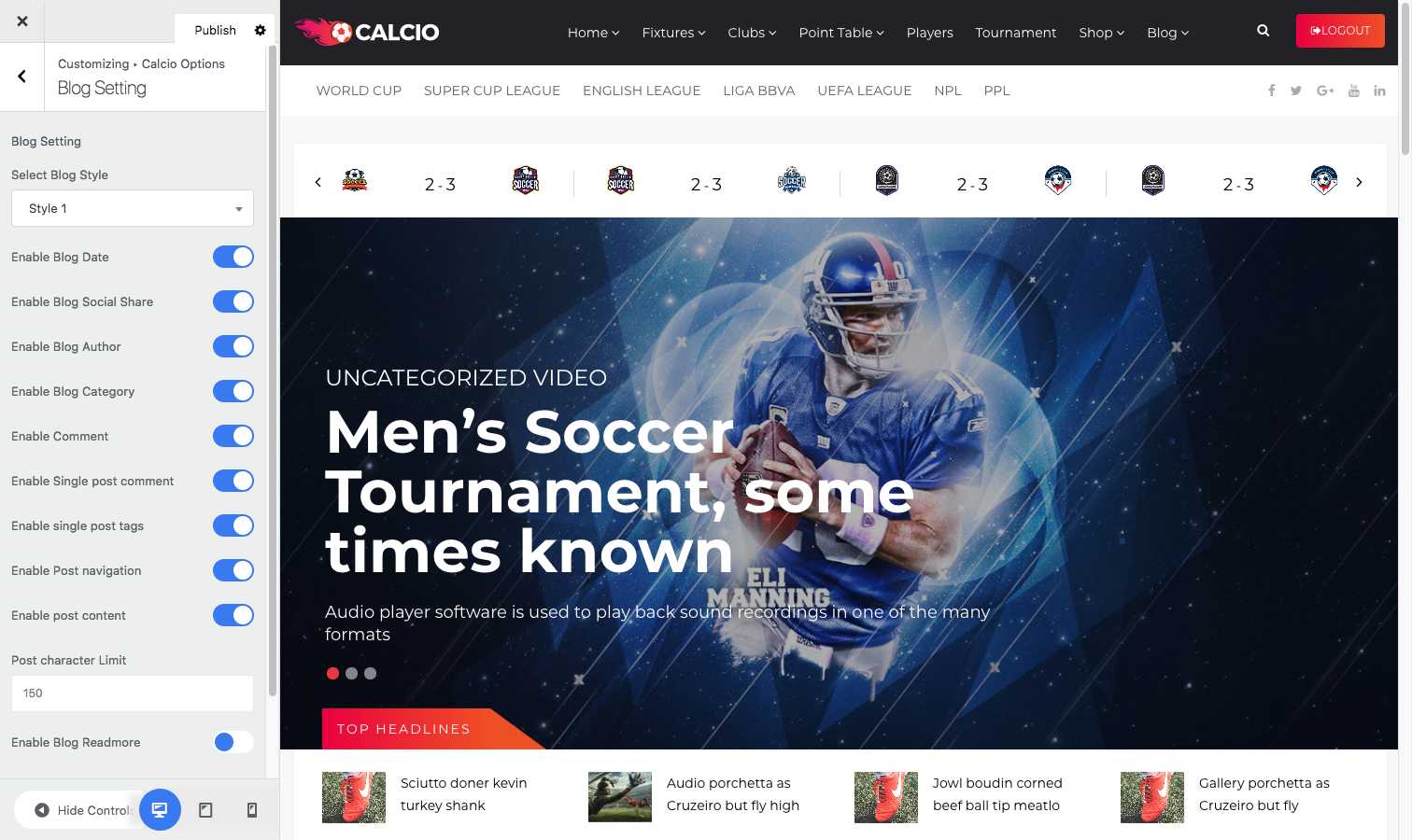 This section controls the look and feel of your website's blog. Set the number of columns of the blog section here. You can decide if the blog pages to show pageviews, categories, authors, date etc. Enable or disable these options here.
Gallery Setting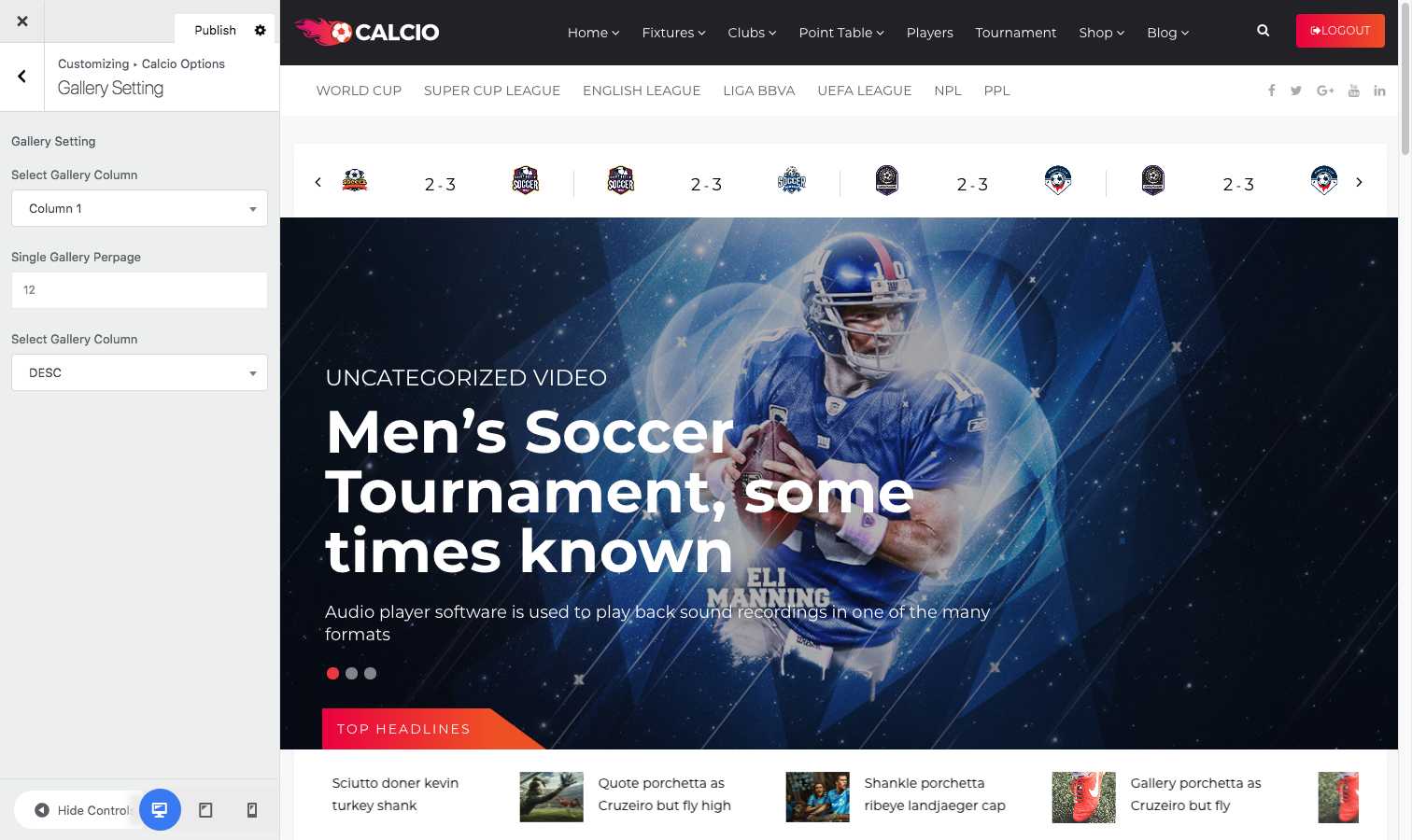 Set up the gallery. Select the number of column, set number of images per page. Set it ASC or DESC from here.
Footer Setting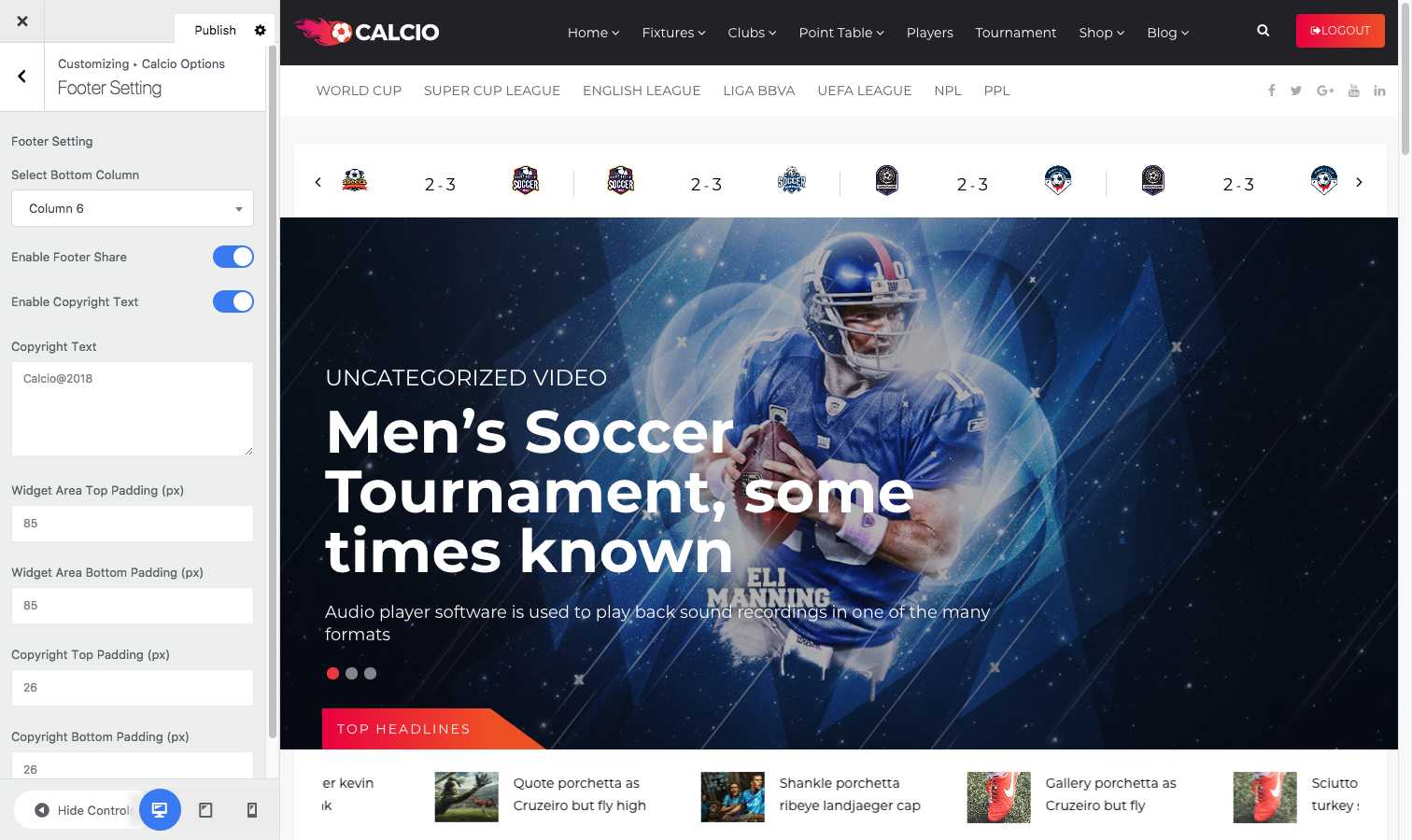 This section allows you to customize the footer settings and contents. Set the number of the column, place copyright text, give margin, padding. Adjust these options as you like.
Google Map Setting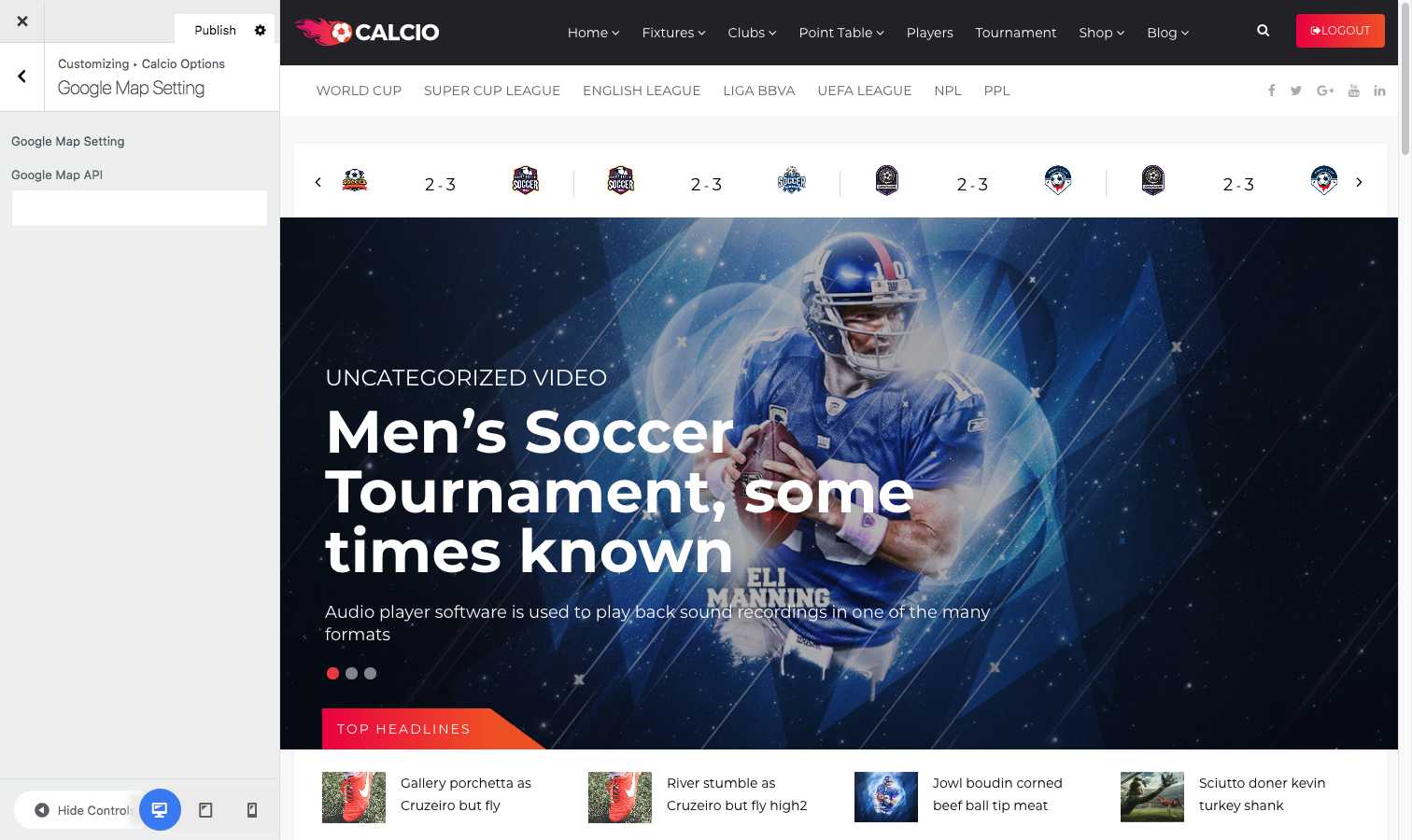 You can use google Maps on your site by placing Google Maps API key in the right place. Just get the API key and place it here then it's done.